Anyone who owns a pet knows they are just as much a part of the family as any human. Now, thanks to AI technology, you can celebrate your furry friend with a personalized pet portrait from Art in a Sec. Using state-of-the-art artificial intelligence, the website can transform any photograph of your beloved pet into an 8k bespoke piece of wall art in minutes. And with tons of painted effects to select from, you'll be able to capture the personality of your cat or dog in an artistic way.
By blending a passion for art, technology, and pets, Art in a Sec proves to be a unique platform that is quite simple to use. In fact, it takes less than two minutes to see your pet's photo transformed into a painted portrait. The service gets to work from the moment you upload a photo of your dog, cat, bird, or bunny. Different techniques, such as image segmentation and landmark analysis, help determine the subject of the artwork and its shape, as well as the image's background and foreground.
Much more than a simple filter laid over a photo, Art in a Sec's algorithm simulates realistic brushstrokes that have their size, color, and direction calculated based on the depth of the image. All of this makes Art in a Sec different. Their algorithms actually understand what they're painting and adjust accordingly, meaning that each piece of art is personalized.
There are painting styles akin to pointillism, as well as others that feature heavy palette knife work or colorful abstraction. Since it's free to sign up for an account, you can experiment prior to deciding which pet painting you'd then like printed onto canvas. You can save and review all of your artworks and get inspiration from pre-existing animal portraits made with the platform.
Once you've decided which dog or cat painting is your favorite, you can select either a framed or unframed canvas available in 24 different sizes. Turnaround is just 1 to 3 days and everything ships from the United States, making this a great last-minute gift for any animal lover in your life. And with prices starting at $39.98, these bespoke pet paintings are accessible to all budget levels.
Art in a Sec uses AI technology to create bespoke pet paintings in under 2 minutes.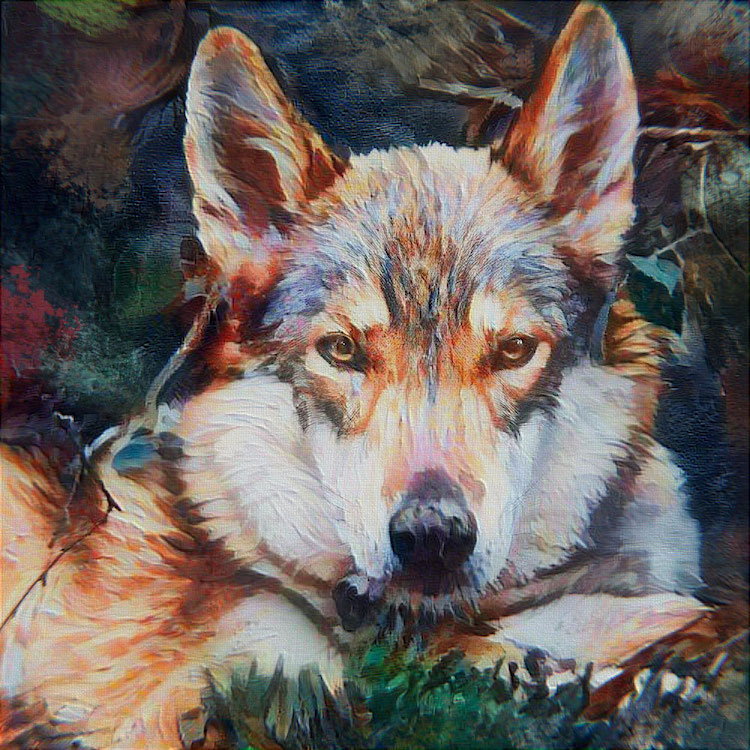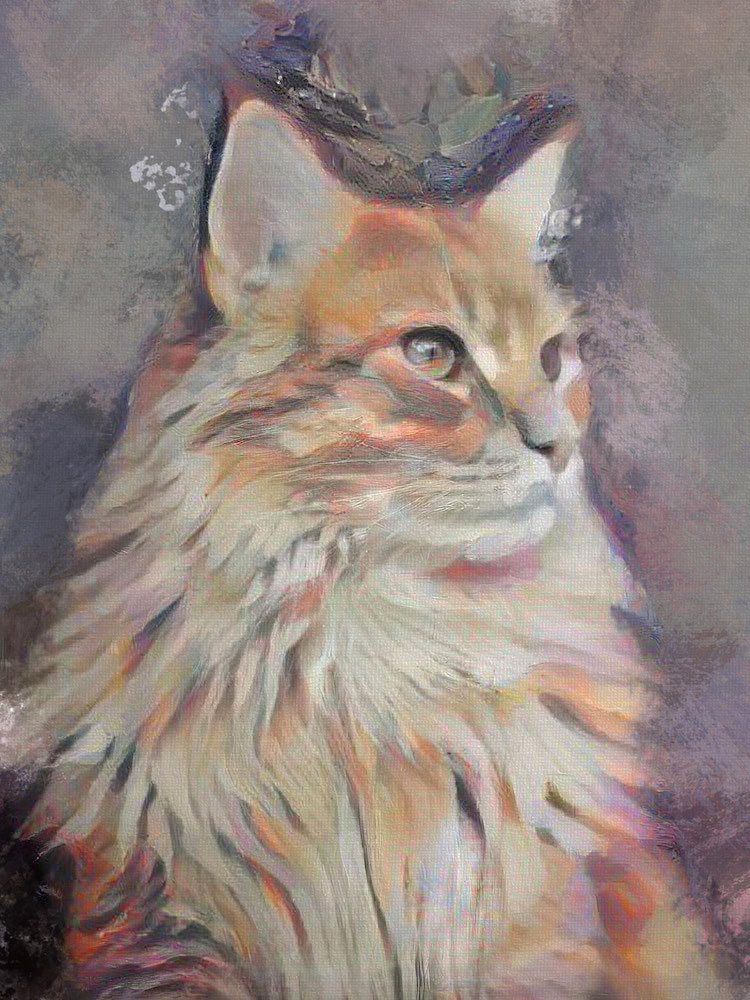 Experiment with different painting styles and print your favorite animal portrait on canvas.
These special paintings also make great gifts for dog and cat lovers.
Art in a Sec: Website | Facebook | Instagram | Pinterest
All images via Art in a Sec.