What happens when you take one of the most iconic movie series of all time and give them some extra love at the happiest place on Earth? You get Star Wars Weekends, an annual summer special event at Disney's Hollywood Studios theme park in Florida that celebrates George Lucas' classic sci-fi movie series.
For the weekends starting May 22nd and ending June 14th, join Jedi Masters, Sith Lords and Star Wars celebrities for special shows, presentations and memorabilia. And for those of us that can't make it out to this event, here's something pretty cool. Strictly for your eyes only, Disney has devised a set of whimsical "backstage" posters to promote awareness of 2009's Star Wars Weekends event among employees, images not generally made available to the public. You can also see some hilarious posters from years past below.
This year's:
Past Years: Airport Duratrans from 2007 and 2006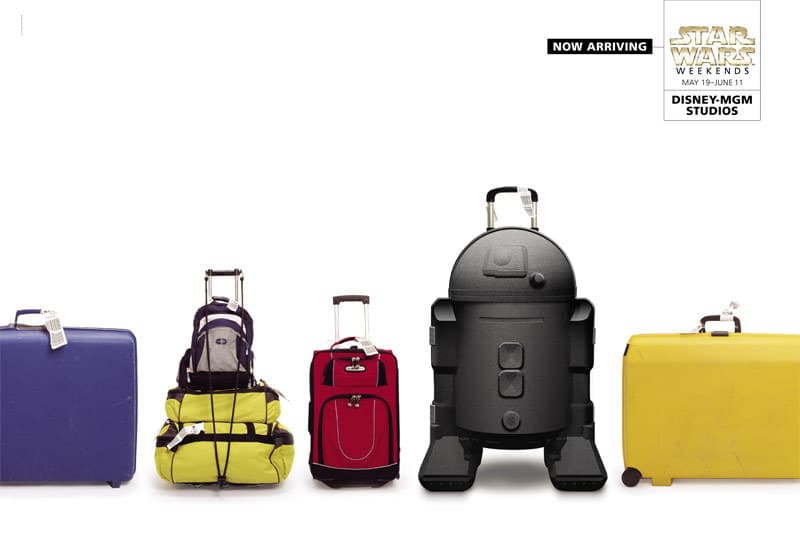 Via Geek Tyrant
Other Awesome Advertisements:
Eek Naked Stuffed Animals!
Sky: F1 Monsters – The Fight Begins
A Perfect Sky Blue I'll Give You a Hint…He's Supposed to Be the Wind! By Pub Epuron
Like what you see? Check out our homepage!