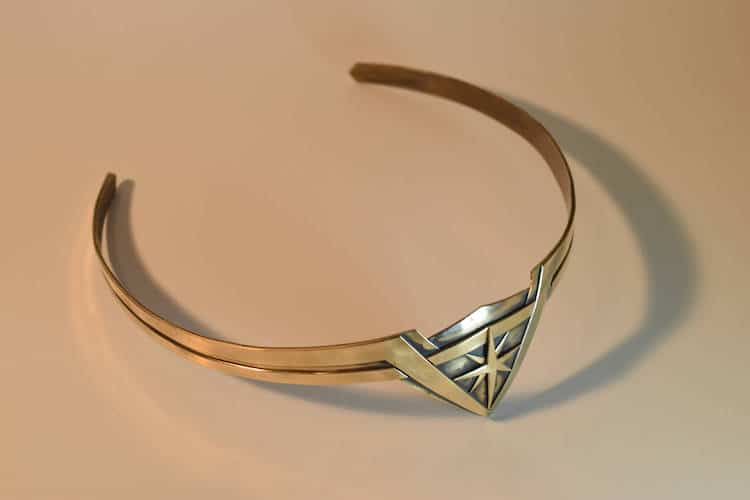 After the smashing success of the new Wonder Woman movie, we can already guess what'll be the hot costume of Halloween 2017. If you want to get an early start on your ensemble or cosplay at your favorite comic con, artisan Cole Iba has created a crown fit for the heroine herself. Better yet, he shows how to make your own DIY Wonder Woman tiara in a step-by-step Imgur post.
Iba started his project with careful planning. To ensure that it would be a faithful recreation, he drew the blueprint based on reference images. The drawing showed each piece of the tiara that he'd need to produce—specifically, what he would cut out. "I decided on making the tiara 17 [inches] long based on wrapping a piece of paper around my head," he wrote, adding, "and complete guesswork."
After determining what he'd need to make, Iba used a jeweler's saw and extracted the pieces from a 20 gauge brass sheet. "In total there are four layers in the front," Iba explained. He then started soldering all the components together, which included fusing the two base halves. Although he remarked that joint was "ugly," it was simultaneously overshadowed by a more optimistic feeling. "[It's] the exciting part when you first begin to see the vision in your head as reality."
Once that part of the tiara was done, Iba added medium solder to the smaller elements and "sweat soldered" them onto the base. At this point, the DIY Wonder Woman tiara was assembled. All that was left was giving it a dazzling shine. This was a tedious process that required Iba to completely sand it, add black patina, then to blend, buffer, and burnish. The final polish was a red jeweler's rouge, which gives the crown a hint of crimson glean.
All told, it took between 15 and 20 hours to create the head piece. For those who aren't as handy as Iba, he's got a convenient (and beautiful) alternative; you can buy one of his Wonder Woman tiaras from his Etsy shop, Garage Art Studio.
Artisan Cole Iba created a DIY Wonder Woman tiara, and he shares the steps that took to make it. The process started with careful planning.
After the blueprint was drawn, he cut out the individual elements from a brass sheet using a jeweler's saw.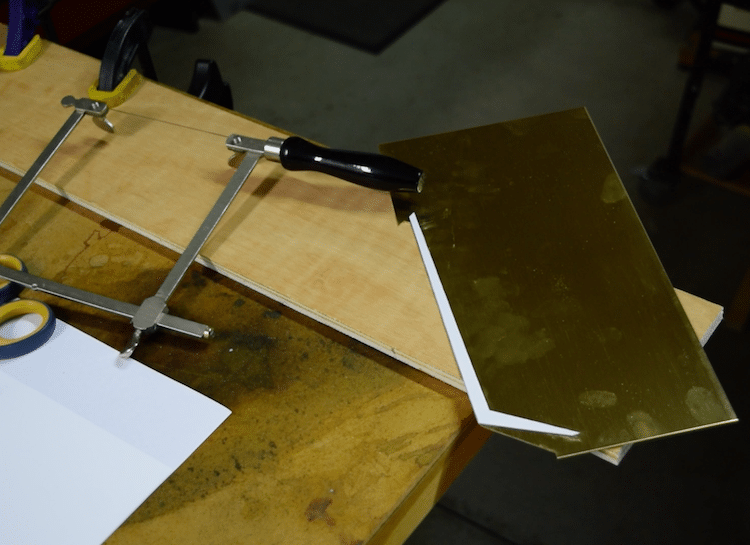 There were four layers on the front of the crown.
The next step was to start soldering. First, Iba joined the two base pieces.