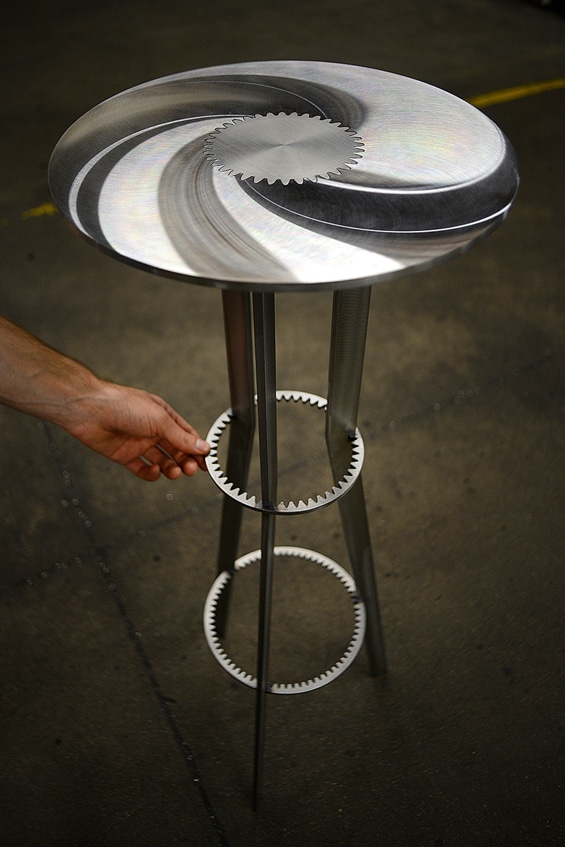 Did you ever think that the simple gear would have a place in contemporary furniture design? Manufacturer Remy Barrere Gears collaborated with French designer Amaury Poudray to create a series of tables inspired by the machine part. Aptly called Gears Table Collection, the modern furniture pieces recently made an appearance at Paris Design Week.
Poudray built the three tables out of metal and stainless steel gears, which gives them a minimalist and industrial appearance. Each has a different height – small (28 inches), medium (30 inches), and large (43 inches) – and a distinct use. The smallest is meant as a coffee table, the medium acts as a petite center table, while the large one can be used as a side table or even a bar stool.
Although the gear could be overlooked as just a mundane object, this collaboration shows that the vision of a designer can transform the ordinary into something spectacular.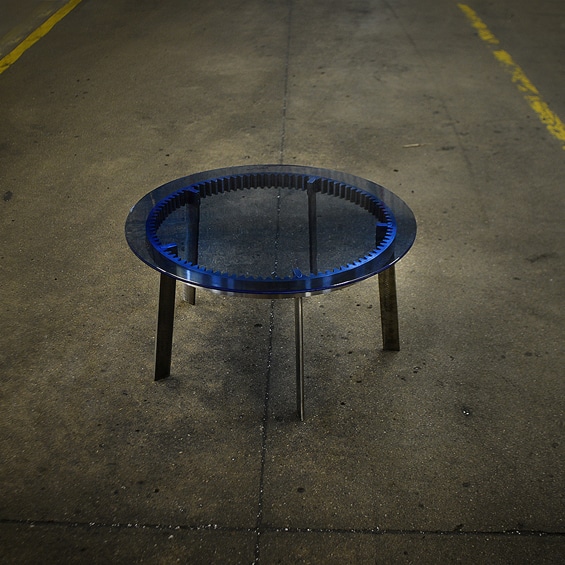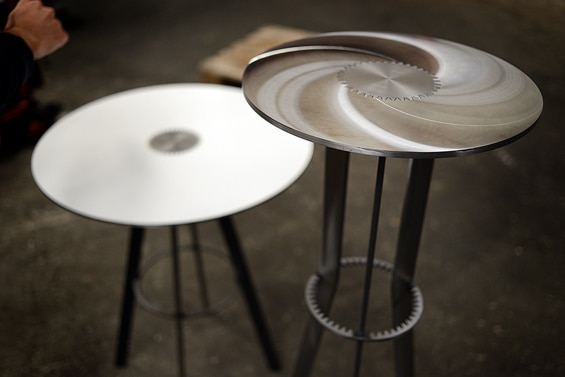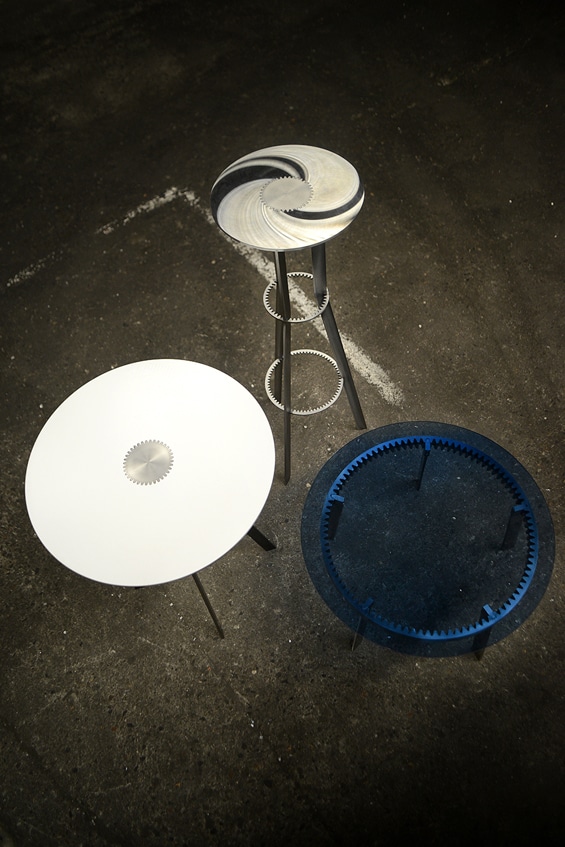 Photo credit: Tiphaine Vasse
Amaury Poudray website and Remy Barrere Gears website
via [Home Crux and ArchDesignClub]