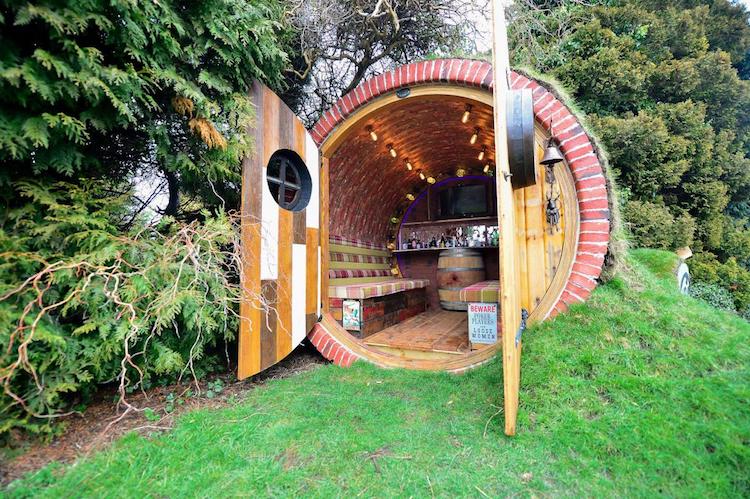 If you've watched The Lord of the Rings and dreamed of residing in a charming Hobbit house like Bilbo Baggins, you can now live your fantasy. Hobbit House Ltd builds bespoke "Hobbit homes" that have the look and feel of the fantastical locale while being a detached, eco-friendly addition to your main abode. They're flexible spaces that can be a place for entertaining in your garden, a quirky office, or even a glamping pod.
Hobbit House Ltd was started by a firefighter named Matt Wright. Based in the UK, he uses durable, recycled materials to construct these special spaces. They can be installed without any foundation (meaning no concrete necessary), and the building uses recycled waste plastic to form high-density polyethylene. For the interiors, the tiny homes can be wired for electricity and hooked up to water if necessary—perfect if you'd want to use it for a unique Airbnb.
The exterior of the Hobbit House designs have the features that make them iconic to the films. One of its most striking characteristics is the circular wood door; in one of the designs, the company included porthole windows like you'd find on a ship, while another has a decorative, swirling motif across the front. To further the fantasy that you're in an actual Hobbit home, the company has real grass roofs, effectively increasing your overall garden.
Prices for the basic Hobbit Houses start at £7,000 (around $9,840). If you're looking to match the house lived in by Bilbo in Bag End, that'll cost you considerably more at £50,000 (around $70,000).
Ever wanted to live in a real Hobbit house?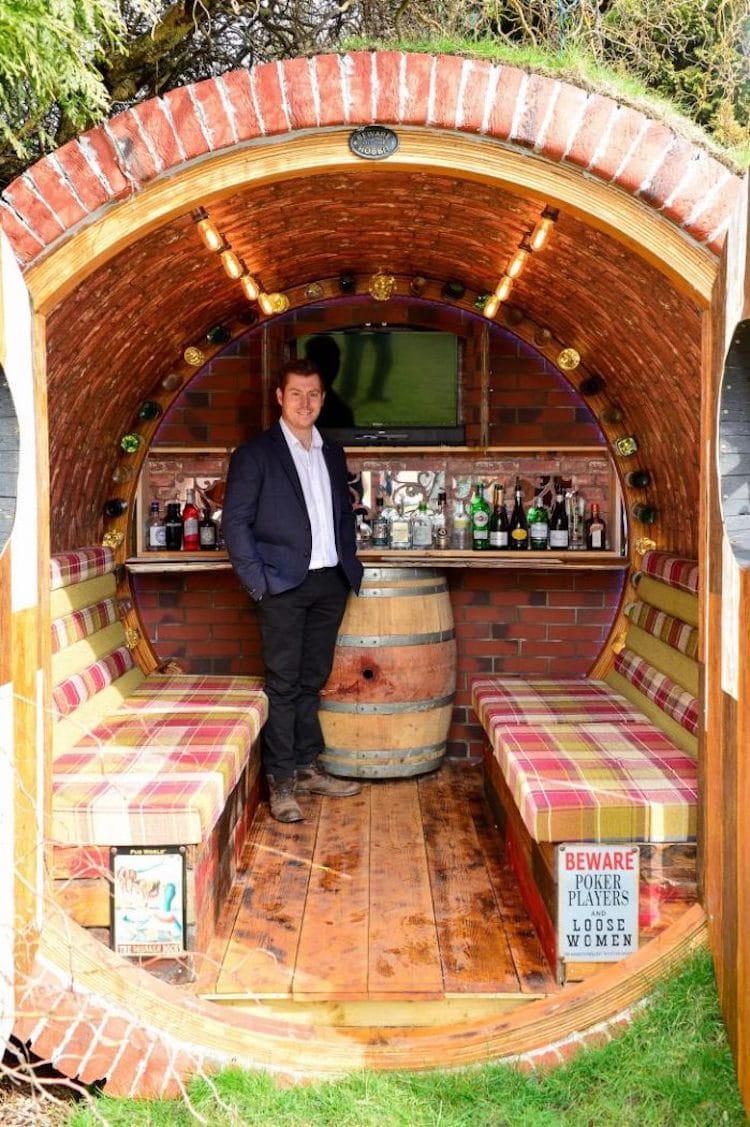 Matt Wright, a firefighter based in the UK started Hobbit House Ltd, a bespoke business that builds custom Hobbit homes.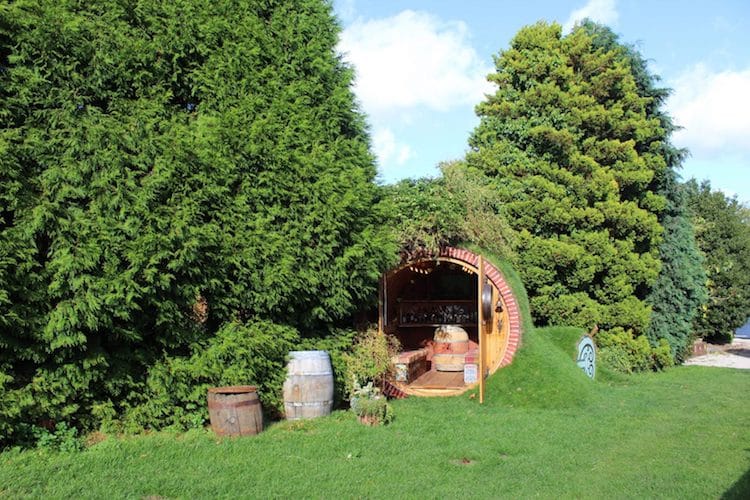 They use eco-friendly materials and are lined with real grass roofs!
The interiors can be used for a detached home office, quirky bar, or unique Airbnb.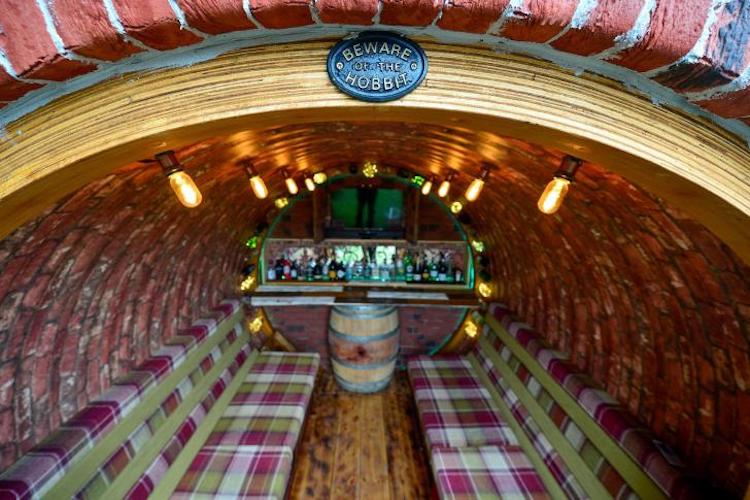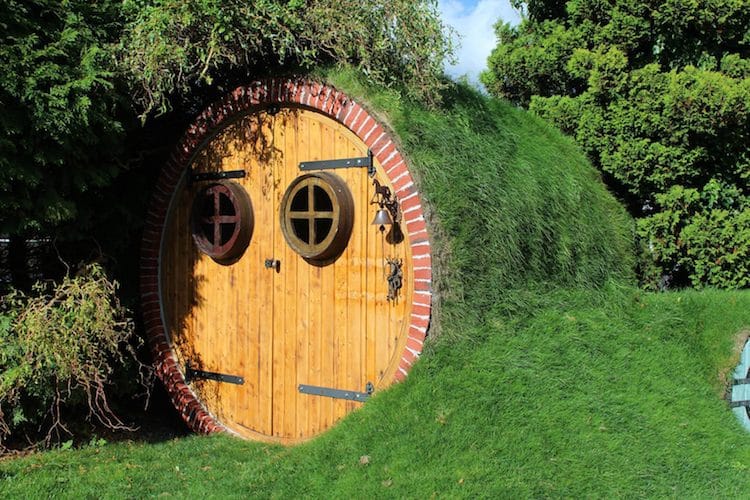 Hobbit House Ltd: Website
My Modern Met granted permission to use photos by Tom Caulton.
Related Articles:
'Lord of the Rings' Super Fan Builds His Own Real-Life Hobbit House
Scandinavia Has Green-Roofed Homes That Are Like Real-Life Hobbit Houses
Hobbiton Movie Set is a Real Life Version of Middle-Earth You Can Visit
Water Mystically Flows from the Peak of this Lush Patagonia Lodge