Designer Sarah Webb and graphic artist Daniel Harder fuse form and function to produce statement-making lighting. Together, they have created Iluka London, a company that unites their "love for the beauty of natural wood" with the "versatility of acrylic." Their passion results in modern wood lamps that highlight swirling patterns of raw timber, which is housed within a clear rectangle block—an effect that resembles a scientific specimen encased in amber.
The word iluka has a special meaning to Harder. In Aboriginal, the term translates as "close to the sea," and it's the moniker for a coastal town in Australia where he grew up. The locale also happens to have some of the "most beautiful wood in the world," according to Harder and Webb, which makes it the perfect sustainable material for their one-of-a-kind lamps.
There is an impressive attention to detail that goes into creating every lamp. Each of its bases is hand-polished into a glass-like finish that marries the two disparate materials into one seamless sculpture. Because of the dramatic wood grain, Iluka has adorned the base with a simple cream or natural linen shade; they're then ready to steal the show in your bedroom or living room.
Combining beautiful raw wood and glass-like acrylic, Iluka London creates statement-making lamps.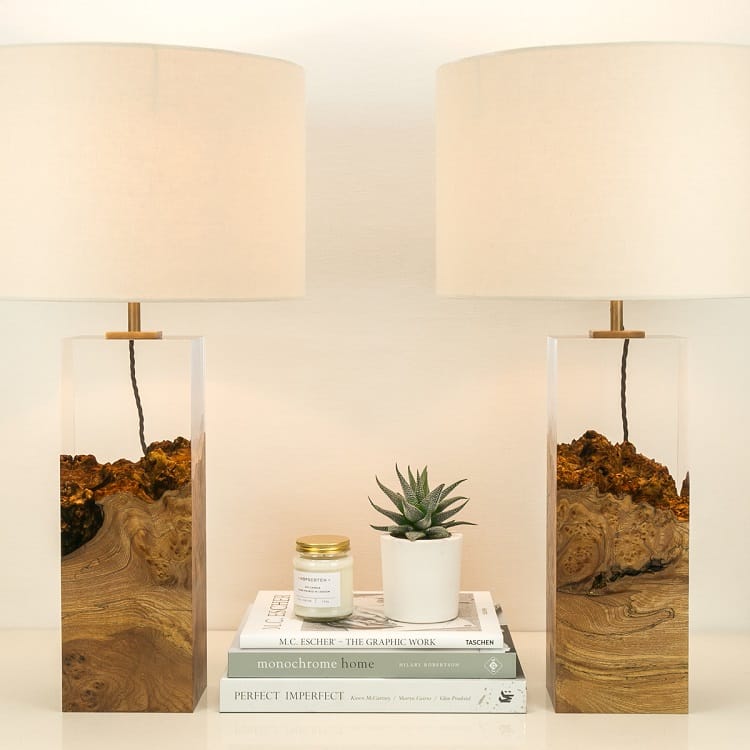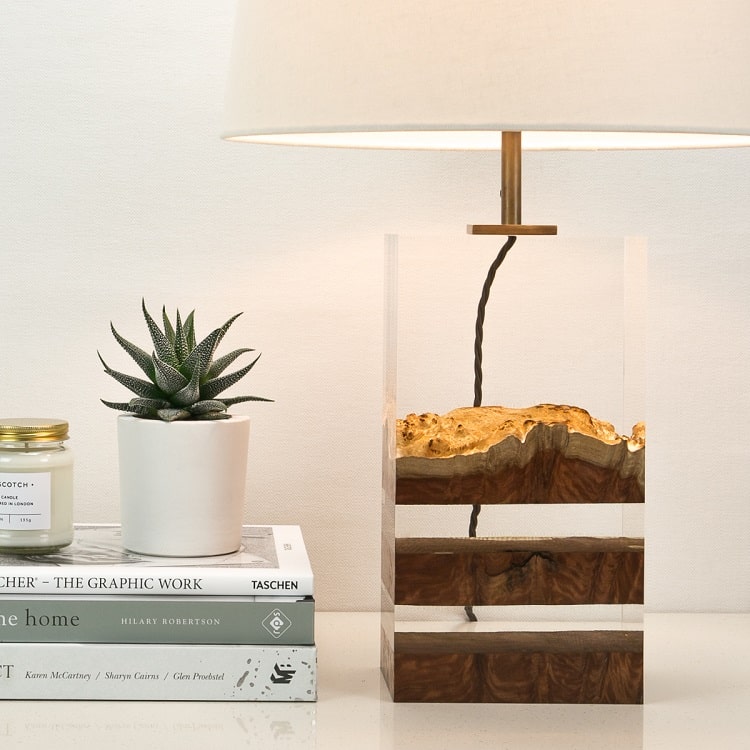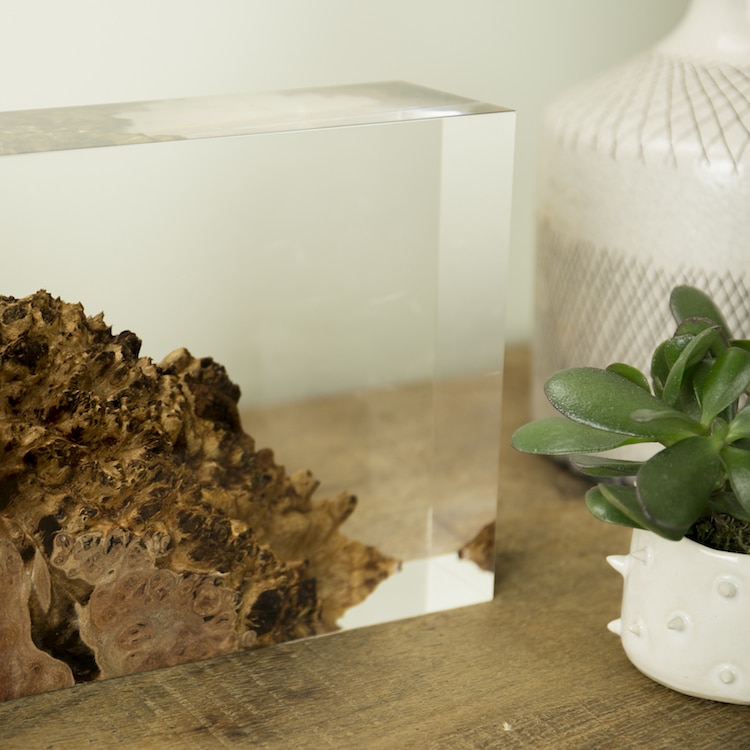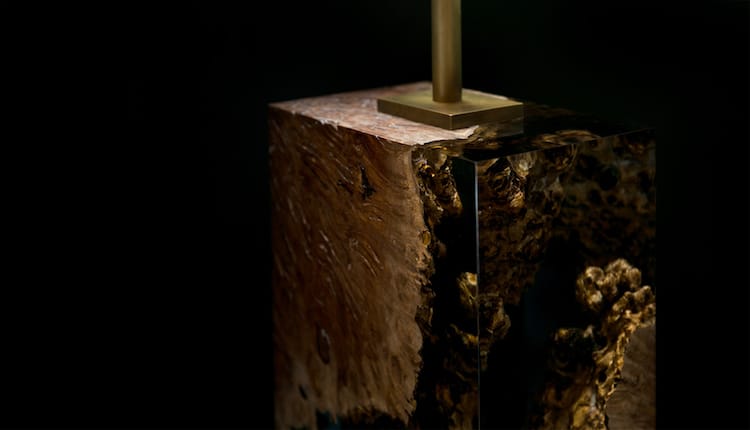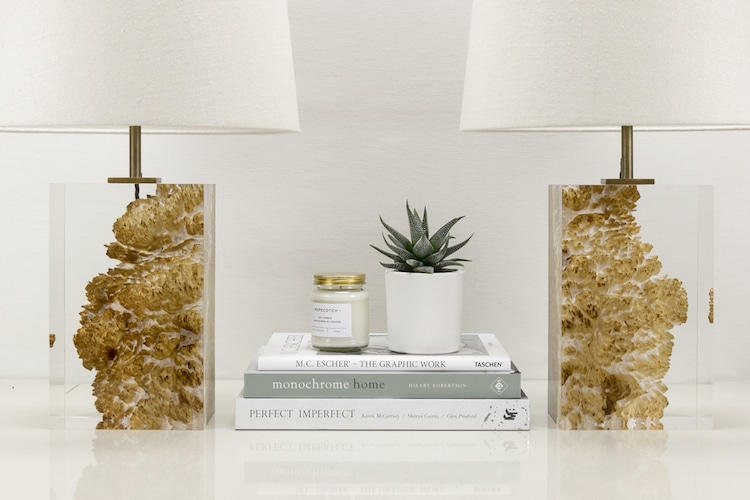 Take a peek into the how these modern wood lamps are made:
Iluka London: Website | Facebook | Instagram
My Modern Met granted permission to use photos by Iluka London.
Related Articles:
Sculptural Resin Table Is Made from 50,000-Year-Old-Wood
'Bookchair' Doubles as Shelving and Seating with Chair That Blends into Bookcase
20+ Pieces of Nature-Inspired Furniture That Creatively Capture Earth's Beauty
DIY Wood and Resin Bowl Captures the Beauty of a Shimmering Ocean Shore