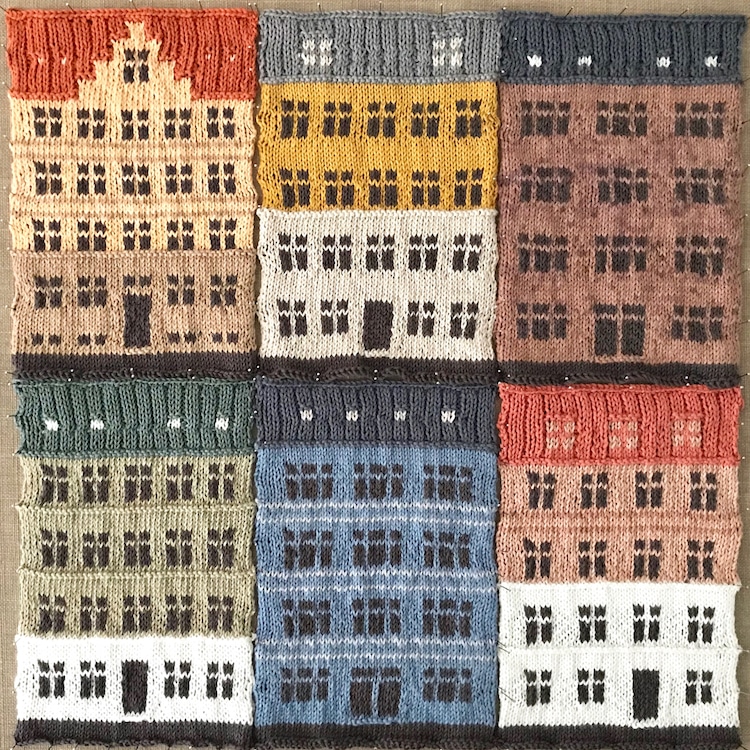 Artist Jake Henzler (also known as Boy Knits World) creates whimsical knitted art inspired by the colorful traditional architecture of Copenhagen. He began the project while living abroad in the Danish capital, using the rainbow mosaic of the cityscape as inspiration for a one-of-a-kind, quilt-like blanket called Copenhagen Building Blocks.
The Australian artist based each "block" of the large blanket on a different district of the city that includes Nørrebro, Frederiksberg, and Østerbro. To make them suitable for knitting, Henzler simplifies the traditional architectural styles into geometric forms that capture the essence of Danish charm. After the knitted blocks are completed, he organizes them into a grid and stitches them together. Square windows, tall doors, and ornate wooden rooftops unite the knitted mosaic, while the subtle chromatic variation speaks to each building's individuality. Although some blocks appear more minimalistic in detail and color palette, others feature whimsical floral patterns on the facade and intricate rooftops.
Since composing the checkered blanket, Henzler has since utilized the graphic designs in other knitted art such as pillows and baby blankets. On their own, Henzler's creations appear to be like fairy tale portals, but when placed together in a line, these little houses transform into a quaint Danish street.
Scroll down to see more colorful knits by Henzler. If you'd like to try knitting his blocks for yourself, he sells the pattern on Ravelry.
Sydney-based artist Jake Henzler captures Copenhagen's colorful architecture in amazing knits.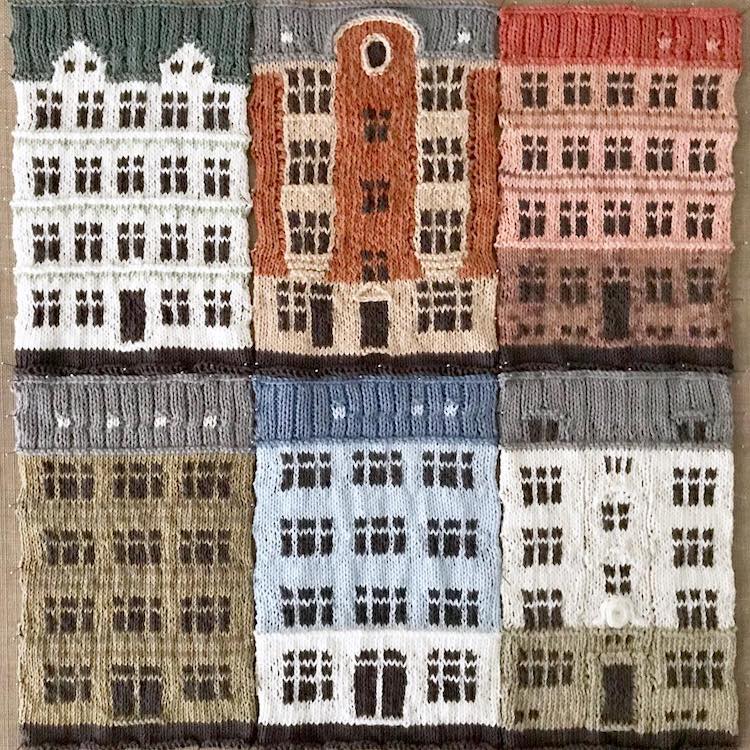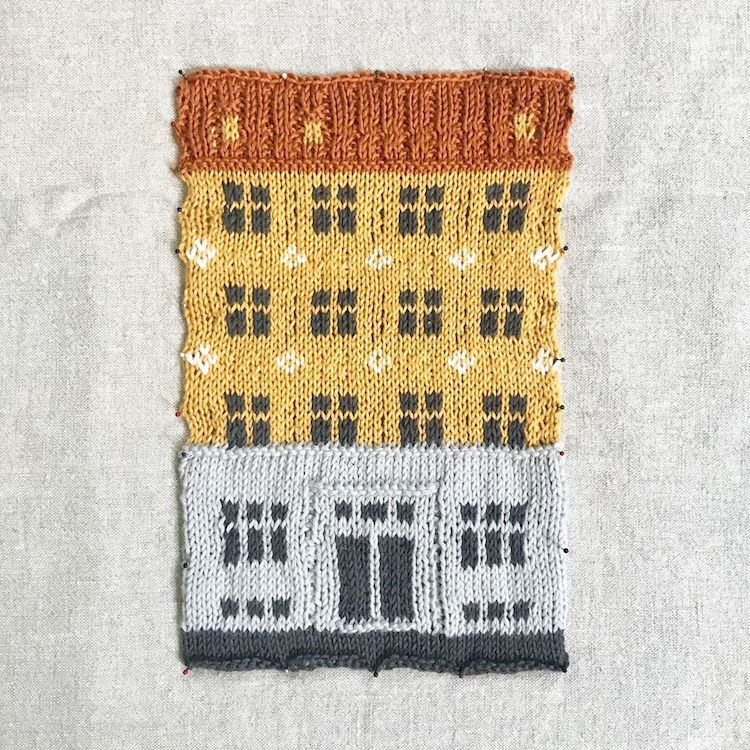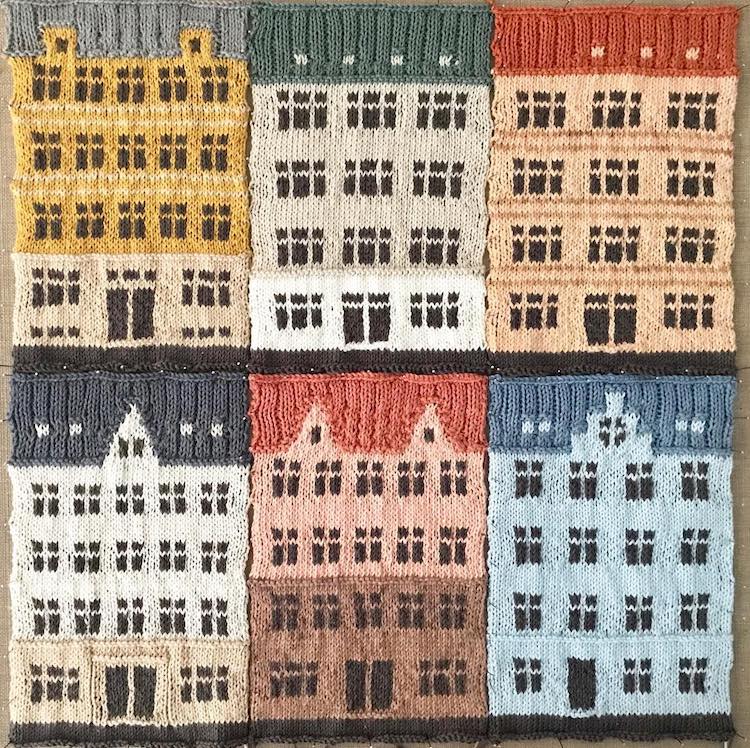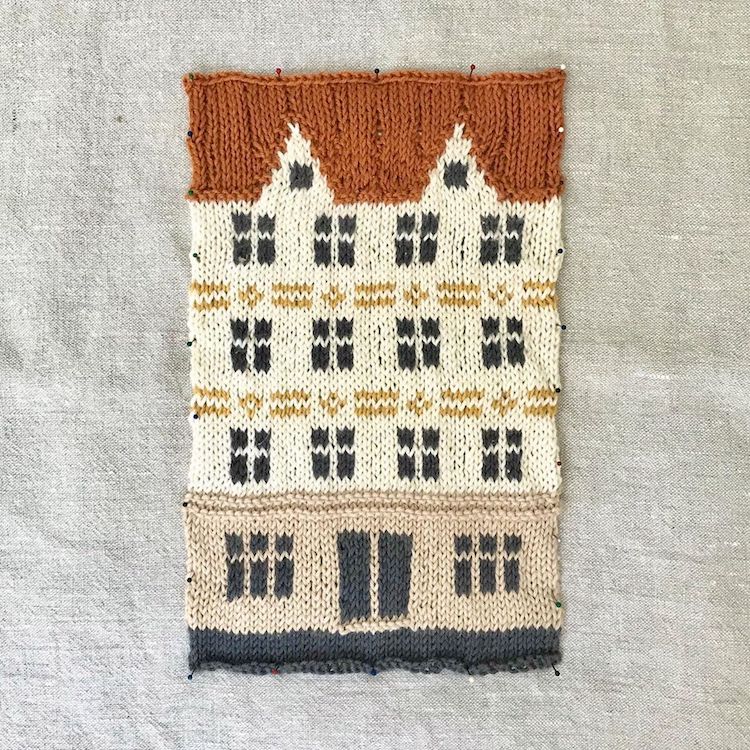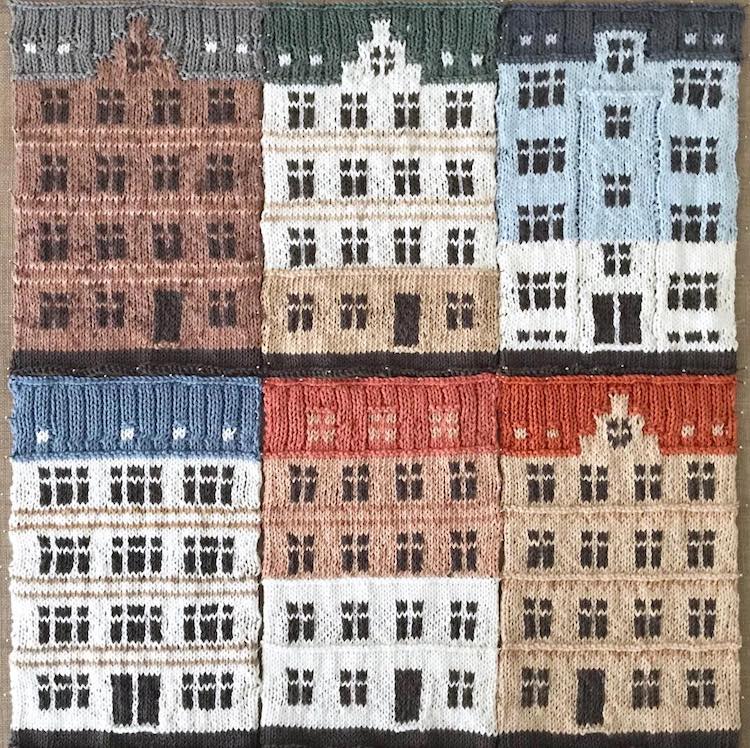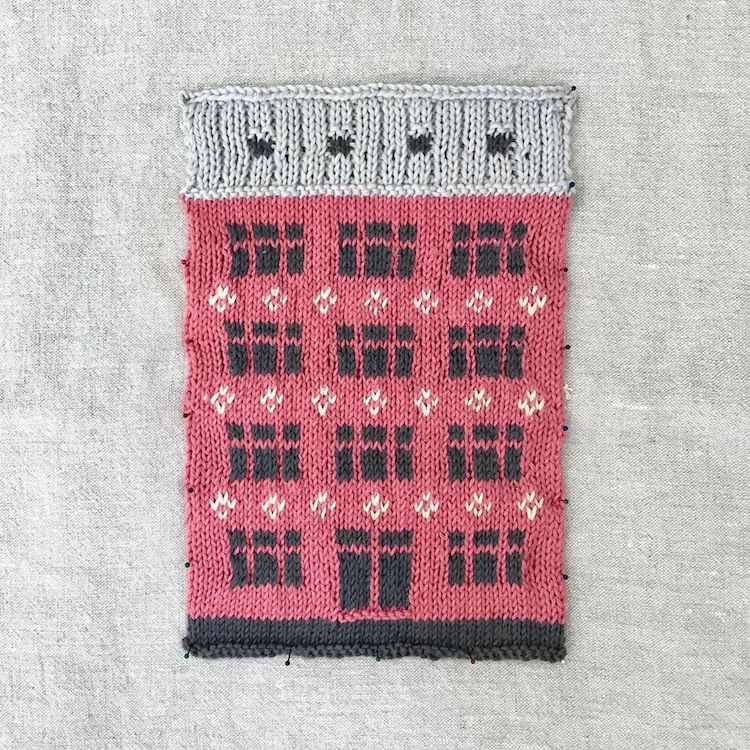 He began the project while living abroad in Copenhagen…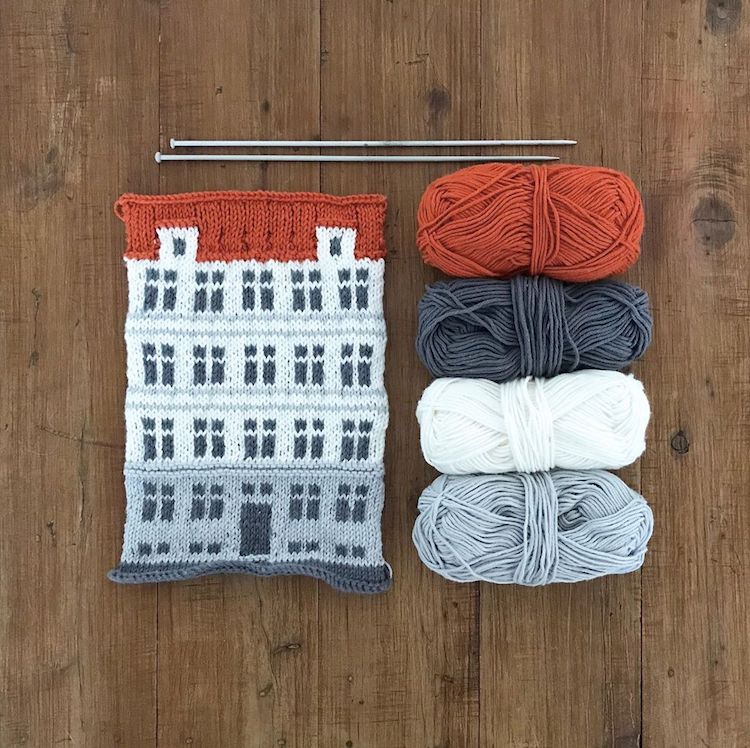 …and created a large hand-knitted blanket called Copenhagen Building Blocks.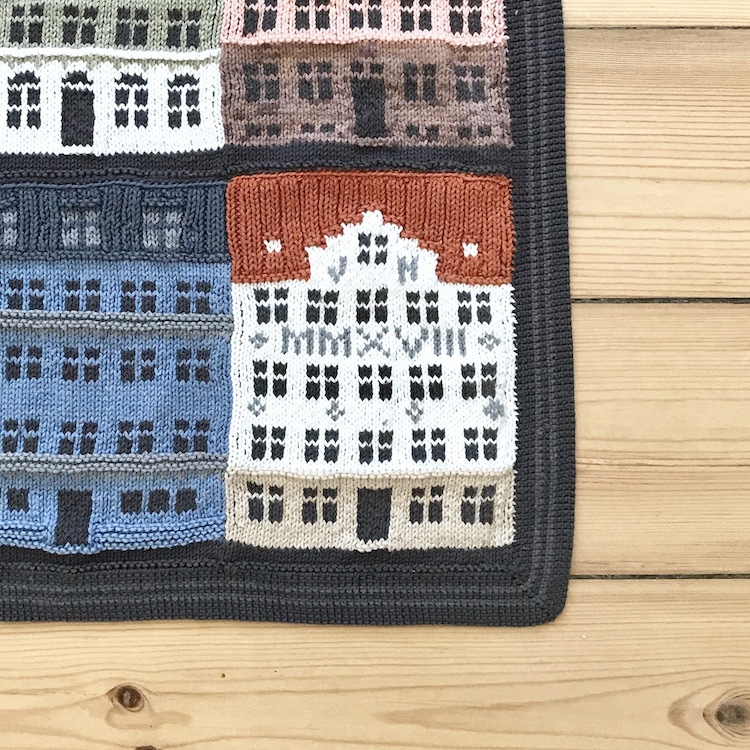 These blocks are inspired by the traditional architecture of Copenhagen's unique districts, and they're also seen on the likes of pillows.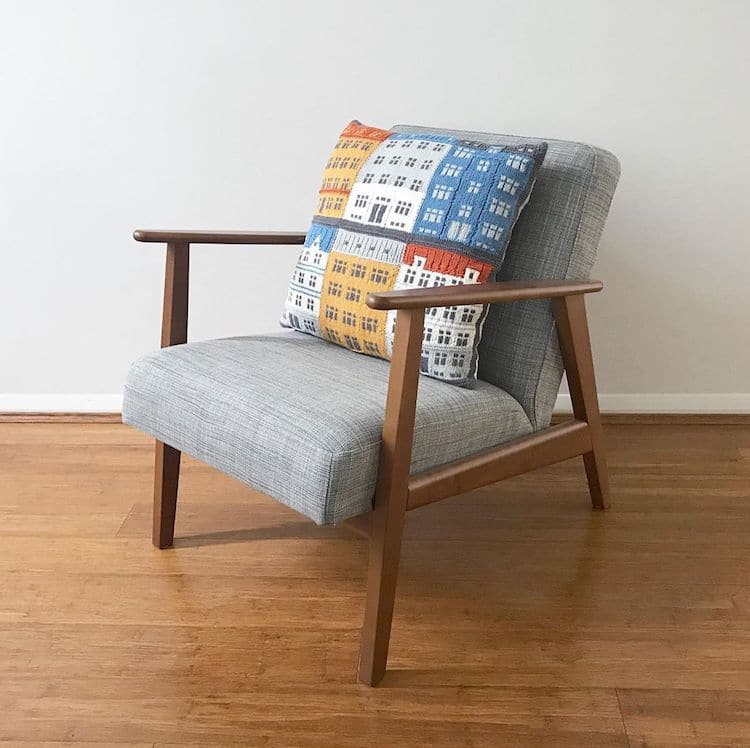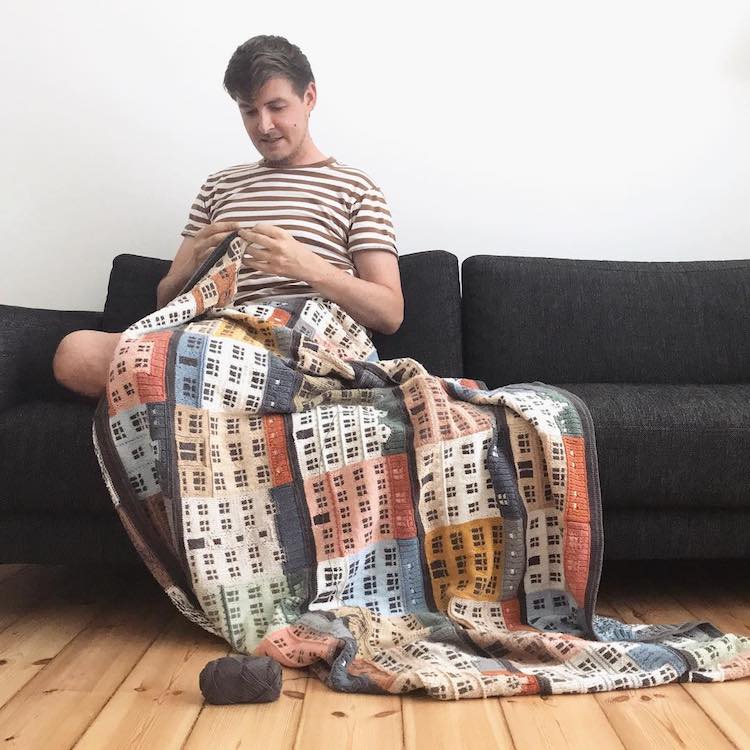 Jake Henzler: Ravelry | Facebook | Instagram
My Modern Met granted permission to feature photos by Jake Henzler.
Related Articles:
Artist Combines Old and New Techniques to Create Vibrant Knit Portraits
Artist Celebrates the Act of Creation With "Knitted" Glass Sculptures Frozen in Time
Knitted Animal Dissections Turn Squeamish Scenes Into Cute Cruelty-Free Displays