For over seven years, photographer and self-taught digital artist John Wilhelm has creatively chronicled his kids' lives. Through his series of funny family photos, he uses digital manipulation to incorporate their everyday lives and childhood antics into fantastical scenes that are too delightfully outrageous to be real. (Otherwise, we'd definitely be fooled!) Wilhelm has seamlessly stitched together his subjects so well that it looks like one cohesive scene.
Wilhelm is always looking for great ideas for his photo manipulations, and it's become a family affair over the years. His wife and four kids help him come up with concepts, although he admits that the older they are getting, the harder it is to get them in the studio to pose. But, don't expect for Wilhelm to stop Photoshopping his kids into outrageous gym sessions, feeding frenzies, and skiing competitions anytime soon. Wilhelm and his wife just welcomed their fourth child so we'll have many more years of these photos to enjoy.
We were elated to speak with Wilhelm about his work, from how he got started to how he honed his skills. Scroll down to read our exclusive interview with him.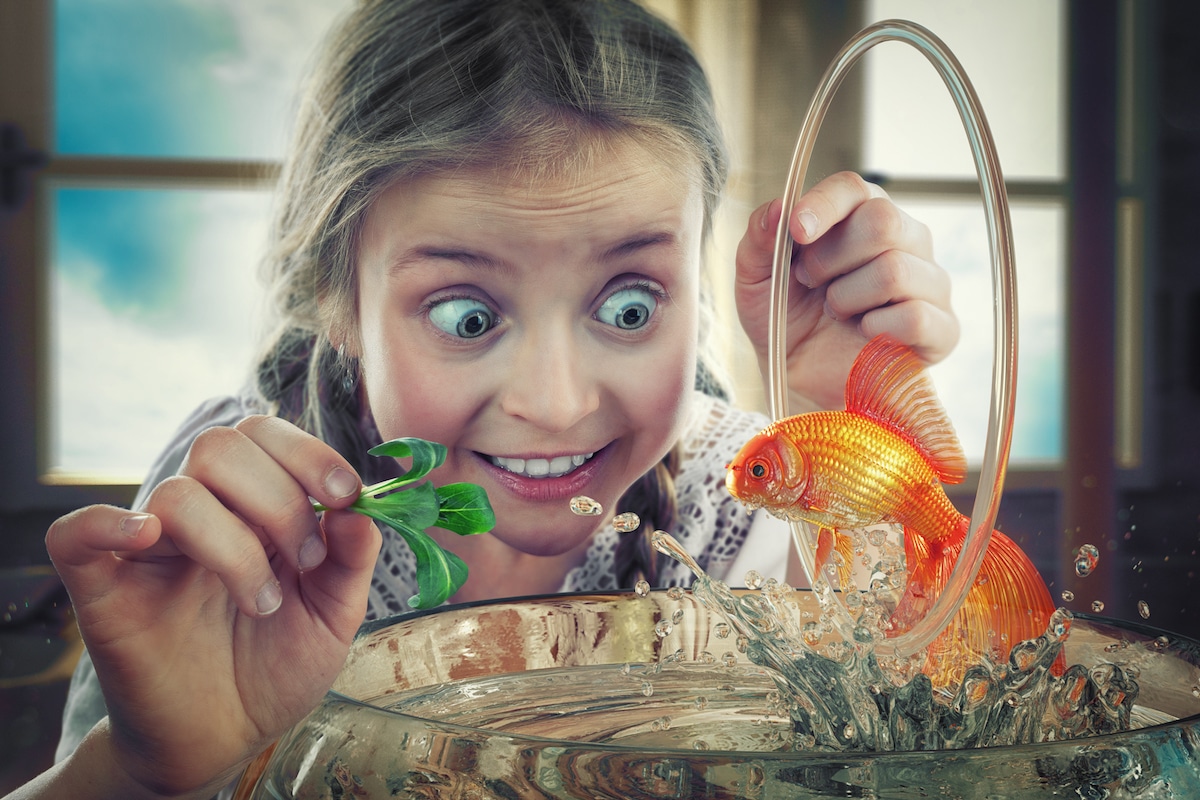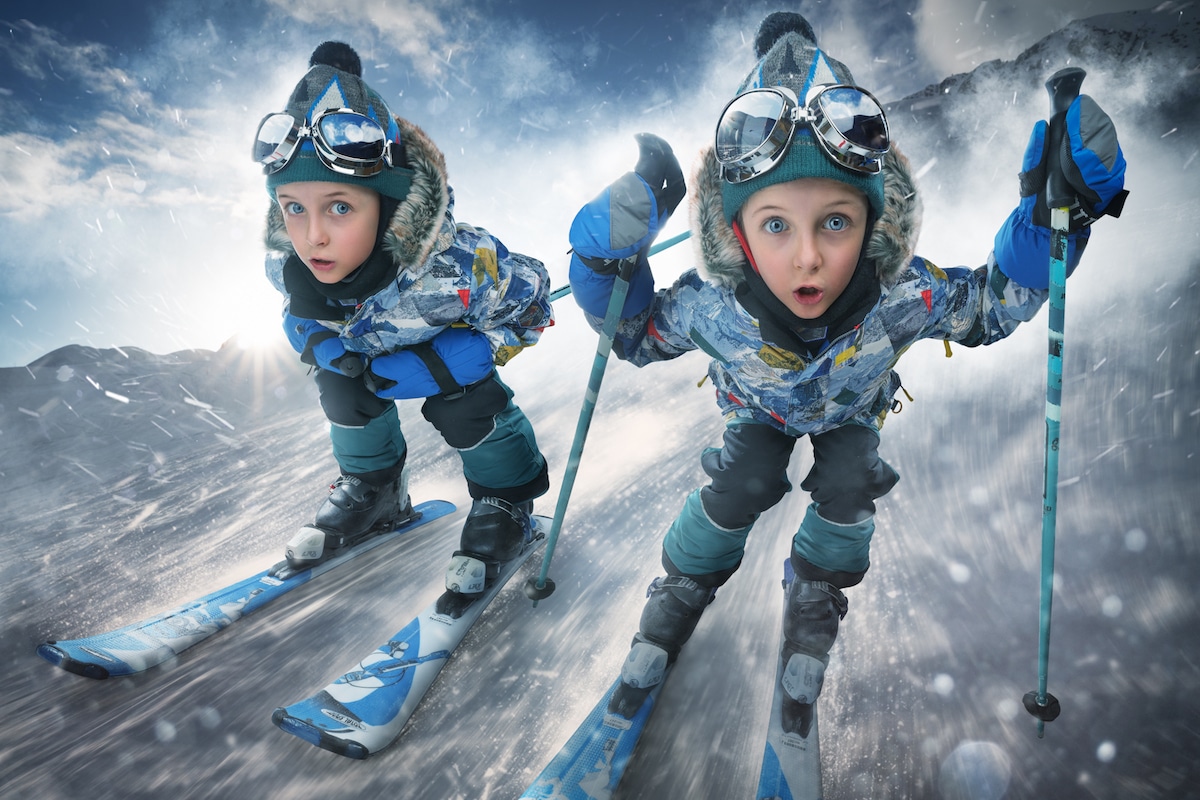 How did you get into creating these fantastical photos of your children?
It all started approximately 7 years ago. I had some sort of creative crisis. Back then I was doing "only" standard photography. Nothing crazy with Photoshop etc… I was also very passionate but was always asking myself what all those images may be good for. Everything I shot had been done a billion times before by other photographers. During this phase, I stumbled over the images of the German photoshop artist Uli Staiger. I knew immediately this was the thing I'm going to learn… and I told my wife I would become one of the best Photoshoppers in the world one day. I don't feel like I reached that goal yet (not even close) but I'm really happy with how far I've come over the years.
What resources did you use to learn how to alter images?
There are tons of tutorials out there on the internet like Phlearn, LinkedIn Learning, YouTube. I started with German tutorials from Calvin Hollywood and Uli Staiger.
Were you given any tips early on that you found helpful?
The most important tip is: Don't get frustrated (it takes many many many hours to get really decent results) and buy Wacom or a similar graphic tablet.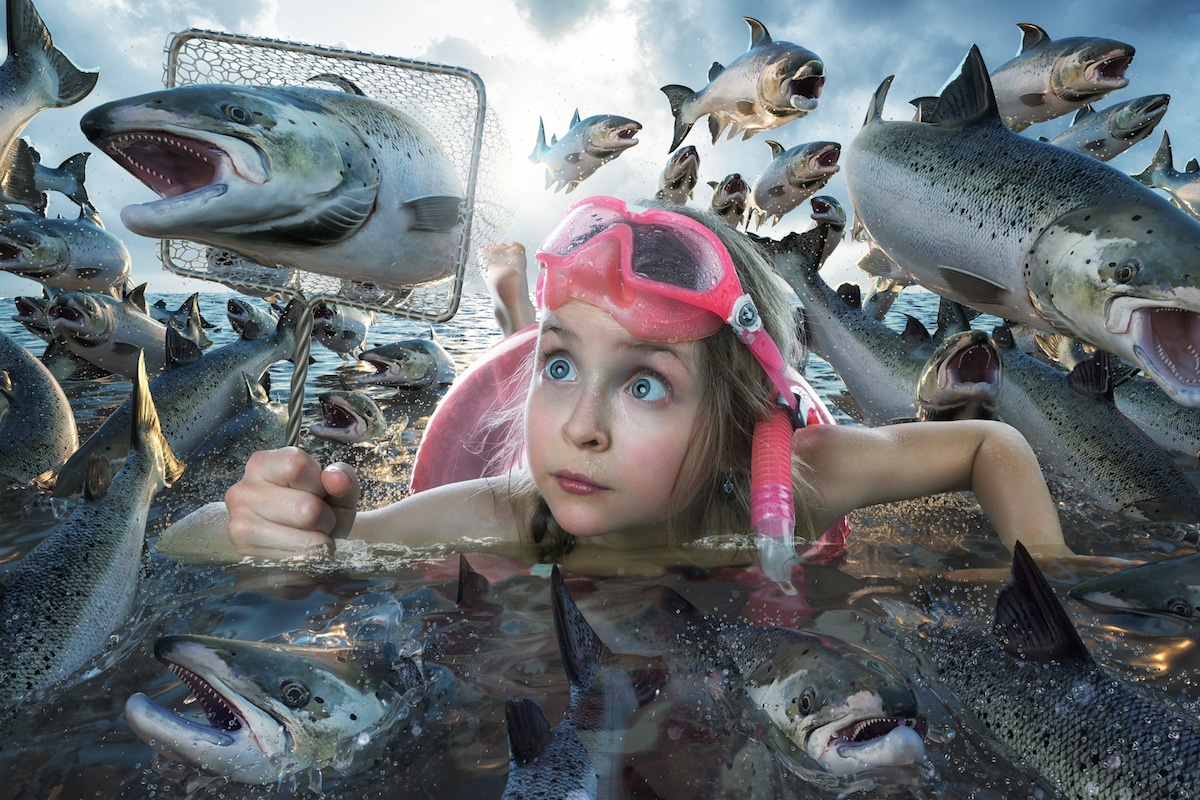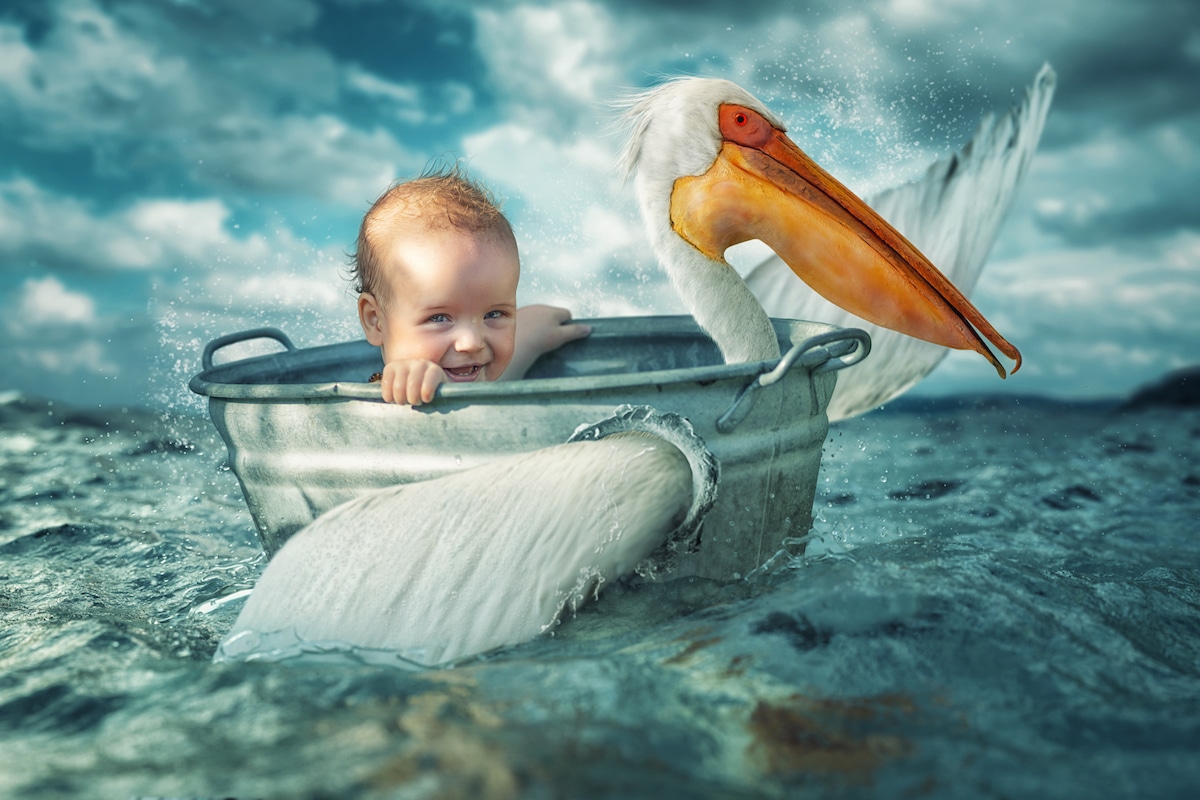 How do you come up with your ideas for your photographs?
Yes, the whole family is sometimes coming up with something. In my head, I always have a subprocess running which is looking for funny ideas. Every single idea gets noted in Google Keep where it's waiting for the implementation. Unfortunately, I have only very little time (four kids and full-time job… nothing more to say) and so most ideas get a little dusty.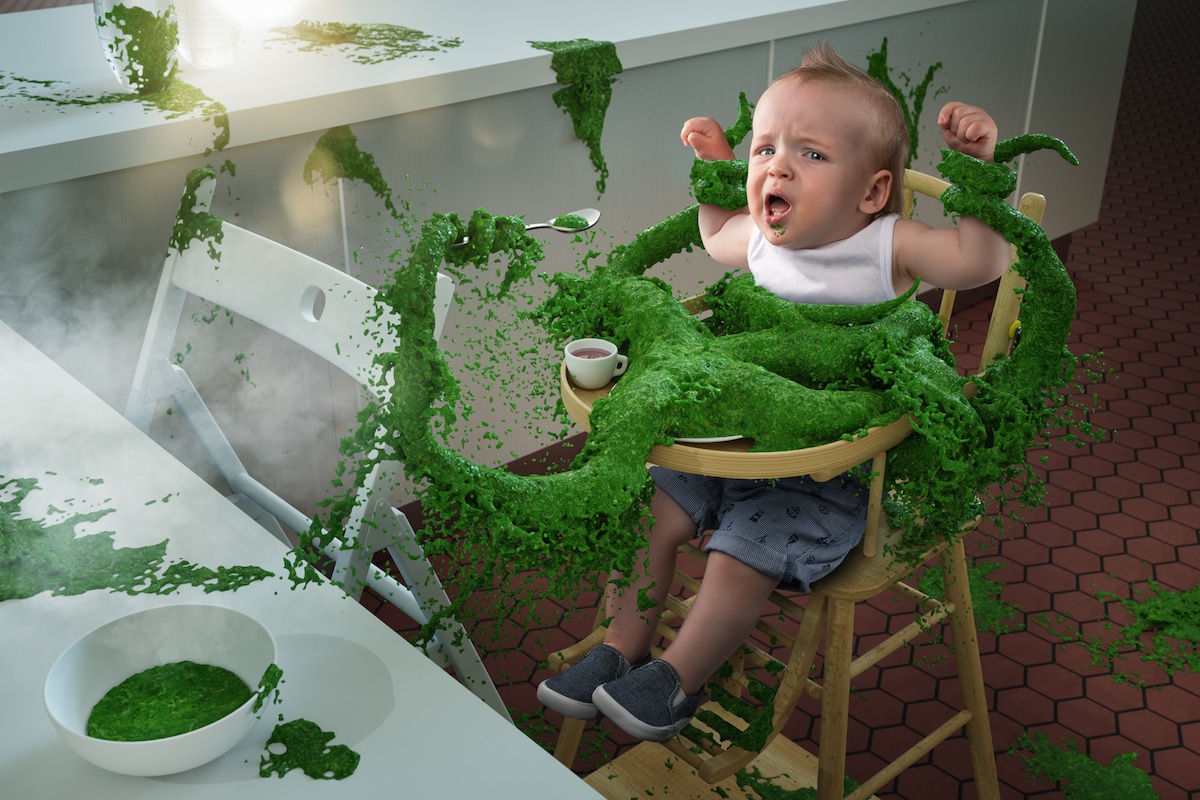 Your photos are so seamlessly composed. What do you shoot with a camera, and what comes from your computer?
The better I get with those fancy 3D stuff the less I have to shoot… usually, I create the props or whole backgrounds with Cinema4d and Zbrush and after that, I shoot the kids. Only in my studio with a camera of course, then all elements are put together in Photoshop.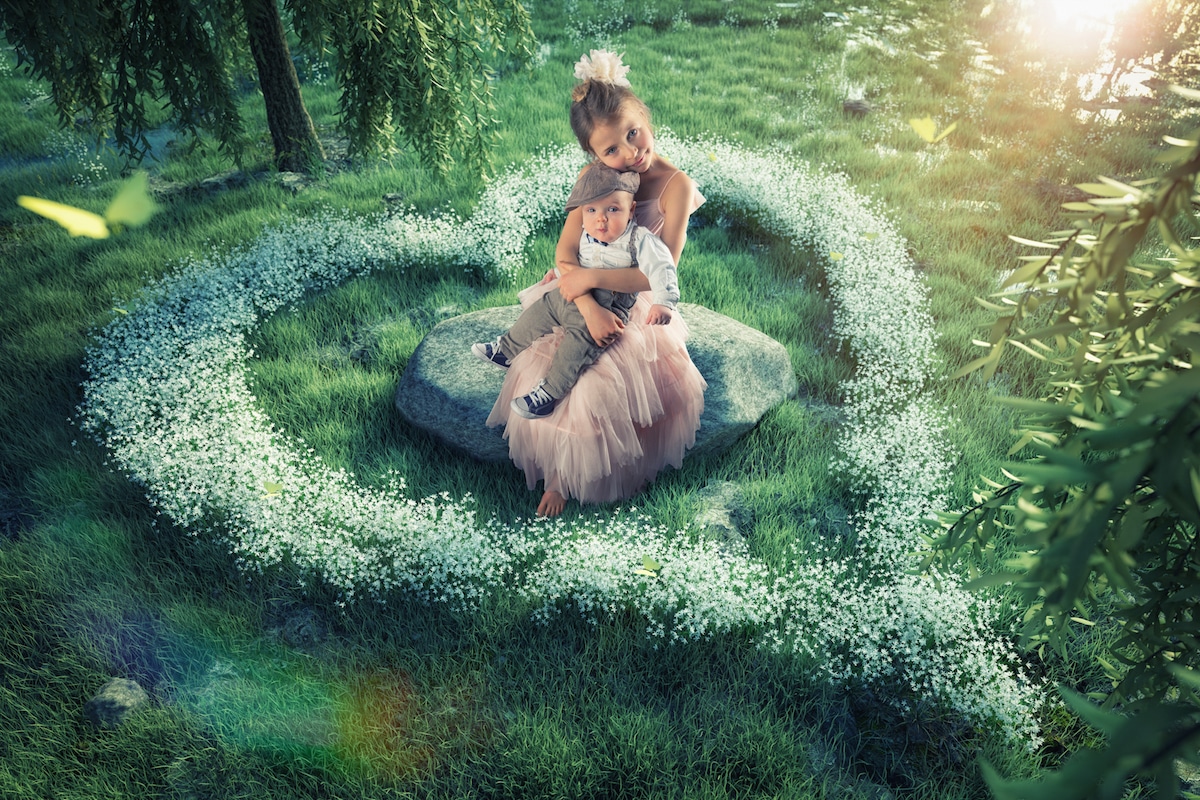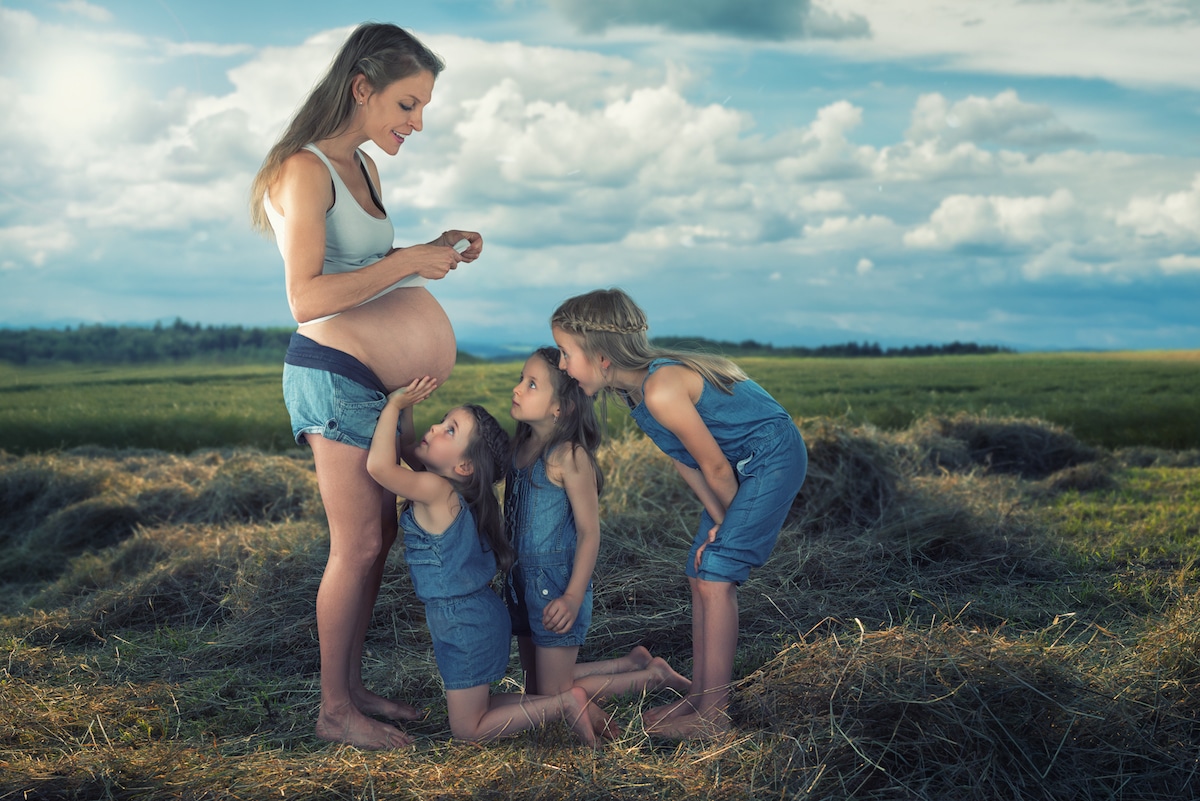 As your kids get older, how do the photos change?
It's getting more and more difficult to bring them up to my studio, but luckily I still have very little ones to work with.
What are you working on now?
At the moment I'm not working on photo projects but on birthday movies for my kids (I do this every year) and on 3D-models (3D printing is another passion of mine) which will become a nice product together with the handmade leather purses from my wife.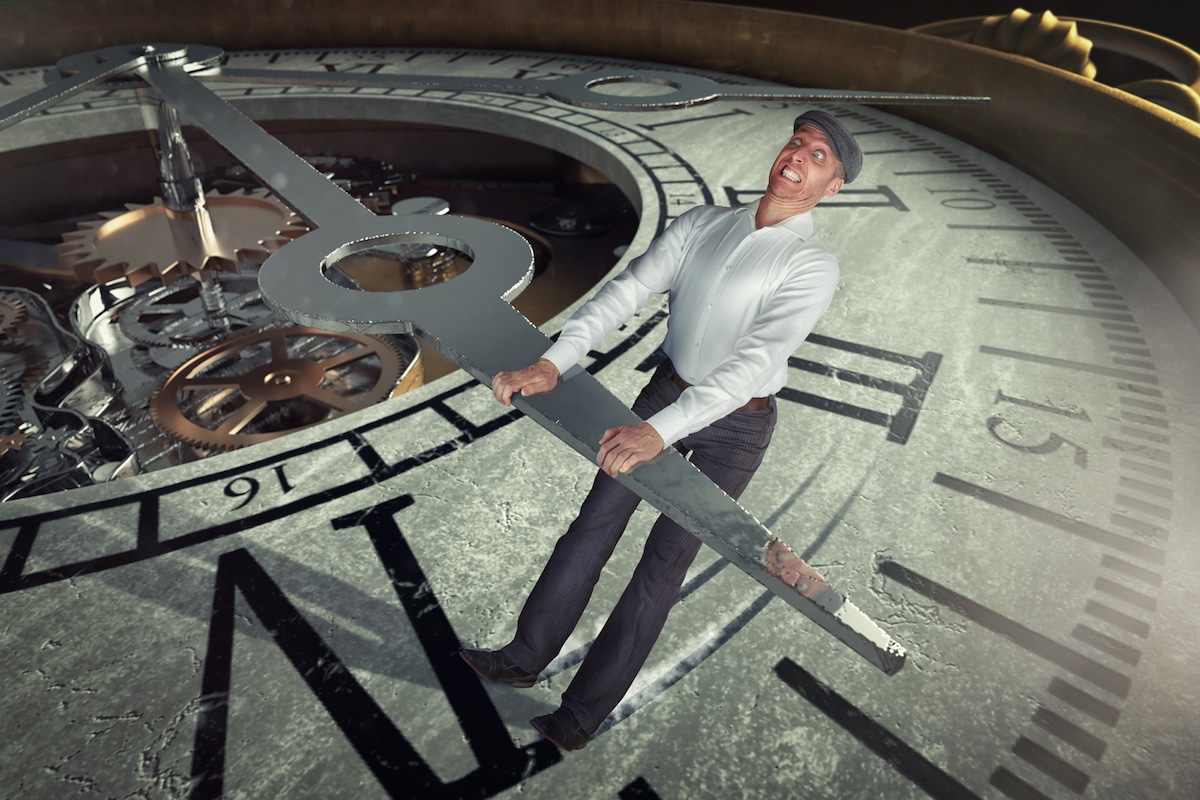 My Modern Met granted permission to use photos by John Wilhelm.
Related Articles:
Photoshop Expert Visualizes a World Where Giant Animals Roam the Land
Photoshop Troll "Fixes" People's Photos by Taking Their Requests Way Too Literally
Father Exercises His Endless Imagination by Photoshopping Son Into Fantastical Scenes