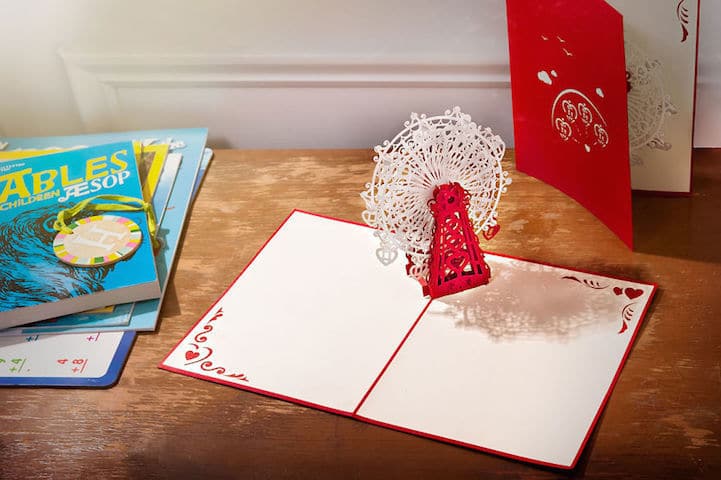 A pop-up card offers a special moment of surprise for its recipient. Massachusetts-based company LovePop combines these thoughtful sentiments with the latest technology to create stationery that is as intricate as it is heartfelt.
LovePop cards depict a myriad of subjects appropriate for a variety of occasions. Beautiful bouquets, fantastical characters, and beloved beverages grace the center of these sculptural creations. To produce them, 3D modeling software is used to build the designs which are then laser cut in separate pieces. Because this machine offers such precise trims, the details in each card is stunning–a pirate ship, for instance, has tiny shapes within each of its sails. Hand assembly is the final step to bringing these pop ups to life.
See the rest of LovePop's imaginative cards in their Etsy shop.
LovePop: Website | Etsy | Facebook
via [Best of Etsy]