In the summer of 1987, 30 of the world's top artists came together to create Luna Luna—the world's first modern art amusement park. Located in Hamburg, Germany, the event attracted legendary artists like Salvador Dalí, Roy Lichtenstein, Keith Haring, and Jean-Michel Basquiat. Over the course of 13 weeks, more than 240,000 people visited this unique take on a traditional amusement park.
And now, for the first time, the English translation of the original text published about the event had been made available. LUNA LUNA: The Art Amusement Park, published by Phaidon, includes a preface by creator and author André Heller. Aside from photographs of the installation, the book also includes the moon graphics and short text that each artist was asked to create for the promotion of the event. Thankfully, those works have now been dusted off and can be viewed once again.
Phaidon's book is a wonderful way to reintroduce the landmark event to the public, especially considering the history of Luna Luna. Originally conceived as a touring exhibition destined for multiple countries, a change in leadership and subsequent litigation made for a sad end. Instead of traveling the world, these incredible pieces of art were shuttered away for over three decades.
From Keith Haring's carousel filled with his signature line drawings to Dalí's psychedelic, mirrored Dalí Dome, there is a treasure trove of hidden art to discover. Roy Lichtenstein took the opportunity to design a colorful glass structure called the Pavillion of the Glass Labyrinth. Fittingly, it was accompanied by music by Philip Glass. In fact, music was a fundamental part of Luna Luna, with Miles Davis providing the soundtrack for the Basquiat-designed Ferris Wheel.
For any lover of modern art, LUNA LUNA is a unique opportunity to go back in time and experience this short-lived exhibition. It is also a celebration that heralds a new era for Luna Luna, as a multi-city tour that combines restored works from the original event with new commissions from today's most influential and innovative artists currently in the works.
Luna Luna was a unique art amusement park staged in 1987 in Hamburg, Germany.
Thirty artists, including Roy Lichtenstein, Keith Haring, and Salvador Dalí participated in the event.
A new book shares, for the first time, the original text translated into English, as well as documentary photography, as a way to reintroduce the landmark event.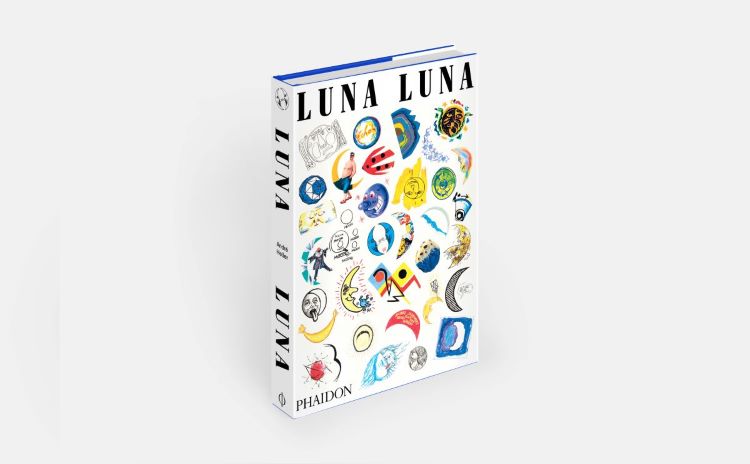 All images by Sabina Sarnitz. My Modern Met granted permission to feature photos by Phaidon.
Related Articles

:

13-Foot Cube Contains Fully Demolished Amusement Park

Incredible Winding Staircase That Looks Like a Rollercoaster in South Korea

"Dismaland": Banksy's New Art Exhibition on Display in a Macabre, Disney-Inspired Theme Park