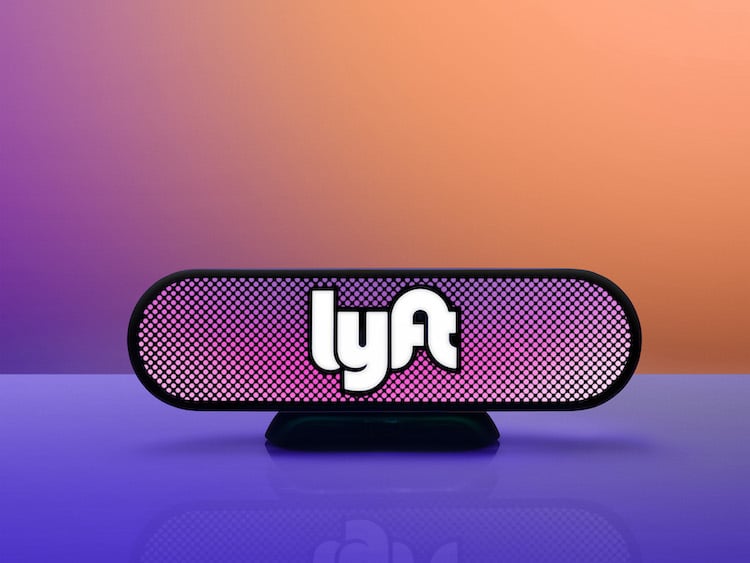 In an effort to make ride-hailing more environmentally friendly, Lyft has launched "Green Mode." This option, which was introduced on February 6 to users in Seattle, allows passengers to request a pickup in an electric or hybrid car. Green Mode is just one of the initiatives that Lyft—which became carbon neutral last year—is promoting in order to diminish their impact on the planet.
The feature is likely to roll out in other cities as part of Lyft's Green Cities Initiative, and the company aims to greatly increase the number of electric vehicles on their platform. The move comes based on user feedback, particularly in the Seattle area, where it was the number one demand in a survey about what new features passengers wanted to see. In order to incentivize drivers to use EVs, Lyft is also offering free charging for electric Chevrolet Bolts rented through its Express Drive program.
"Drivers' biggest costs are fuel and maintenance, so at the outset an EV costs half as much to travel the same distance," Lyft COO Jon McNeill told Forbes. "Cars that are rented through Express drive receive unlimited free charging."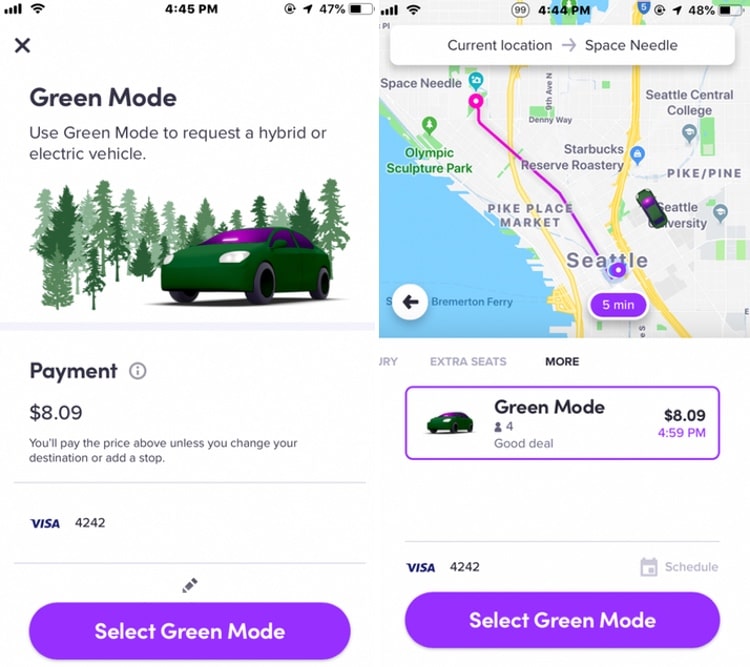 The move comes at a time when there are growing concerns about the increased emissions owed to short rides carried out by providers like Lyft and Uber. California is already looking to put a cap on the problem by instituting a law that will require ride-hailing services to adhere to bigger targets for zero emission vehicles. Expected to go into effect in the 2020s, Lyft is getting ahead of the curve with this new feature.
Following Seattle, Atlanta is the next urban center that will see Green Mode go into effect. As the option won't cost passengers additional money, there's no excuse not to go green when booking your next ride. To put things into perspective, according to the Union of Concerned Scientists, EVs produce less than half the greenhouse gas emissions of comparable gasoline-powered vehicles over their lifetime. With the EPA stating that "greenhouse gases from human activities are the most significant driver of observed climate change since the mid-20th century," there's no excuse not to go green.
Lyft: iOS | Android | Microsoft | Amazon
h/t: [Green Matters]
All images via Lyft.
Related Articles

:

UK is Experimenting with Electric Highways That Wirelessly Charge Cars While Driving

Sleek Carbon-Fiber Electric Bike Is Perfect for the Commuter

Vespa Announces Price of Electric Scooter and Starts Pre-Orders

Volkswagen Brings Back the Beloved Microbus as an Electric Vehicle