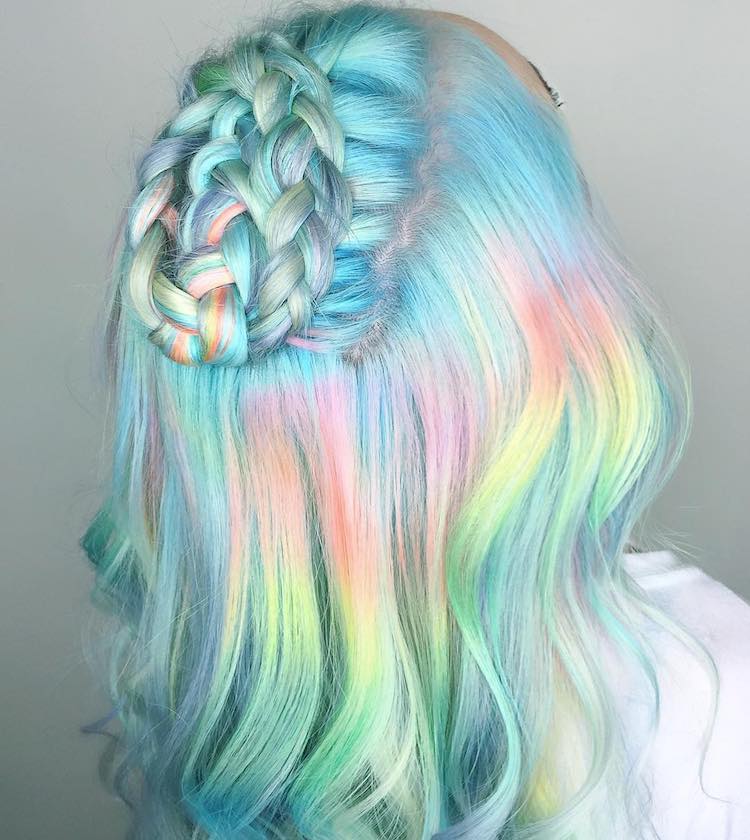 Unconventional hair coloring has nearly transcended its status of "passing trend" into everyday style, especially the beautiful ways in which women (and men!) style their coif. If you've got multicolored locks that resemble cotton candy, hairstylist Shelley Gregory demonstrates gorgeous ways in which you can show off your spectacular hues. Through her popular Instagram, she regularly posts pastel braids that reveal the full spectrum of someone's hair color as it's twisted in intricate combinations. The result makes her clients look like they're characters in a fairy tale.
From full up-dos to hair that's pinned half up, it seems like there's no limit to the creativity of Gregory's pastel braids. She often takes a sculptural approach to her styling and will lay hair across the crown of the head. Alternatively, she'll have large braids that branch off into smaller ones. But no matter the arrangement, they adorn the wearer with a style that goes beyond ordinary pigtails and incorporates color mixing as well as eye-pleasing patterning and textures. There's no doubt that when someone sports one of Gregory's creations, they're making a head-turning fashion statement.
If these pastel braids are giving you serious hair envy, Pinterest can help. They've got a ton of helpful tutorials that will show you how to create similar styles step-by-step.
Hair stylist Shelley Gregory shows that creating the perfect pastel braids are an art.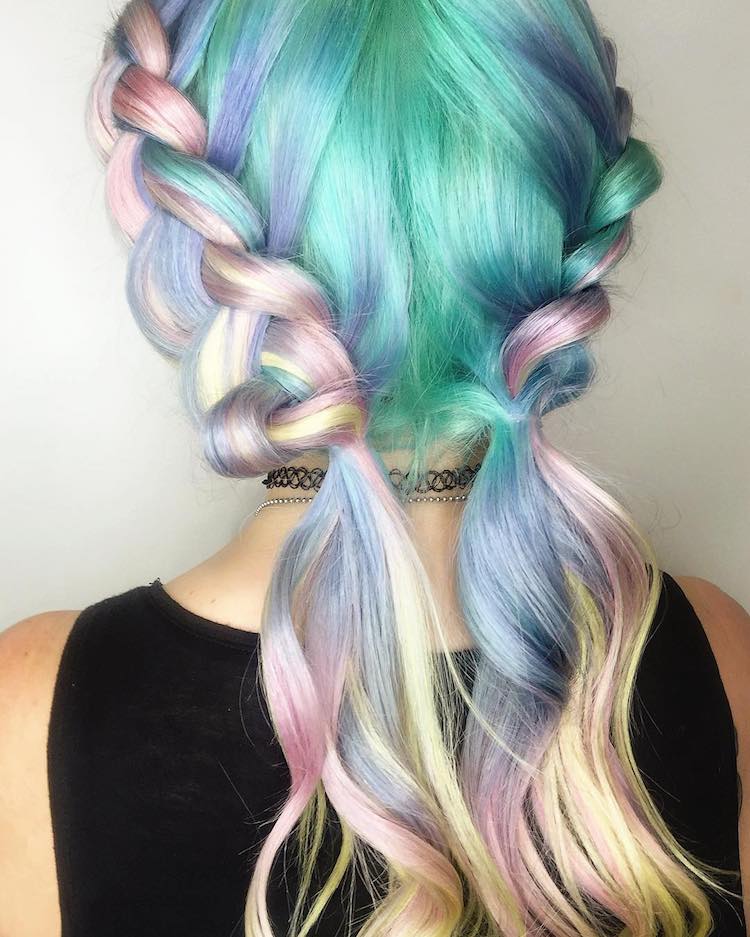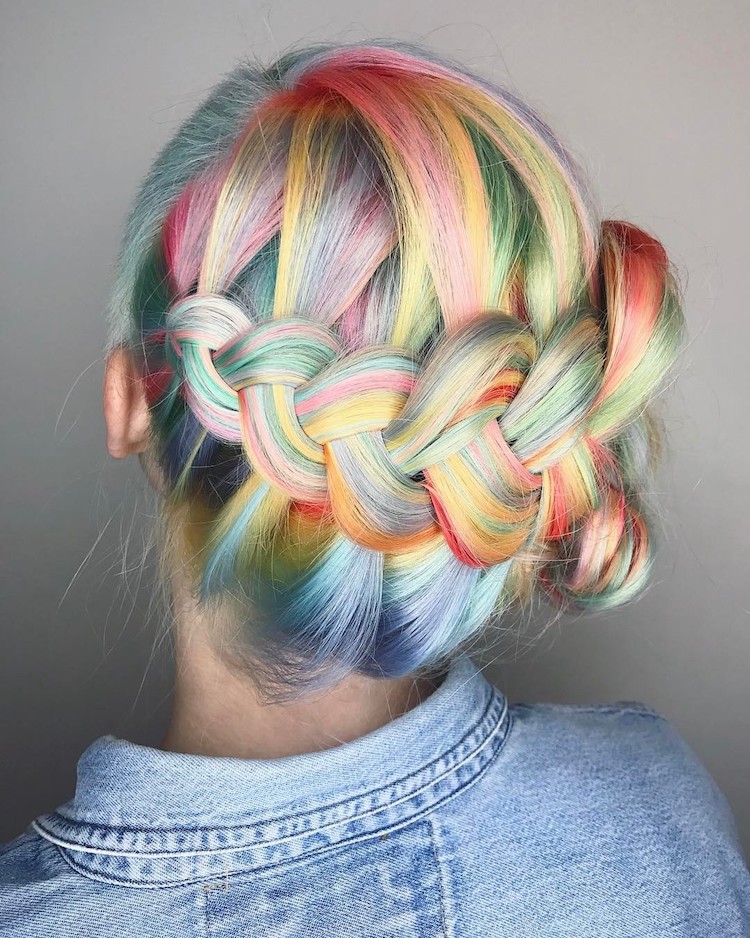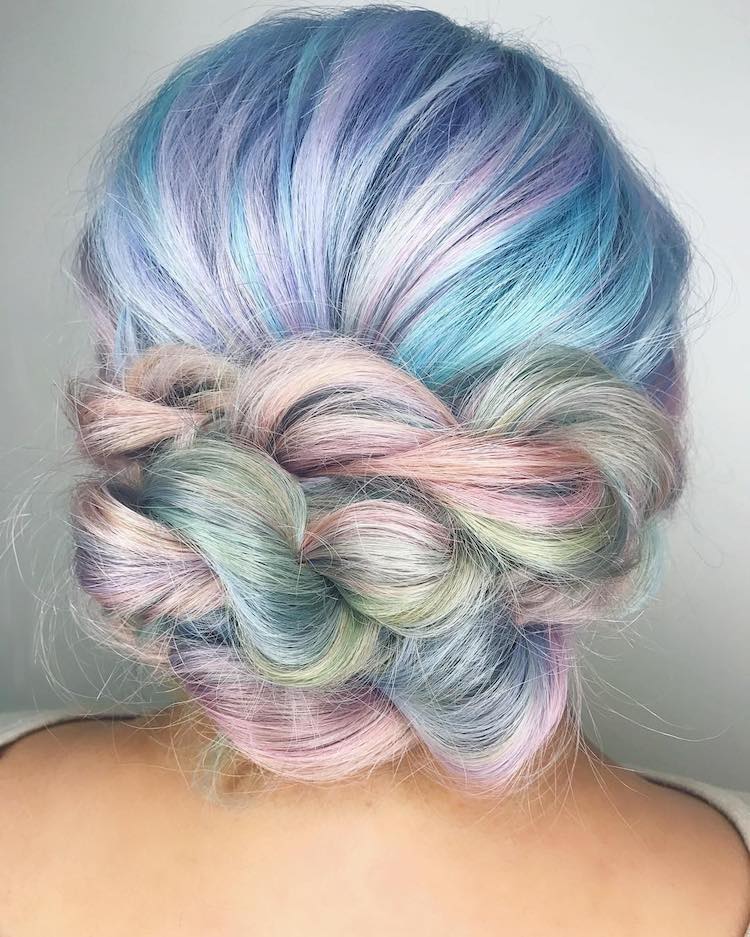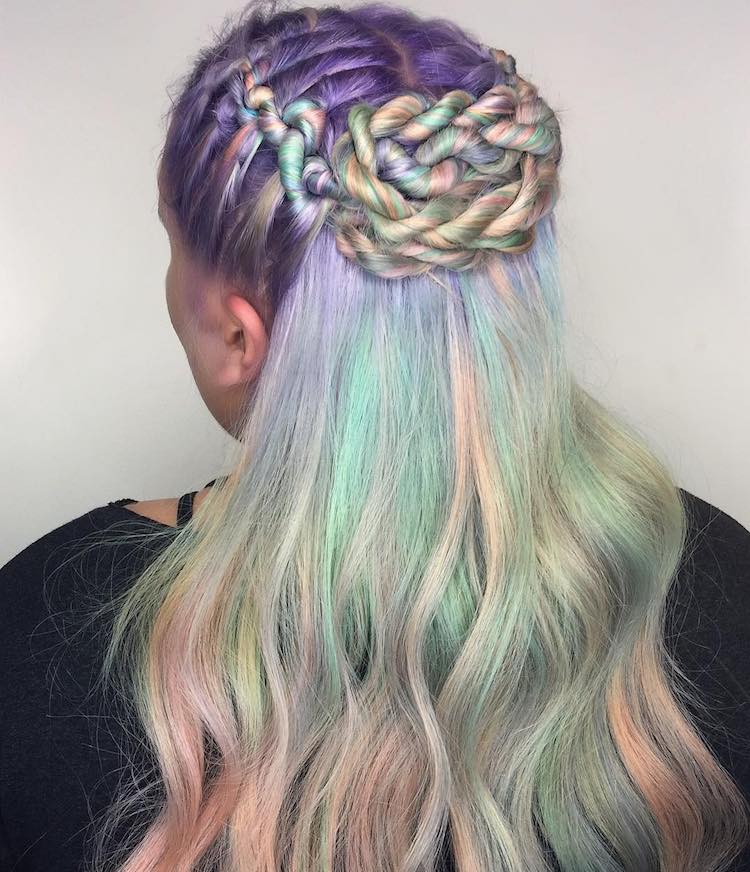 With gorgeous unconventional colors and intricate arrangements, these women look like they're in a fairy tale.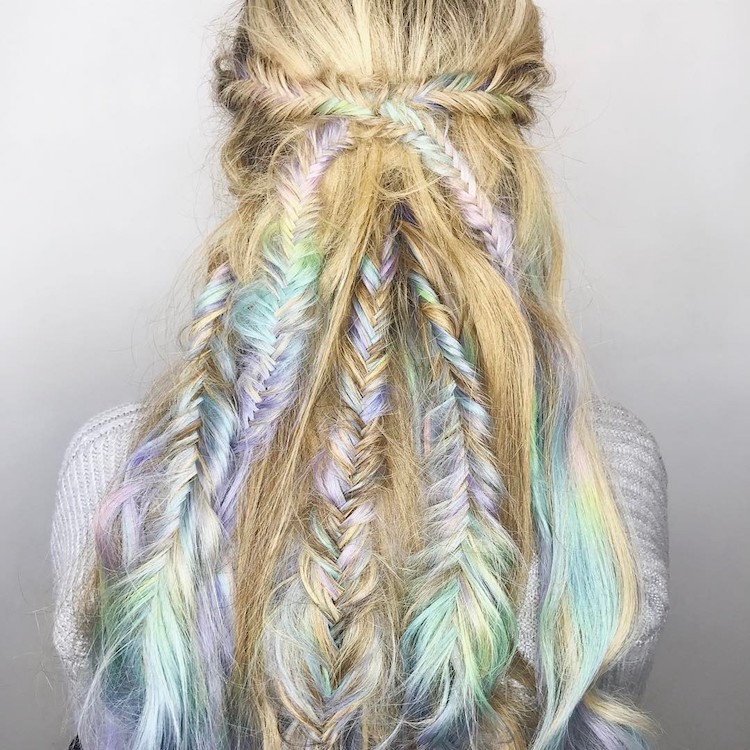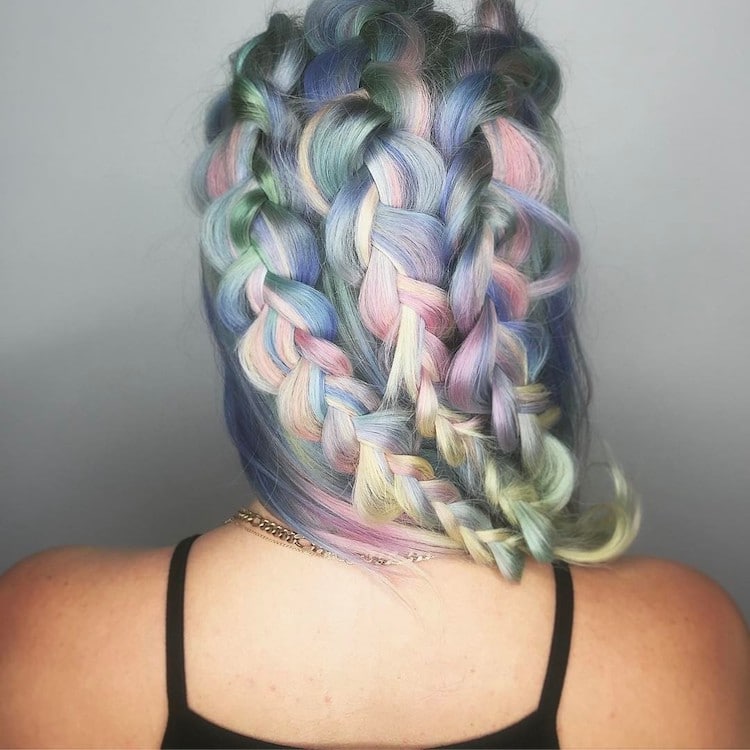 If you're having braid envy, check out Pinterest for some step-by-step tutorials.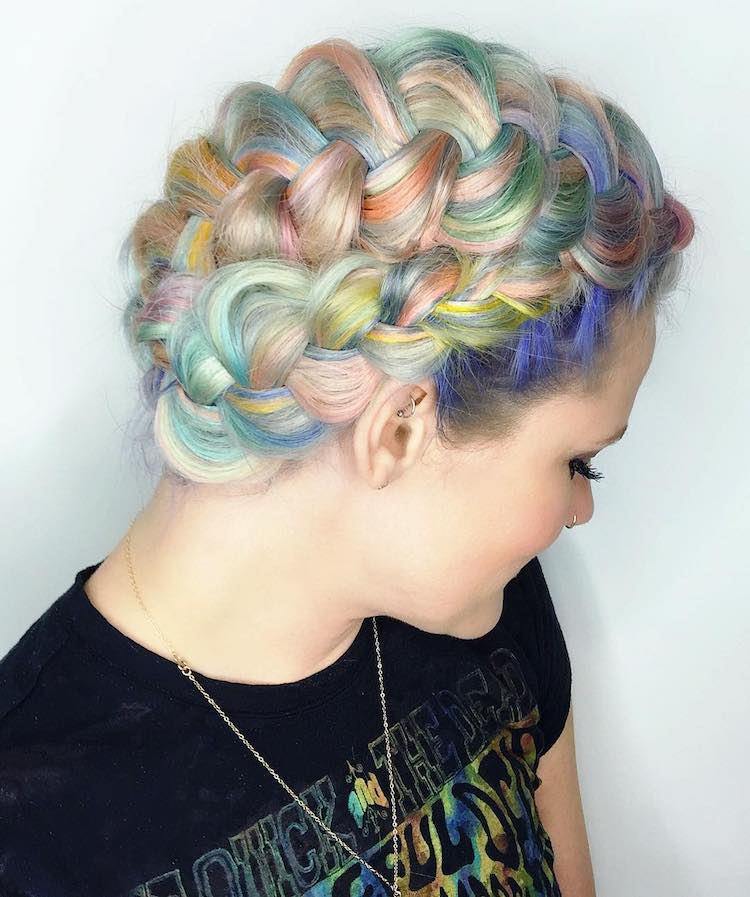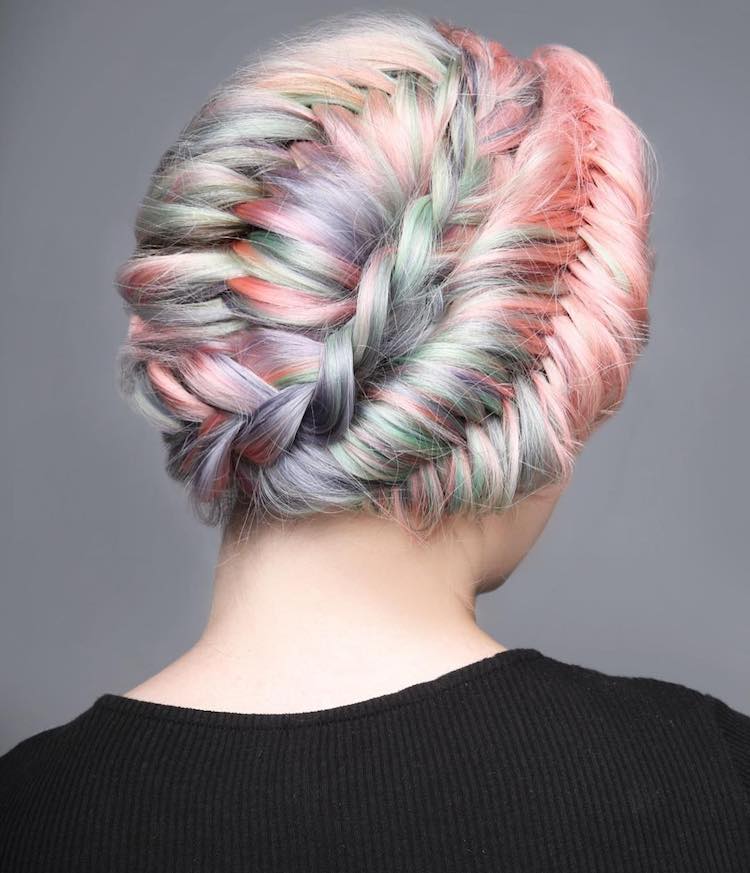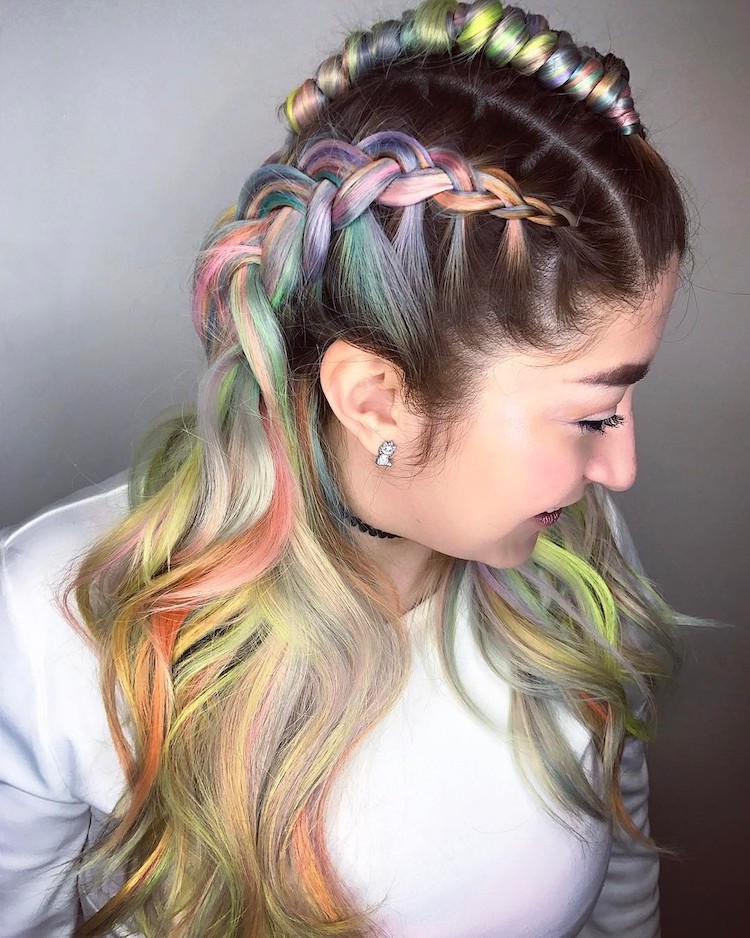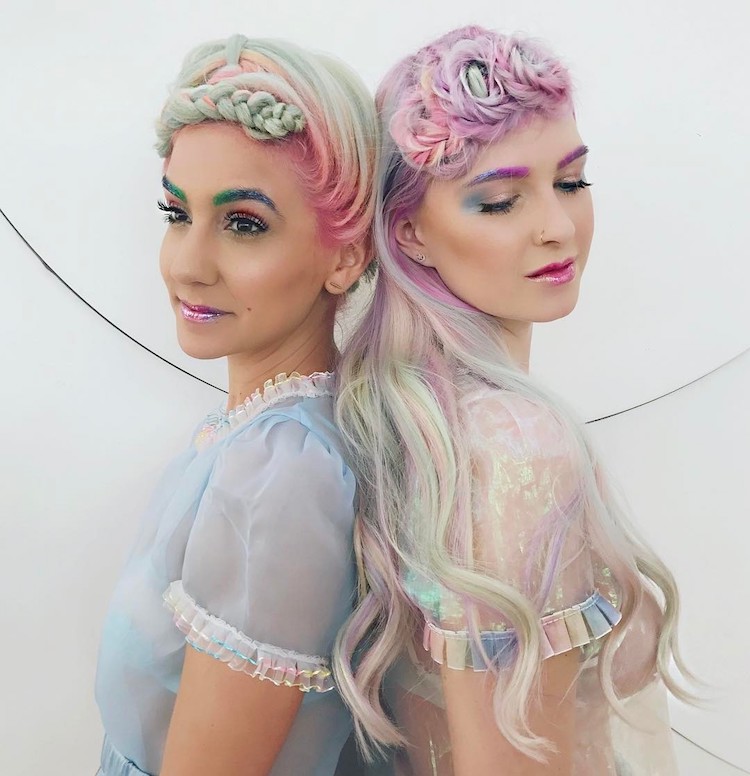 Shelley Gregory: Website | Instagram
h/t: [So Bad So Good]
All images via Shelley Gregory.