Searching for the right home can be an arduous process. But what if finding a cozy abode was as easy as buying something online? It turns out that it is! Independent sellers have listed a variety of prefabricated homes for sale online through Amazon and eBay. Many of them are classified as tiny homes, and their small square footage has many upsides—including a price tag that won't break the bank. The prices range from just under $10K to a little over $150K that will appeal to all different budgets.
There are a remarkable number of pre-assembled tiny homes and DIY kits now available to buy and start building. From cabins to shipping containers, they offer flexible use of space. You can outfit them like a conventional home and live in them full-time or secure yourself a sweet vacation spot. Alternatively, these buildings can be used as office spaces or workshops for your beloved hobbies.
Before you click to buy, make sure you've done your research about the shipping logistics, construction, and building codes. But for now, we've found many prefabricated homes that are available to make your tiny home dreams come true.
Looking for prefabricated homes for sale? Scroll down for 10 that you can buy online.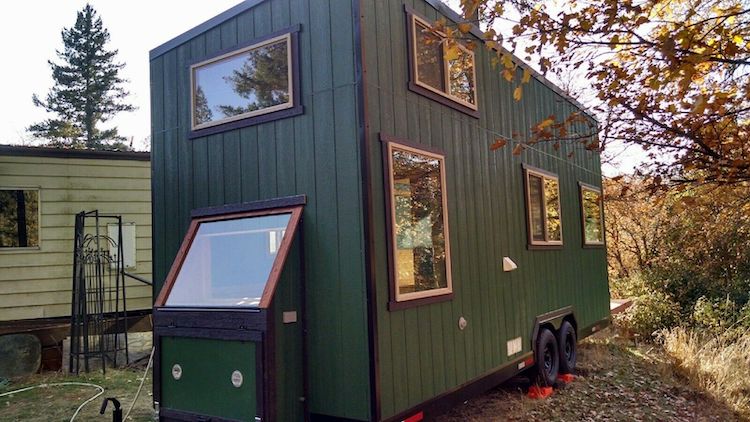 Price: $57,900
This tiny dwelling is a great contender for a vacation home. It has the features of a conventional abode with luxurious twists like an 80-gallon soak tub and fold-down deck with an outdoor shower. Paired with ample light and loft access, it can easily be a comfortable getaway.
320 Square Foot Home with Loft
Price: $55,000
At 320 square feet, this custom-built home is equipped for full-time living and ideal if you're interested in a nomadic lifestyle. Some of its features include a handmade butcher-block countertop in the kitchen, an antique screen door, and an air exchanger mounted to the ceiling that leaves the small space feeling fresh. On the exterior, it has a hook up that can be pulled along on a truck.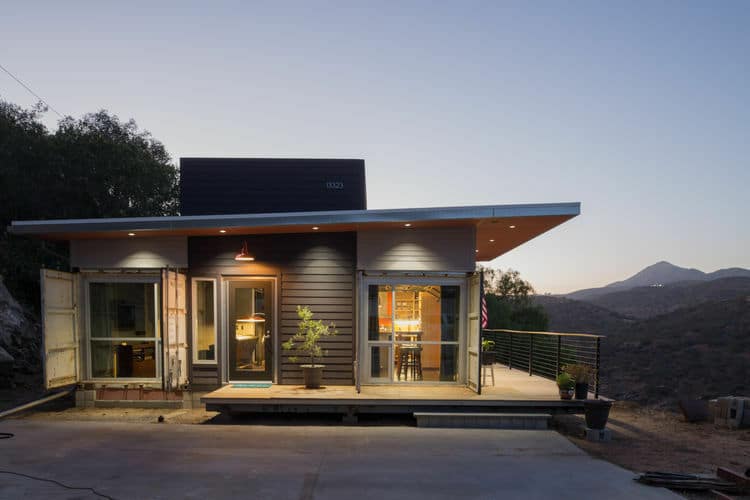 Price: $154,900
Available as a one, two, or three-bedroom prefabricated tiny home, this stylish structure is meant to be customized. You'll work with the company to build it to your specifications—including amenities and upgrades.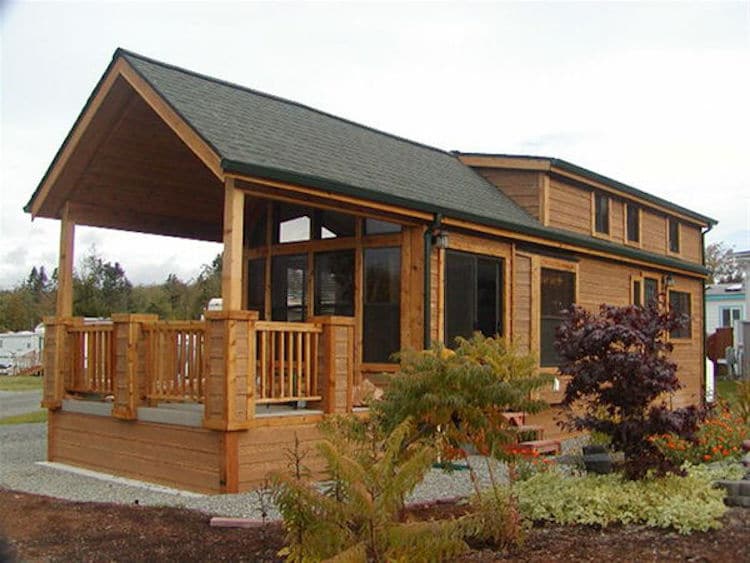 Price: $49,900
Here's another home that is all about tailoring it to your exact needs—as long as they are small. "Our cabins are classified as an RV (with hidden wheels)," the company explains, "therefore no property taxes!" There is, however, a caveat. "In order to keep it in this classification, the square footage cannot exceed 400. It is amazing what we have been able to do with a space that size!"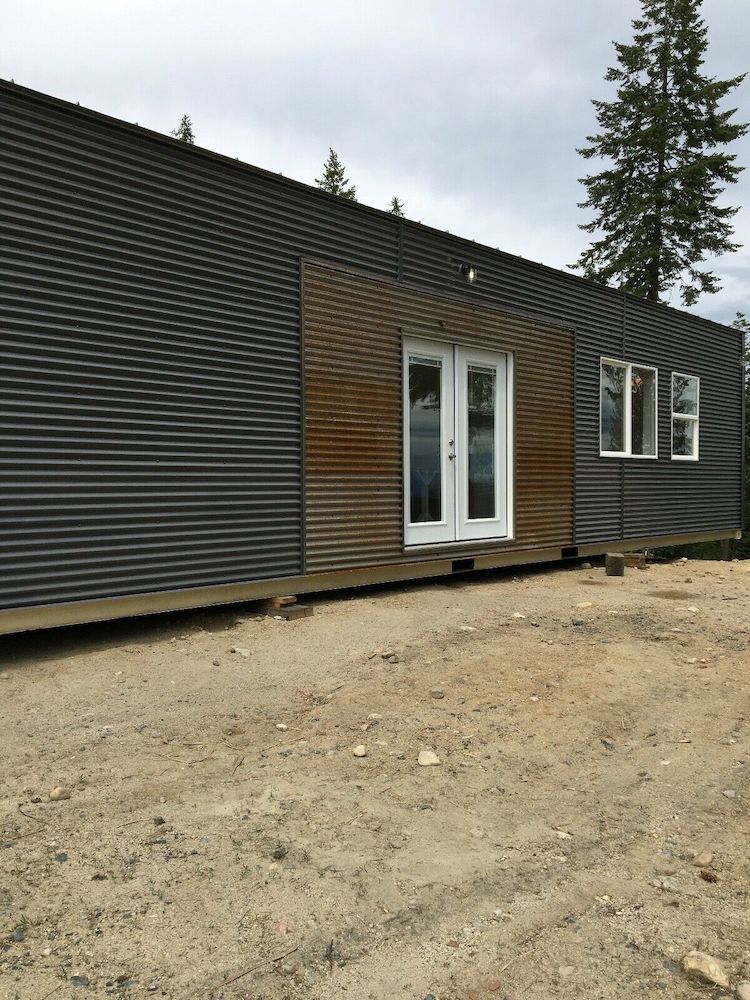 Price: $42,000
Calling it "modern meets classic farm-style," this container home is meant as a place you'll want to stay in for a while—either as a vacation home or your full-time residence. Containing one bedroom and one bathroom, it has ample storage (boasting a closet organizer) along with all appliances, including a combination washer and dryer.
Price: $35,000+
You have a lot of options with Down to Earth Tiny Homes builders. They will design your home for you and even build custom folding and sliding furniture. But if you're looking for a DIY abode, they offer shells for you to use as a starting point. Want to live off the grid? They are specialists with off-the-grid living and will help you come up with an appliance and utility plan.
Price: $49,775
This tiny house on wheels measures 25 feet by 8.5 feet with a loft bedroom that offers ample living space below. It features space for a wall-tv hookup and a full kitchen that will make your binge-watching a comfortable one.
Price: $49,500
For a space with a futuristic feel, look to Saracen's Outdoor Cabana. It features floor-to-ceiling glazing with square footage that can be divided into a bedroom, kitchen, living room, and bathroom. Or, if you're looking for a cool place to work (that's not exactly from home), this is a great option to drop in your backyard.
Price: $8,890
Wouldn't this be a great beach or lake house? The Allwood Sunray cabin kit is made from Nordic wood that has thick walls well suited for all climates—especially cooler ones. It's meant to be assembled yourself and comes with step-by-step instructions that can be completed with a full day's work by two adults.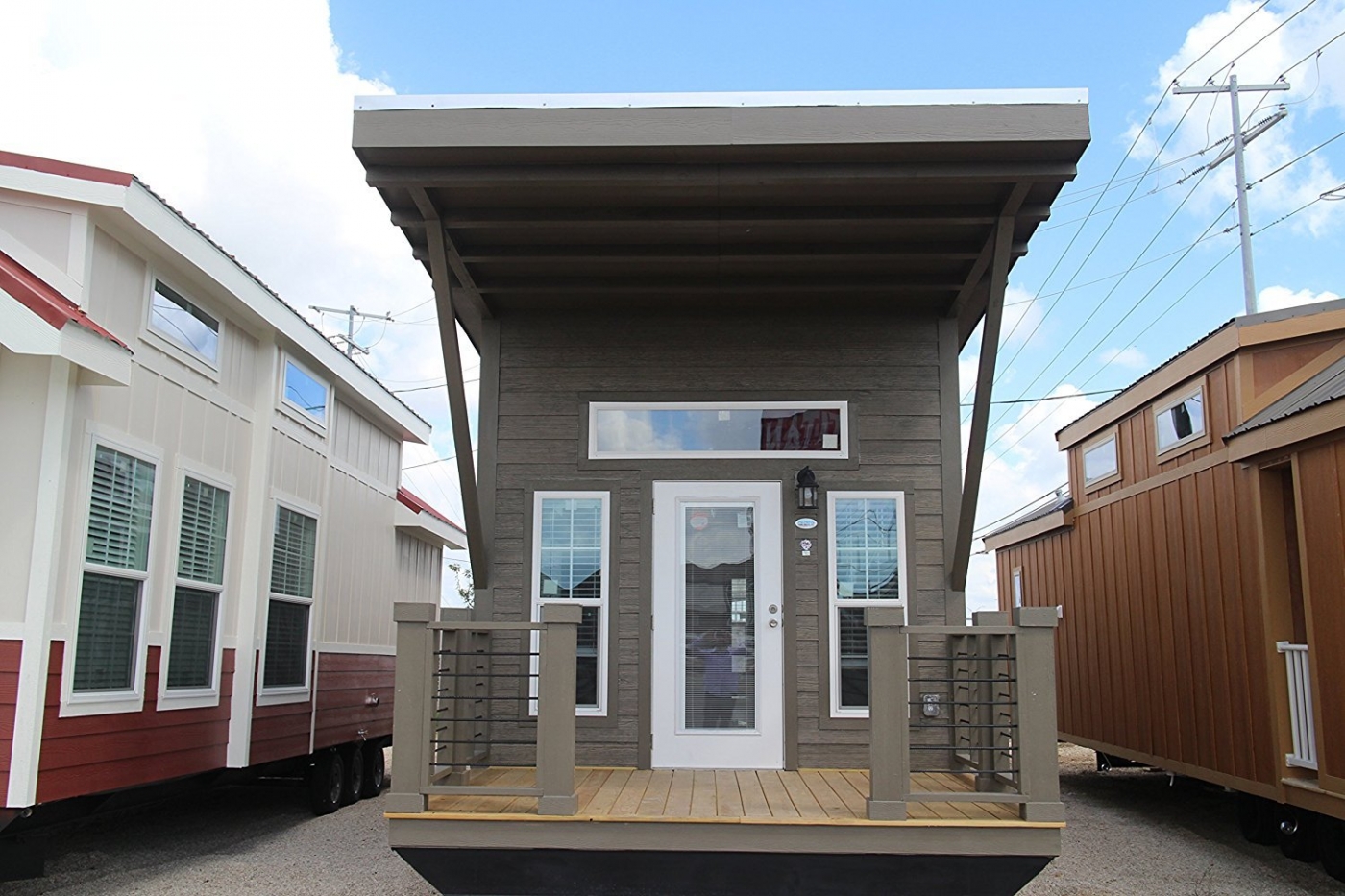 Price: $64,900
Perfect for a weekend getaway, this sloped roof has an open interior concept of one lofted bedroom and one bathroom. Outside, it features a covered porch where you can enjoy a cup of coffee in the morning or glass of wine at night. The manufacturers are currently limited in terms of where they can ship the Cozumel home, so be sure to double-check if they'll be able to deliver it to you.
Related Articles:
Modular Tiny Home Can Easily Be Disassembled to Move Off the Grid With You
Tiny Home Cleverly Conceals a Full-Size Kitchen Beneath the Stairs
100-Square-Foot Tiny Vacation Home Packs a Massively Relaxing Getaway