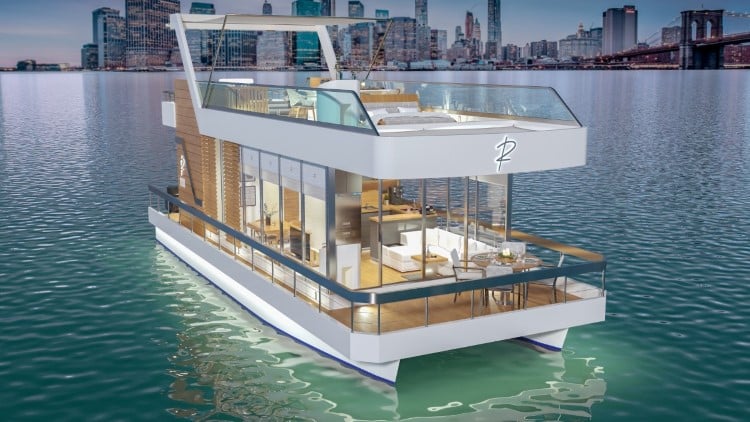 Looking to make life on the water more comfortable, Florida-based Reina Boats has upgraded the traditional houseboat into a luxury vessel made for both cruising and living. To do so, they've taken houseboats out of the 1980s and firmly planted them in the modern age with sustainability and technology at the forefront.
The new line of Reina Boats "houseyachts" has five models and four sizes (26-, 34-, 44- and 60-foot) to select from. The range covers everything from a "floating RV" to a luxurious two-story "floating condo."
"Our goal is to make a comfortable life on the water available to everyone," says Reina Boats co-founder Emin Günal. "We are creating a whole new way of liveaboard cruising and recreational boating with designs that merge luxury and accessibility. We set out to do all this without compromising on quality."
The top-of-the-line is Reina Boats' Live L44 DR, which is the largest of the company's offerings. The 448-square-foot houseyacht has plenty of room to live and play, with two bedrooms and an expansive second-story deck. As with all Reina Boat models, the luxurious yacht incorporates smart home technology and smart glass sliding doors.
With indoor and outdoor dining spaces, a fully functional kitchen, and a bathroom with a split toilet and shower, the boat is truly designed for living in the harbor or out at sea. Powered by Mercury outboard engines, the boats are fuel-efficient, quiet, and operate smoothly in order to leave the marine environment undisturbed. In addition, Reina offers lithium-ion phosphate batteries as an alternative power source, eliminating the need to run a generator in order to further reduce emissions and promote sustainability.
The first Live L44 DR was constructed in Turkey and is already in Miami. Later in October, it will make its public debut at the Fort Lauderdale International Boat Show.
Reina Boats is changing what it means to live on the water.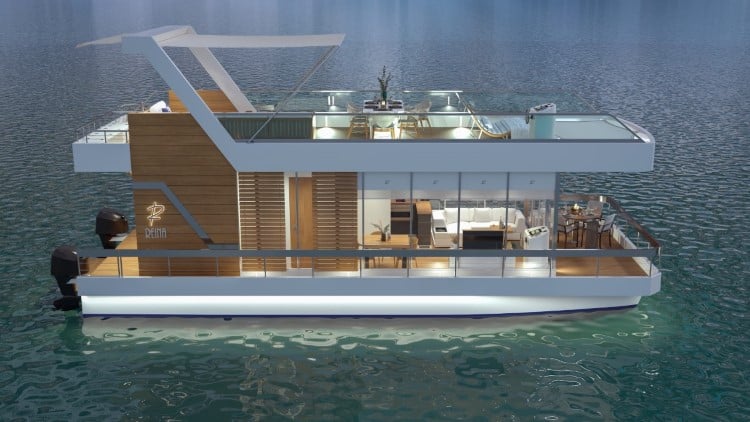 Their modern take on the traditional houseboat focuses on comfort and technology.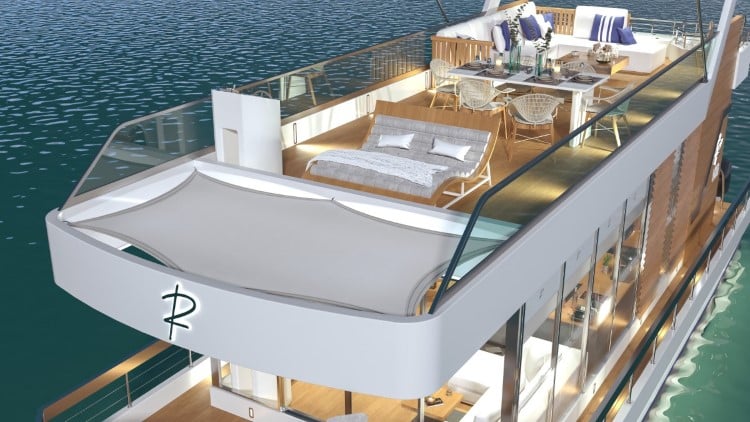 Their largest model has a spacious common area, two bedrooms, and a second-story deck.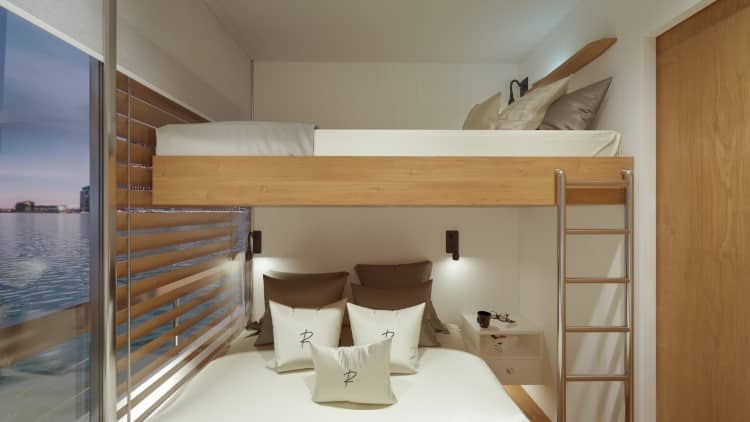 The "houseyacht" will make its debut in late October at the Fort Lauderdale International Boat Show.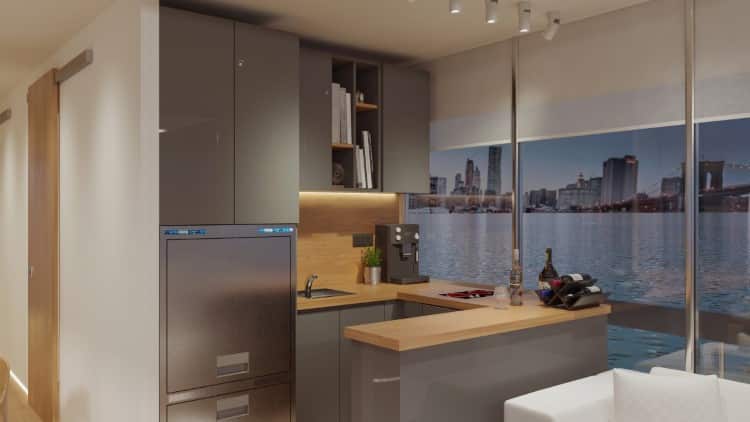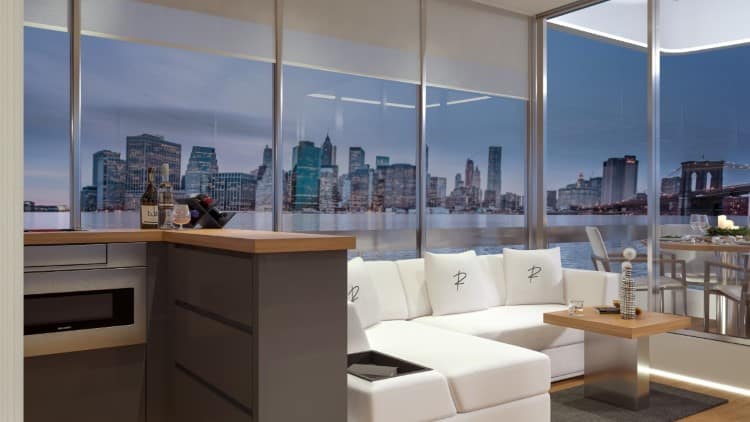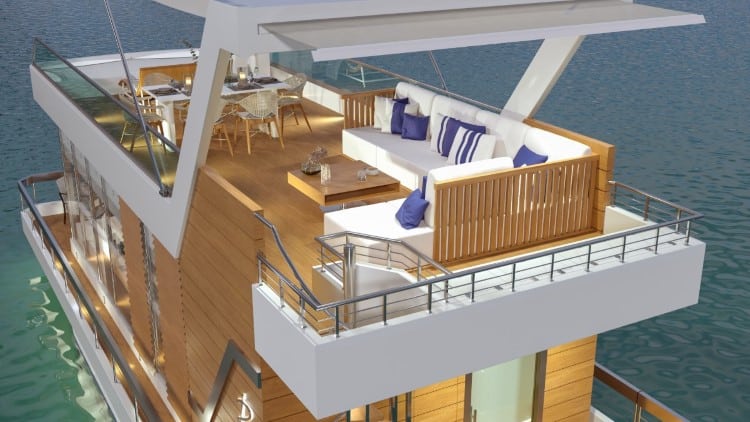 Reina Boats: Website | Facebook | Instagram
My Modern Met granted permission to feature photos by Reina Boats.
Related Articles

:

Cutting-Edge Jet Capsule is a Cozy New Powerboat

Luxury Yacht is the First to Feature a Floating Garage

Beautifully Minimalist Luxury Yacht Made of Stacked Levels of Glass

Solar-Powered Floating House Completely Customizable for Endless Design Possibilities