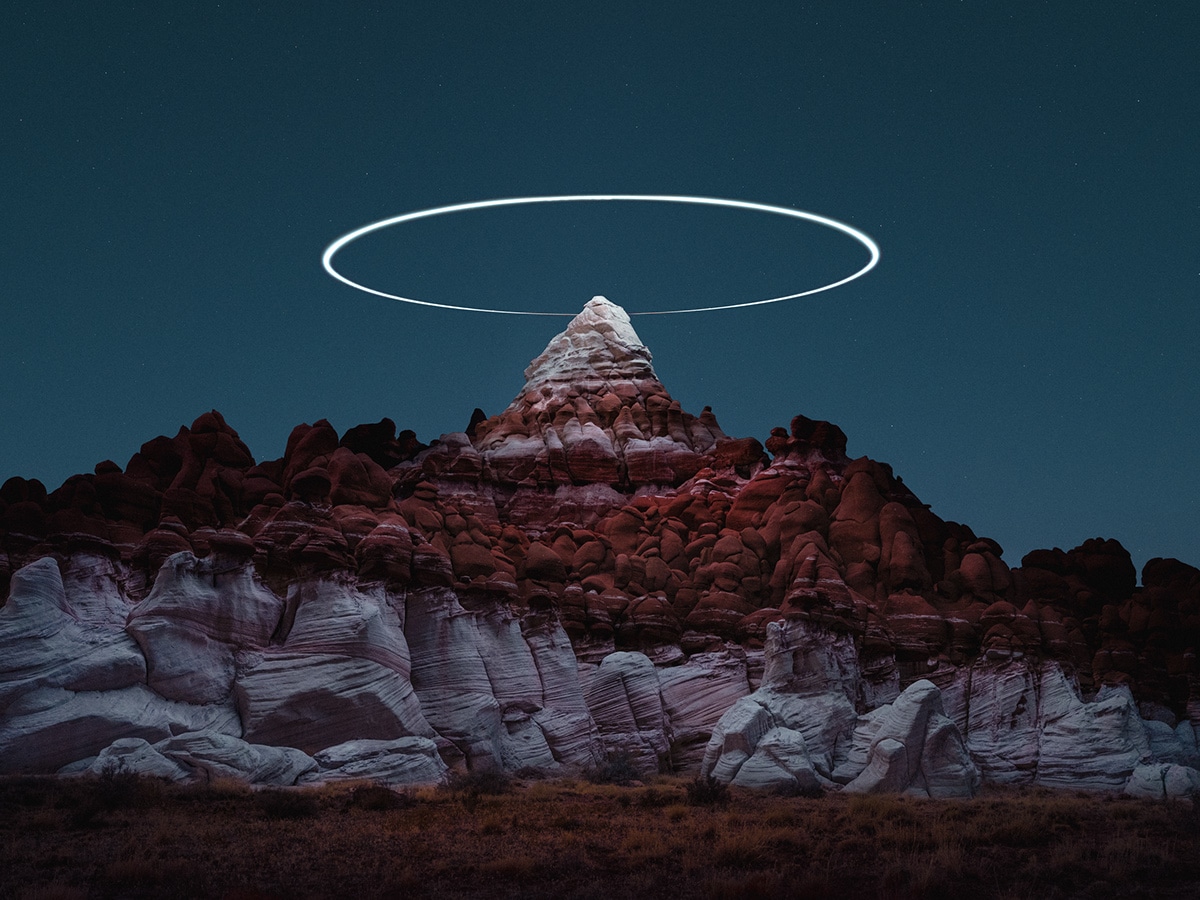 Chicago-based photographer Reuben Wu has been wowing us for years with his innovative landscape photography. By attaching LED lights to a drone, he's able to capture incredible images of the natural world from above. With the lights casting a haunting glow across rock formations, his Lux Noctis series has been incredibly well received. And now, he's taking things up a level by using long exposures to "paint" halos over rock pinnacles.
Wu originally developed the series as a way to break out of conventional landscape photography and the natural light it relies on. "By using a completely artificial and controllable light source I was able to create my own lighting conditions as if the landscape was in a studio," he tells My Modern Met. "The result is an otherworldly depiction which alters our perception of scale and time."
Wu's second installment of Lux Noctis sees rocky crags topped with light halos, taking inspiration from land artists like Andy Goldsworthy, Robert Smithson, and Richard Long. Here, Wu places his fingerprint on the landscape, the unmistakable ring serving as a symbol of his work in shaping how we view the scenery. Not limited to still photography, Wu has also shot short video clips using the same technique, creating an ethereal light show in the sky.
By pushing drone photography into the fine art realm, Wu demonstrates that creative thinking can help photographers break out of the standard aerial landscape photography we're used to. "It's so easy to become numb to conventional depictions of beautiful nature. In casting a new, unfamiliar light, I want people to see that while other planets are fascinating and incredible to us through the eyes of spacecraft and rovers, it is our own planet which has so much grandeur and beauty which is both accessible to us and worthy of preservation and protection."
Reuben Wu has created light halos around rock pinnacles using long exposure drone photography.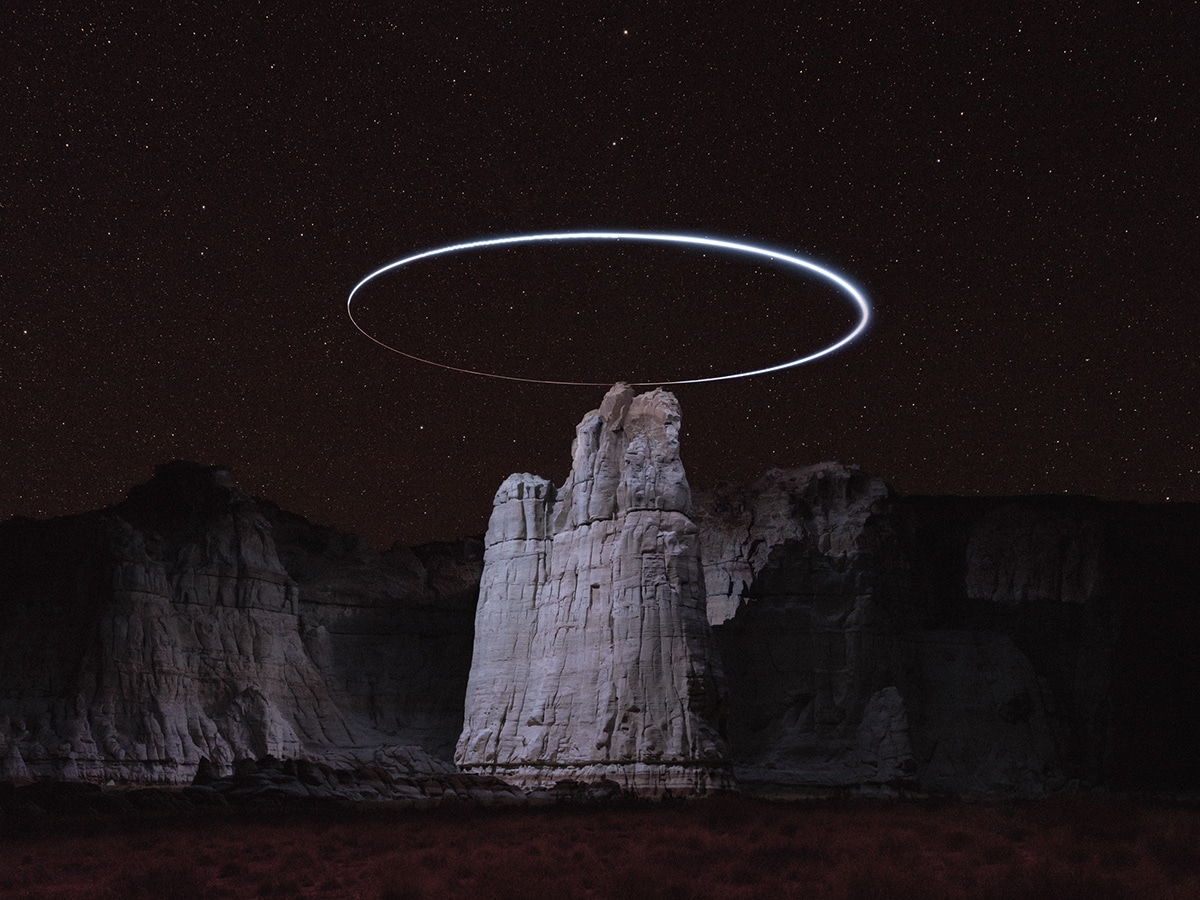 This video clip shows how the halo lights up the night sky.
The second installment of his well-received series Lux Noctis also features his trademark night photography, created by mounting LED lights on a drone.
My Modern Met granted permission to use images by Reuben Wu.
Related Articles

: