In an ideal world, we would stay at home all day with our pets. But sometimes, our jobs and responsibilities mean we have to leave our furry friends home alone. And although cats are pretty self-reliant, they still need companionship to keep them happy and healthy. Without proper stimulation, our feline friends can develop depression, obesity, and other major health problems. The solution? Meet Ebo: the smart robot designed to be your cat's new best friend.
"We are aware of the increasing rate of pet obesity and neglect in the past years, and we wanted to create a solution," say the Ebo engineers. "So, we put our minds together and after working on over 100 iterations and undergoing rigorous rounds of testing, we are proud to finally showcase Ebo to the public." Ebo was introduced to the world on Kickstarter during October 2019, and was fully funded in less than 10 minutes!
Ebo's success is no surprise, as this little bot has an impressive amount of high-tech features. Before playtime, Ebo scans its environment, making sure that there's enough room to maneuver. At just over two inches tall, the playful, rounded robot then moves around the room to encourage your cat to keep moving. It uses sensors to avoid obstacles, and it can even mimic a real, living thing through a dynamic mix of sound, movement, and light. Ebo can also learn from your cat's behavior and develop new movements, so your kitty will never get bored! And when Ebo is low on battery, it simply rolls itself back to its charging station until it's ready to go again.
If you're thinking that you wish you could be around to see your cat play with Ebo, you can! (Well, virtually, you can.) Ebo connects to Wi-Fi and has a custom app that allows cat owners to monitor and record their furry little friend while they play. You can even track your pet's health, control lasers to directly engage with your cat, and capture pictures and video for social sharing.
Know a cat that would love this playful robot? Find out more about Ebo on Kickstarter, where you can also back the project and buy your own.
Do you worry about leaving your cat home alone? Meet Ebo: the smart robot designed to keep your feline friend happy and healthy when you're not there.
It encourages cats to play through dynamic movements, sounds, and lights.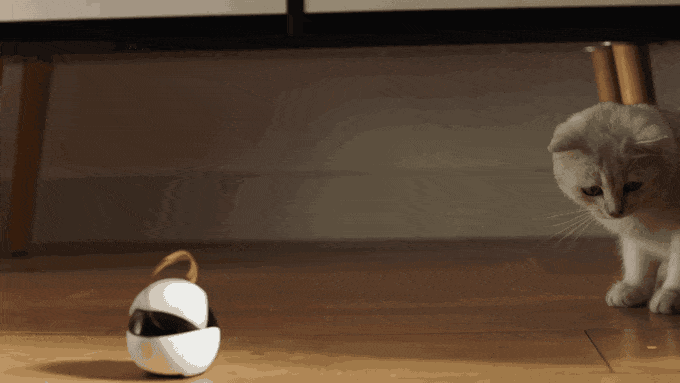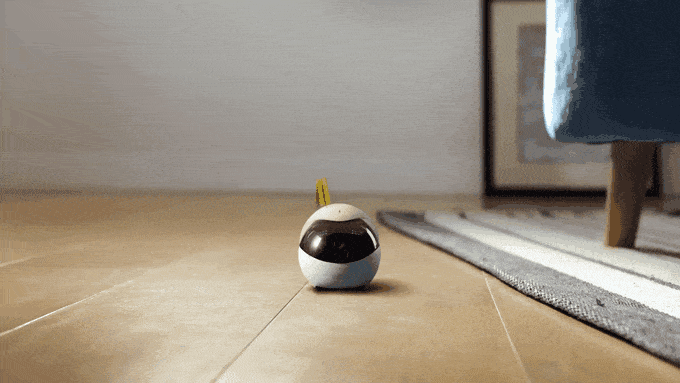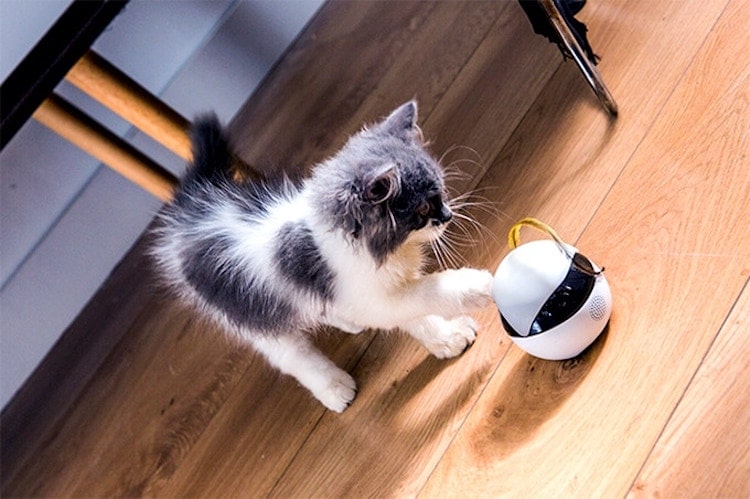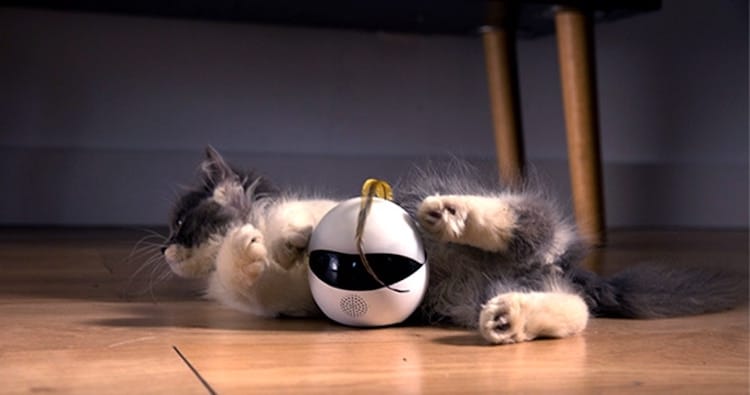 Cat owners can monitor and record their cat while they play via the Ebo app.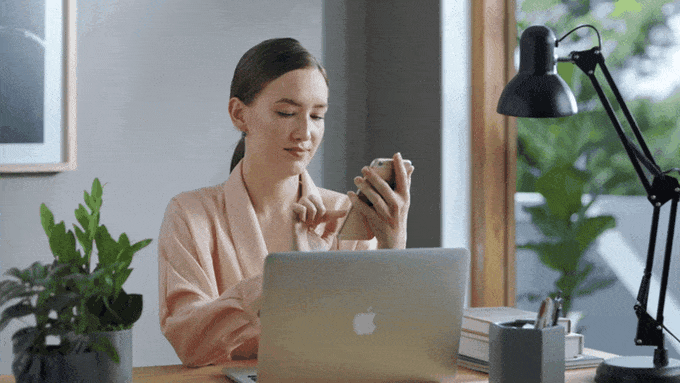 Ebo: Website | Facebook | Instagram | YouTube
h/t: [Mental Floss]
All images via Ebo.
Related Articles:
Clever Smartphone Attachment Keeps Cats' Attention Long Enough for Purrfect Selfies
New Robotic Toy Cat for Seniors Provides a Comforting Furry Friend
Quirky Cat Toys Turn Your Favorite Feline Into Fabulous Characters
Fun Tetris-Like Furniture Pieces Let You Build Your Own Cat Tower