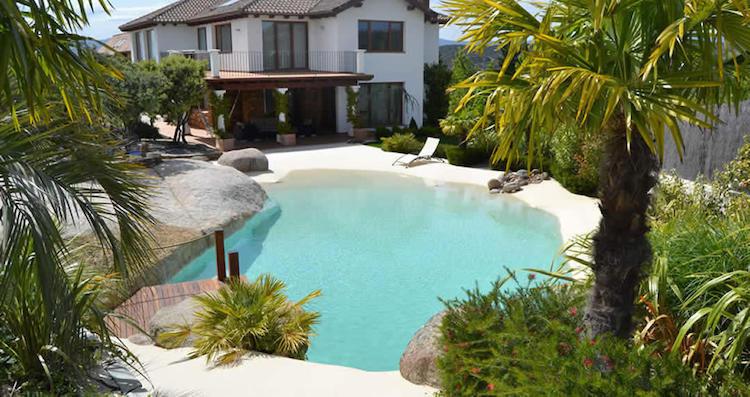 Wish you could bring the beauty of the beach to your own backyard? Now you can! Thanks to the Spanish company Piscinas de Arena NaturSand, your already existing pool can be transformed into a sandy oasis just beyond the walls of your home. With the white sands and clear blue water, you'll feel like you're seaside—even if you're landlocked.
Any beachgoer knows that sand can get everywhere if you're not careful. To ensure that your shore stays in place, Piscinas has developed a special concrete that is mixed with sand. (They call it compacted sand.). This makes it look like the beach while having the structure and strength needed for a pool.
Although the scene looks au natural, Piscinas de Arena NaturSand has other perks associated with an ordinary pool. One big advantage: the sand doesn't get hot. It can also be cleaned and maintained like a conventional pool, and you don't need a ladder or steps to enter. "The entrance of the sand pools is made from level zero, on a soft ramp, as if it were the entrance to a beach," the company writes. "In this way, it is ideal for everyone's enjoyment."
It doesn't take long to install the faux sand pool. In some cases, with weather permitting, the installation can be completed in a month.
Piscinas de Arena NaturSand will transform your conventional pool into a sandy oasis in your backyard.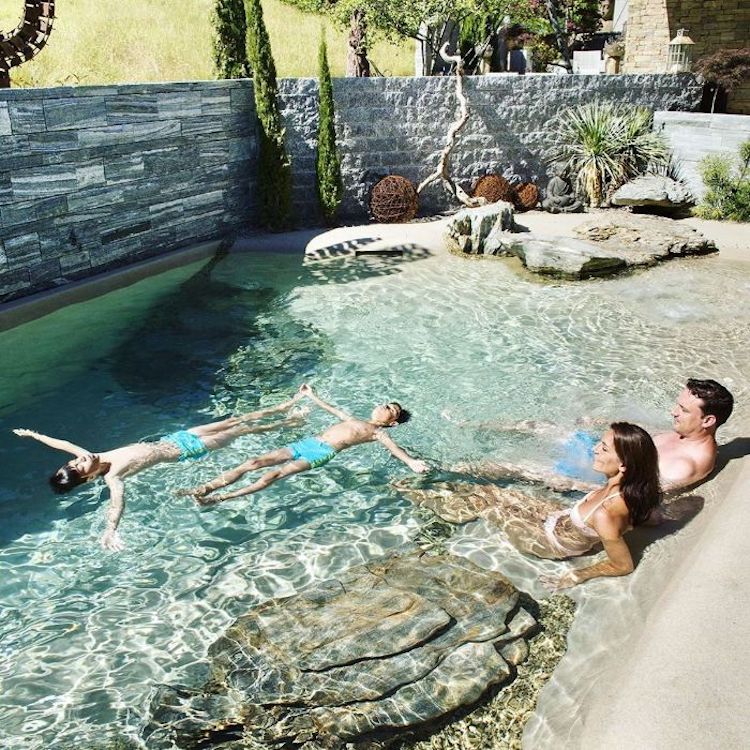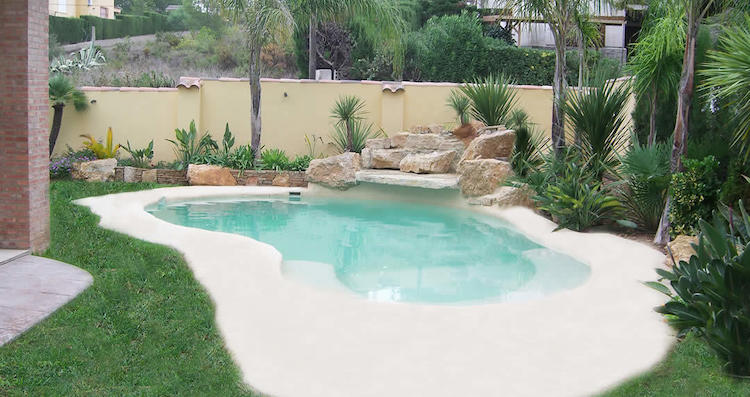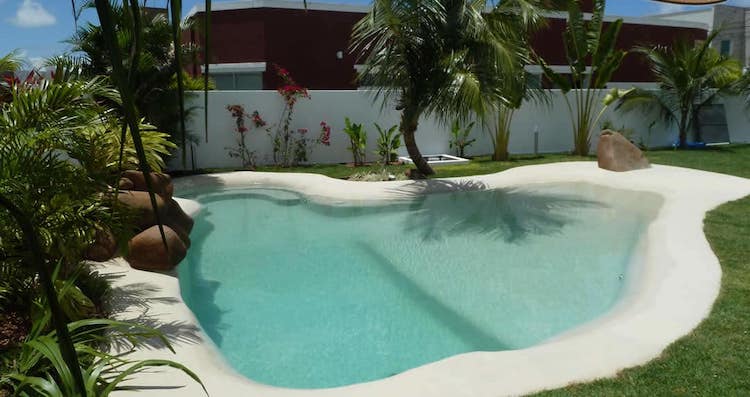 Using a combination of sand and concrete, the designs look like the beach but they can be maintained like a conventional pool.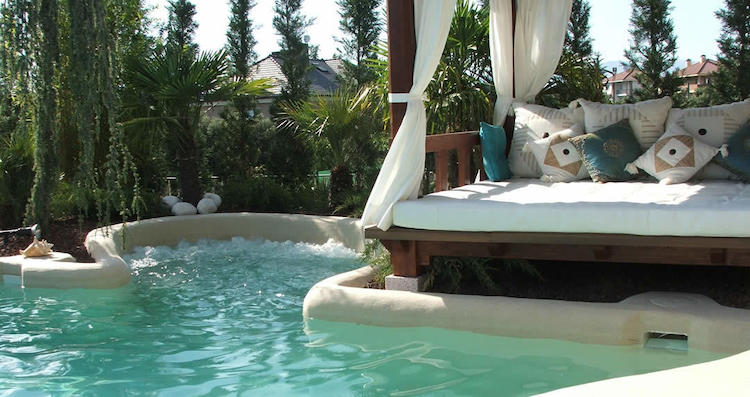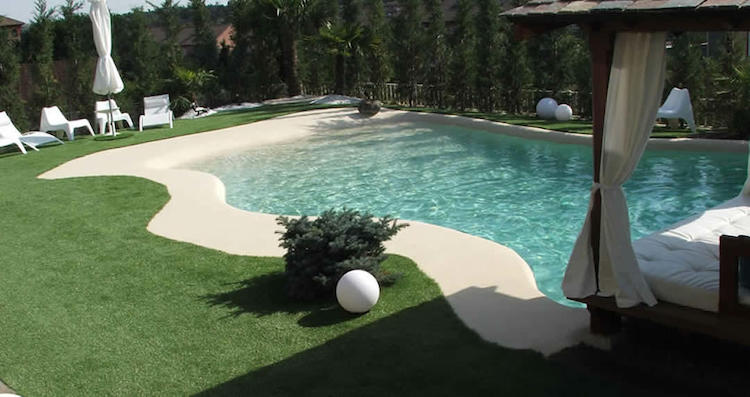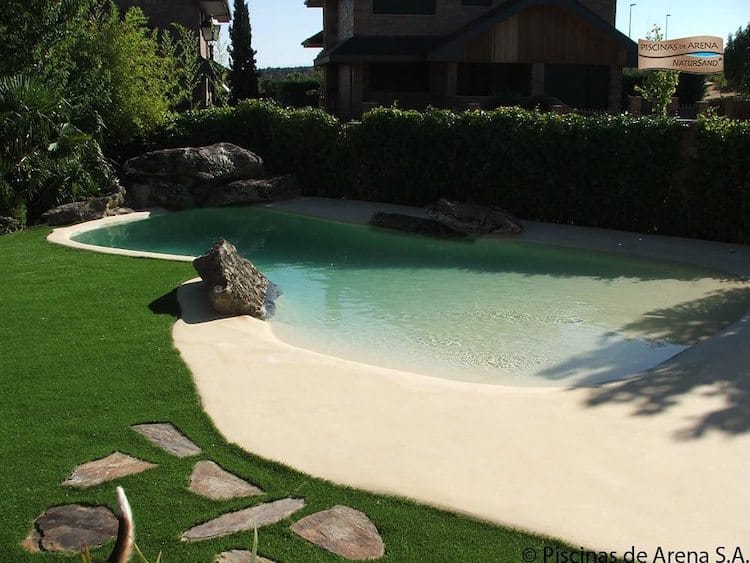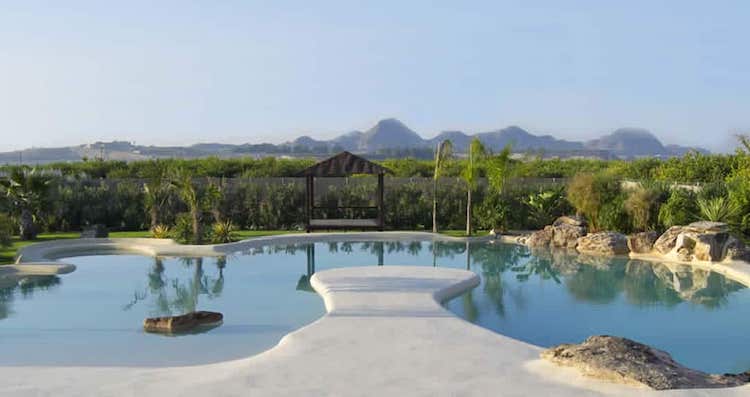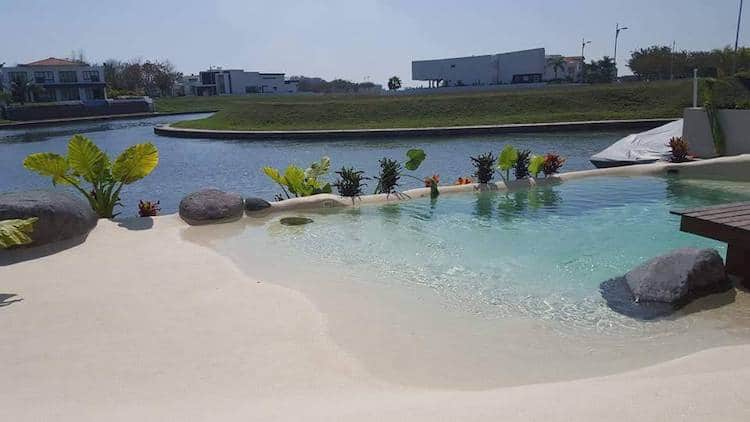 Piscinas de Arena NaturSand: Website | Facebook | Instagram
All images via Piscinas de Arena NaturSand.
Related Articles:
World's Largest Wave Pool Creates 5 Different Waves for Surfers of All Levels
Huggable Sloth Pool Float Lets You Lazily Float on Water This Summer
Amazing Galaxy Painting in a Swimming Pool Lets You Take a Dive That's Out of This World