Ever wish you could be an astronaut? LEGO will make you feel like you're about to enter outer space with its model of NASA's Apollo Saturn V rocket kit. This amazing vessel was used in the Apollo program during the 1960s and 1970s; it took humans to the moon and also launched the Skylab space station. Now, it can be immortalized in your home once you assemble the 39-inch tall toy that's designed at 1:110 scale.
Like other LEGO sets, the Apollo Saturn V kit features details that were on the original ship. In addition to realistic surface decorations, the kit includes three removable rocket stages the vessel would use in taking off. And because it was involved in moon missions, there's a lunar lander and lunar orbiter included, too. Pose them with the three Minifigures and you can role-play many history-making moments.
LEGO has made it easy to showcase your completed handiwork with three stands to horizontally display the rocket. But as we've seen elsewhere online, there are even more epic ways to exhibit the model—you can set it upright and incorporate "smoke" to make it look as though the Saturn V is in the midst of takeoff. Buy the set on Amazon and scroll down to see some epic DIY ideas.
Pretend you're an astronaut when you build the Apollo Saturn V LEGO set.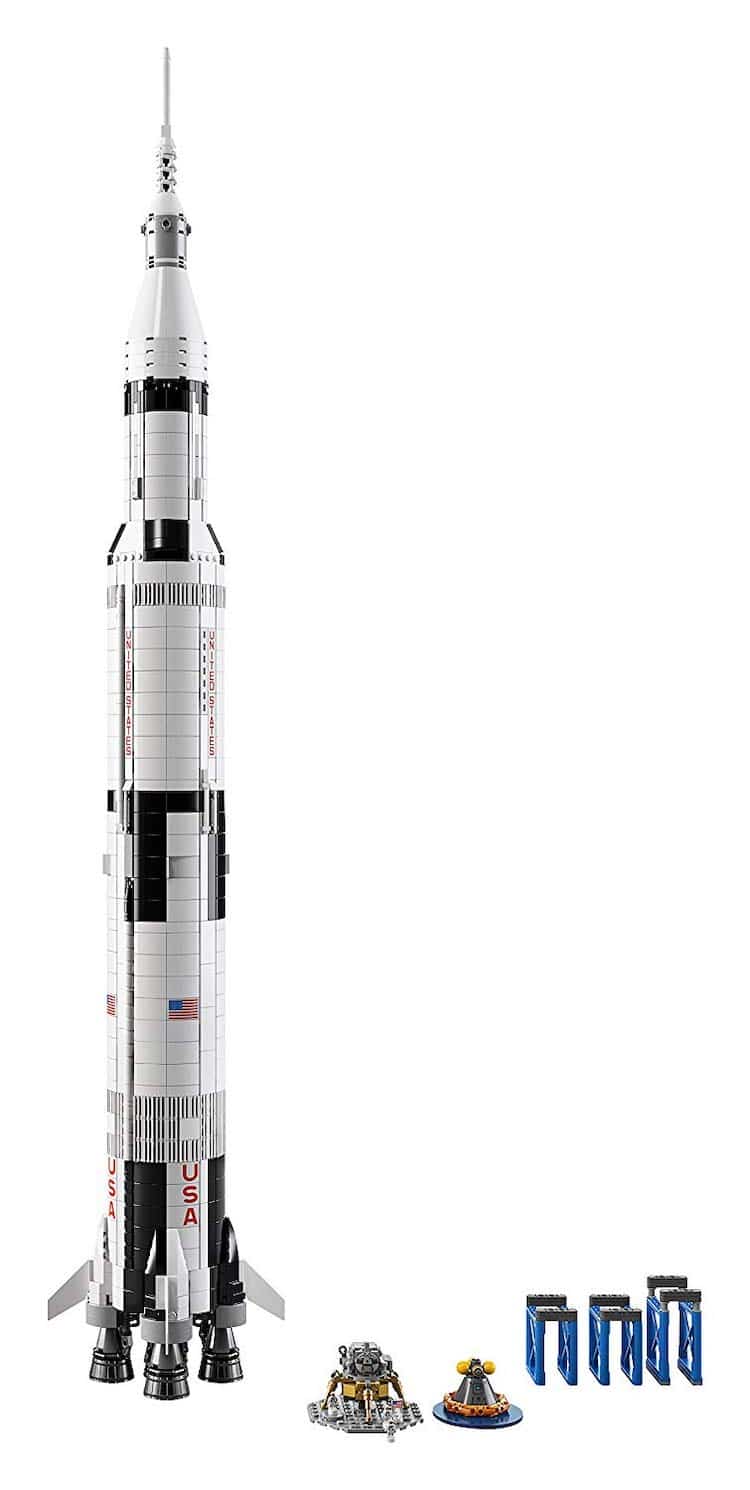 Designed at 1:110 scale, the ship includes three removable rocket stages as well as the lunar lander and orbiter.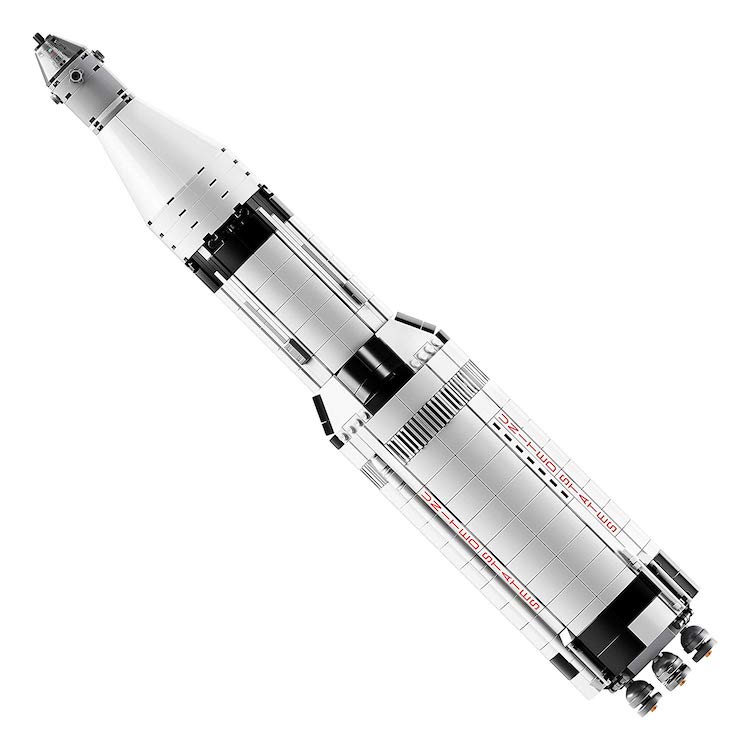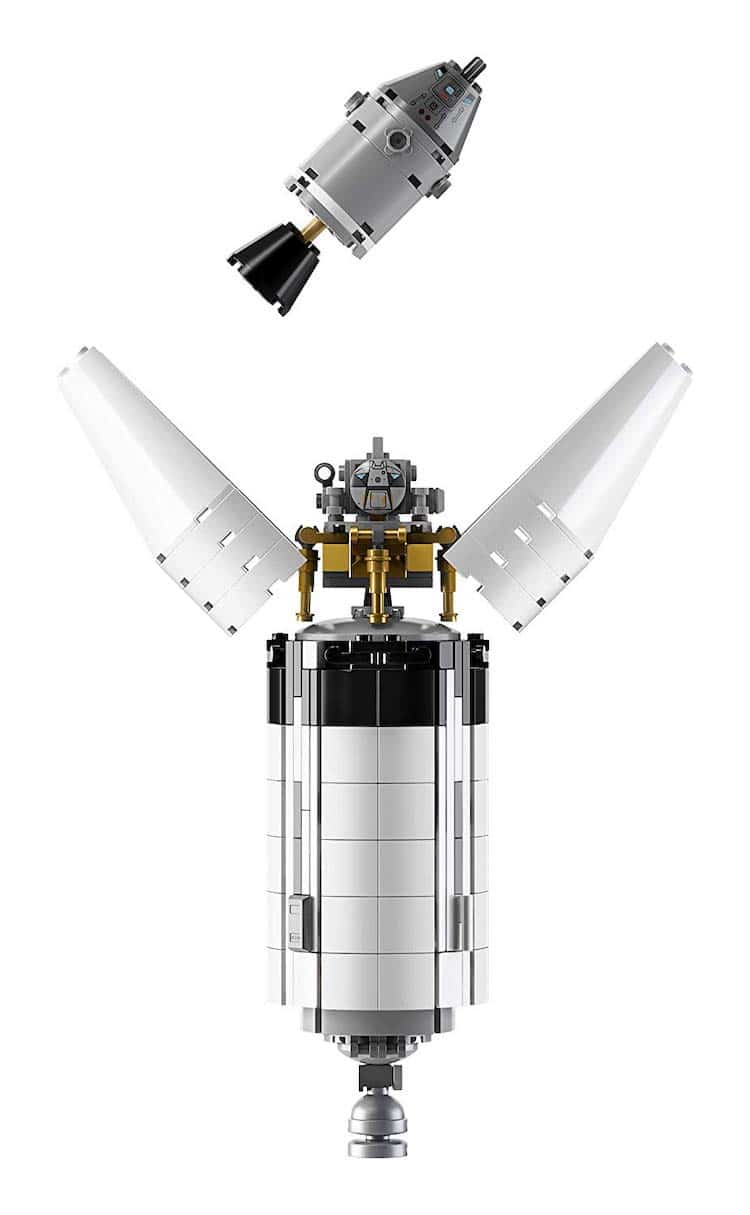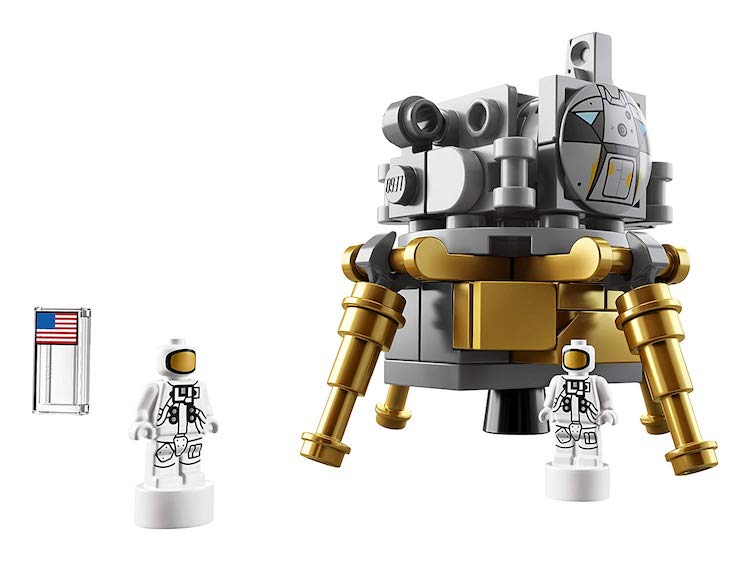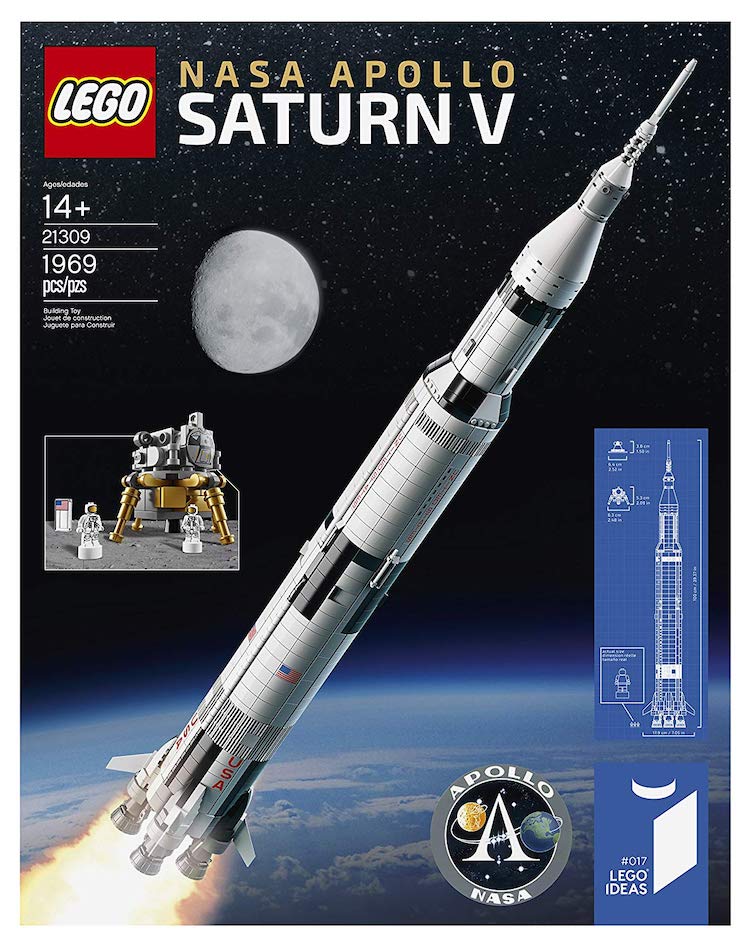 The kit comes with a way to display the ship horizontally, but DIY enthusiasts have created their own epic exhibits.
This one, by Asa Miller, includes color-changing LED clouds. (Here's how he built it.)
Legos and LEDs, what could be better! @avoiceandname and I made our Saturn V kit blast off! https://t.co/rzr5uRXySR pic.twitter.com/GGS6BF4Rnj

— Asa Miller (@realasa) January 8, 2018
Simon Robert shares how he turned the LEGO set into a lamp via his Instructables page.
All images via Amazon unless otherwise noted.
Related Articles:
LEGO Debuts 4,784-Piece 'Star Wars' Set Reimagining the Empire's Iconic Destroyer Ship
LEGO Launches NASA Apollo 11 Lunar Lander Kit for 50th Anniversary of Moon Landing
You Can Now Donate Your Old LEGO Bricks to Children's Charities