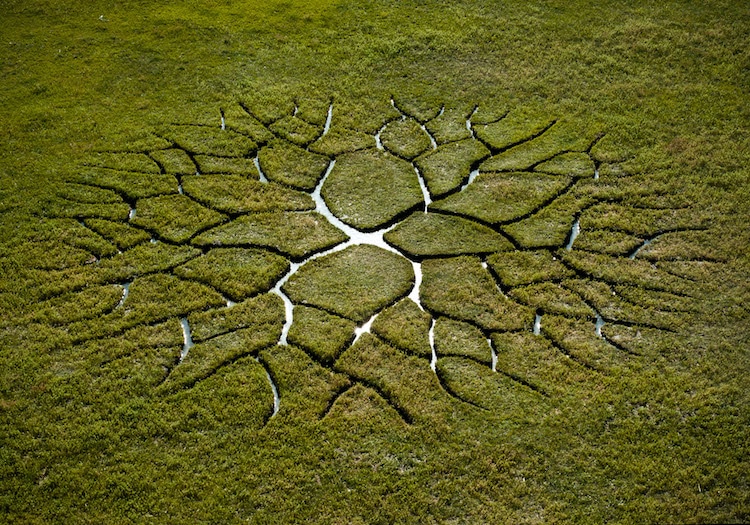 Great land art reimagines the world in ways we never expected. From Andy Goldsworthy's complex leaf arrangements to Robert Smithson's iconic Spiral Jetty, earthworks art is a mesmerizing facet of the creative world. Carrying on this great tradition is Krisztián Balogh. His 2012 site-specific installation called World Tree embeds a branch-like motif into the soft grass. The appearance is both striking yet subtle—Balogh's handiwork looks like it could naturally occur, but its precision has to be the work of human intervention.
The sprawling networks are small connected pathways dug into the ground and filled with water. Measuring about 32 feet wide, World Tree is located in an otherwise desolate field. This adds to the eerie, surreal quality of Balogh's work. From a certain angle, the reflection from the liquid illuminates the design. As a result, it looks like an alien form has suddenly appeared—as if the earth has taken on a life of its own.
In 2012, artist Krisztián Balogh created land art called World Tree. The striking site-specific installation featured a series of small interconnected streams.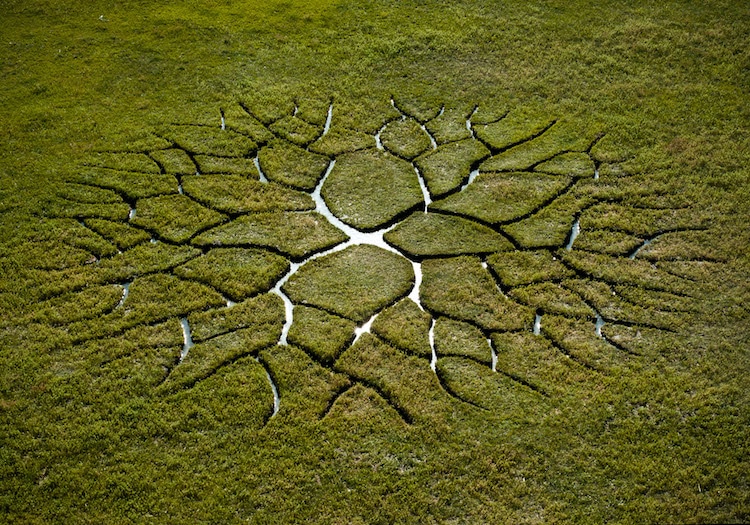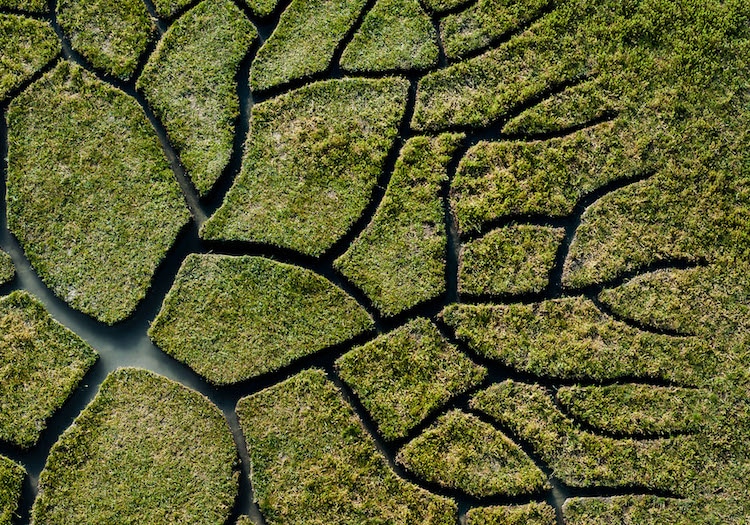 From the right angle, the piece glows and brings the desolate field to life.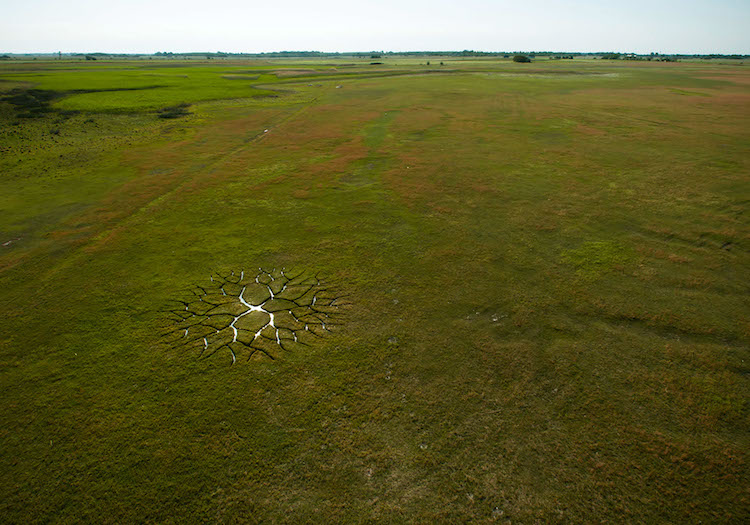 Krisztián Balogh: Behance
h/t: [Colossal]
All images via Krisztián Balogh.
Related Articles:
21 Unforgettable Examples of Land Art
Stunning Circular Land Art Made of Rocks and Leaves
Storybook-Style Land Art Scattered Across a Forest in Italy
Mirrored House Camouflages into the Mountainous Californian Desert