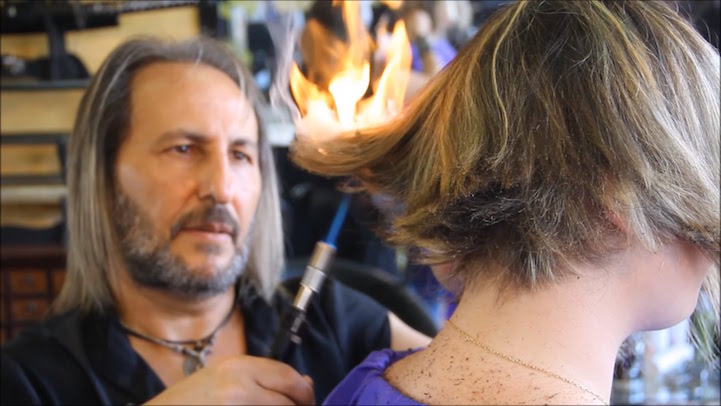 Hairdresser Alberto Olmedo believes that all haircuts should be perfectly symmetrical and he's willing to use some unusual tools to get the job done. When clients walk into his shop, they may see what Olmedo calls "medieval" instruments—sharp samurai swords, blowtorches, some razor-sharp talons, and the occasional pair of scissors (which he uses in impressively rapid movements). "Hairdressers usually cut one side and then the other. And they are always a bit different from the other, even if it's only a little bit," explains Olmedo. "The only way to do it in an exact mathematical way is to cut both sides simultaneously… Sometimes you have to use a bit of your imagination to achieve positive results."
One thing's for sure: Olmedo's clients will have an interesting story to tell when people ask them about their new hairstyle.
Alberto Olmedo: Website | Facebook
via [Laughing Squid]
All images via AJ+.