For the first time in nearly 10 years, Apple has announced a new major product—the Apple Vision Pro. More than an ordinary augmented reality headset, Apple is calling the Vision Pro a "spatial computer." The product was dropped during Apple's annual Worldwide Developers Conference keynote speech and came with some impressive demonstrations.
Vision Pro runs on its own operating system, visionOS, and comes with two displays that have a combined 23 million pixels. This makes the headset more than capable of true 4K resolution. Thanks to these displays and a custom Spatial Audio system, Vision Pro can transform any space into a personal movie theater. Of course, all this technology comes with a hefty price tag. The headset, which will go on sale in the United States early next year, starts at $3,499.
Those who can afford such luxury will have the ability to access Vision Pro's three-dimensional interface and have unlimited real estate to be productive. Apps and browsers will appear next to each other within a given space, opening up new opportunities for multitasking. Aside from watching movies and television in a whole new way, users will also have access to over 100 Apple Arcade games that can be played on a screen as large as they want.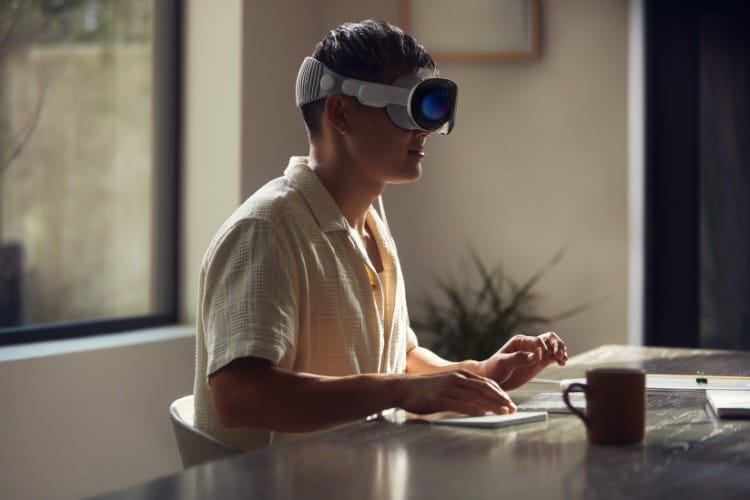 A special Environments feature lets users immerse themselves in beautiful landscapes beyond the confines of their physical space. With the simple turn of a dial, users can also control how connected they are to their physical environment. Loved ones can also be more connected through FaceTime, as they are reflected as a Persona during calls. Created using Apple's most advanced machine learning techniques, it reflects face and hand movements in real-time.
While the initial price tag might leave some with sticker shock, there is a precedent for this type of new technology coming at a high price. When the original iPhone was released in 2007, many balked at its $499 starting price. But still, thousands waited in line to make their purchase, and over time, prices became more affordable. Now, for many, life would seem strange without an iPhone in their pocket.
Of course, the Apple Vision Pro is an even higher level of luxury, so it will be interesting to see if, in the coming years, it will become a larger part of our lives. And, critically, if Apple will be able to bring the price tag down to a level that will open up the market to more buyers.
Apple just announced its first major new product since 2014, the Apple Vision Pro.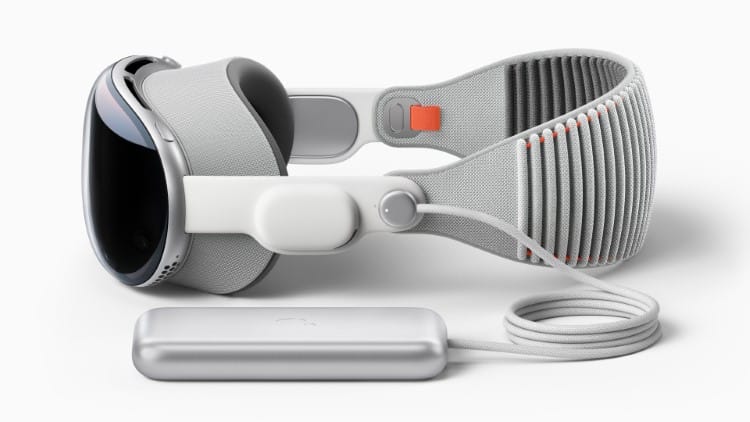 Learn more about this revolutionary VR/AR headset, which Apple calls a "spatial computer."
Apple Vision Pro: Website
All images via Apple.
Related Articles

:

Augmented Reality Glasses Bring the Functions of Your Phone in Front of Your Eyes

You Can "Cut and Paste" Objects From Your Real-Life Surroundings Into Photoshop

Samsung Patents "Smart Contact Lenses" with Built-In Camera Controlled By Blinking

Innovative Glasses Uses AI To Describe Surroundings To Blind and Visually-impaired People in Real Time