Aro Tattoo, aka @tattooist_silo, creates exquisite works of art onto the skin of her clients. Focusing on floral arrangements, the Korean tattooist uses soft pink, red, and blue ink to mimic the colors you'd find in a beautiful sunset. They offer an alternative stylistic approach to tattooing–rather than outlining subjects in a solid dark outline, Aro Tattoo completely skips the black ink and defines form with color. These pieces have the feeling of a delicate watercolor painting as hues seamlessly flow into one another.
Despite the use of vibrant inks, Aro Tattoo's creations are subtle additions to the body. They refrain from being too bold, and instead, are a quiet way to declare a love of nature and animals.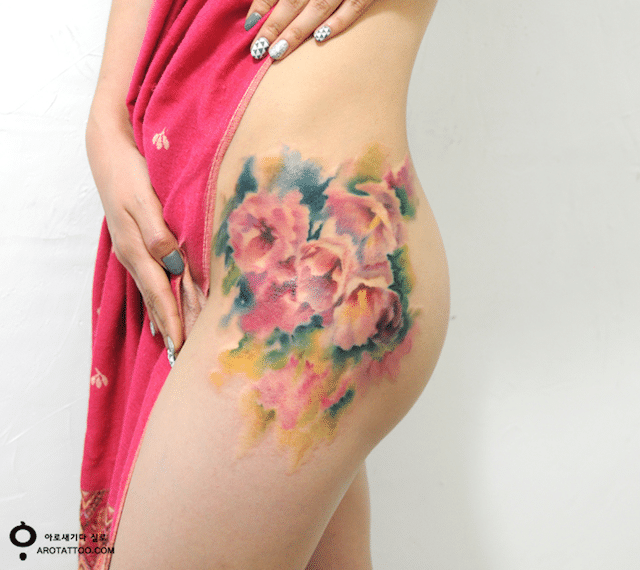 In addition to flowers, Aro Tattoo creates whimsical portraits of furry friends.
Aro Tattoo: Website | Instagram
via [Gaks Design]