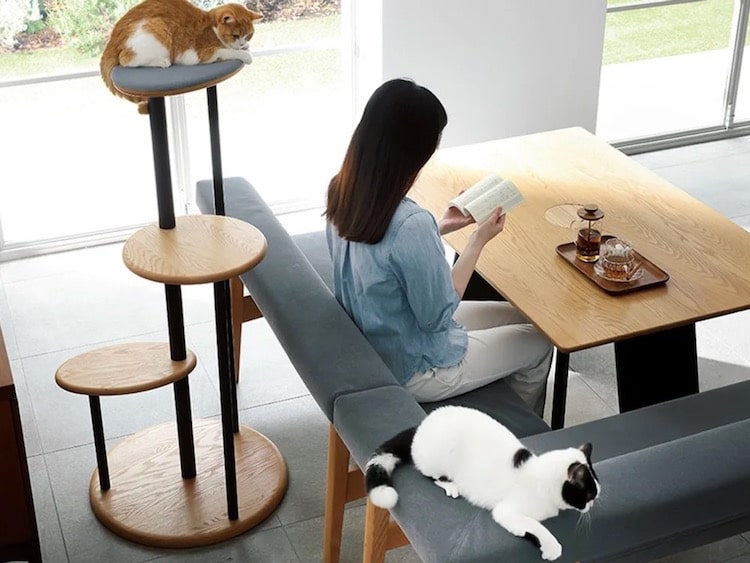 Those that share their home with a feline friend know that cats are curious creatures. They might act aloof, but most house cats want to be near us, even if it's just to watch what we're doing. With this in mind, Japanese retailer Dinos released a table designed for both humans and cats to sit together.
The all-natural oak table features a perch underneath it, and a hole in the center of the tabletop. This provides a seat for your kitty pal, and allows them to pop their head up through the hole to check out what's going on above the table. The thoughtful design provides a playful environment for games, or simply a safe place to allow your cat to watch you while you work (someone has to check that you're doing it right). And since the hole is in the center, you can even eat at the table and your cat will be at a safe distance from your food. When you don't want your feline friend to join you, simply cover the hole with its lid, transforming the customizable piece of furniture into a normal table.
Not only is the cat table functional for both you and your pet, it's also super stylish. Each one is handcrafted by artisans in Japan and is available in two colors: natural and dark brown. Dinos also sells furniture to match the table, including a bench and cat tree.
Check out the cat table below and buy your own from the Dinos website.
Does your cat always want to be close by? This piece of furniture allows them to sit with you at the table.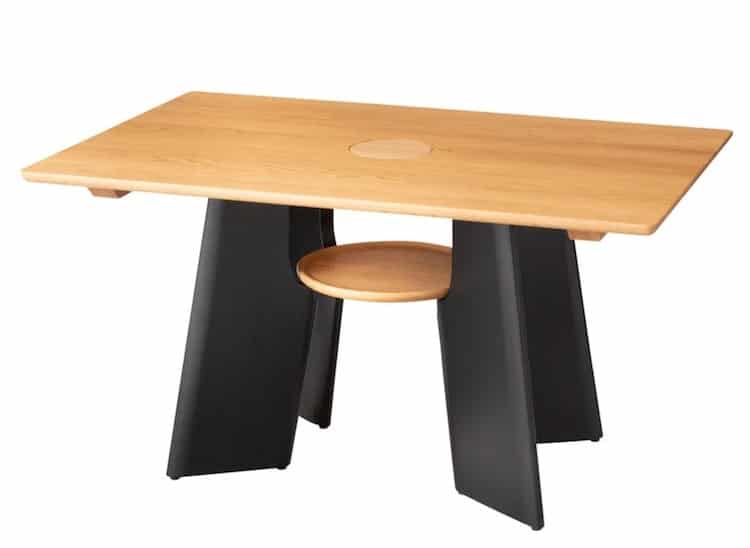 The cat table is designed by Japanese retailer, Dinos.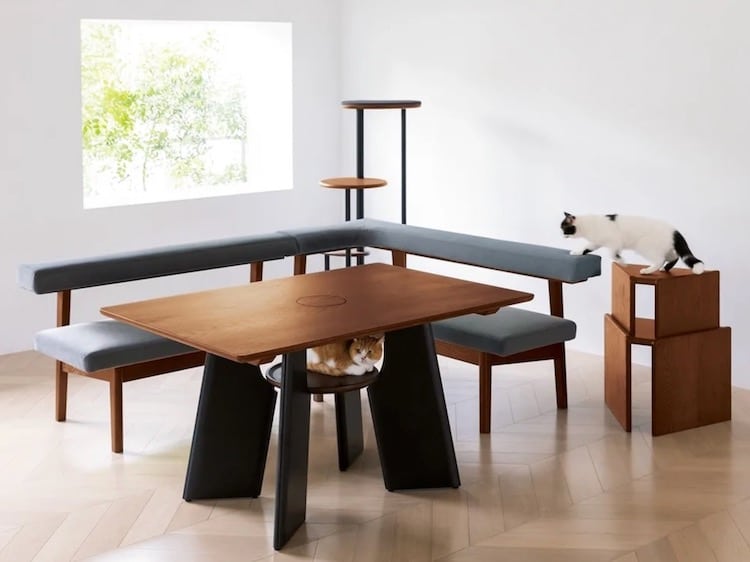 It has a perch underneath and a hole in the middle of the table, so your cat can be at the center of whatever's going on.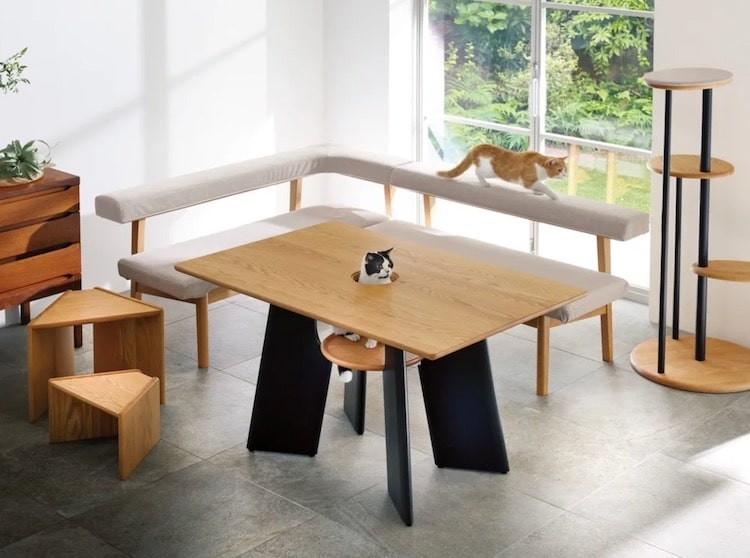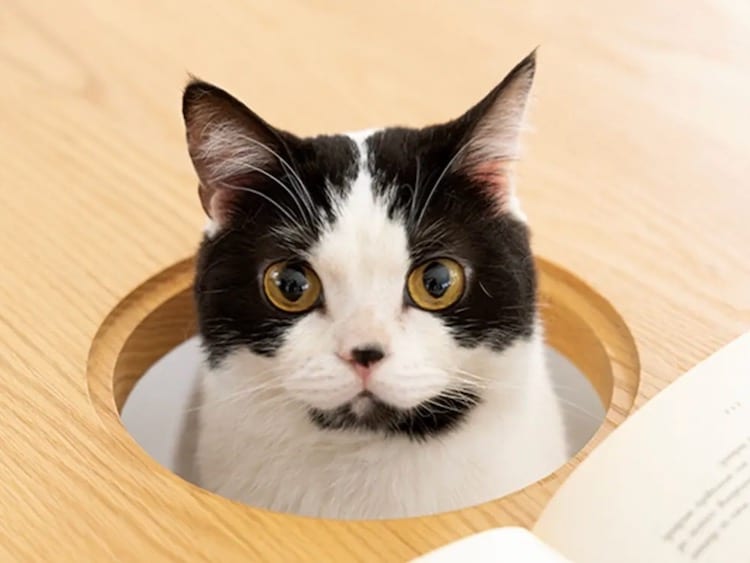 When you don't want to invite your cat to the table, you can use a lid to cover the hole.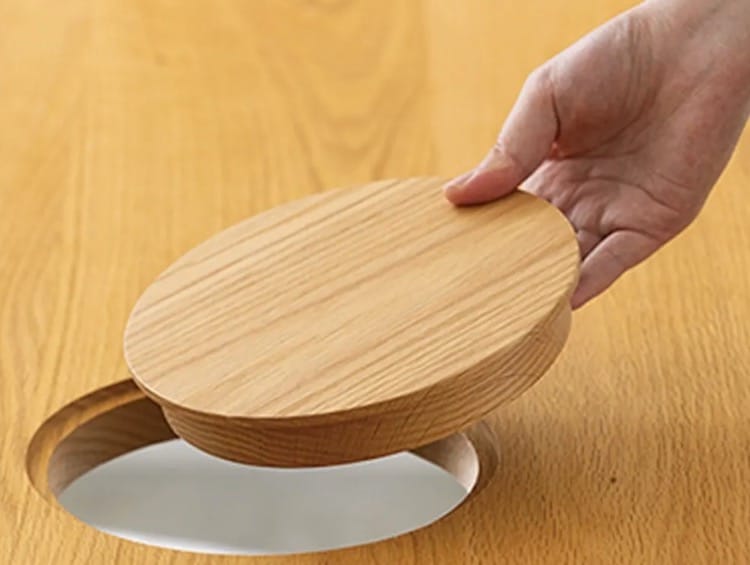 Dinos: Website | Facebook | Instagram | Twitter
h/t: [Spoon & Tamago]
All images via Dinos.
Related Articles:
Japan Releases a Range of Miniature Furniture for Cats
Modular Cat Furniture Doubles as Chic Wall Art That Pet Parents Will Love
Japanese Designer Creates the Purrfect Cat Furniture for a Minimalist Home
This Modular Cat Furniture Keeps Cats Happy Without Sacrificing Design