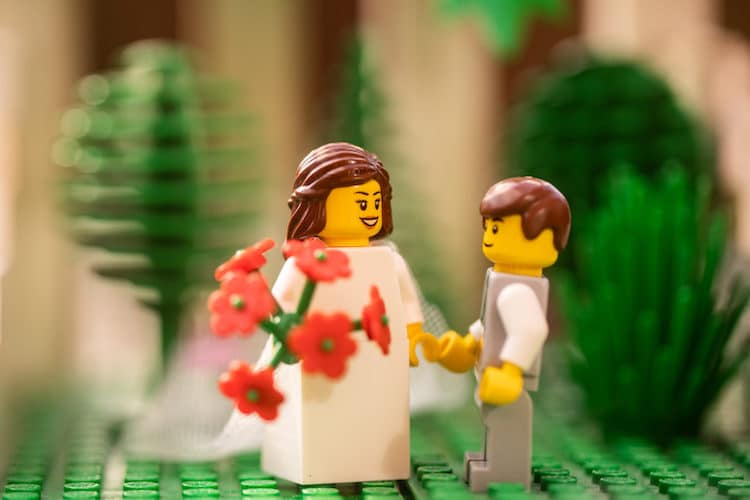 Photographers are finding ways to stay creative even in the midst of coronavirus shutdowns. From sprucing up their website to learning new skills, Chris Wallace of Carpe Diem Photography shared how he is keeping himself shooting during this difficult time. As a wedding photographer, when he'll get back to work is uncertain, but canceled plans mean he has time to capture some impromptu nuptials. So, he photographed a LEGO minifig couple he dubbed Florence and Fred, like he would any couple about to walk down the aisle.
The staged LEGO wedding had all the trappings of the real thing—and Wallace treated it like one. The blushing bride wore white, donned a veil, and held a colorful bouquet of flowers, while the groom looked dapper, opting for a pocket watch in his vest and a neatly combed helmet of hair. Though the focus was on Florence and Fred, Wallace offered a glimpse of the lively guests that somehow included Chewbacca. After the ceremony, there was a reception and, of course, artsy couple photos that highlight the photographer's skills.
In addition to the striking portraits, Wallace gave us some background on how the happy couple met and what it was like to shoot their special occasion. "Wow what an incredible day," he writes. "Florence and Fred were extremely lucky to have their wedding during lock-down, the suppliers pulled out all the stops to make this magical day happen. They first met in a warehouse, it was a meeting like no other. On the Amazon conveyor belt, their eyes made contact and they fell in love, it was from that moment they knew they would be together forever."
Scroll down for more from this cheeky LEGO wedding and then check out the entire series on Wallace's website.
Wedding photographer Chris Wallace is staying creative during the coronavirus lockdown.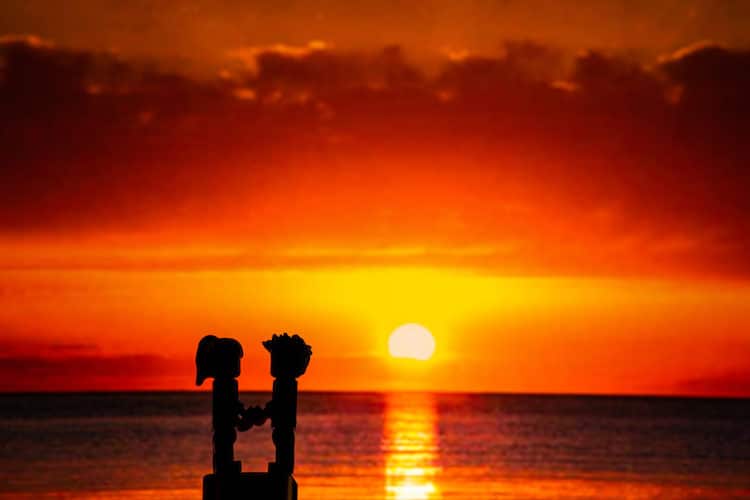 He doesn't know when he'll be able to shoot another wedding.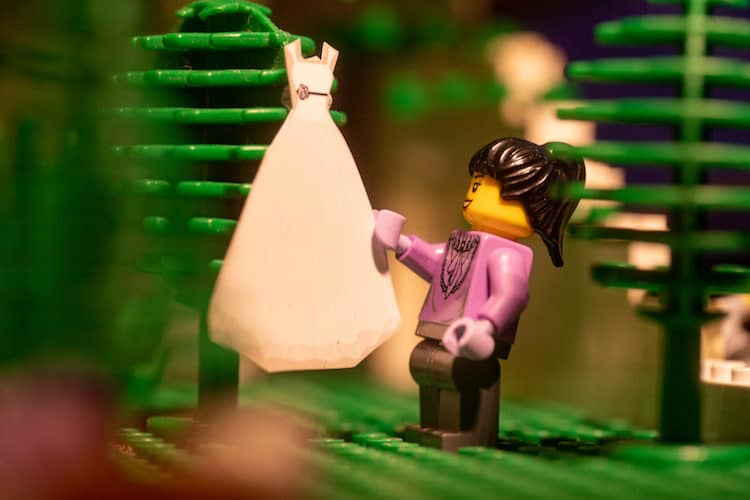 But he was able to capture this LEGO wedding in the meantime.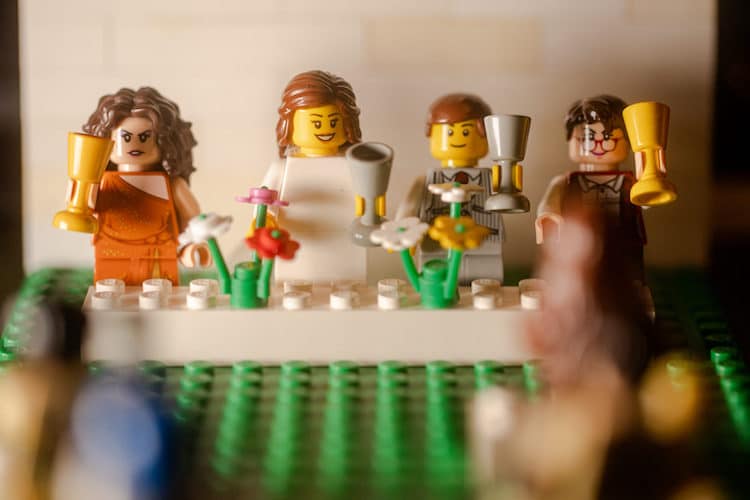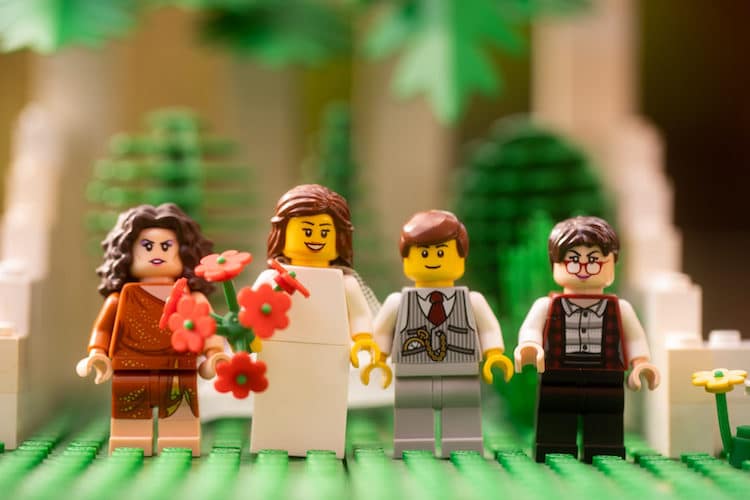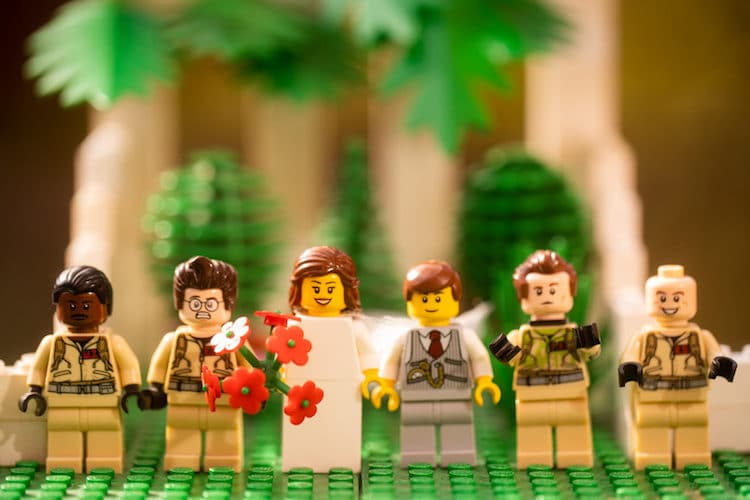 There were pictures of wedding party…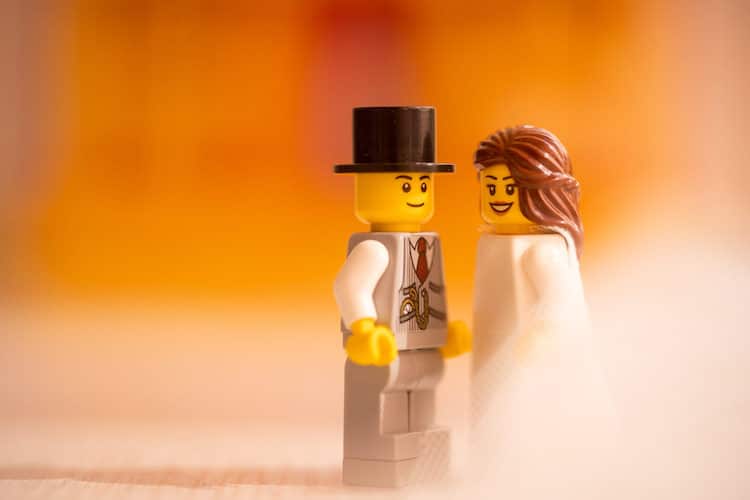 …and artsy shots that show off Wallace's skills.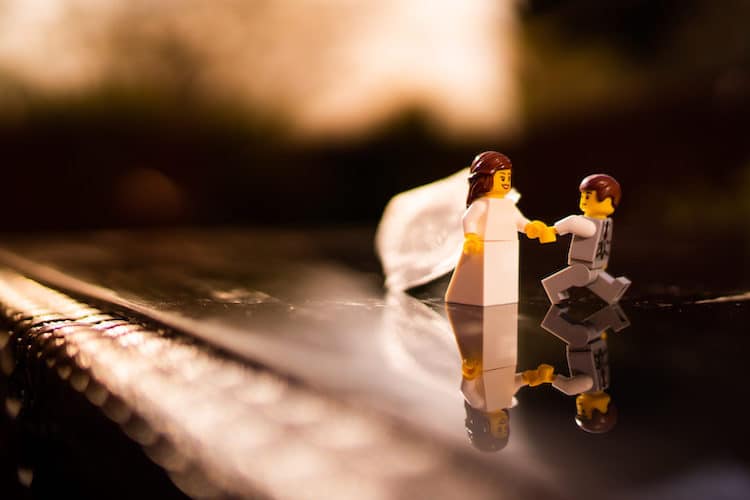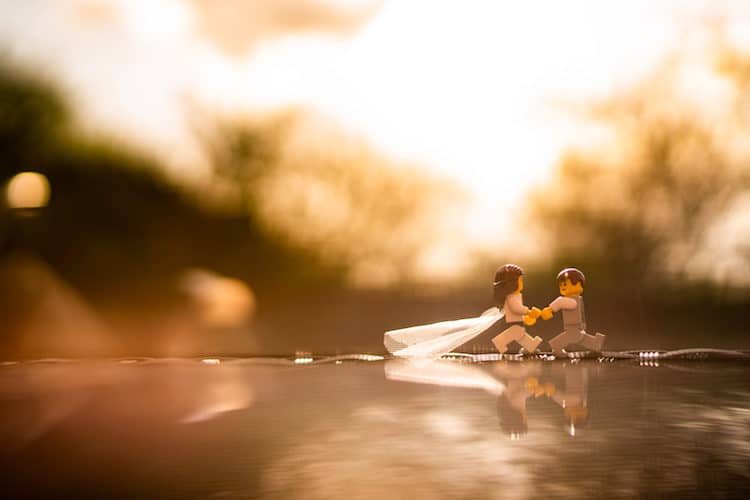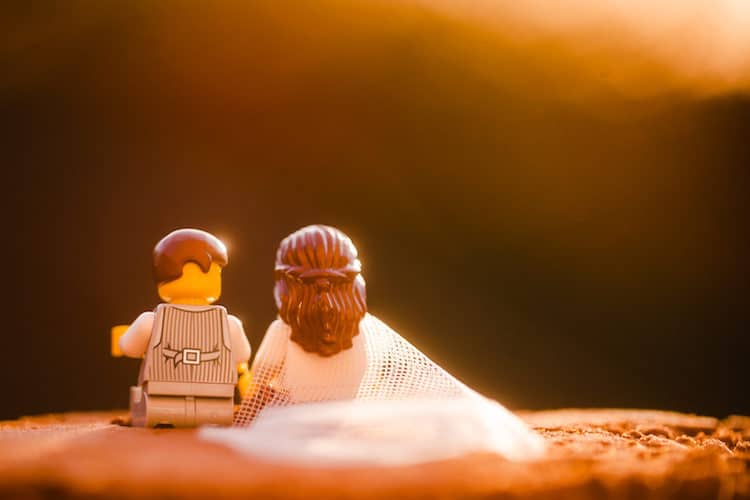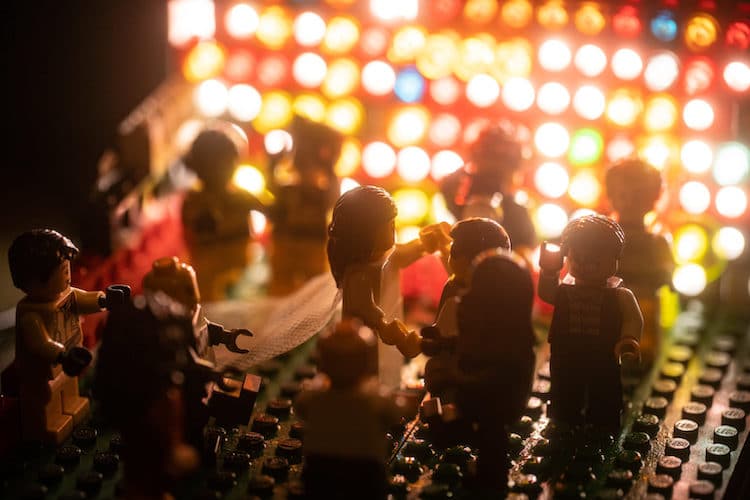 Carpe Diem Photography: Website | Facebook | Instagram
My Modern Met granted permission to feature photos by Chris Wallace.
Related Articles:
This Woman Will Meticulously Construct a Scale Model of Your Home Using Only LEGOs
LEGO Re-Releases Iconic Pirate Ship Set From 1989 With an Entire Minifig Crew
LEGO Celebrates 25th Anniversary of 'Friends' by Releasing a Central Perk Set