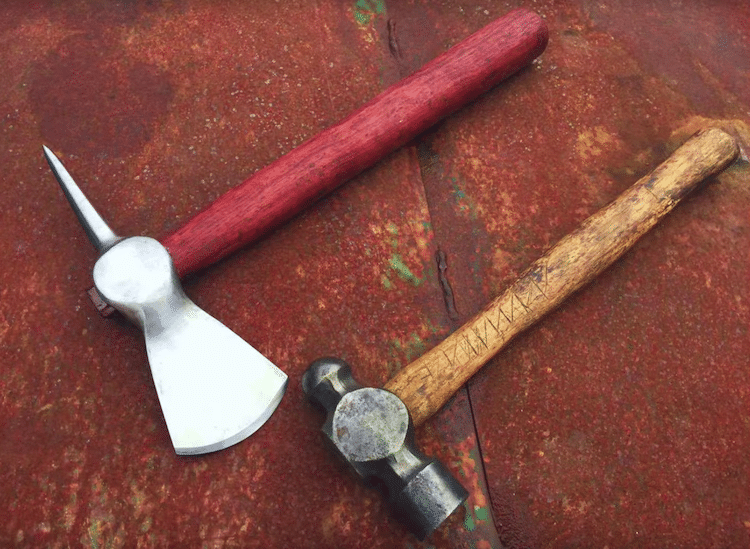 Australian knife maker Steve Miller breathes new life into a well-loved ball-peen hammer by transforming it in an unexpected way. With the right equipment and a blacksmithing know-how, the humble tool is forged into a DIY tomahawk. He takes us through the entire metamorphosis in a nearly seven-minute-long video on his popular YouTube channel, Miller Knives; watching it is a surprisingly mesmerizing experience.
Miller begins the makeover by removing the hammer head from its original handle and placing it into a fire. After the piece turns bright yellow-orange, Miller removes it from the pit and starts the long process of pounding and shaping the head into a much thinner and wider piece of metal. At this point, it doesn't look like a hammer, but it doesn't look like a tomahawk, either.
Manipulating the blade is just one long step in this arduous endeavor. Once Miller has the piece flattened to his liking, he draws the shape of a tomahawk blade and then slices and files the edges accordingly. This makes them extremely sharp in the process, and signals that the hardest part of the project is now over. All that is left is buffing and refining the metal, as well as creating a new handle from wood.
With his tomahawk complete, the natural question is, "How sharp is it?" Miller answers this in a series of exercises that include slicing wood, a water bottle, and a coconut—all of which the tomahawk does with ease.
Watch the entire video below. You'll notice that there's no narration or music, but just the sound of Miller's tools, and it makes you appreciate his handy work even more.
Artisan Steve Miller transforms an ordinary hammer into a super sharp ax.
He shares how he created the DIY tomahawk in a mesmerizing video.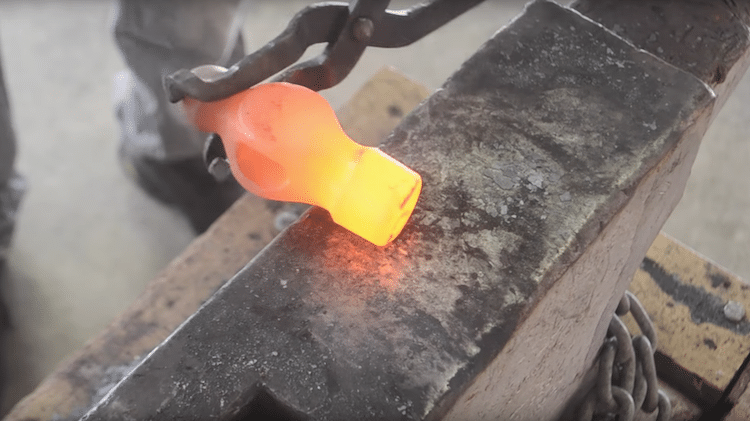 After removing the hammer head from its handle, Miller begins to pound and shape the metal into the a flatter and wider piece.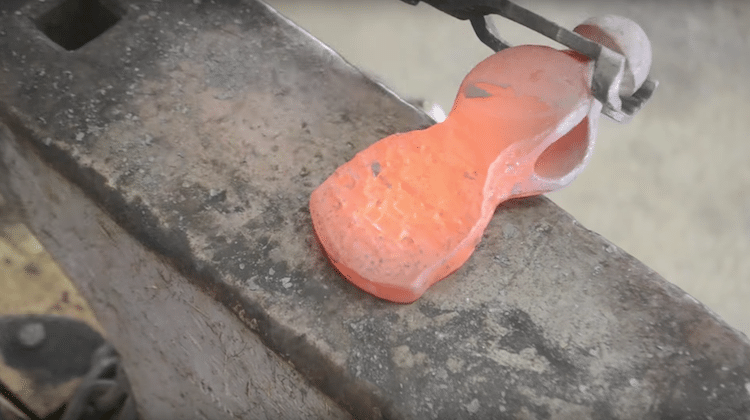 It's a long process.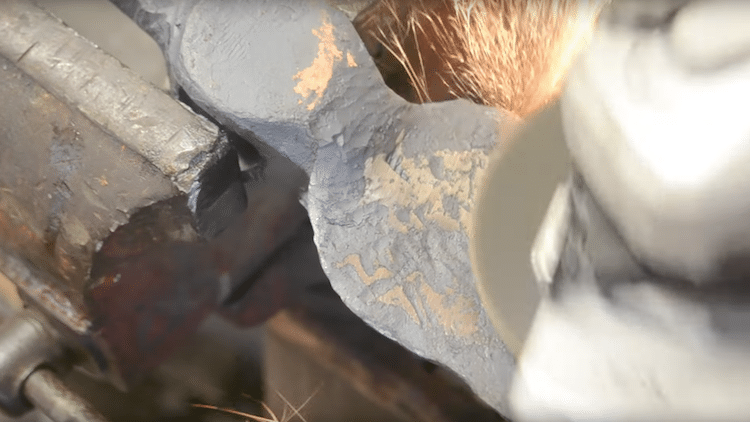 To refine the shape of the ax and make it sharp, Miller cuts and files the blade.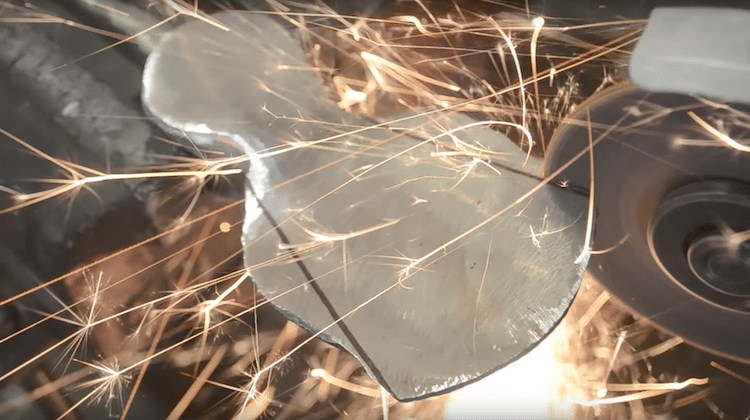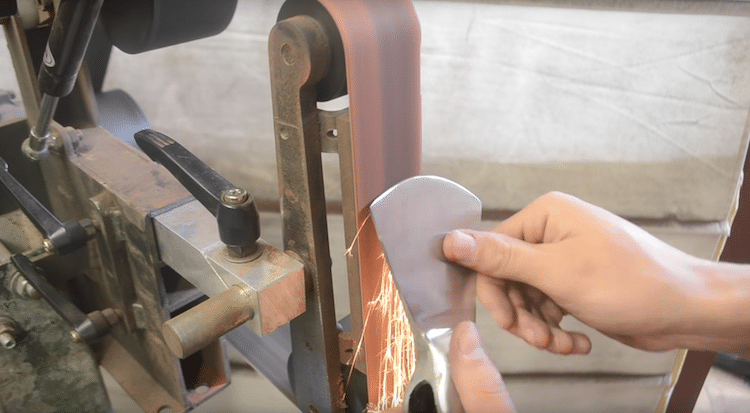 The final step involves making a handle out of wood.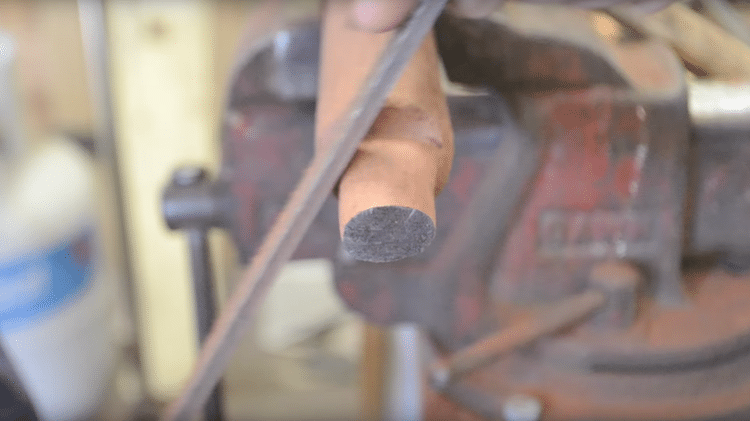 So, how well does it work?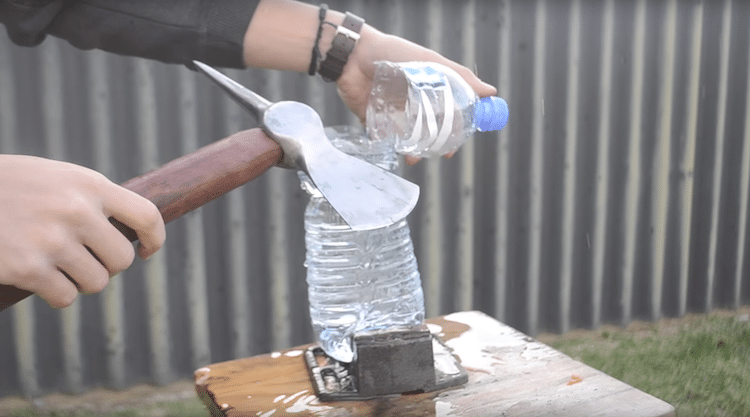 Let this GIF speak for itself…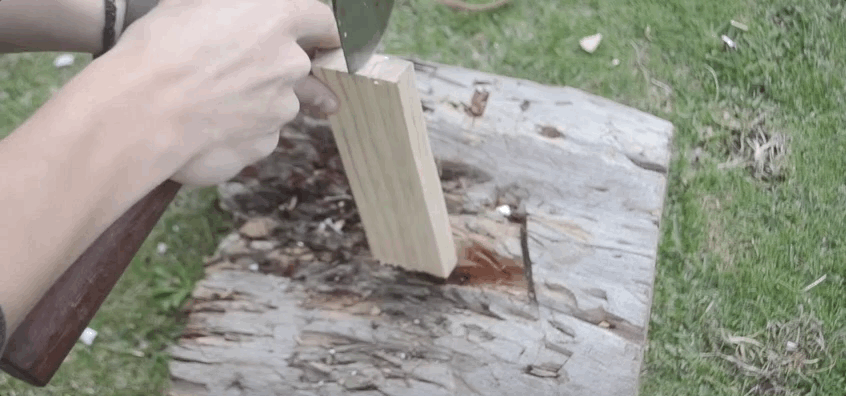 … and watch the entire video below:
Steve Miller: YouTube | Facebook
My Modern Met granted permission to use video and images by Steve Miller.
Related Articles:
Japanese Craftsman Masterfully Restores Old Book into Like-New Condition
Discarded Rusty Old Pickup Truck Given New Life as a Creative Desk
Seller Tries to Scam Man into Buying a Rusty Japanese Knife, Man Restores It To Like New
16th-Century Knives Engraved with Musical Scores Are Now Performed by a Modern Choir