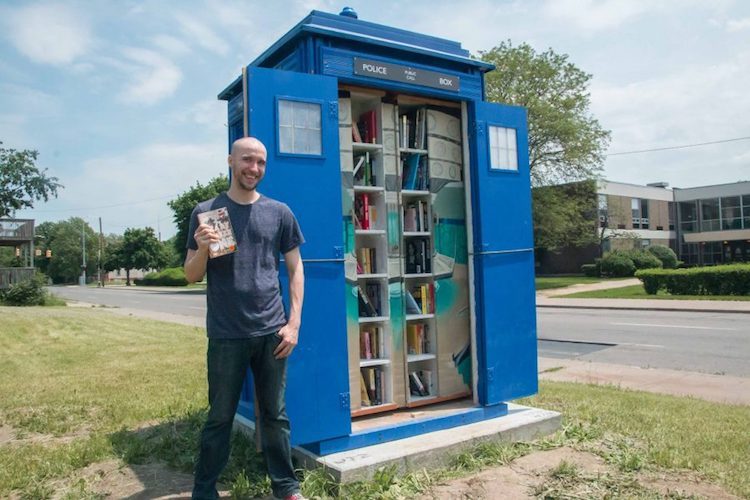 For many years, free libraries have brought communities together through the act of sharing books. Often, this endeavor takes the form of small, waist-high boxes that sit along sidewalks and by parks. With a "take a book, leave a book" policy, you have a dozen or so titles to choose from. In Detroit, however, one Doctor Who devotee has taken the idea and created his own life-sized TARDIS library.
TARDIS is Doctor Who's iconic—if not unconventional—time machine. Even if you've never watched the show, there's a good chance you've seen the bright blue box before; it's a permanent fixture of popular culture. Even as the show's actors change, TARDIS is the mainstay.
Super fan Dan Zemke had the idea for a Doctor Who TARDIS library after brainstorming about what to do with the empty lot across from his home. He decided to combine two of his passions: reading and the long-running BBC show. After "pitching" the idea to his handy dad, they got to work. Though it was just the two of them, they weren't alone thanks to an online building community called Tardis Builders. "Whenever we got stuck on a particular part of the TARDIS," Zemke told The Verge, "we would look on the forums to see what other people did."
Recently complete, the TARDIS library stands nearly 10 feet tall, weighs almost a ton, and holds about 140 books. Both the outside and inside resemble the time machine. "We wanted to give people a sense that they were looking into the actual interior [of TARDIS]," Zemke said. "You can slide the mural panels to reveal shelves on the other side and to take [or] leave a book."
The TARDIS acronym was also reworked for its new purpose. When you say TARDIS in Detroit, it's now short for Totally Awesome Reading Dispensary In Society.
This unique community library is available for your reading pleasure on the corner of Vermont Street and Warren West Avenue.
Dan Zemke combined two of his passions: Doctor Who and reading to create a TARDIS library. Standing at nearly 10 feet tall, the life-sized replica holds 140 books.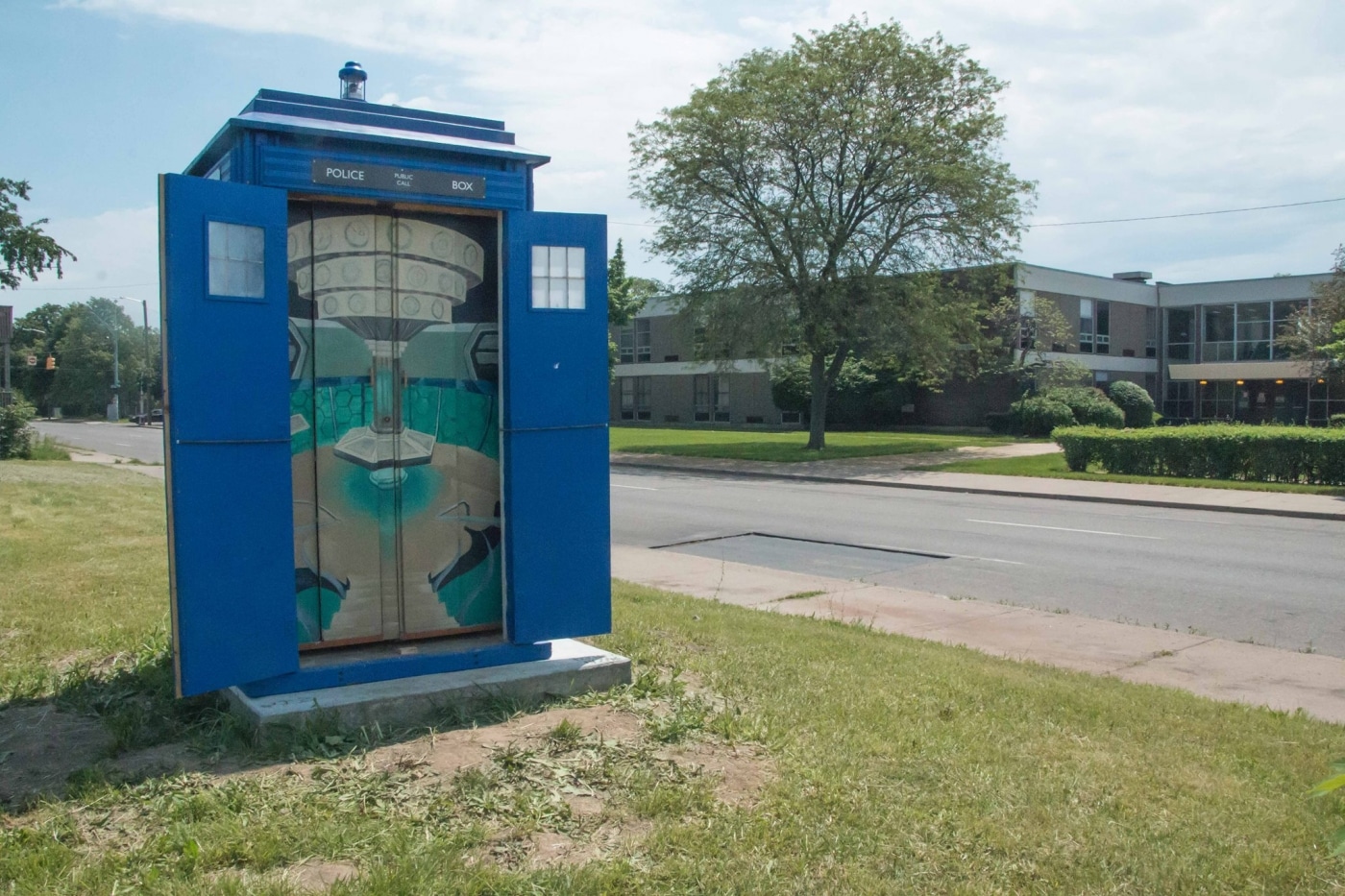 Located in Detroit, it has a "take a book, leave a book" policy.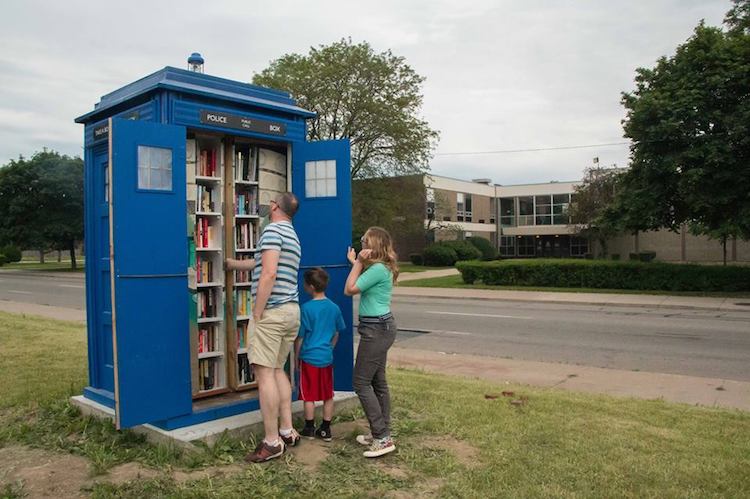 The impressive library weighs nearly a ton, so unlike in Doctor Who, it was unable to travel to space. Here it is being lifted into place: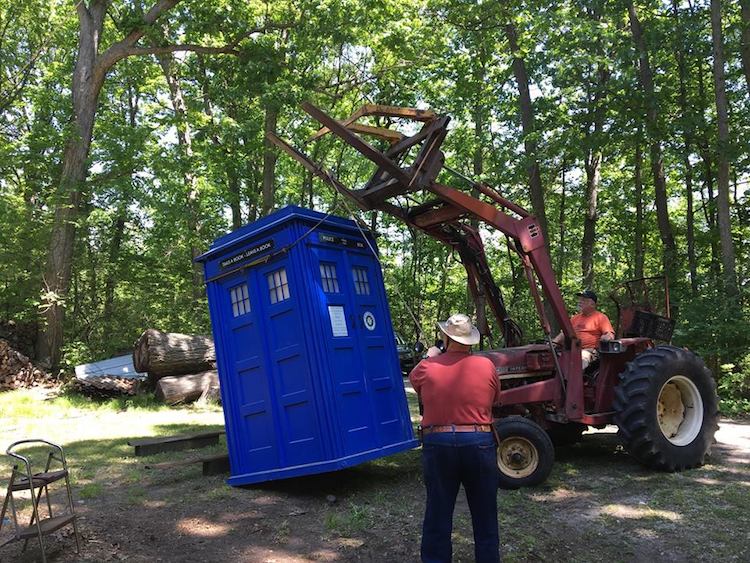 TARDIS Detroit: Facebook
h/t: [Laughing Squid]
All images via Dan Zemke unless otherwise stated.
Related Articles:
Make a Free Little Library for the Neighborhood
New York Public Library Transforms Underground Train into a 'Subway Library'
Librarian Rides Around on Pop-up Bicycle Book Library to Spread the Joy of Reading