Many people find serenity in the vastness of deep blue waters and unending skies. Artist Eva Volf expresses her lifelong love for the ocean in magnificent paintings of tranquil seascapes, white-capped waves, and stormy beaches. Each of her artworks begins with a visit to the beach, where she takes ample time to conceptualize her art. After making the necessary preparatory sketches, she returns to her studio in Clevland, Ohio to produce the final painting, using brushstrokes so fluid that the oil-rendered water shimmers on the canvas.
Volf varies the format of her canvases depending on the part of the water she depicts. Smaller circular-shaped pieces, for instance, are used to highlight immersive bodies of water. But for the atmospheric scenes of the ocean at sunset, she chooses long, vertical canvases. In selecting this format, she is able to show how the transient colors of the skies are refracted in the soft, rolling waves.
Volf's award-winning artwork has been featured American Art Collector magazine and is in numerous private and public collections around the world. You can purchase her original paintings on Etsy and see more ocean-inspired artwork by following her on Instagram.
Artist Eva Volf expresses her love of the ocean in serene seascape paintings.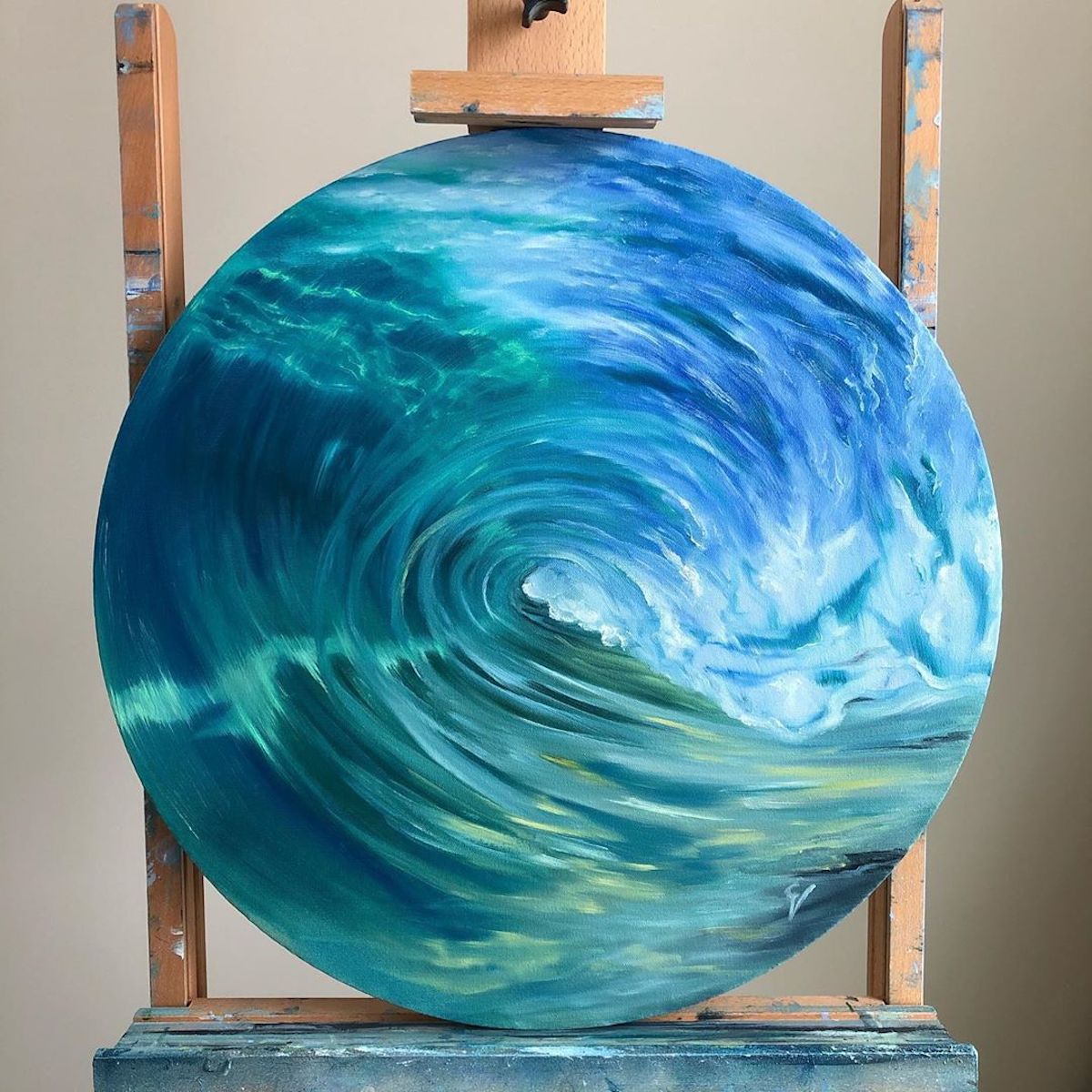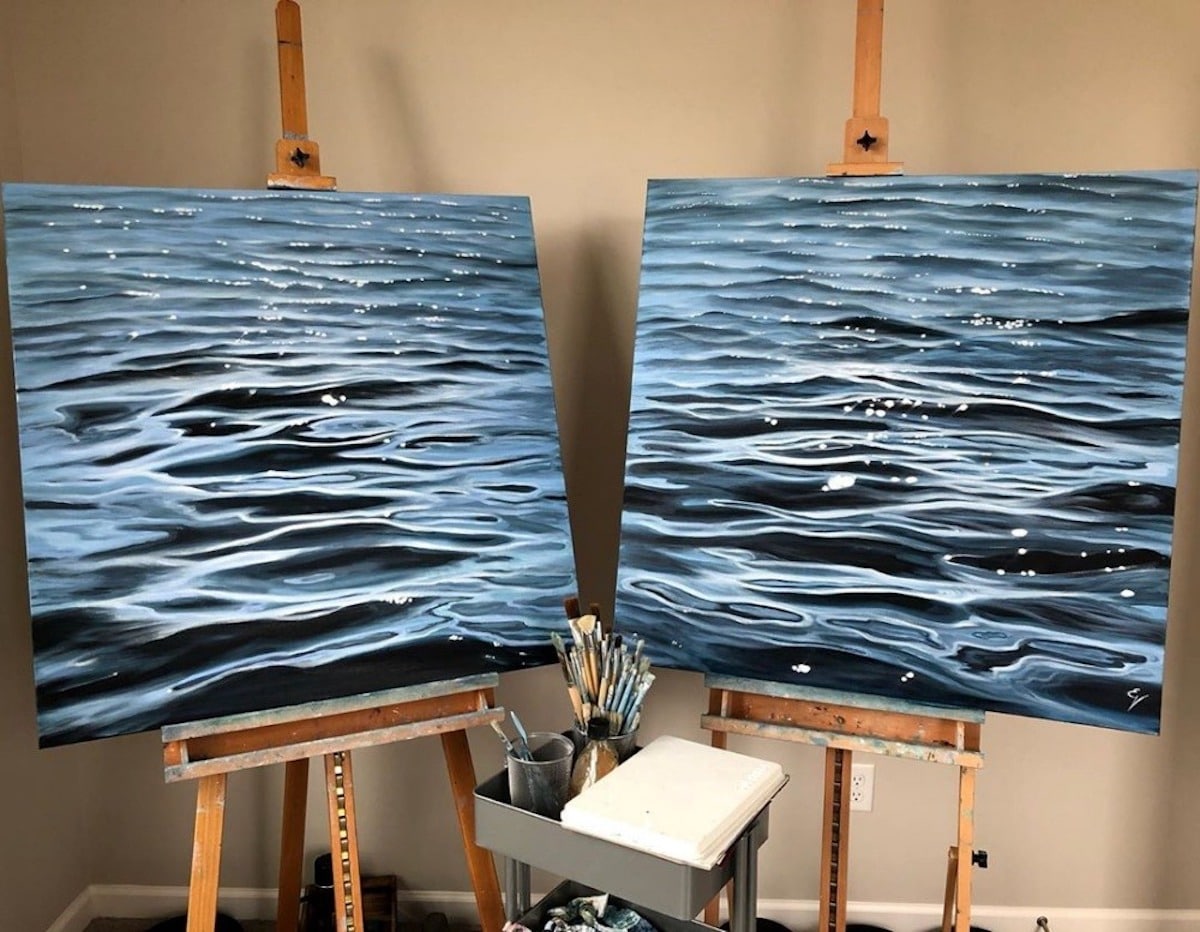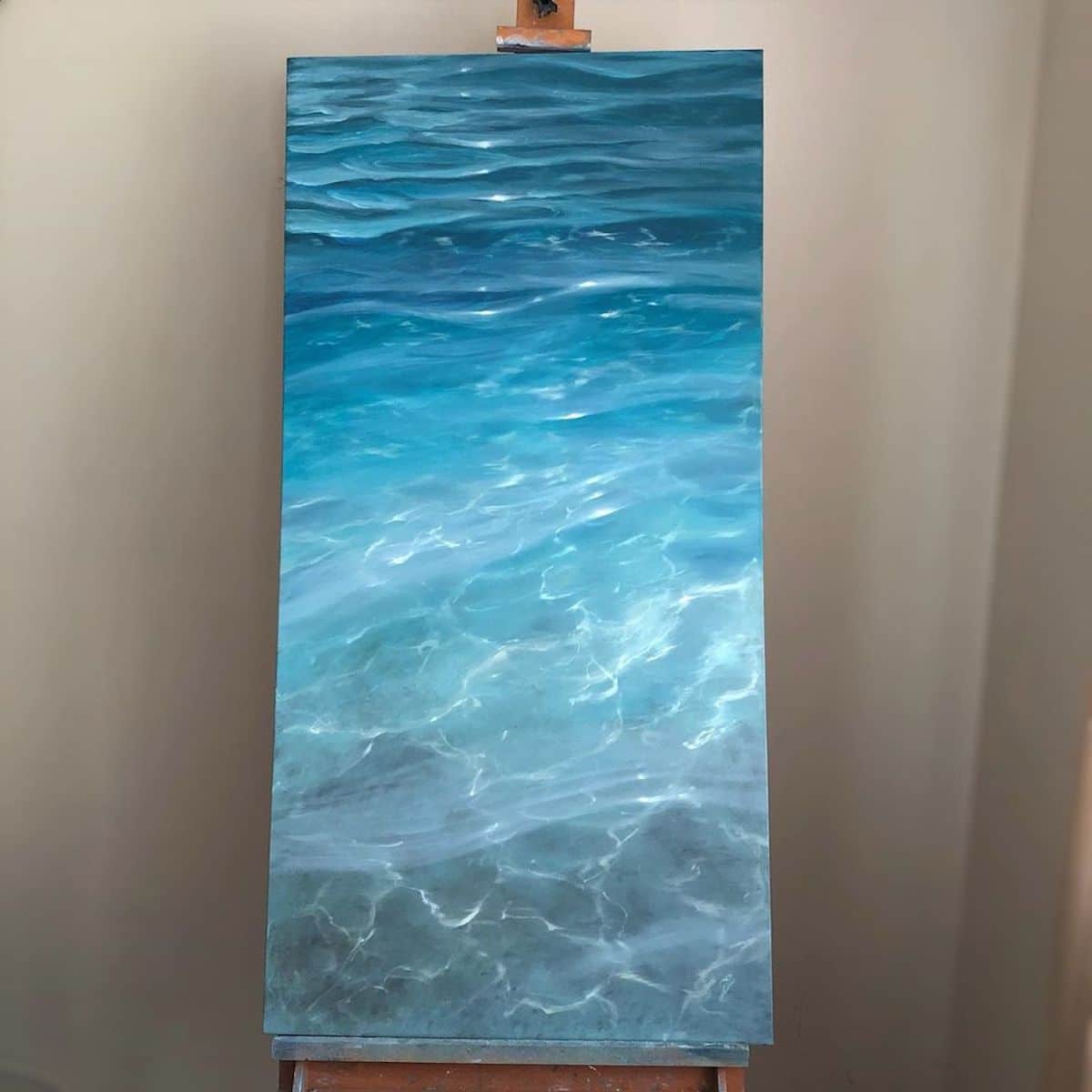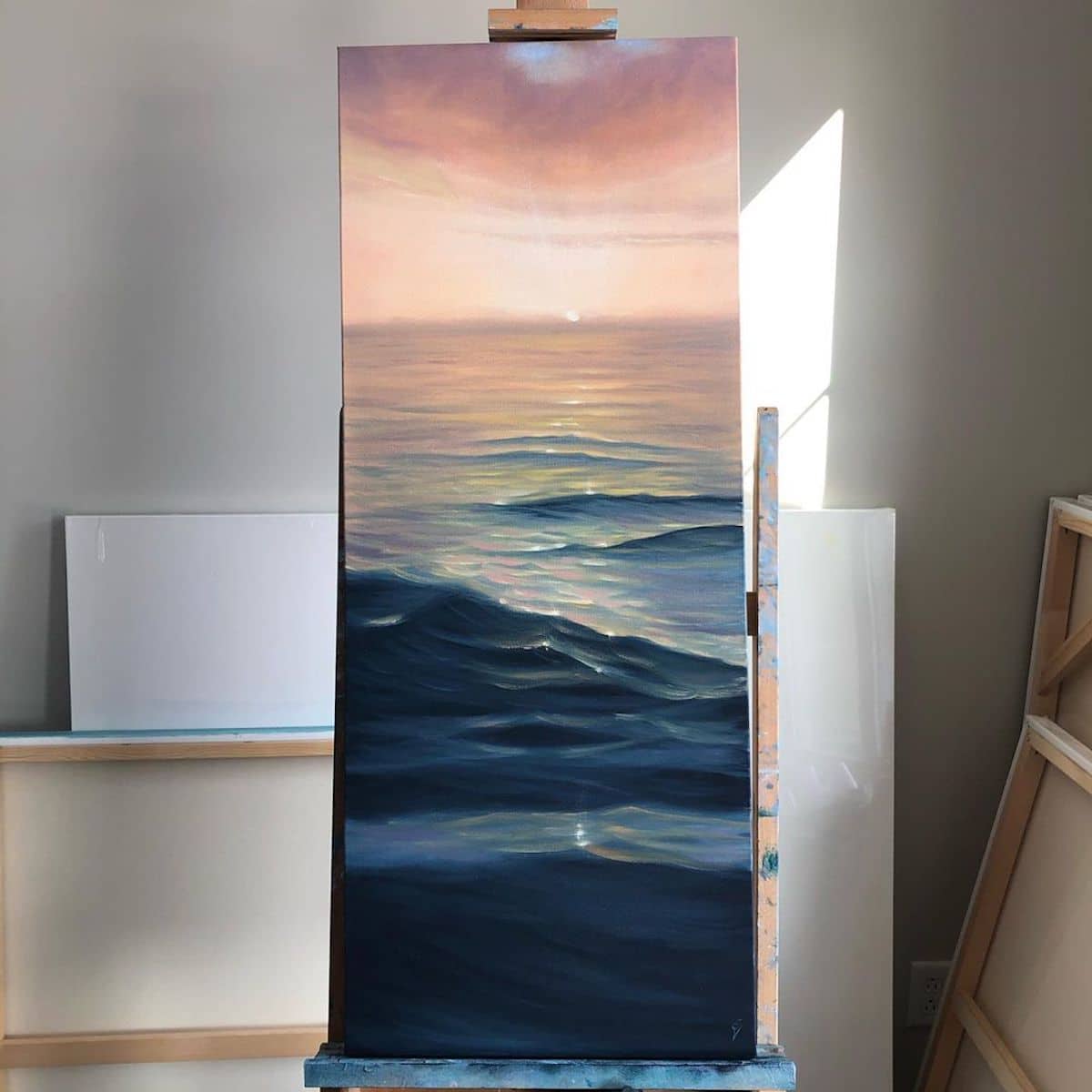 My Modern Met granted permission to feature photos by Eva Volf.
Related Articles: