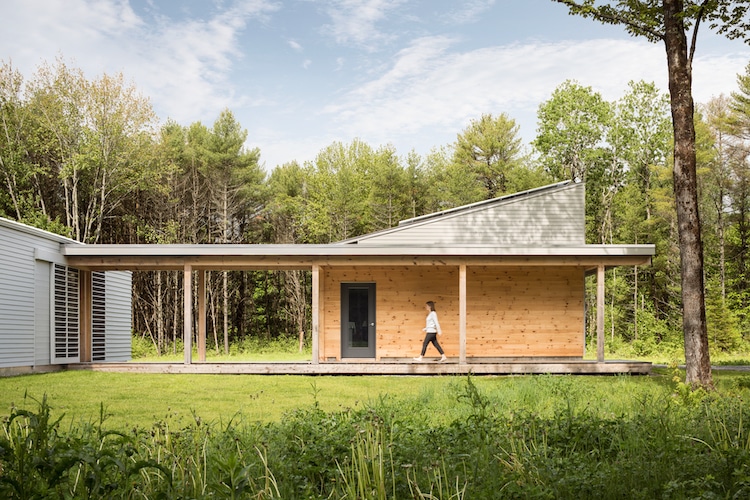 With home heating costs on the rise, the idea of a home that stays warm even in the absence of a furnace might seem like a pipe dream. But it's actually quite possible, thanks to the passive house—or passivhaus—concept. Formally conceived in the 1980s, a combination of engineering and architecture merged to create structures that require little to no heating or cooling. While most popular in Germany and Austria, the concept is also gaining traction in the United States thanks to companies like GO Logic.
The Maine-based firm specializes in pre-fabricated, energy-efficient homes and has several passive house designs. From a single-bedroom cottage to a four-bedroom family home, each model is designed to maximize efficiency. To achieve a perfectly heated home without added energy costs, GO Logic builds an airtight home with super insulation in the walls, roof, and foundation. They then install high-performance triple-glazed windows and doors that are placed strategically to collect heat from the sun.
In addition, a specialized heat-recovery ventilation system that delivers a constant flow of fresh air while capturing 80% of the heat in the air it exhausts to the outdoors is put in place. All these factors add up to a home that uses just 10% of the energy consumed by a typical home.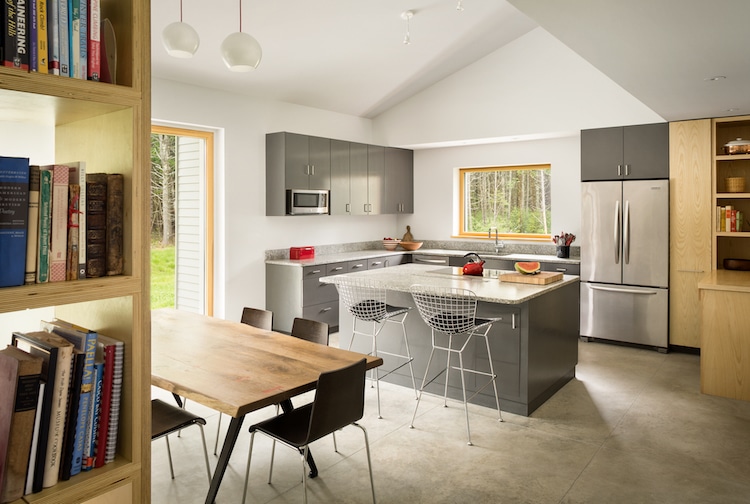 The quality of the materials and ventilation system means that a passive house will cost about 10% more to build. But, that cost can be earned back quite quickly due to the energy savings.
For Patrick McCunney and Madeleine Mackell, who moved from Philadelphia to Maine with their daughters, a passive home made sense. Their 1,500-square-foot, two-story New England farmhouse-style home by GO Logic has no furnace. They have a small heat pump, but otherwise rely on the sun to heat their home.
"It's about 70 degrees in here," McCunney told Maine Public. "And once you set that temperature of the house, because of its airtightness and amount of insulation, it maintains that temperature pretty efficiently."
Adding to their efficiency is a solar array mounted on the roof. All told, their winter utilities amount to $13 a month—the cost of being connected to Central Maine Power.
While the passive house model has often been used for commercial buildings and multi-family homes, more and more people are turning to this design as a way to buffer themselves against the volatile energy market.
A passive house is built to create an energy-efficient environment where the home stays warm without extra heat sources.
GO Logic is a firm based in Maine that specializes in pre-fabricated passive homes.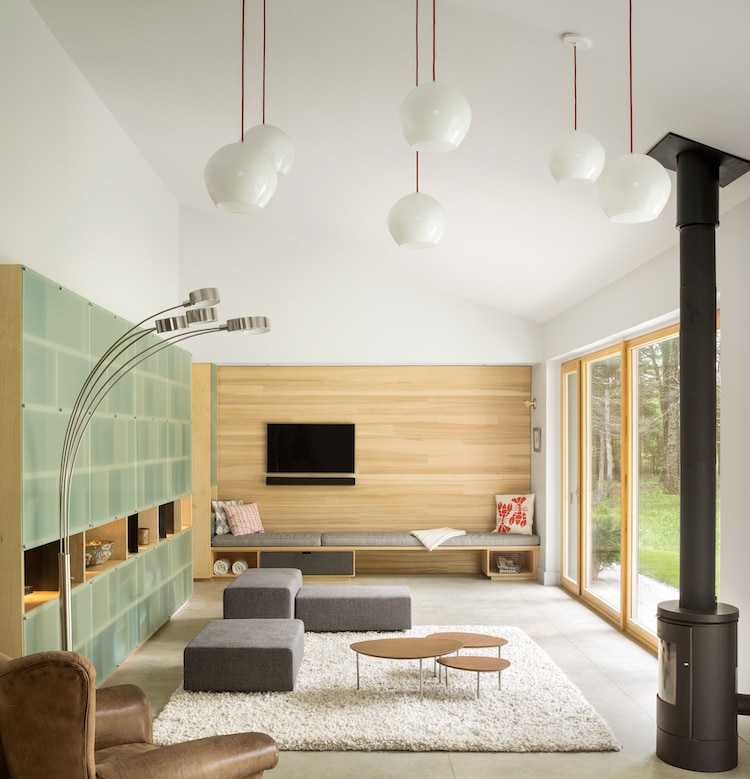 Extra insulation, thick walls, triple-glazed windows, and a special ventilation system all help maintain the temperature of the home year-round.
And while they cost slightly more to build, they bring utility bills effectively down to zero.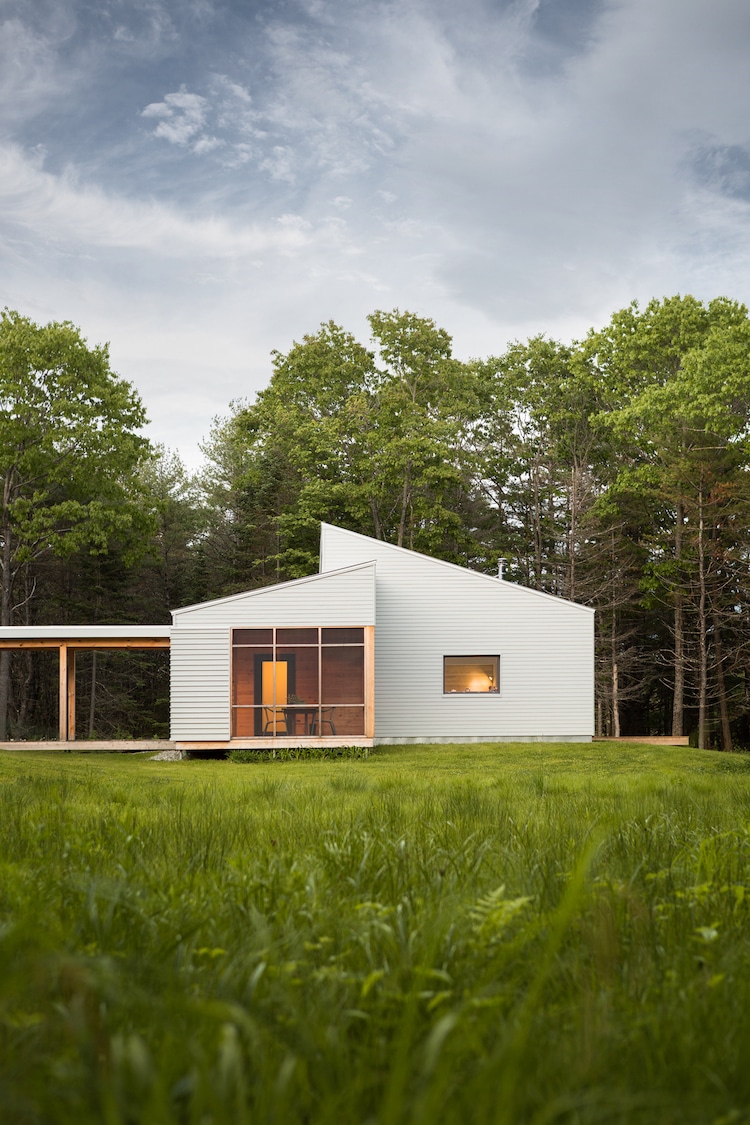 GO Logic: Website | Facebook | Instagram
My Modern Met granted permission to feature photos by GO Logic.
Related Articles

:

Grass Roof Home Is Built Into the Ground for Energy-Conserving Camouflage

Company Creates Line of Eco-Friendly Prefab Homes That Start at Under $100K

This Sleek Wind Turbine Wall Lets You Harness Enough Energy to Power Your Home

Stunning A-Frame Home Has a Greenhouse for Off-the-Grid Living in a Swedish Forest