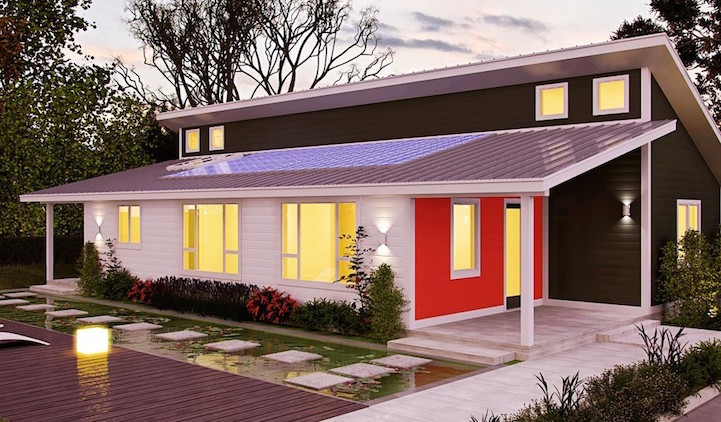 North Carolina-based builders Deltec have designed a series of prefabricated homes with sustainability in mind. Their Renew Collection features nine different models that are net-zero energy, meaning the amount of energy these homes use is roughly equal to the amount of renewable they energy produce. In addition to being eco-friendly, Deltec's homes are also affordable, with kits starting at under $100,000.
Renew homes are pre-designed to use two-third less energy than a conventional home, with the remaining one-third to be be powered by renewable energy. To help accomplish this, the buildings have active photovoltaic solar power and make use of passive design concepts, taking advantage of the climate to maintain a comfortable temperature inside of the dwelling. As a result, Deltec orients their buildings towards the sun and practices natural ventilation and solar shading. This minimizes heat gain in the summer and maximizes it in the winter months.
Each of Deltec's designs has a different look and feel to them. This ensures that they'll appeal to homeowners with varying tastes. Although they're based stateside, the company can ship a shell of one of their houses anywhere in the world, making the possibilities for customization and buildout endless.
With its Renew Collection, Deltec has created a collection of modern prefab homes under $100,000.