Inspired by the country's wildlife, zU-studio has designed a bird-shaped residence in Costa Rica. Situated on a hill overlooking the water, the N2 private house is a unique home that promotes a connection with nature. In September, construction will begin in the beach town of Santa Teresa, which is also known as a haven for surfers.
The three-bedroom retreat is laid out on three floors and has a sculptural roof inspired by the plumage of a bird. The roof is set at different heights, which allows light to filter through and creates interesting window shapes. Focusing on the use of natural shapes, the home revolves around a flower-filled central courtyard that acts as a gathering space.
This then spills into the ground-floor common areas, which include an open space kitchen and living room, as well as a pool set into the semi-circular terrace. The unique design is intended to mimic a bird overlooking the water as it decides where to fly off to next. Thanks to its round shape providing endless sea views, guests in the home will be able to do the same.
"Sometimes architecture tends to be rational and rigid, almost as if architects are creating using a recipe that could work the same way for all different scenarios," shares the Amsterdam-based firm. "We are more interested in listening to our natural instincts when we visit a particular location with a specific context, and we talk with the people who are going to be experiencing the new creation."
It's not every day that such an exciting architectural concept gets built, and we will anxiously await images of the completed project to see how it stacks up to the thrilling concept.
N2 is a private home conceived by zU-studio in Santa Teresa, Costa Rica.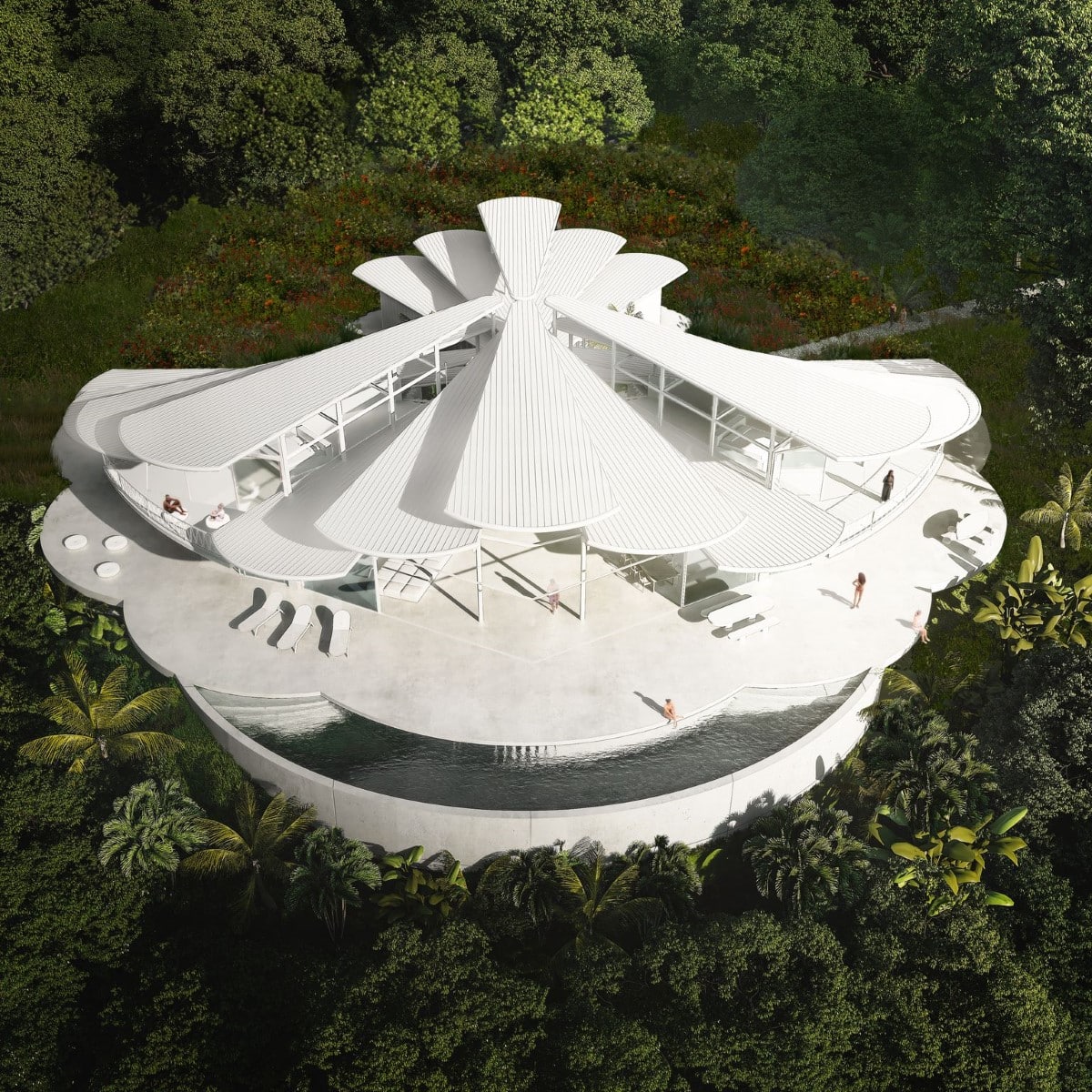 The shape was inspired by a bird perched on a hillside, contemplating its next flight.
The firm expects construction on the three-bedroom home to begin in September.
My Modern Met granted permission to feature photos by zU-studio.
Related Articles

: