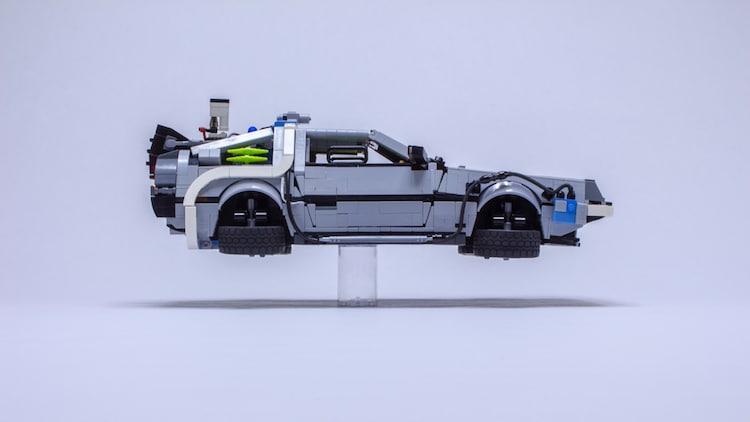 Most fans of Steven Spielberg's Back to the Future series have probably dreamed of driving a DeLorean, but LEGO fanatic Dave Slater went ahead and created his own miniature replica that Doc Brown would be proud of.
Building the iconic time traveling vehicle from LEGO is no easy feat. However, Slater is clearly skilled in the art of plastic brick building. His DeLorean model features a structured jumble of gray-colored pieces that mimic the futuristic car's brushed stainless-steel panels, and there's even moveable gull-wing doors.
There's also functioning LED lights, windshield wipers that are actually ninja swords, and the wheels are tilted on their side—because, let's face it, "where we're going we don't need roads." Slater clearly has an eye for detail, so it's no surprise that he also created a tiny flux capacitor—the essential component that makes time travel possible. To make it, the imaginative creator cleverly used the hands of LEGO Minifigures.
Scroll down to check out images of Slater's LEGO DeLorean. You can see even more of his impressive, car-inspired LEGO builds on Flickr.
LEGO fanatic Dave Slater created a miniature LEGO replica of Back to the Future's DeLorean.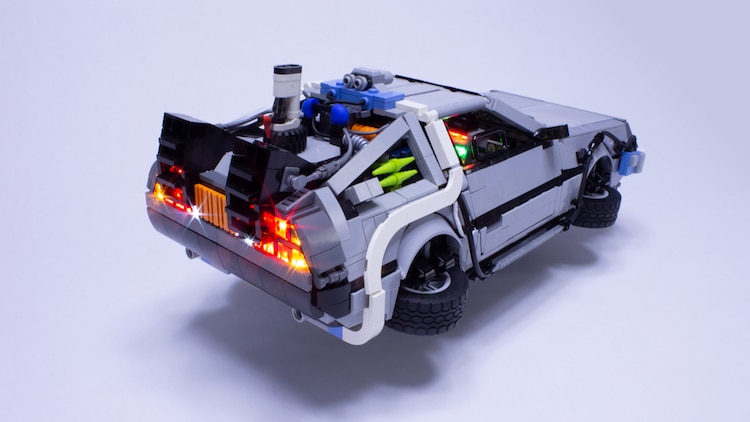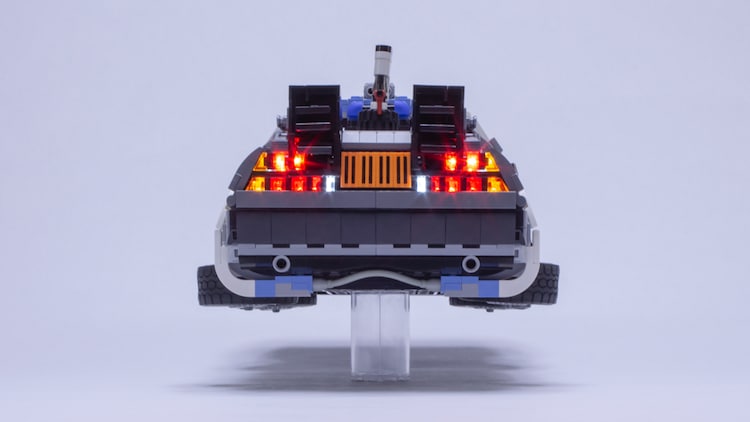 It even has a tiny flux capacitor made from the hands of LEGO Minifigures.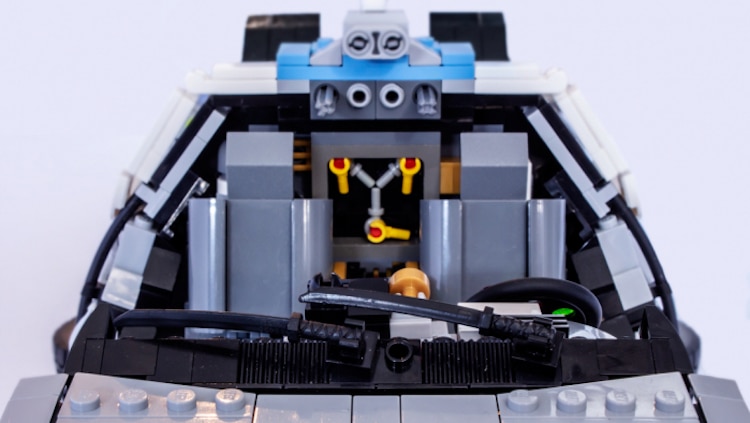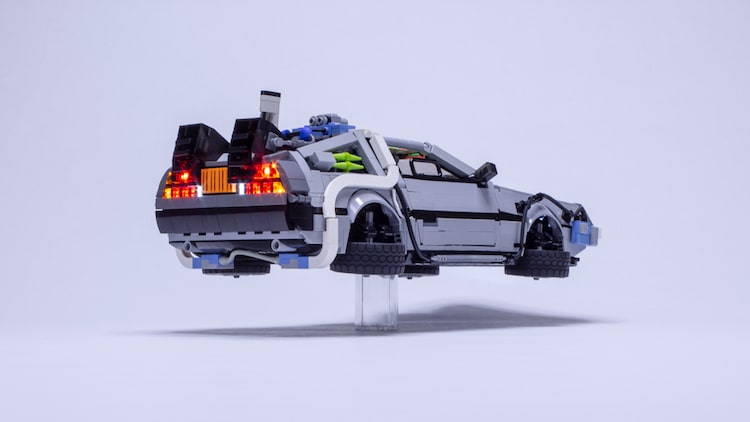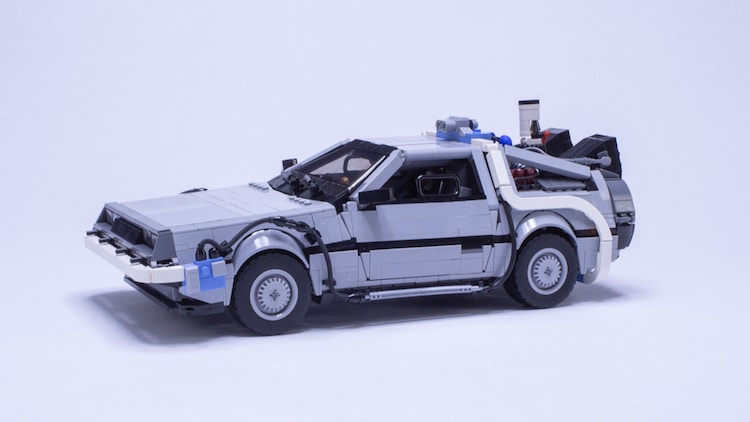 Dave Slater: Flickr | Shop
h/t: [designboom]
All images via Dave Slater.
Related Articles:
Photographer Uses a Toy DeLorean for a Spectacular 'Back to the Future' Shoot
Mother Creates Mini DeLorean to Travel Back to the Future
Over 1 Million LEGO Bricks Used to Build Life-Sized Sports Car That Really Drives
Giant Vehicles Made of LEGO Bricks Invade the Ancient Streets of Rome