Artists have existed since the beginning of humankind. From cave drawings and ancient mosaics to traditional handiwork and contemporary crafts, people have continually developed new methods of creatively expressing themselves. With each passing century, though, it becomes more and more difficult to establish an original form of expression. Luckily, there are a few creatives up for the challenge.
In the modern era, artists have embraced the digital world, seeing it as a new avenue for innovation. One new medium that has emerged within the last decade or so is the cinemagraph.
What is a Cinemagraph?
As a magical hybrid of photo and video, cinemagraphs have been dubbed an "animated GIF for adults." They contain subtle motion that plays in a never-ending, seamless loop, while the rest of the image remains still. Whether they capture a subject's hair blowing in the wind, or the flicker of a street lamp, their alluring quality captures the viewer's attention, making them an especially popular medium for advertisers.
As a new form of digital art, cinemagraphs opened up endless possibilities for artists to expand their creativity. By exploring subtle movements, they highlight elements that might otherwise go unnoticed in a still photograph.
Cinemagraph Artists You Should Know
Jamie Beck and Kevin Burg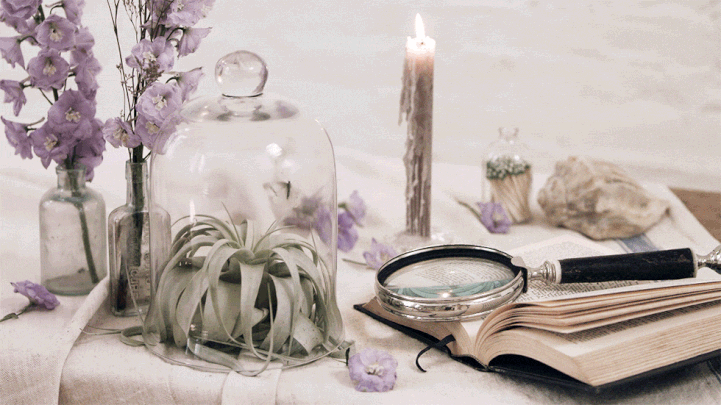 The pioneers of cinemagraphs are digital artist Kevin Burg and photographer Jamie Beck (of Ann Street Studio) who had the idea to apply moving elements to a photograph. They made the first ever "living photographs" for New York Fashion Week in 2011 which sparked the curiosity of industry professionals.
Made using high-end cameras and the post-production tool, Adobe After Effects, the creative duo injected cinematic motion into still images to tell mesmerizing visual stories. The pair told My Modern Met, "In the editing process, there's a moment when it all starts to come together, and it's magical every time. Even a simple blink is just so cool. It's like giving life to a marble statue."
Their most recent series of cinemagraphs, titled Woman, celebrates and highlights the female form and explores their social identity. Each piece features a naked woman, covered in a translucent, silky fabric. While the female subject stays still, the fabric moves over her body like smoke. Burg and Beck explain, "The veil of what we project upon women's bodies and their identities says more about our own predilections as participants in society than it does about who that woman truly is. In Woman, we celebrate the birth of a new era for female identity and question why we externalize so many ideals onto the form of a woman beyond just beauty."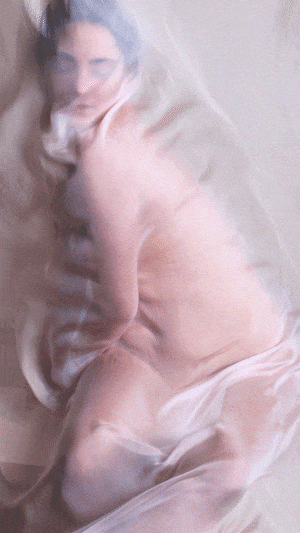 Zack Dougherty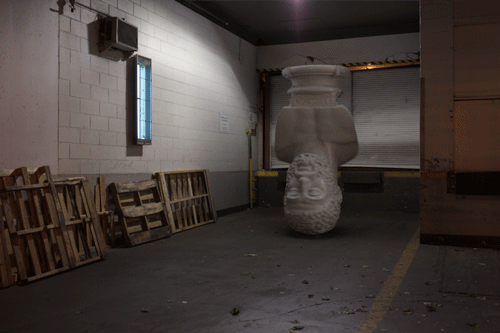 Portland-based multidisciplinary artist Zack Dougherty (aka Hateplow) creates hypnotizing cinemagraphs by bringing sculptural elements to life. From a stone bust that spins on its head in a warehouse to a strange, morphing bubble that hovers inside a phone booth, the artist re-imagines works of art outside of their gallery settings. Each moving element is juxtaposed against still backgrounds, creating hyperrealistic moments that play with our perception of reality.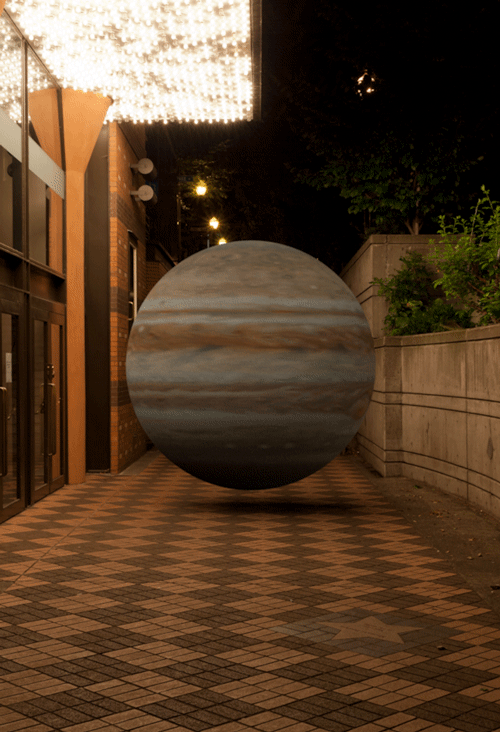 Petra Švajger
Slovenian artist Petra Švajger (aka Gif Gif a Chance) is a fashion design graduate who, instead of designing clothes, found her place in the creative industry through cinemagraphs. With a true passion for moving image, Švajger's short, looping cinemagraphs often feature whimsical characters in fashion editorial-like settings. For one project, The White Rabbit, Švajger created a series of enchanting cinemagraphs in collaboration with costume designer, Damir Raković. The partly-moving images capture the subtle movements in the model's theatrical white dress and the spinning movement of a white umbrella.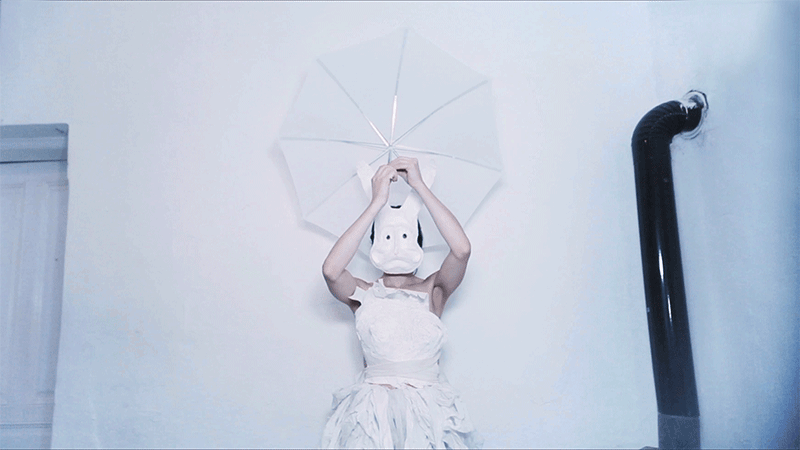 In another personal project titled Mornings, Švajger's charming cinemagraphs feature animated, hand-drawn illustrations. The series tells the story of the artist's morning routine—from snoozing the alarm, to brushing her teeth. The artist reveals, "I find cinemagraphs interesting because they are freaky and beautiful all at the same time and you can watch them forever and ever."

Next up: How to Make a Cinemagraph