With the intricate details complete, AlexT9 mixed and covered the etchings and cuts in bright blue resin.
This required some experimentation…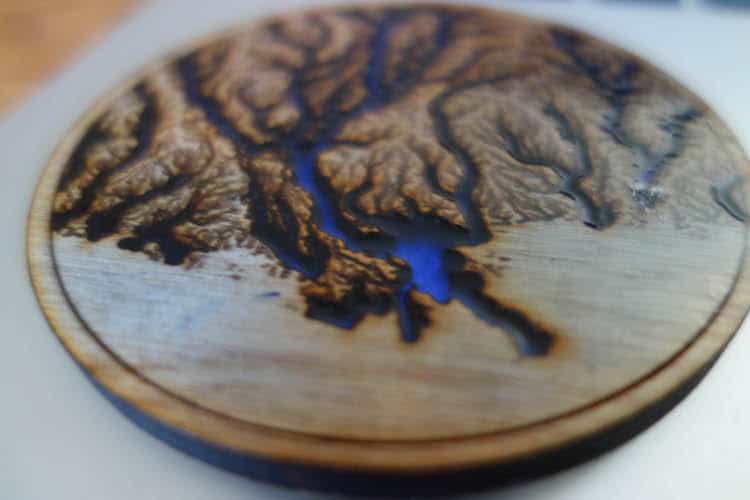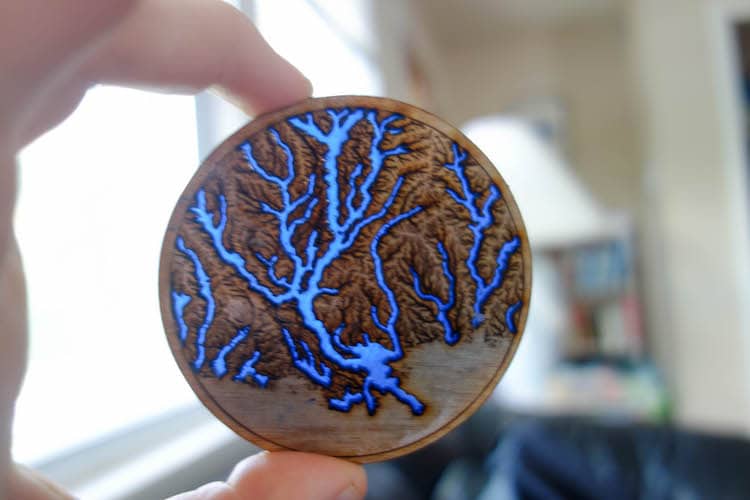 … and it took two coats to get everything cover correctly.
When the resin was dry, AlexT9 constructed a frame and added LED lighting.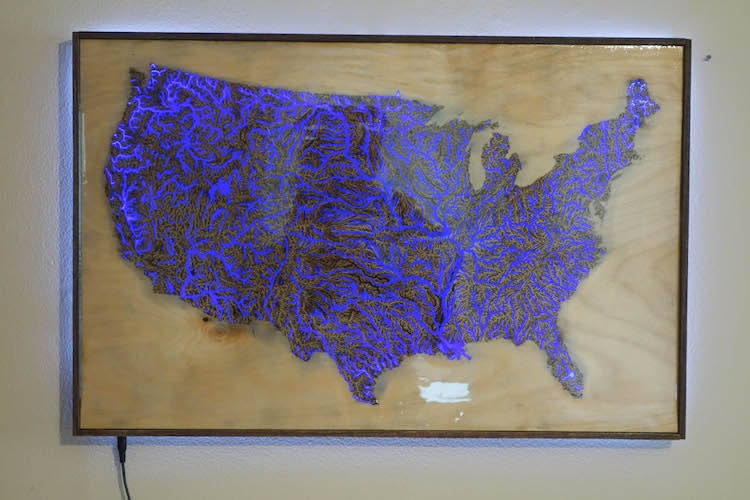 AlexT9: Instructables | Imgur
h/t: [Reddit]
All images via AlexT9.
Related Articles:
Veiny Map Represents Waterways Across America
Stunning Ink and Pencil Portraits on Maps
Intricately Carved Nature Scenes Emerge From Old Paper Maps
3D Laser Cut Wood Maps Show Hidden Underwater World
Handcrafted Porcelain "State Plates" Form 7-Foot Map of the United States