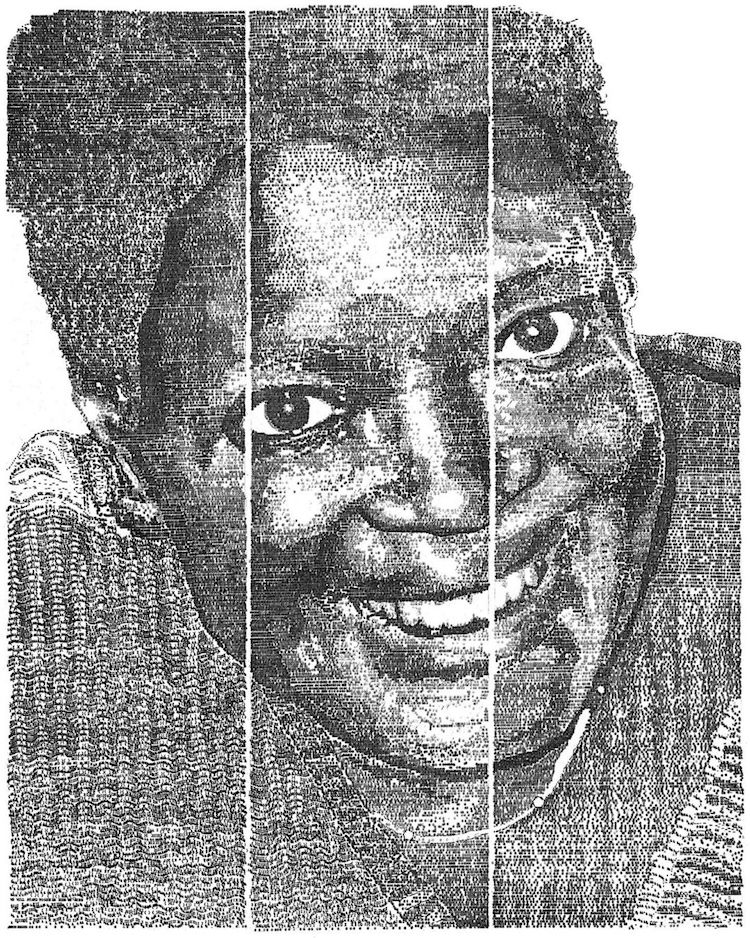 Some people may consider typewriters a thing of the past, but UK-based artist James Cook has found a creative way to use this vintage technology. He renders detailed landscapes and portraits by typing a careful assemblage of letters, numbers, and punctuation marks onto sheets of paper. Cook has spent six years honing his skills on age-old machines, producing over 100 detailed drawings.
"My work is inspired by Paul Smith, an American typewriter artist who suffered with cerebral palsy," Cook tells My Modern Met. "His condition restricted his ability to make precise hand movements; however, he found control in the use of a typewriter. His portfolio of work spans more than 70 years and his legacy of work is primarily the inspiration for the drawings that I make." Cook has collected almost 30 typewriters that range from mechanical portable machines from the 1950s to early electronic typewriters from the 90s. He alternates between machines to complete commissions for album covers, celebrity and pet portraits, as well as architectural illustrations.
"There is something fascinating about using the 43 keys of a typewriter and using the various shapes of the punctuation, letters, and numbers to arrange and configure onto a piece of paper to create a desired shape or type of shading," Cook explains. While most of his work is created indoors, he occasionally takes his portable typewriters outside to produce art en plein air. He has captured windmills, classical buildings, and even ships with his clever assortment of characters.
"I have recently completed a drawing which, unofficially is the largest ever typewriter drawing produced," the artist explains. Cook was commissioned by the Creative Director and President of Ms MIN Womenswear, Ian Hylton, to create a portrait of his late mother. Inside her clothing are carefully concealed type-written messages. "The drawing measures roughly 4 feet x 3 feet and is made up of more than 100,000 letters, numbers, and punctuation marks." The artist spent over a month rendering the subject on three rolls of typed paper, which were then pressed together on a mount board.
Scroll down to see more typewriter art by Cook, and follow the artist on Instagram to keep up to date with his latest creations and upcoming exhibitions.
UK-based artist James Cook uses a typewriter to create incredible art.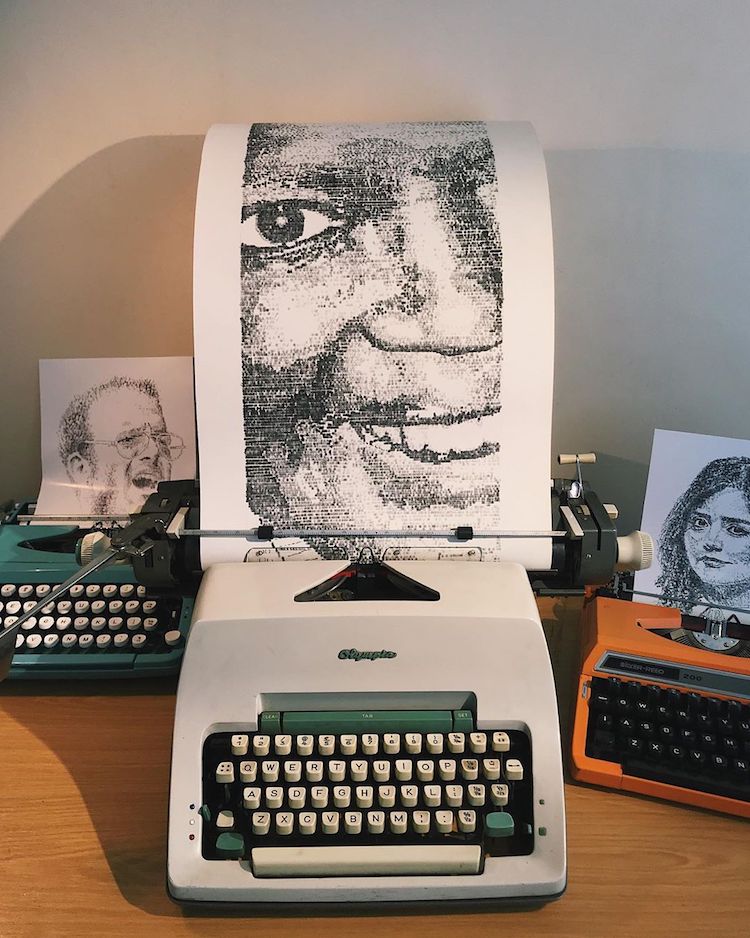 He recently completed a commissioned portrait made up of 100,000 letters, numbers, and punctuation marks.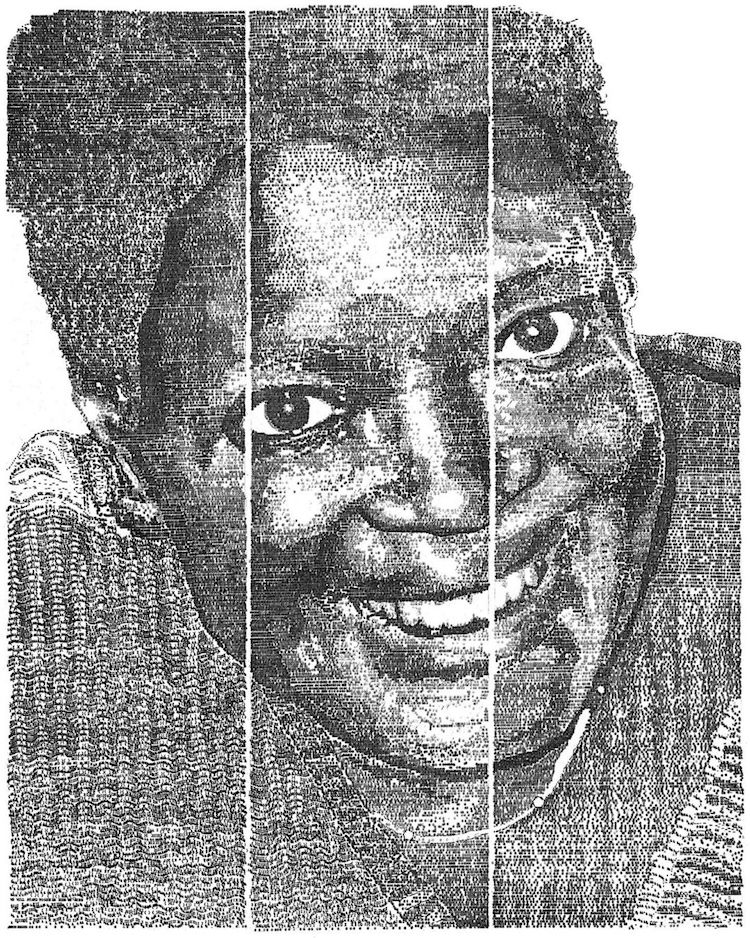 The finished piece measures 4 feet by 3 feet.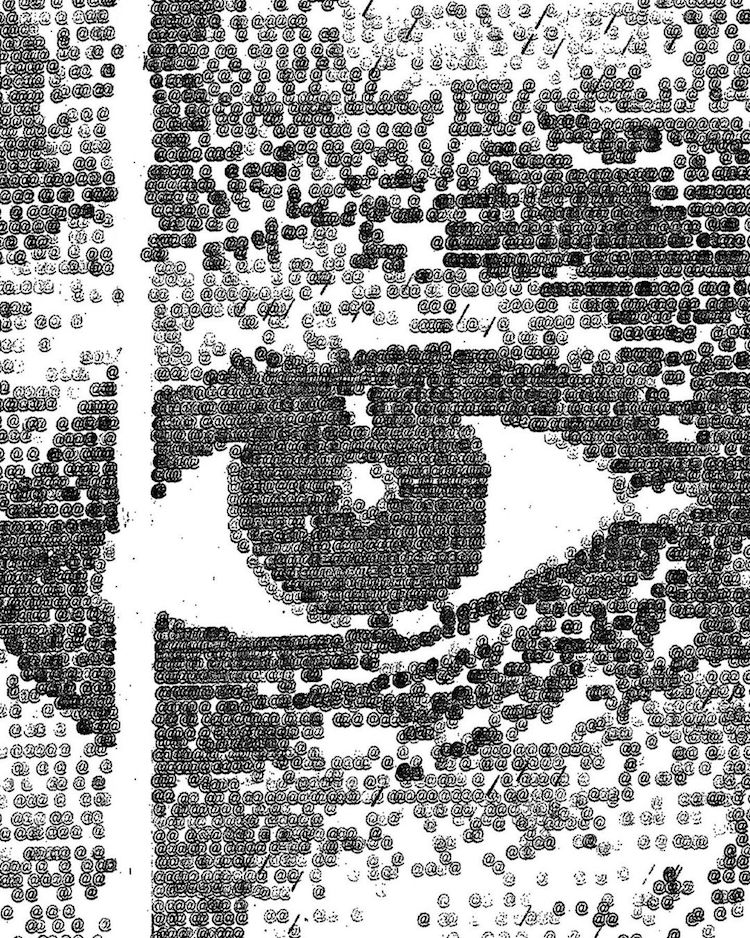 Cook also takes his portable typewriter outdoors to render landscapes and architecture.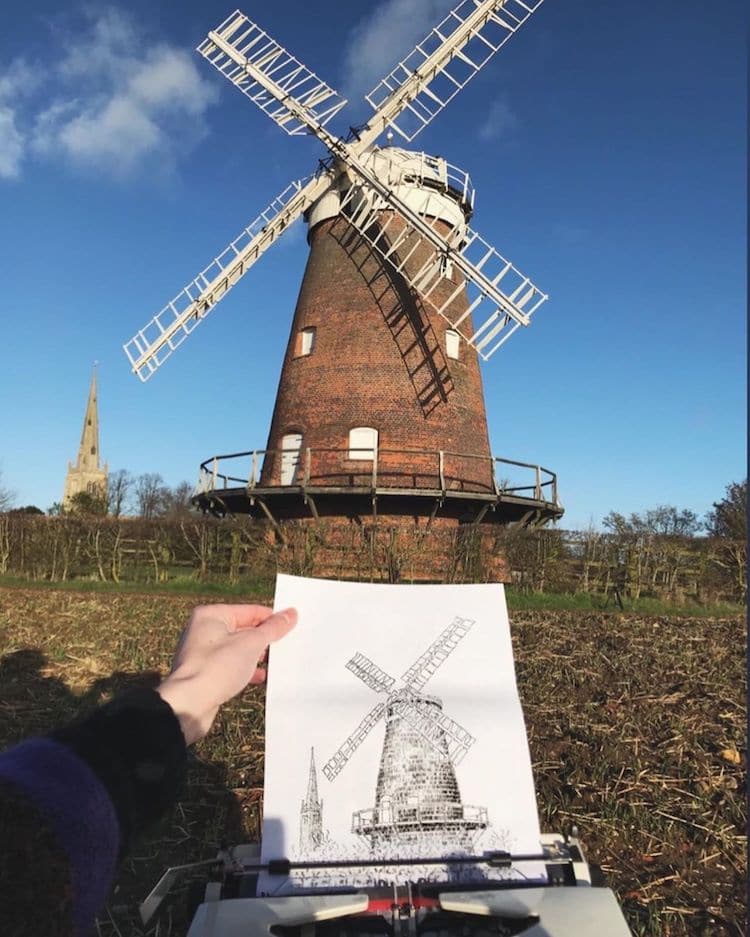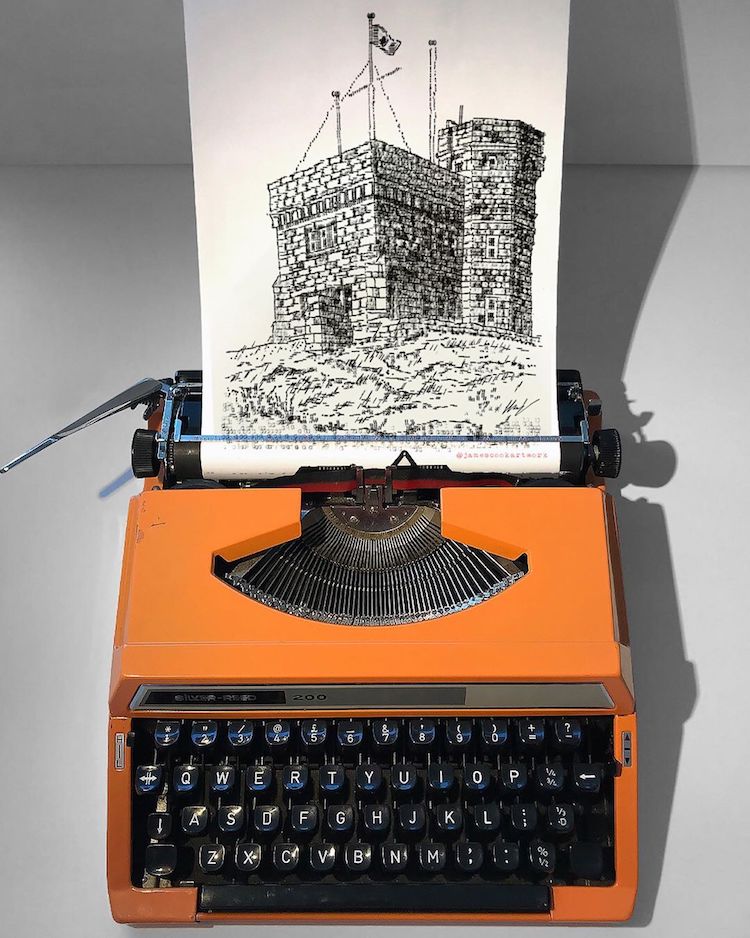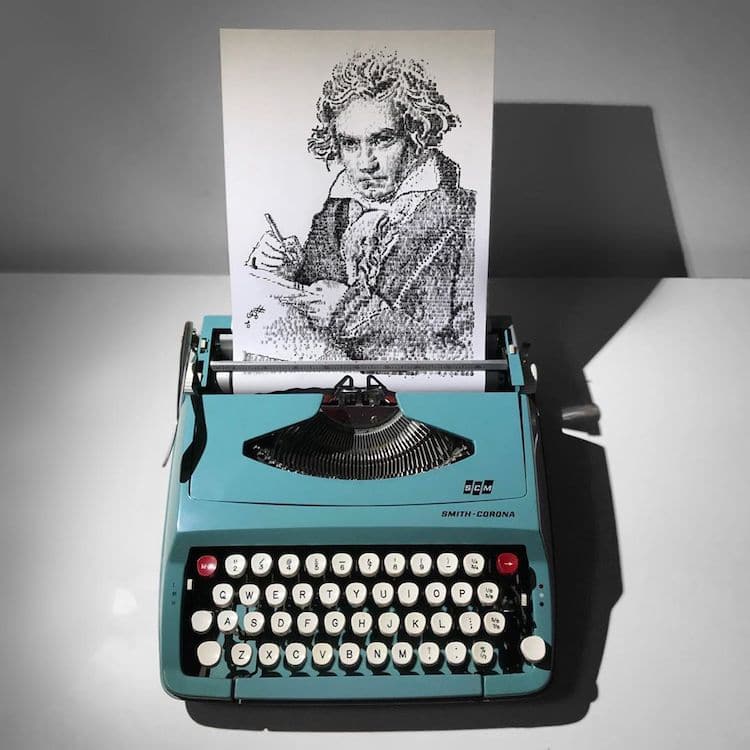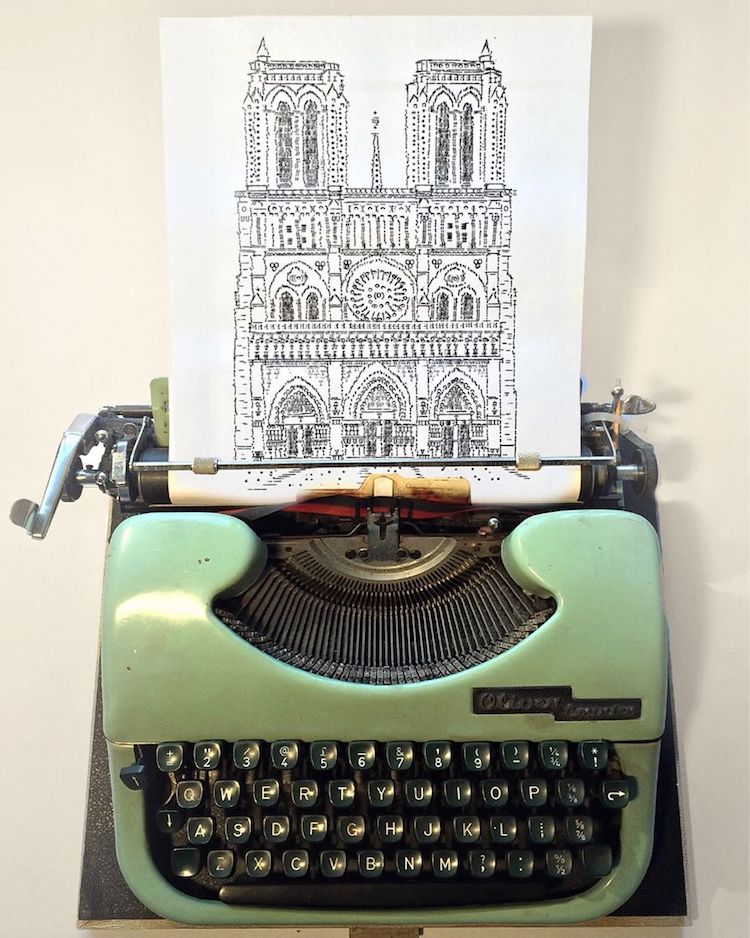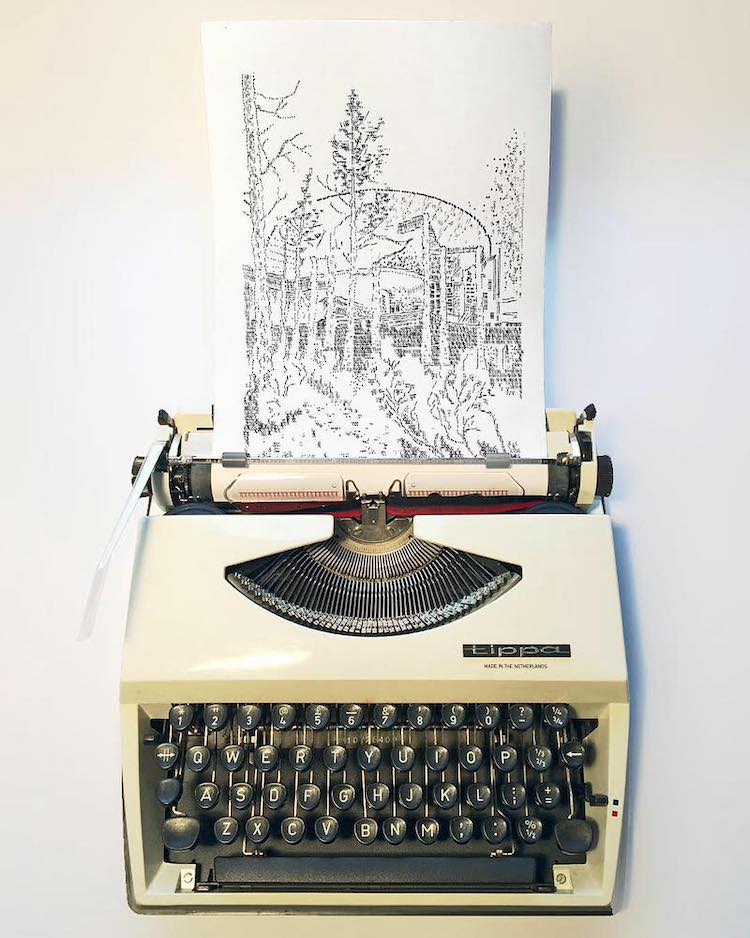 Here is a video of how Cook produced the large-scale portrait:
View this post on Instagram
You can also watch these videos for more insight into Cook's typewriter art process:
View this post on Instagram
View this post on Instagram
James Cook: Website | Instagram
Related Articles:
Elegant Calligraphy Mural Greets Passersby With an Uplifting Quote From a 14th Century Poet
8 Calligraphy and Hand-Lettering Artists Who Have Mastered the Art of Words
This Rare Vintage Typewriter from the 1950s Lets You Type Sheet Music