If New York is the city that never sleeps, London must be a close second. The English metropolis is buzzing with contemporary culture as well as a rich history that, together, will ensure you'll never run out of things to do—whether you're visiting for the first or the 50th time. My Modern Met had the chance to tour the bustling city and enjoy some of its best accommodations, go sightseeing, and partake in a sampling of its delicious food offerings. Scroll down for our travel guide to art and culture in London.
Where to Stay in London
Shangri-La at The Shard London
If you're looking for a truly luxurious stay while in London, you've got to book a room at the Shangri-La at The Shard London. Housed in the United Kingdom's tallest building, the rooms are located on levels 36 to 51, meaning that you'll always have an incredible panoramic view of the city skyline.
In addition to awe-inspiring sights, Shangri-La boasts four restaurants and bars as well as an Infinity Skypool on the 52nd story of The Shard. Couple these amenities with impeccable service and you've got a five-star experience that you'll never forget.
The London EDITION
The London EDITION combines history and luxury into one exquisite boutique hotel. Located on the edge of the Soho neighborhood, it's in a great spot for shopping and dining, but you might find that you choose to stay in. The stylish rooms feature custom furnishings including wood-paneled walls that evoke a cabin-like feel and a dining program led by Michelin-starred UK chef Jason Atherton. He offers seasonal, contemporary British cuisine at Berners Tavern as well as specialty cocktails in two bars, the Lobby and Punch Room.
Ace Hotel London Shoreditch
Situated in the creative neighborhood of Shoreditch, the Ace Hotel is ideal for exploring all that this artsy area has to offer—at an affordable price point. The rooms range from Standard to Suites, and each has a chic industrial feel. A vibrant crowd often gathers in the lobby that boasts a bar and an art gallery. Feel like dancing? Visit the 7th-floor bar with live music and DJ sessions.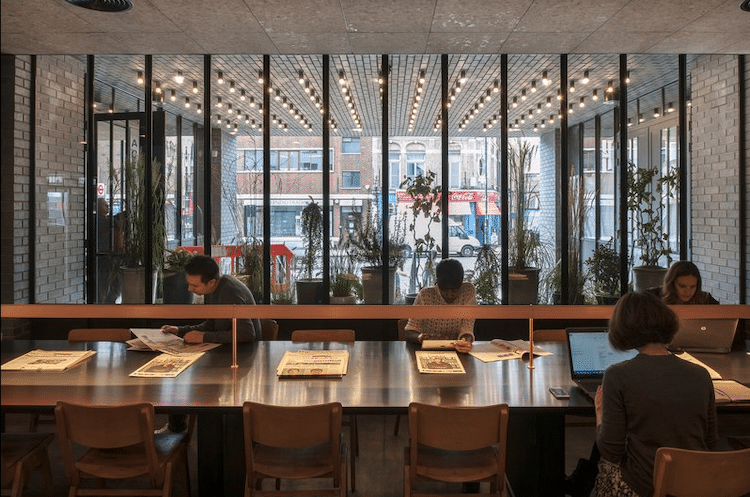 During your stay, be sure to walk to the Old Spitalfields Market—a covered retail site that has been around for over 350 years and houses over 50 shops and stalls.
Sights to See While in London
Big Bus Tour
If it's your first time in London, seeing it via the Big Bus Tour early in your trip can help you to get your bearings. This sight-seeing excursion lets you hop-on and hop-off at any stop. You can exit the bus at Buckingham Palace and explore for a while and then get back on when you're ready to see the British Museum.
The Big Bus Tour is included in the London Explorer Pass—a special ticket that allows you to visit multiple attractions in the city. You'll save time waiting in line as well as money. Choose to visit three, five, or seven attractions from the 20 available and enjoy easy, ticketless entry to your chosen places.
Walk Around Covent Garden
You'll find shopping and entertainment at Covent Garden located in London's West End. It has a car-free Piazza with high-end retail stores (we were fans of Neal's Yard) that's also home to the London Opera House and the 17th-century St. Paul's Church. For a quick and delicious meal (or midday snack), grab a slice of pizza at Homeslice.
London Eye
Get a bird's-eye view of the amazing metropolis when you take a jaunt in the London Eye. The giant observation wheel comprises capsules that include floor-to-ceiling glazing for an ultimate look at the skyline. A standard ticket places you in a car with other sightseers during the half-hour trip. For an added cost, champagne and private capsules are available.
Ride Santander Bicycles in Kensington Garden and Hyde Park
Looking for a nature break in the big city? Hop on one of the rentable Santander Cycles and trek around the gorgeous Kensington Garden or Hyde Park. Like other bike-share programs, there's no need to return to where you started your ride—just dock the bike at any Santander station and you're good to go.
Next: More Things to See and Eat in London