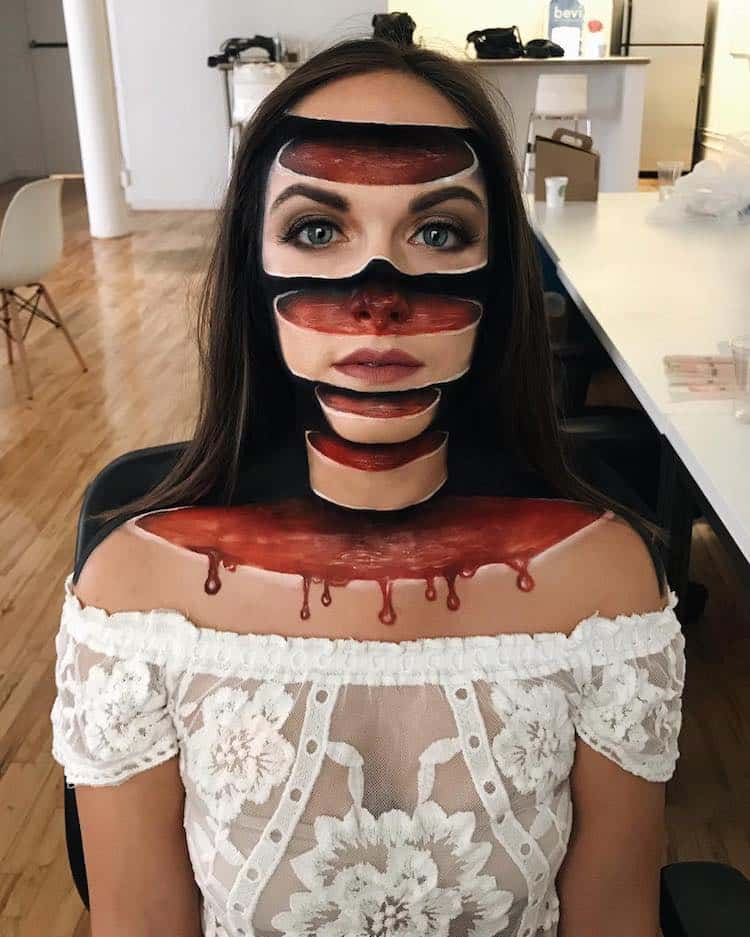 Makeup is often lauded for its transformative beauty effects, but the pinnacle of its power is best demonstrated by creating stunning 3D illusions. Mimi Choi, a former school teacher turned makeup artist, has recently wowed us with her ability to alter herself and others into surreal versions of their former selves. She's since continued this mind-bending work to make people look like they've been split into pieces or hollowed.
So, how does she do it? Choi's expertise comes from a masterful understanding of how to achieve three dimensionality on any surface. Manipulating makeup like she would a conventional paint palette, she uses well-placed drop shadows to make her artwork appear like it's popping off the skin—or in some cases, receding into the body. Often, she bumps up the contrast or size of the shadow, which could feel cartoonish. But in this case, it's vital to making her optical illusion makeup believable.
If you fancy yourself a beauty addict and want to try this type of 3D makeup for yourself, it's possible with drugstore products. Choi often lists the exact makeup she uses in detailed Instagram posts.
Teacher-turned-makeup artist Mimi Choi creates mind-bending transformations with optical illusion makeup.
Using everyday beauty products and paintbrushes, she can make her or others look like they're cracked or split into pieces.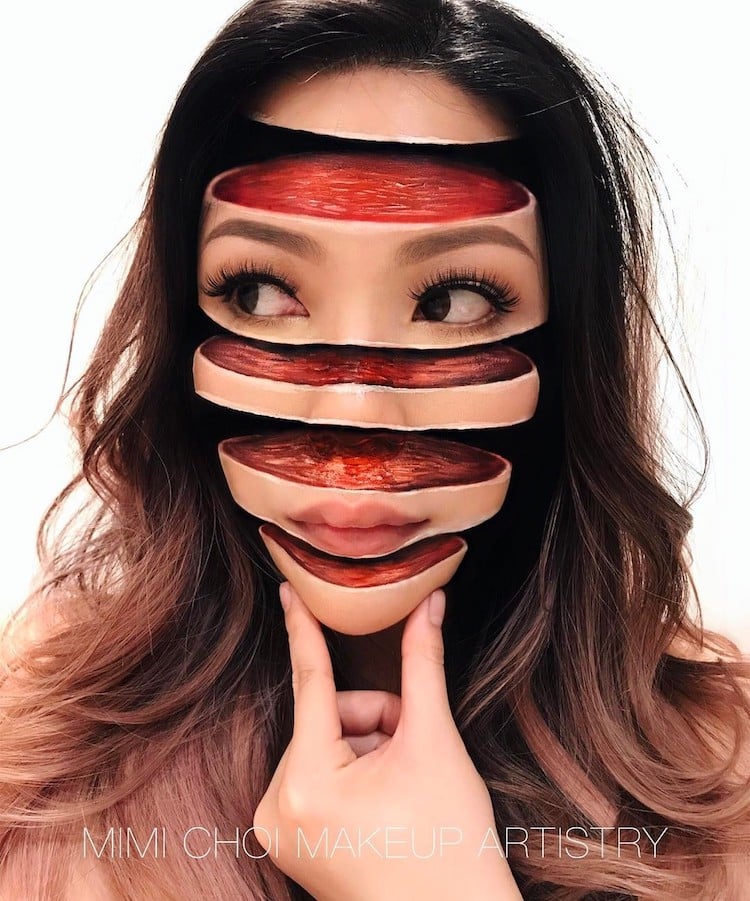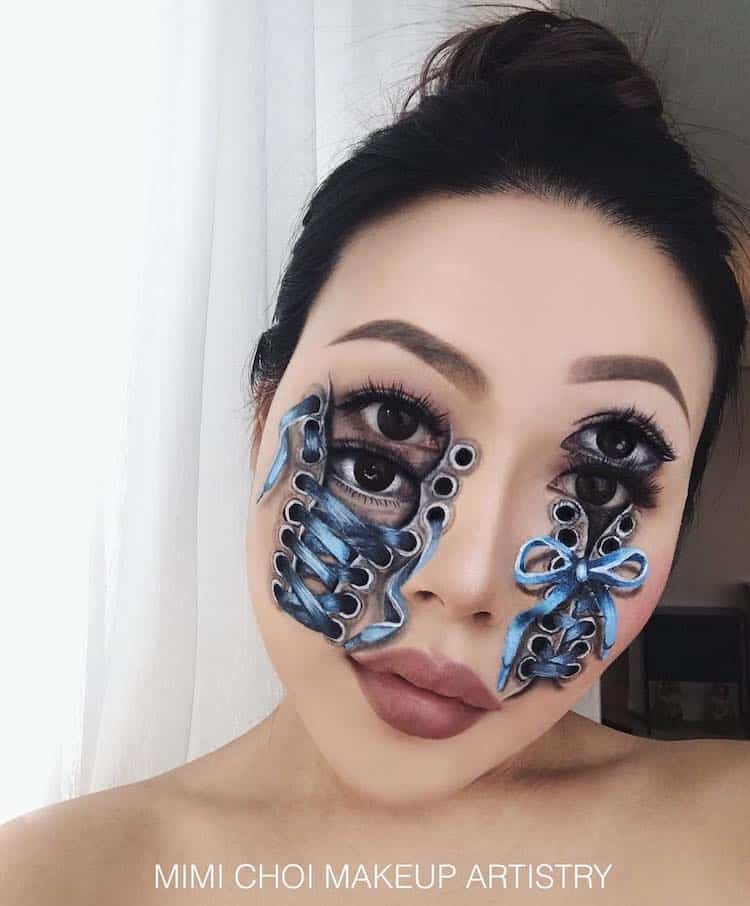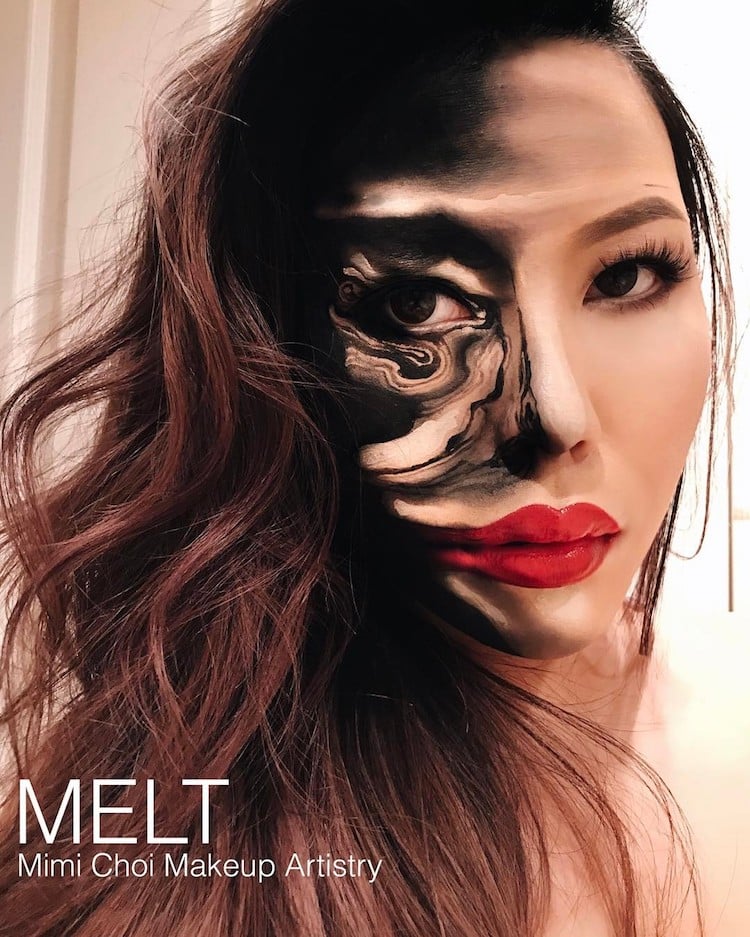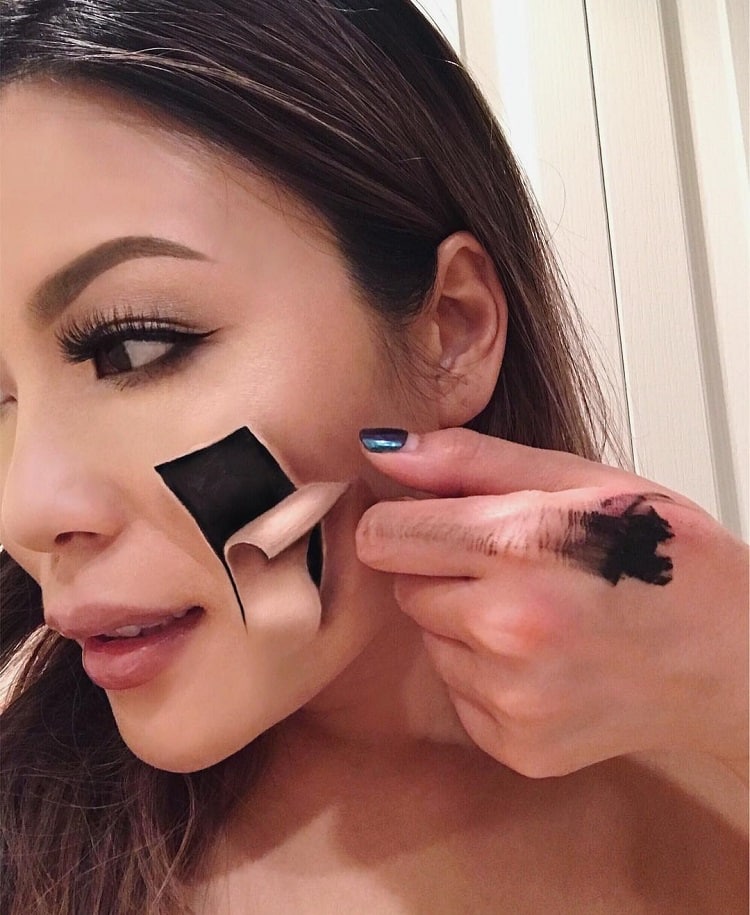 Mimi Choi: Facebook | Instagram
All images via Mimi Choi.
Related Articles:
Self-Taught Makeup Artist Transforms Eyelids Into Classic Works of Art
31 Thrilling Transformations Realized with the Power of Makeup
Makeup Artist Transforms Her Eyelids into Two Gorgeous Shimmering Sunsets
Makeup Artist Paints Her Pucker to Turn Her Lips into Mesmerizing Works of Art
Artist Transforms Herself Into Mind Bending Optical Illusions Without Photoshop