Thirty-nine men from around the globe competed in the eighth edition of the Mister Global beauty competition. Held in Thailand on February 11, the contestants competed in different categories like interviews and formal wear. But perhaps the most highly anticipated category is when everyone dons their national costumes. Intended to represent each contestant's national identity, there is a lot tied up in each outfit.
As always, this year's national costumes were impressive. All of the contestants modeled for a photoshoot to show off their outfits and were judged after a runway presentation. This year's Best National Costume prize went to Mark Avendaño of the Philippines. His glammed-up take on the jeepneys that provide much of the country's public transportation won the judges over.
Some costumes were definitely made to dazzle while a few took a laid-back approach. Mister Global 2022 winner Juan Carlos Ariosa of Cuba didn't hold back with his national costume. It included an elaborate headpiece and a full set of wings. On the other side of the spectrum, Mister Poland looked like a character from The Matrix in a sleek long black coat.
While these photos by David Ryo certainly show off the costumes, it's also worth checking out the video of the National Costume portion of the pageant. Seeing each man present their look adds a new dimension to the costumes.
Scroll down to see all 39 looks from Mister Global 2022. And don't worry, you won't have to wait long for even more looks to arrive. The 2023 edition of the contest will be held in Thailand this November before future editions rotate to different host countries.
39 men competed in the 2022 Mister Global male beauty pageant.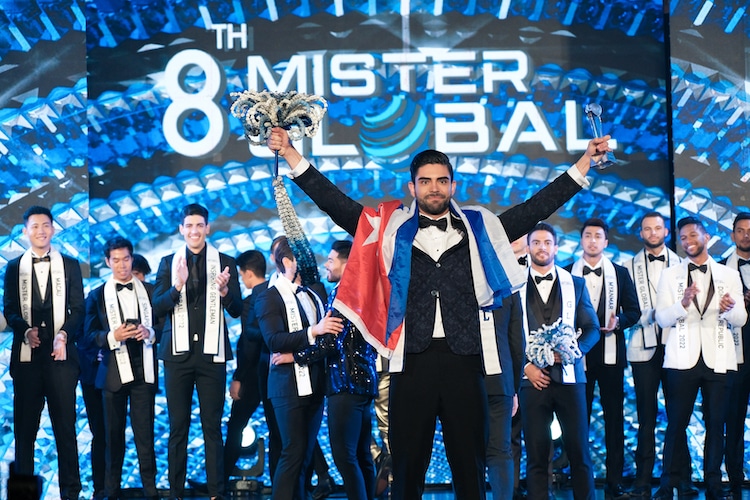 Mister Cuba, Juan Carlos Ariosa, won the contest and the title of Mister Global.
One of the most highly anticipated parts of the events is when the contestants show off their national costumes.
Mister Philippines won a special prize for the Best National Costume.
See the rest of the Mister Global contestants and judge for yourself who was your favorite.
Each costume represents the contestants' national identity.
Each contestant puts a lot of work into these elaborate outfits.
National Costume is one of several categories the men compete in to win the title of Mister Global.
The next edition, Mister Global 2023, will be held in Thailand in November.
Mister Global: Facebook | Instagram | YouTube
My Modern Met granted permission to feature photos by Mister Global.
Related Articles

:

33 Men Represent Their Country's National Dress in Male Beauty Pageant

Miss Ukraine Unveils Amazing "Warrior of Light" Costume for Miss Universe

Take a Look at Some of the Creative National Costumes From the 71st Miss Universe Pageant

38 Men From Around the World Showcase Their Country's "National Costume" in Male Pageant