Avant-garde artist and self-described "alchemist" Kensuke Koike crafts collages with a surrealist twist. Rather than use a simple pair of scissors or a tried-and-true X-acto knife, Koike often creates his pieced-together works with an unconventional tool: a hand-cranked pasta maker. For his latest magic trick, Koike uses the machine to perplexingly produce duplicate copies of a single dog portrait.
So, how does he do it? Koike first inserts the photograph into the mechanical pasta maker, which cuts it into a series of uniform strips. He then sorts every other piece into one of two groupings, culminating in a pair of nearly identical images. Koike repeats the process with these new twin portraits, rotating their orientation as he puts them into the machine. Using the same strategy, Koike rearranges the strips, and—voila! He has turned a single picture into four photographs
In order to showcase the ins-and-outs of his creative collage trick, Koike filmed his artistic process. In addition to serving as a quirky performance art piece, the short video proves that there's "nothing added, nothing removed," and no hocus pocus involved.
To perform his creative collage trick, Kensuke Koike first puts a photo through a pasta maker.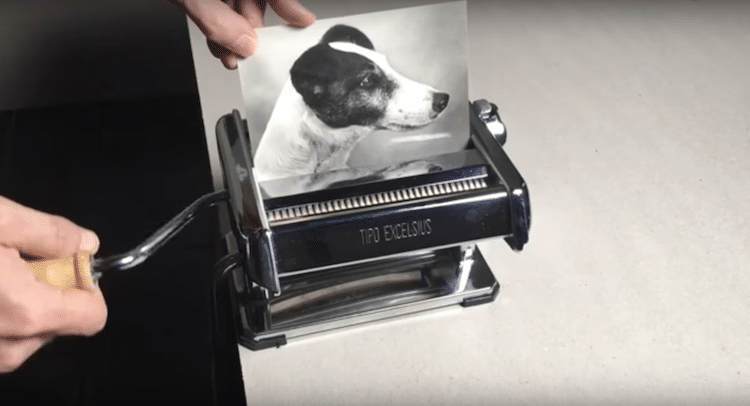 He then strategically rearranges the strips.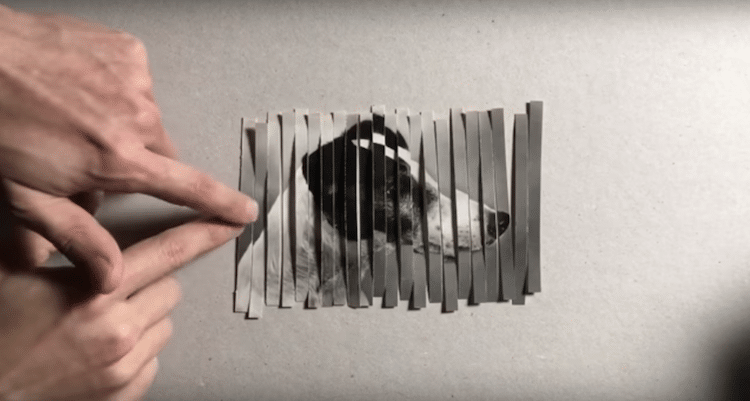 This results in two duplicate photo collages of the same picture.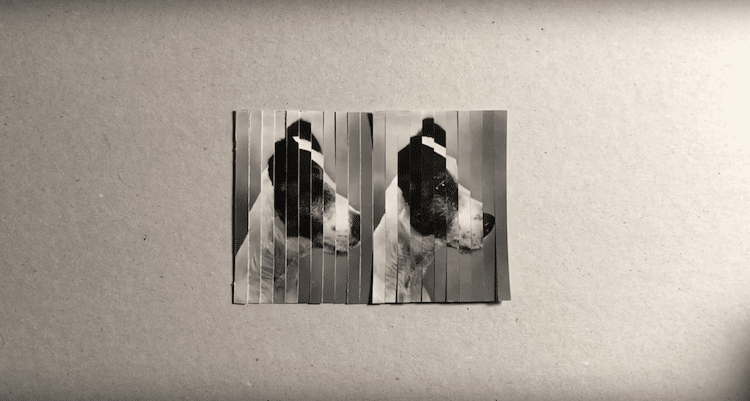 Koike then repeats the process, inserting the new photographs into the machine.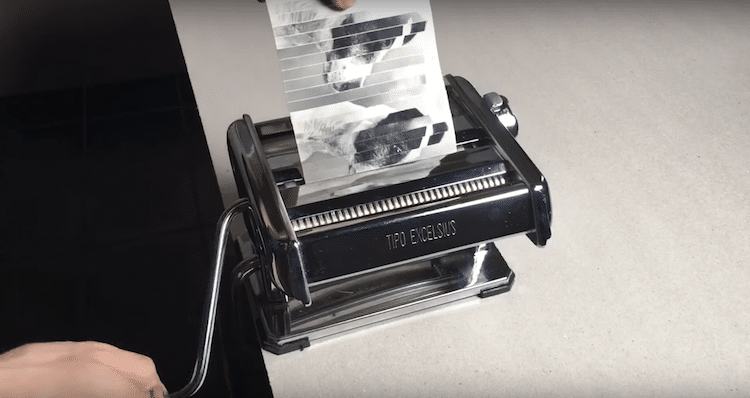 Once reorganized…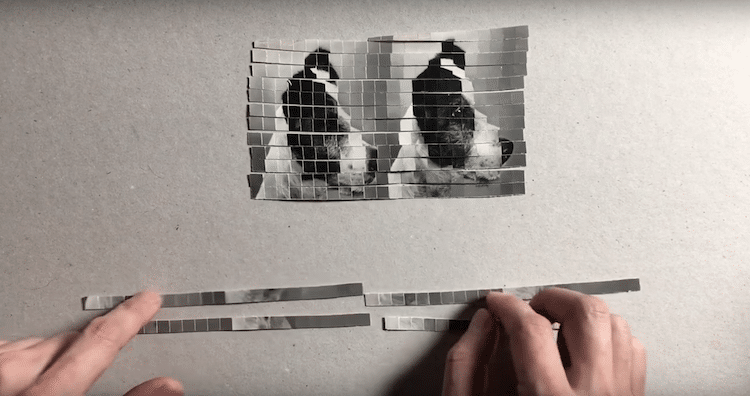 He is left with four copies!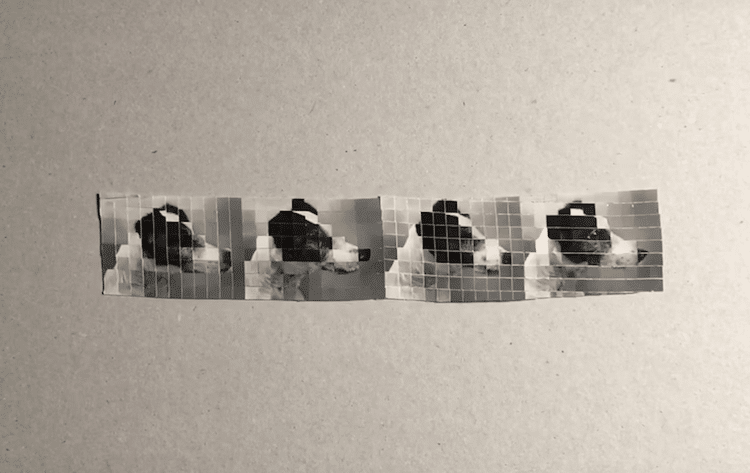 Watch the perplexing performance below.
Kensuke Koike: Website | Facebook | Instagram | Twitter | Youtube | Vimeo
h/t: [Laughing Squid]
All images via Kensuke Koike.
Related Articles:
Strips of Film Woven Together to Create Fragmented Photos
Mind-Bending Vertical Strips of Alternating Images
Surreal Collages of Vintage Portraits by Matthieu Bourel
Food Artist Creates Rainbow-Colored Pasta Using All Natural Ingredients