Pony Reinhardt's naturalistic monochromatic tattoo pieces reflect deep artistic flair and amazing talent. Her intrinsic tattoos are rich in detail and visual texture, and often feature elements of the natural world with a modern twist. She tattoos using vegan ink with plant-based glycerin, and is happy to accommodate each client's unique vision into their piece.
Her works incorporate aspects of biology and animal anatomy, all while transporting one outside and straight into the woods. From fungi to delicately shaded birds and even the occasional unicorn, Reinhardt's pieces are cohesively put together with both vintage and contemporary themes.
The young artist takes clients at Tenderfoot, her private, appointment-only tattoo studio located in Portland, Oregon. Aside from just tattoos, Reinhardt also boasts a number of other artistic talents you can view on her website.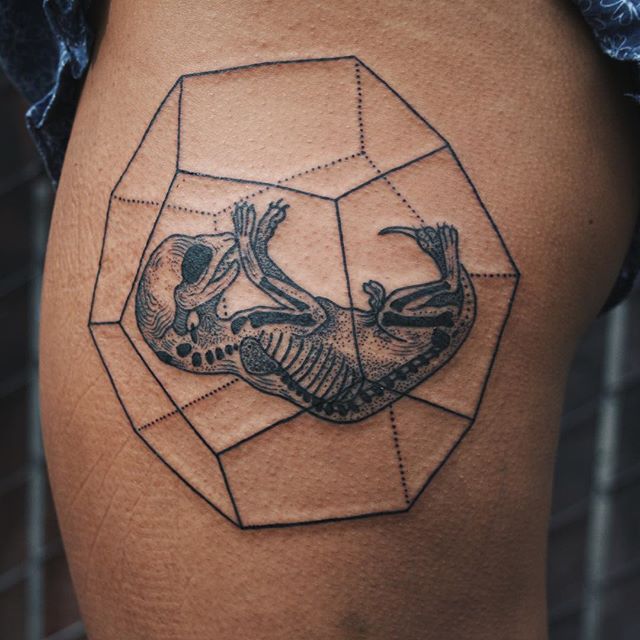 Pony Reinhardt: Instagram
Tenderfoot Studio: Website | Instagram
via [Illusion]