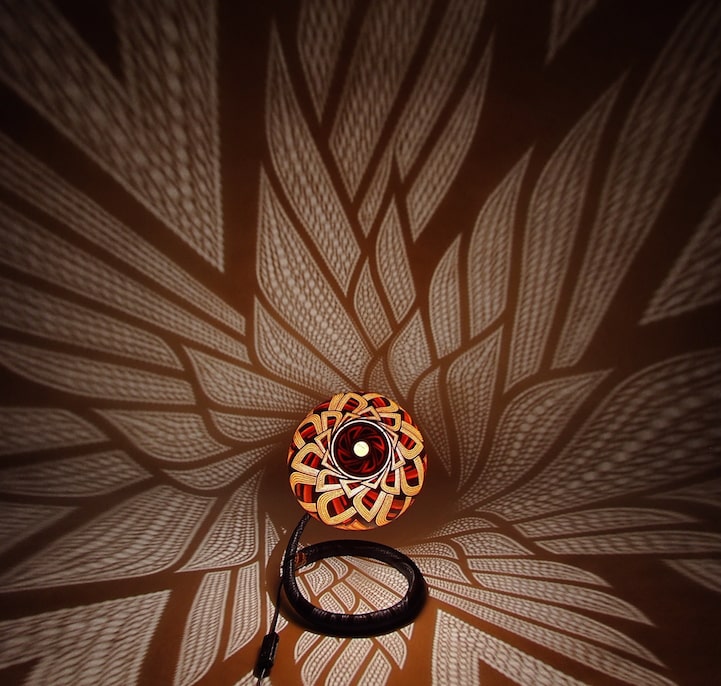 Polish artist Przemek Krawczyński transforms calabash (bottle gourds) into carefully handcrafted, intricately carved lamps that illuminate their surroundings with brilliant displays of light. The unique sculptures are beautiful by day, but they become truly magical in the dark as light shines through thousands of holes to project radiant designs and patterns around the room.
"By day, my lamp is a unique sculpture, while at night, the light breathes new life into that sculpture, seeping through intricately carved wood and passing through thousands of holes," Krawczyński says. "Flowing shadows fill the space and cast the patterns on the surrounding surfaces, which turns each interior into scenes [of] breathtaking spectacle. The hypnotizing light can create dreamlike, romantic atmospheres in bedrooms, as well as calm and peaceful vibes in home offices or living rooms. Regardless of place, the play of light is feast for the eyes."
Krawczyński is entirely self-taught as an artist, having first experimented with gourds in 2009. A year later, he decided to quit his job at an architecture studio to pursue his creative passion. He traveled to Senegal, where he bought the calabashes that would become his main medium. Since then, he has created many gorgeous lamps, with each piece taking about 2-4 months to complete. No two patterns are the same, making every single lamp an utterly unique work of art that is both functional and dazzling to behold.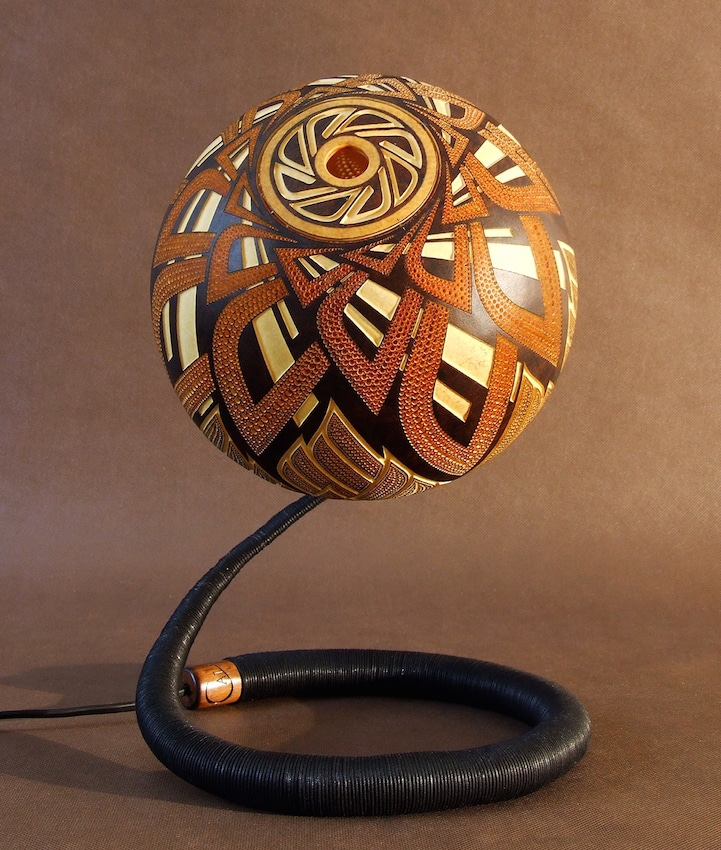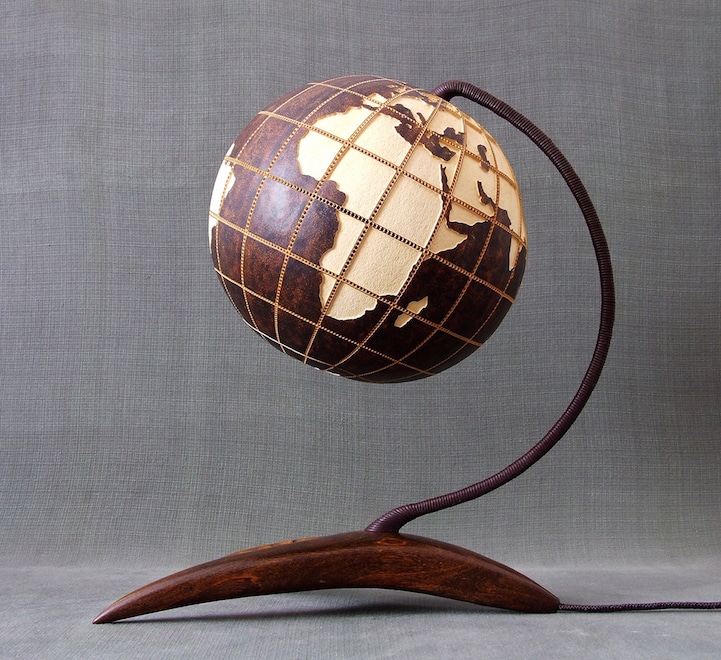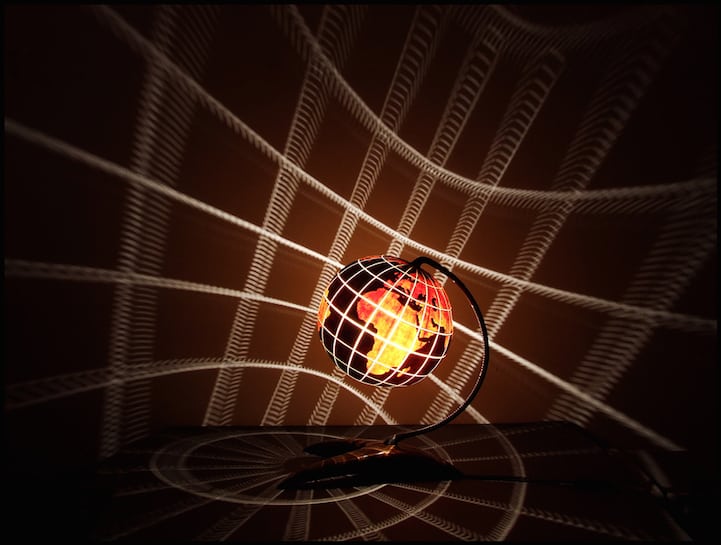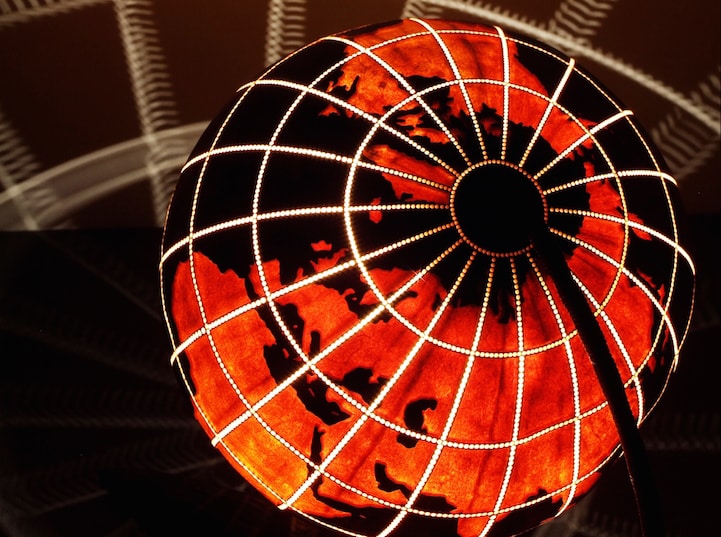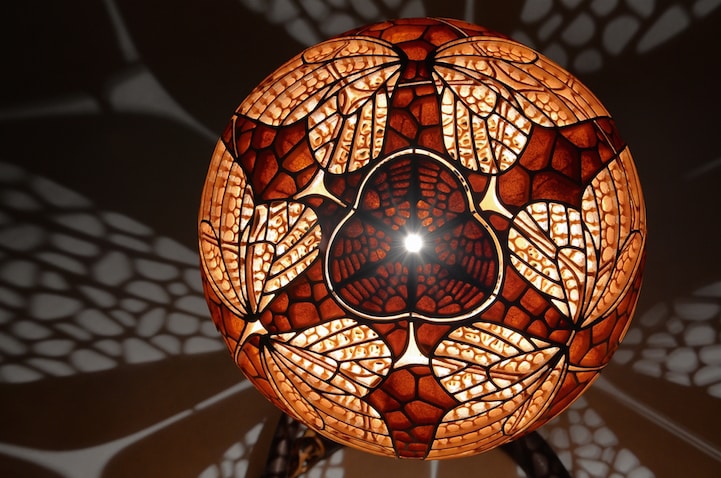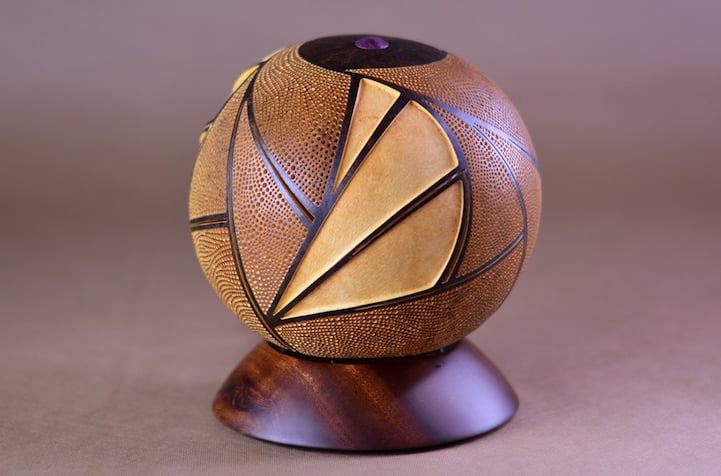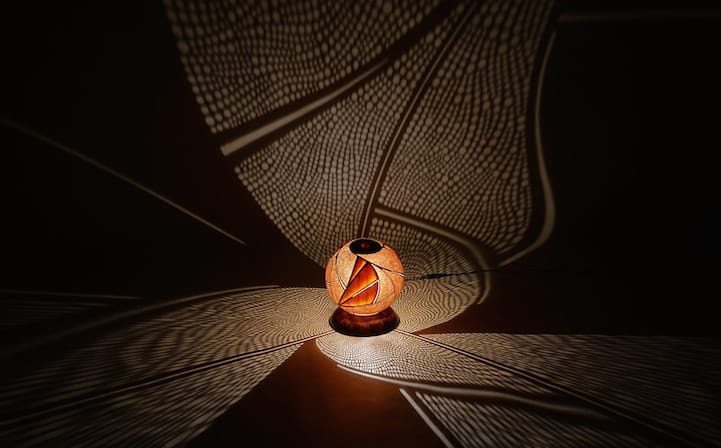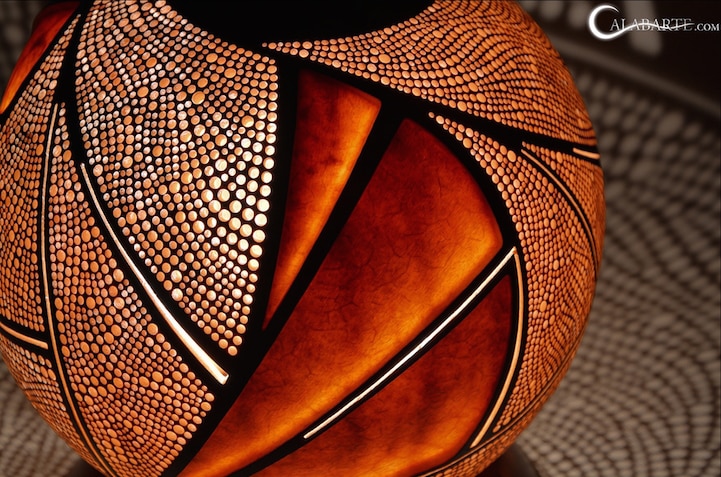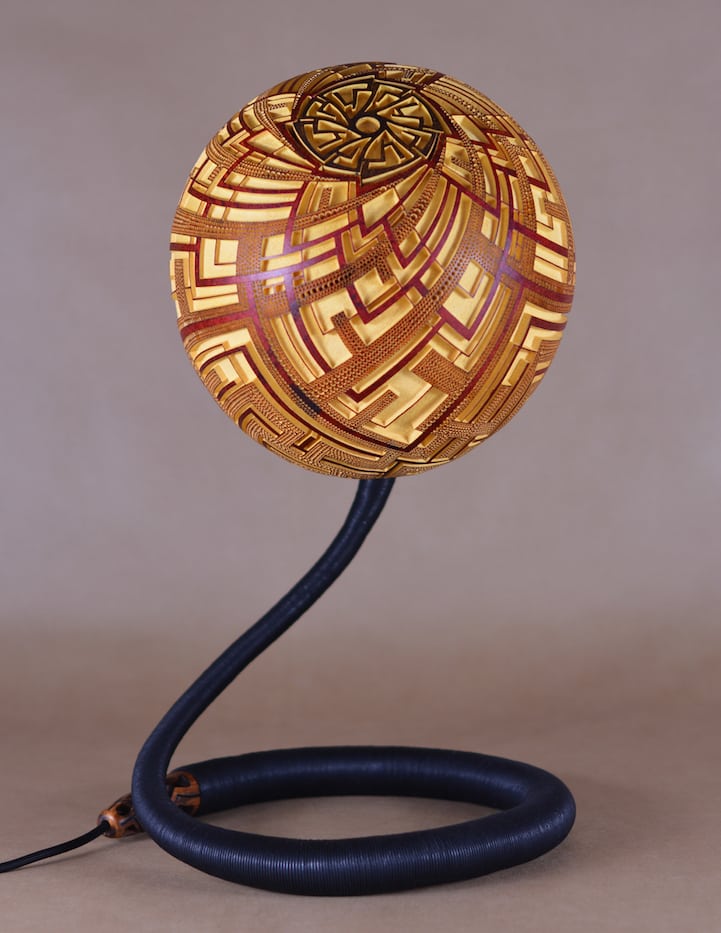 Przemek Krawczyński: Website | Facebook | Behance | Flickr | Tumblr
via [punk-arts]