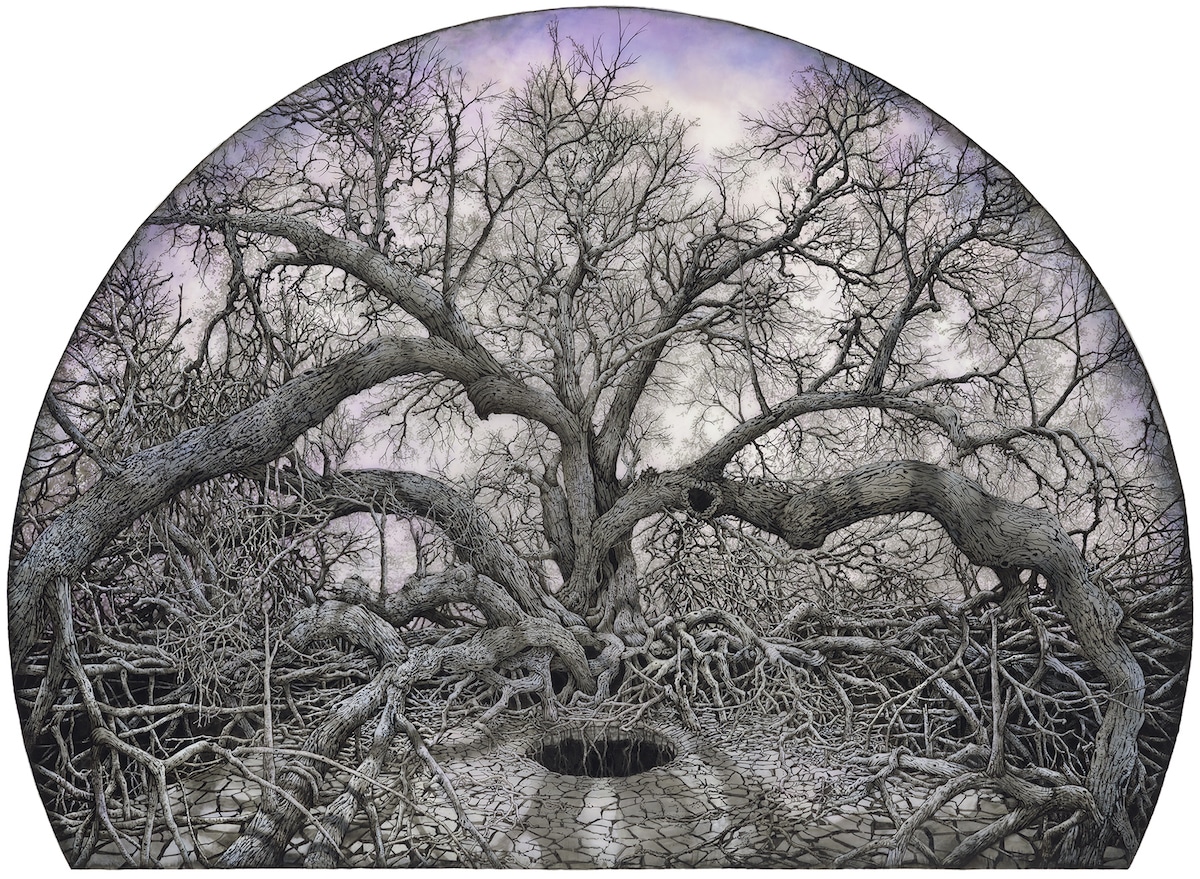 Los Angeles-based artist Rachael Pease explores memories of rural landscapes through her intricate drawings. Each piece documents real trees she's seen and photographed. Before Pease puts pen to paper, she brainstorms compositions by putting together a collage from different photos. Once the artist's satisfied, she applies India ink on frosted mylar, resulting in a rich, glowing effect.
"As I draw, I weave reality with strings of fantasy and inspiration that I received from the actual trees at the location," Pease explains. "In my studio, I revisit the trees and talk to them. I think about the roots breaking the dry soil in the ground or how a branch bends over one's head to the sky. Trees provide me with a mirror to look inward. They make me nostalgic of the wild freedom, wonder, and fear I experienced growing up in my home forests of Indiana. My goal as an artist is to help provide access for others to that self-reflective mirror, to reconnect us with looking and be an envoy of nature."
Pease applies meticulous detail to the texture of the trees and the dry landscapes they grow from. The bold trees' silhouettes are contrasted by the soft and slightly colorful skies, offering a visually realistic balance. She also consciously frames the drawings in a circle or oval, which seems to emulate the perspective of binoculars or a telescope. In some works, the branches of the trees dominate the composition, in others, it is the strong labyrinth of roots.
To keep up to date with Pease's latest creations you can follow her on Instagram.
Los Angeles-based artist Rachael Pease uses India ink on frosted mylar to compose her intricate landscape drawings.
Each illustration features giant trees with wild, unruly roots.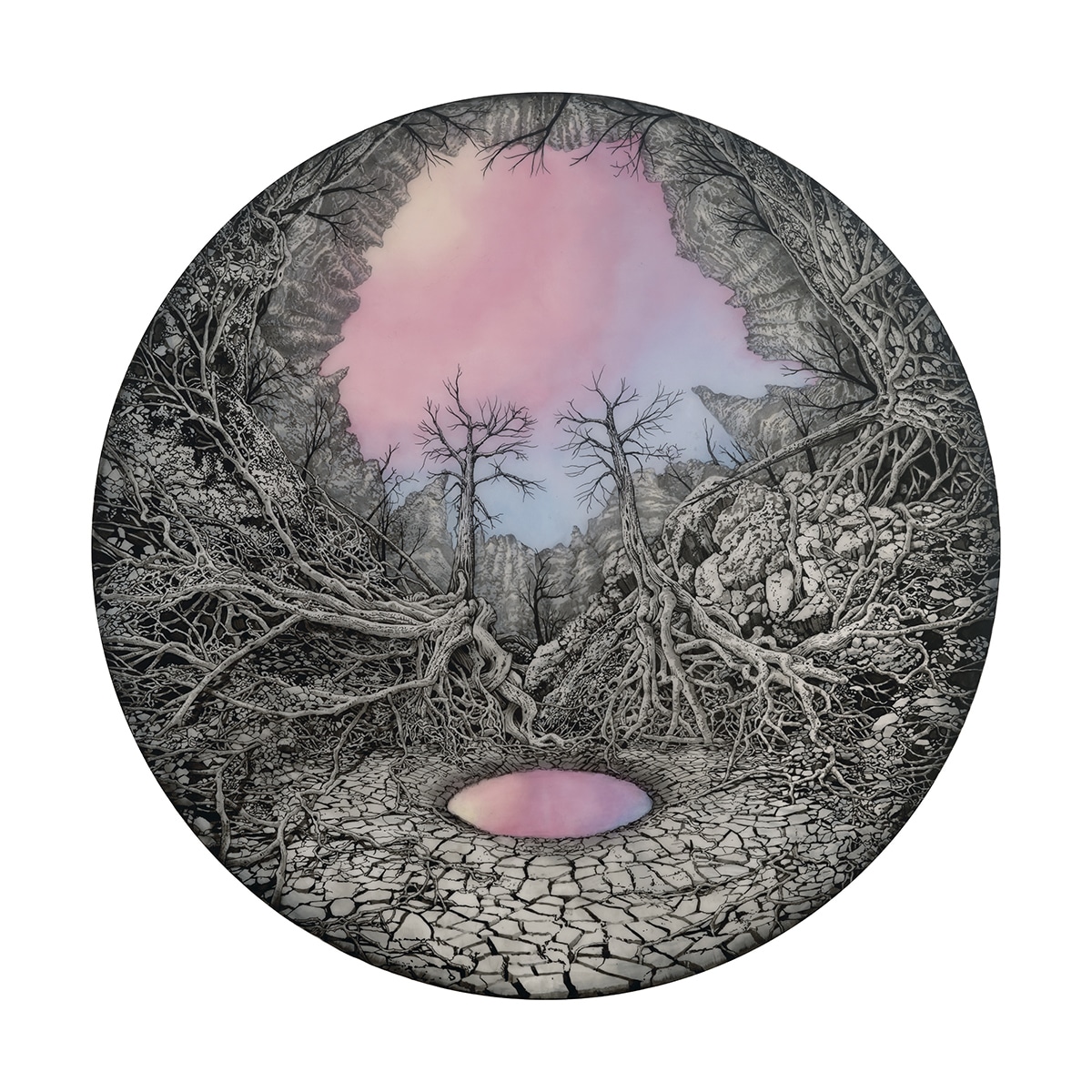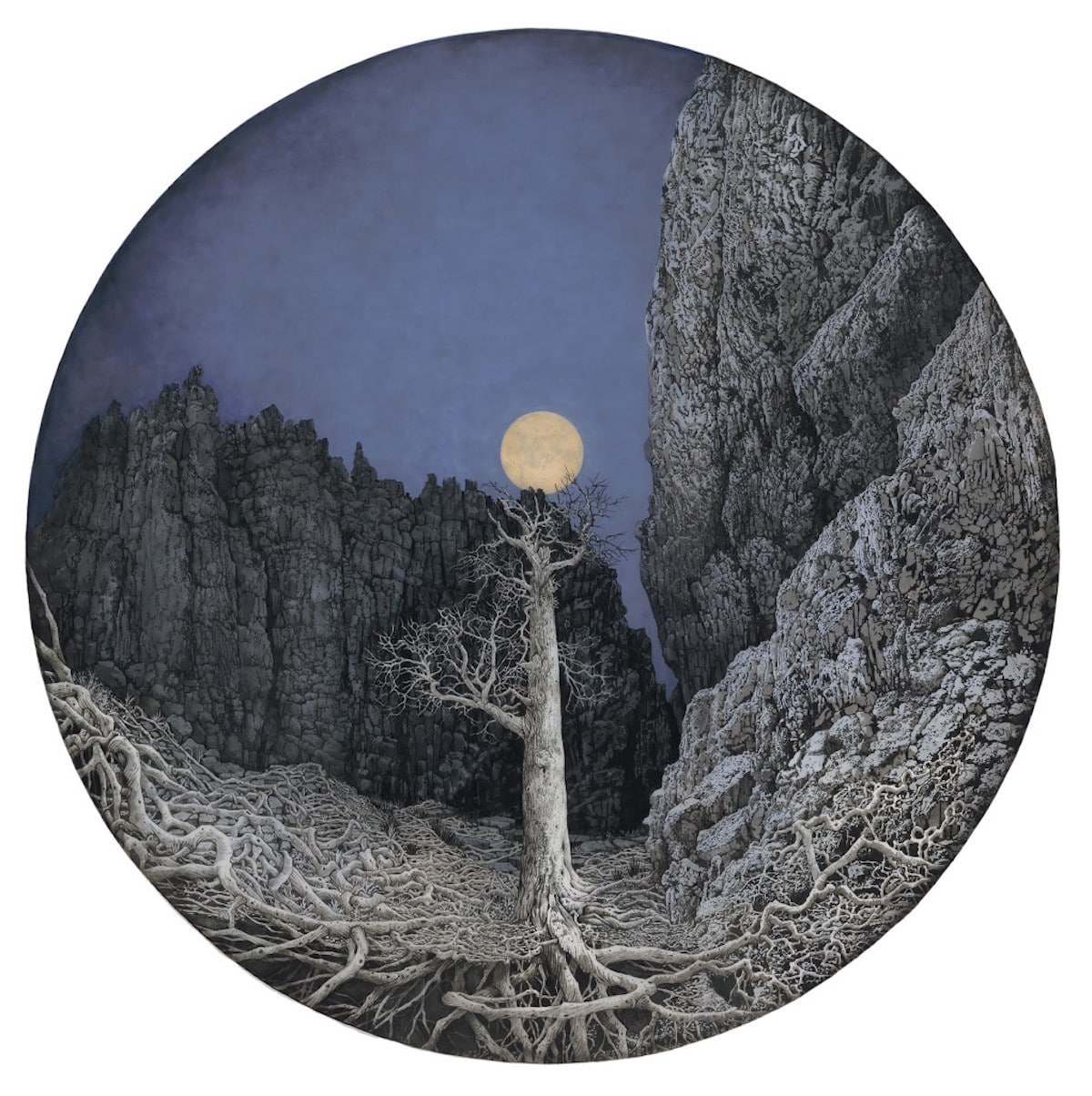 Rachael Pease: Website | Facebook | Instagram
My Modern Met granted permission to feature photos by Rachael Pease.
Related Articles:
Exquisite Ballpoint Pen Drawings on Old Documents Show the Power of Sheer Talent Over Expensive Tools
Artist Uses Her Own Thigh as a Canvas for Stunning Ink Drawings
Intricate Architecture Drawings Capture the Beauty of Gothic Buildings Across Europe