What do you do if you have a wooden office building from the 1950s on your property next to a former coach house from 1895? If you're architect and designer Rolf Bruggink, you see an opportunity to transform an historical building using materials from another space. With the help of fellow architect and designer Niek Wagemans, Bruggink refitted the coach house using materials from the 1950s building, which he'd knocked down after purchasing the property in 2011.Dubbing it House of Rolf, Bruggink had a specific mission with this home and workspace located in Utrecht. "The principle of transformation is most important to me," he says. "The notion that an existing building can be adapted so as to take on an entirely new countenance is something that fascinates me."Within a limited area of 538 square feet, the architects have packed in a large amount of functionality. By entering into the large open salon, people are invited to take in the spacious architecture of the coach house. A free standing middle section houses a kitchen downstairs and bedroom, bathroom, and office upstairs. It also serves to divide the space, leaving a back section that connects into the free standing middle. The back wall also features a panoramic window that was cut out to allow natural light to flood the space.
Every element of the design was carefully chosen, with Wagemans also creating a furniture piece for the coach house as part of his Confused Furniture series. Painter Jans Muskee and sculptors Handmade Industrials provided artwork to compliment the interiors, and an upcycled rug by Atelier Remy&Veenhuizen carries the spirit of reuse throughout the project.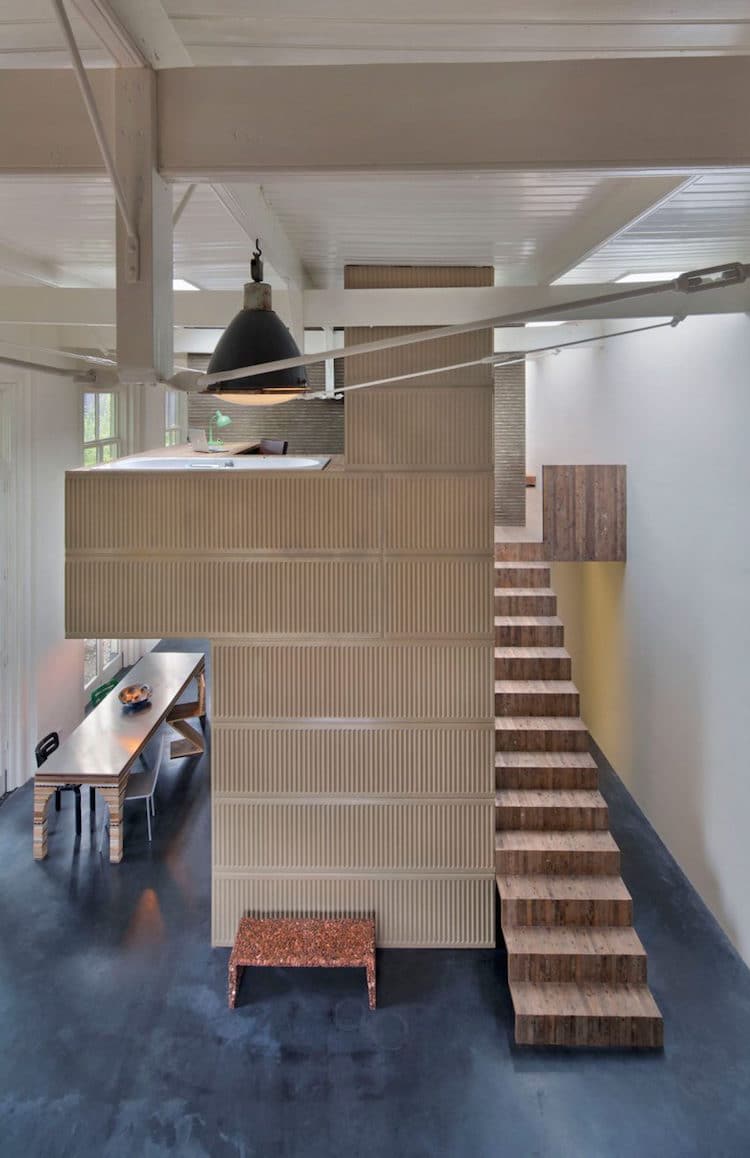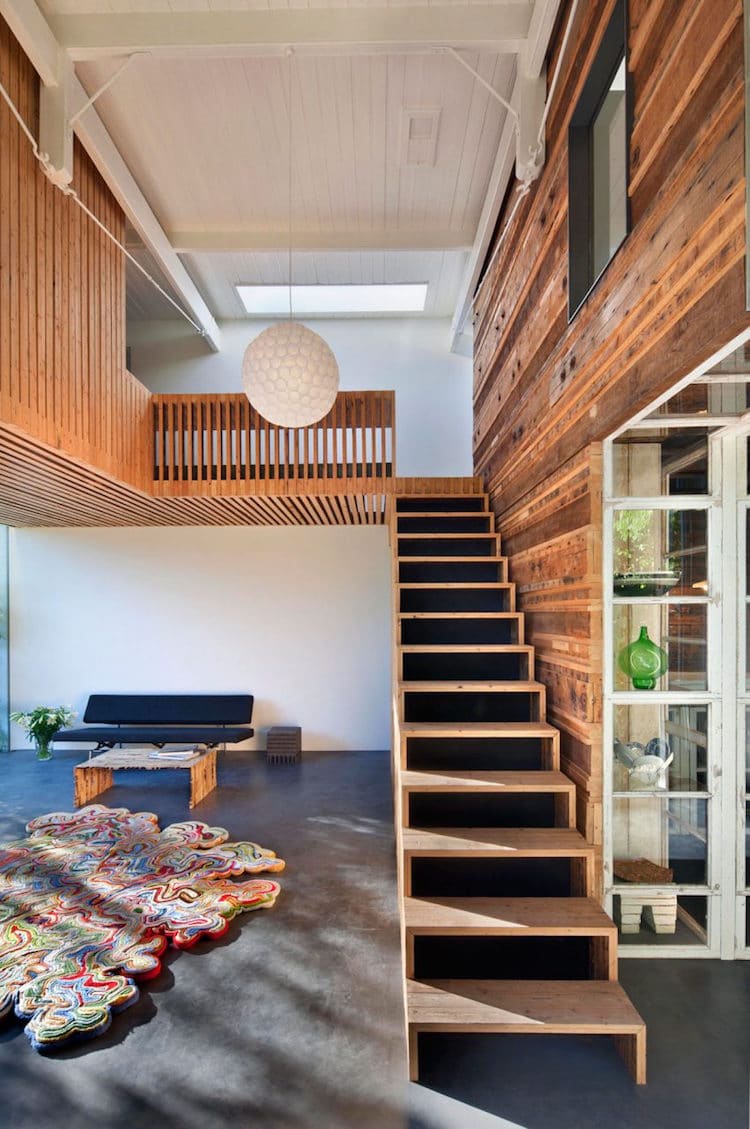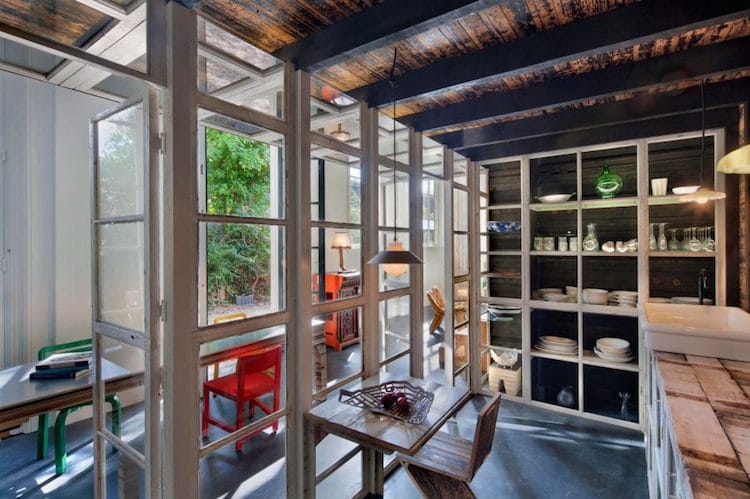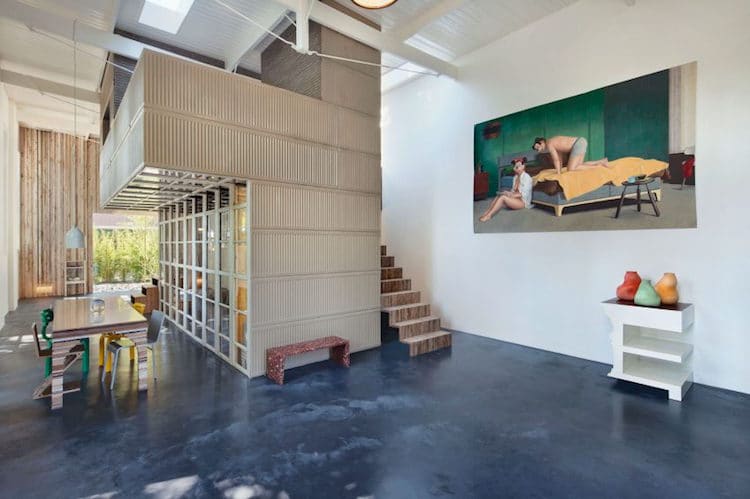 Studio Rolf: Website
via [Contemporist, Wallpaper]
All images via Christel Derksen & Rolf Bruggink.