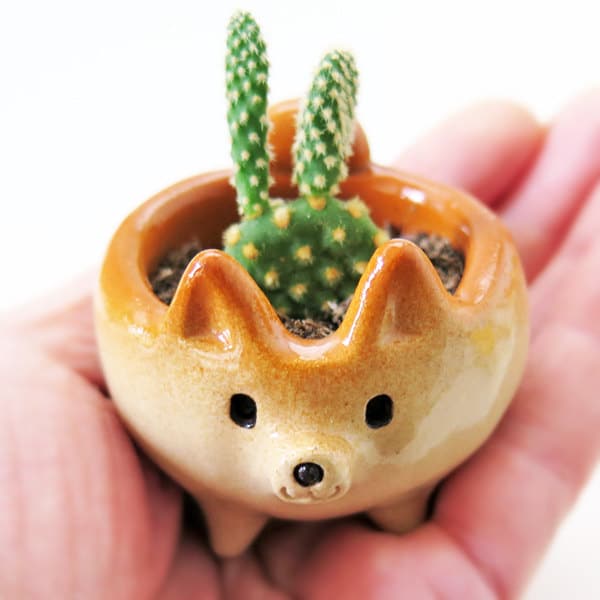 If you're crazy about Shiba Inus like the rest of the Internet, you may want to stop by the charming Etsy shop, Siro's Funny Animals. Run by Fukuoka-based Japanese artist Tetsuya Iseda, the store sells adorable animals handcrafted from clay. In addition to statuettes and figurines, Iseda has created a collection of ceramic Shiba Inus that delightfully double as tableware.
The adorable dog-inspired series of crockery includes cups (such as teacups and liquor cups), bowls, plates, jars, and more. Though simple table utensils, each pup-related piece is full of personality. All of the creations feature the gold and white coloring, curious black eyes, and perky ears characteristic of the Japanese dog breed. Some also have little legs, and a couple even come with cute curly cue tails. This attention to detail and focus on the unique, expressive nature of dogs is intrinsic to Iseda's practice, as "the face of a pug" first inspired him to create his signature ceramic animals.
As the artist crafts, glazes, and kiln-fires the pieces by hand, no two are alike, making each ceramic creature even more special. In addition to his ready-to-ship tableware and figurines, he also offers custom-made creations for a fee. Though, with his adorable series of Shiba Inu tableware available, who could ask for anything more?
You can see the entire collection of ceramic Shiba Inus—as well as other dog breeds, cats, and even a rogue rooster—on Siro's Funny Animals' Etsy page.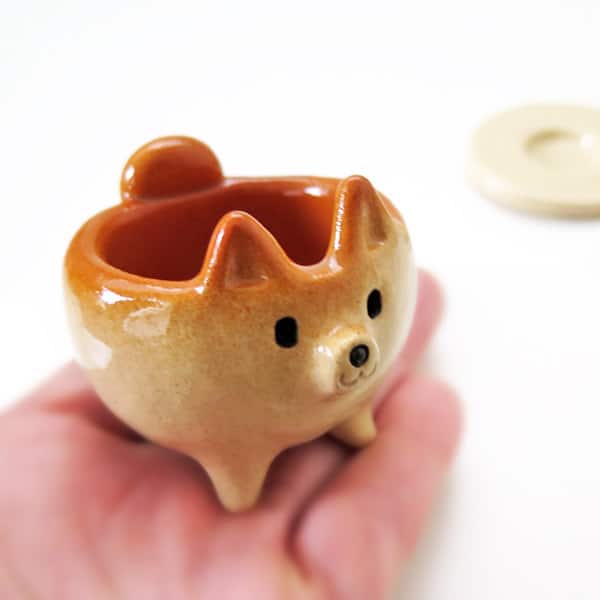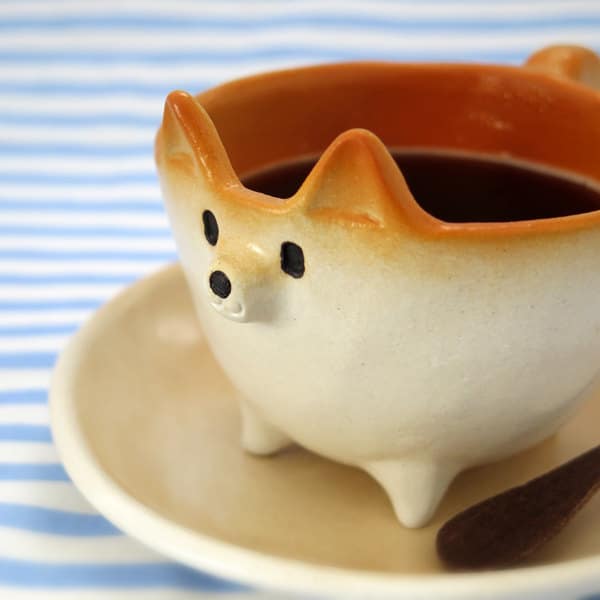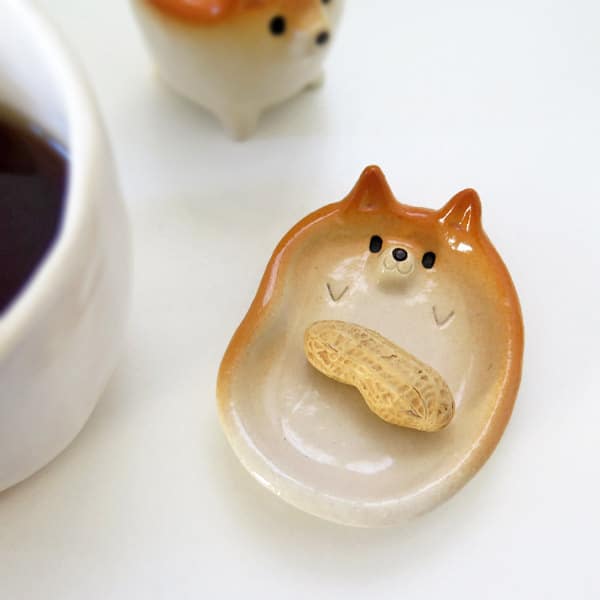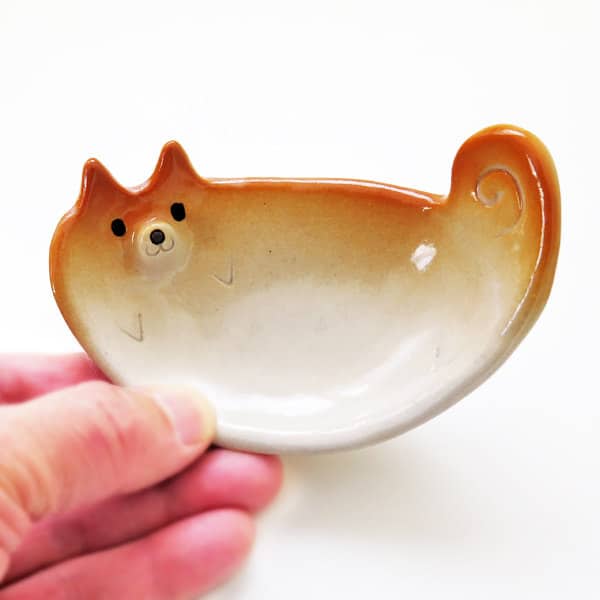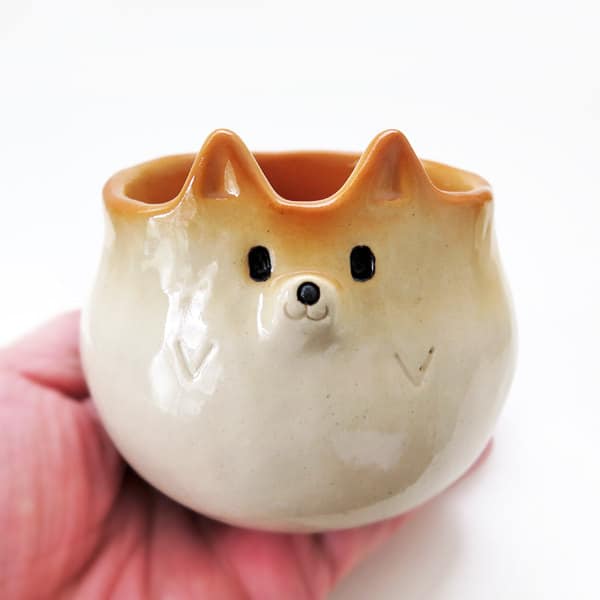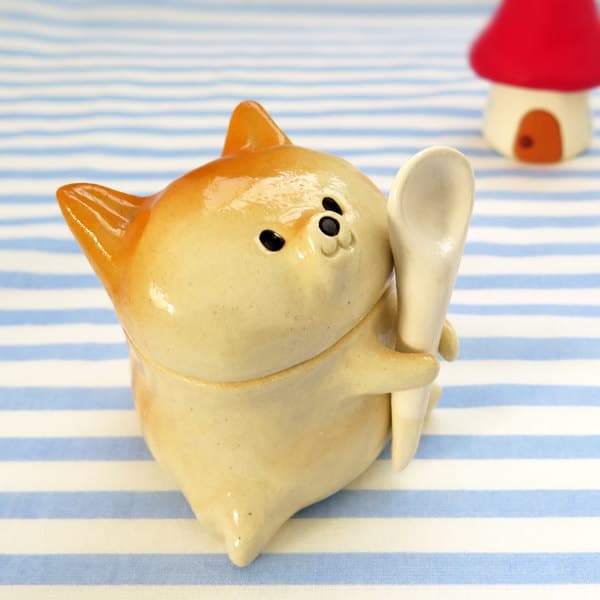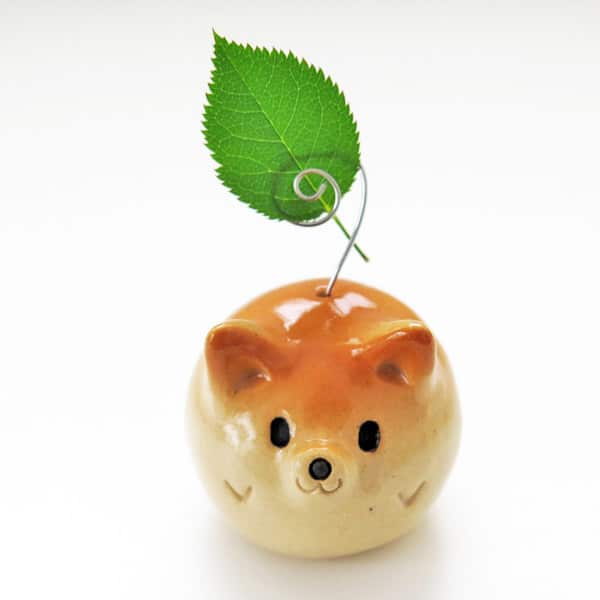 Siro's Funny Animals: Etsy
h/t: [Lost at E Minor]
All images via Siro's Funny Animals.