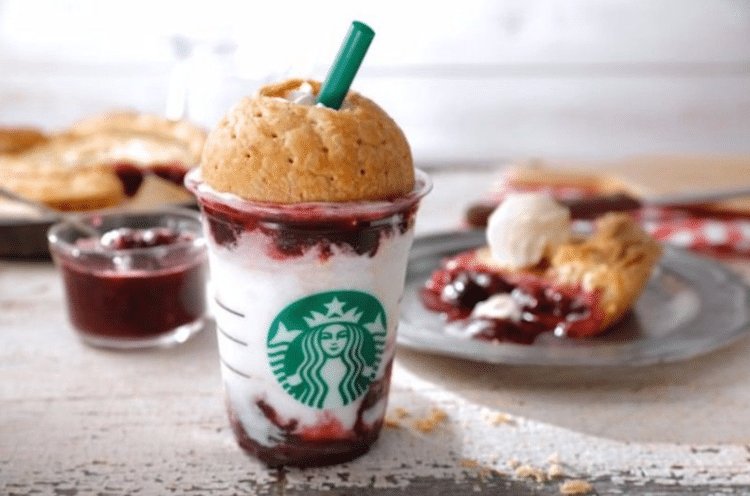 Starbucks is known for how it's reinvented the coffee shop. One of its greatest contributions to the world of espresso drinks is the Frappuccino, which—let's face it—is more of a dessert than coffee. With names like Java Chip, Vanilla Bean, and Strawberries and Crème, they sound like flavors of ice cream. Building on this dessert-in-a-cup idea is Starbucks Japan's new American Cherry Pie Frappuccino. Beyond decadent, it features a domed lid that's made out of a pie crust. So in addition to a straw, grab a fork, too!
According to the Japanese food blog Entabe, the edible lid is just the beginning. Beneath that, the Frappuccino features a base layer of cherry compote with a vanilla-flavored drink that includes bite-sized pie pieces. Atop the sugary liquid is a smattering of whipped cream. The experience of enjoying this unique drink is akin to eating a slice of fruit pie with a side of ice cream.
If you're local to a Starbucks Japan, get your taste buds ready. The American Cherry Pie will be available from April 13 to May 16, 2017.
Starbucks is coming out with the American Cherry Pie Frappuccino—basically, a dessert in a cup. Would you try it?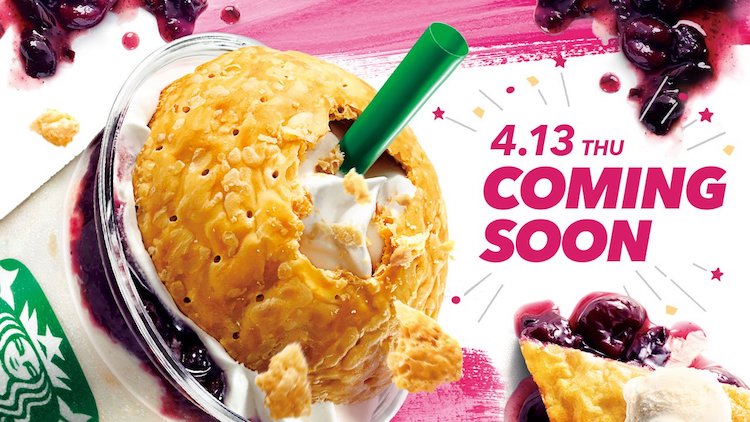 h/t: [Mashable]
All images via Starbucks Japan.