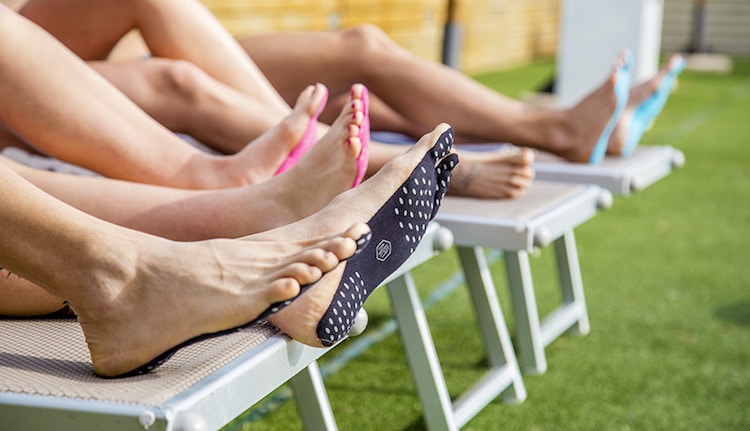 When you're headed to the beach, you're probably packing a pair of flip flops. They're seemingly made for the sand, but not everyone is crazy about this summer staple. If you're someone that wants to avoid these types of sandals but still protect your soles, Nakefit has a solution for you. The Italian brand has created hypoallergenic sticky feet pads that you roll onto the bottom of your feet. They protect you in the same way as flip flops by allowing you to walk over hot and/or rough surfaces with ease.
It's simple to apply Nakefit; just remove the adhesive backing and roll it over the length of your feet. Once you have them on, you'll be shielded from cut and sores. The sticky feet are also waterproof, so you can swim in them, too. To remove, just peel them off.
Nakefit is currently raising funds for full-scale production on Kickstarter. They've already exceeded their goal by over $100K, so now's the time to ditch the flip flops and order yours in colors blue, pink, or black.
If you're looking for an excuse to ditch your flip flops, Nakefit has one. They've created sticky feet pads that adhere to your soles and protect them from heat and sharp objects. Here's how they work: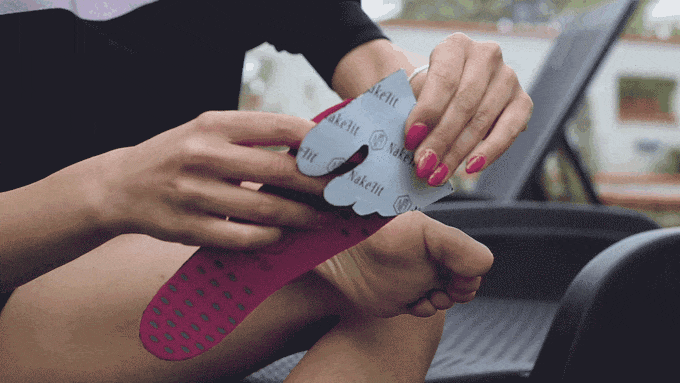 Once you're done, the stick-on soles peel right off.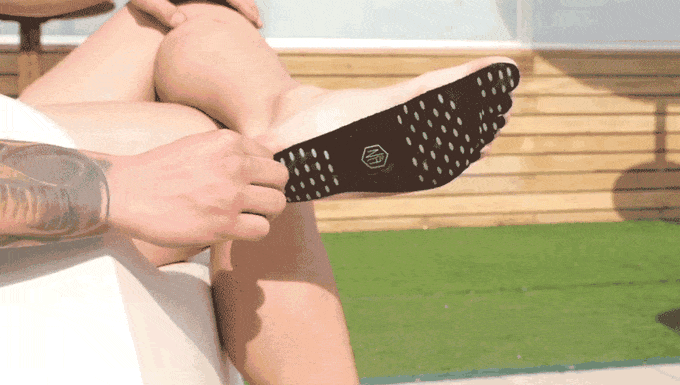 They're meant for a variety of situations.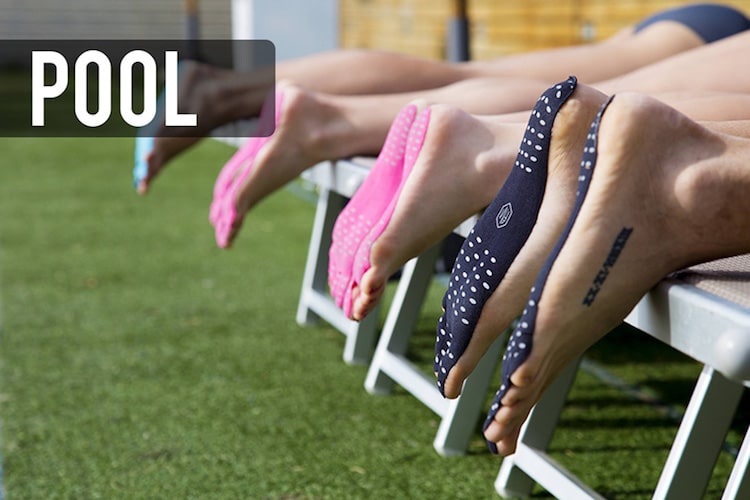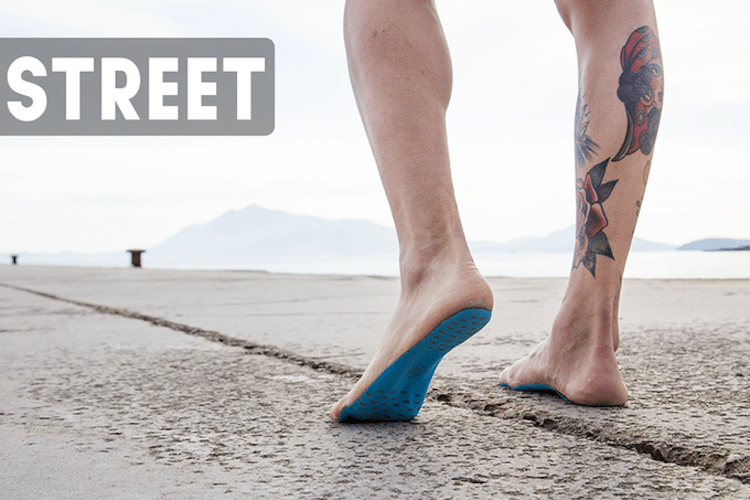 To raise funds production, Nakefit launched a Kickstarter. They've already exceeded by well over $100K.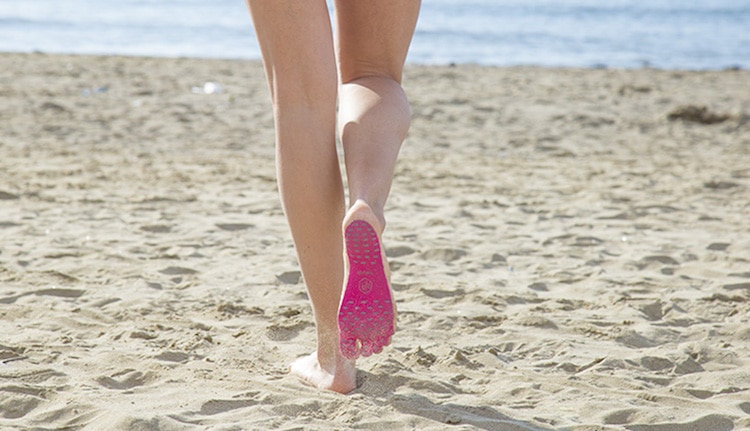 Nakefit: Website | Kickstarter | Facebook
h/t: [designboom]
All images via Nakefit.
Related Articles:
Crocheted Tail Towels Transform Beach-Goers into Mermaids as They Dry Off
Masterfully Crafted Sand Sculptures at the 2015 Revere Beach International Sand Sculpting Festival
16 Summer Camps for Adults Offering Carefree Fun with a Grown-Up Twist