If you walk into almost any kitchen around the world, one item you are sure to find is salt. But while this common household item is used daily, most of us give little thought to where it comes from. This is where photographer Tom Hegen comes in. For many years he has been taking aerial photos of salt ponds around the world. And now, he's collected the abstract visuals into a new book, aptly titled Salt Works.
Hegen's series of images focusing on salt basins spun out of a project on the industrial scars that man has left on our planet. "We have left our marks on the earth's surface in order to meet our daily needs," Hegen told My Modern Met in 2018. "I am trying to sensitize the viewer for those subjects by taking a look at the extraordinary forces impacting our environment."
While the results are visually striking, it is also important to remember that these are not natural landscapes. Created by salt mining, they take on an otherwordly feel. The colors and geometry are striking but are also a manipulation. Through Hegen's lens, they seem to blur the line and become almost painterly.
"These abstract structures are a school for our understanding of vision. Viewers have to get involved with the perspective and complex scenarios," shares Hegen. "They have to learn to read and decipher the images in order to understand what they are seeing. This engagement ensures that the images will remain in one's memory for longer."
Salt Works is divided into seven chapters with 167 color photographs. Each chapter provides background information about the production sites and three essays written by experts in the fields of salt, Anthropocene, and art history to give additional context to the images.
The standard and collector's edition of Salt Works is available on the photographer's website and selected bookshops.
German photographer Tom Hegen has been taking aerial photos of salt basins for several years.
These abstract landscapes blur the line between photography and painting.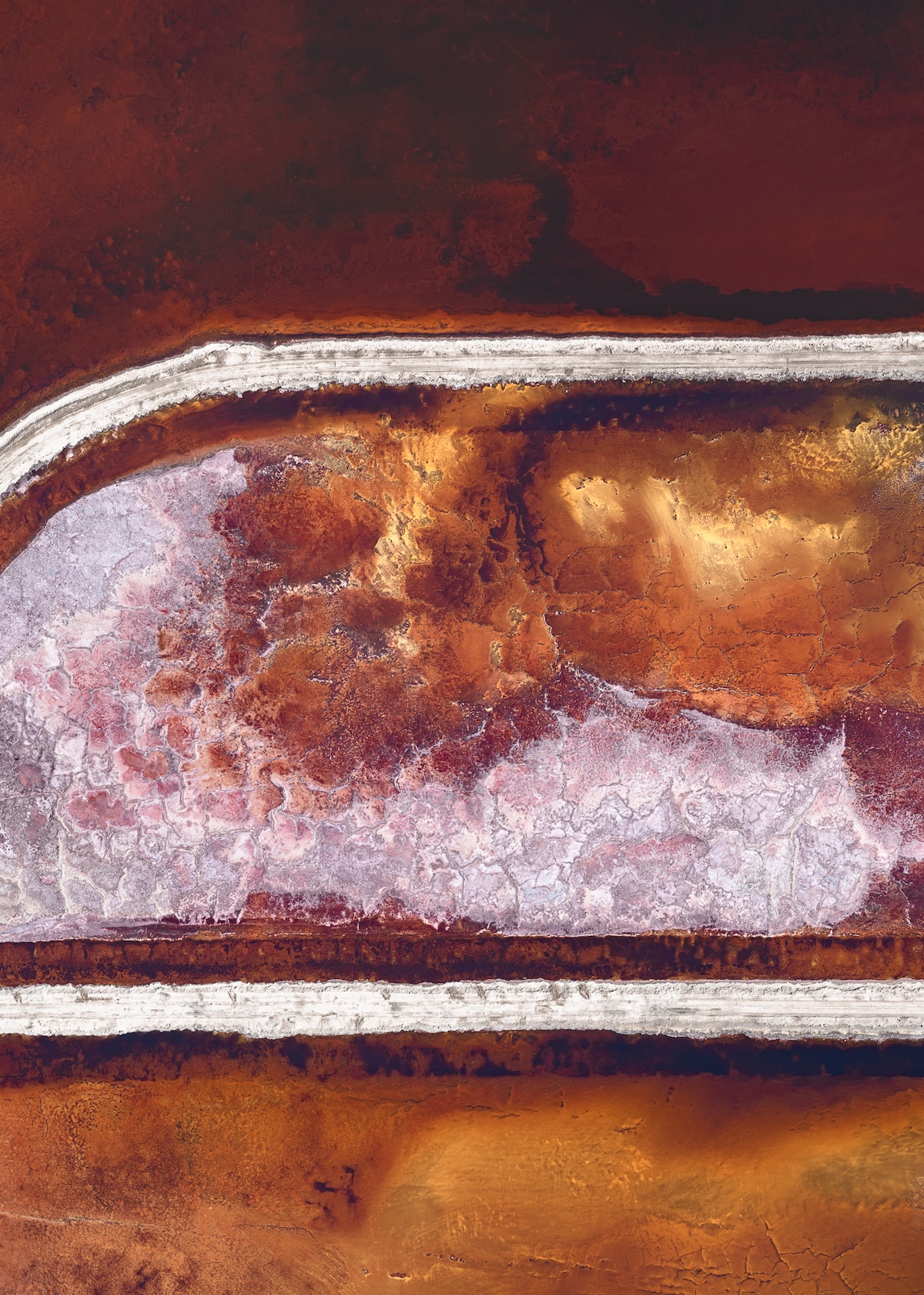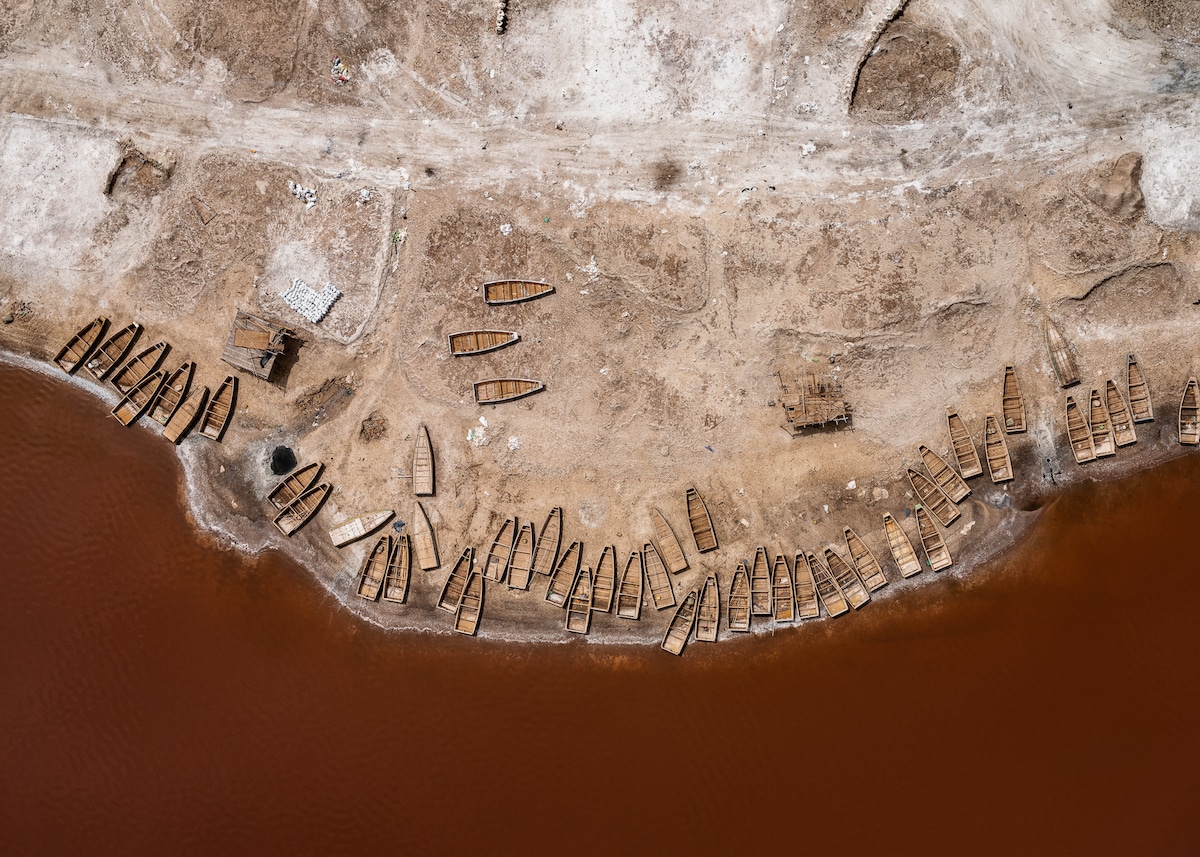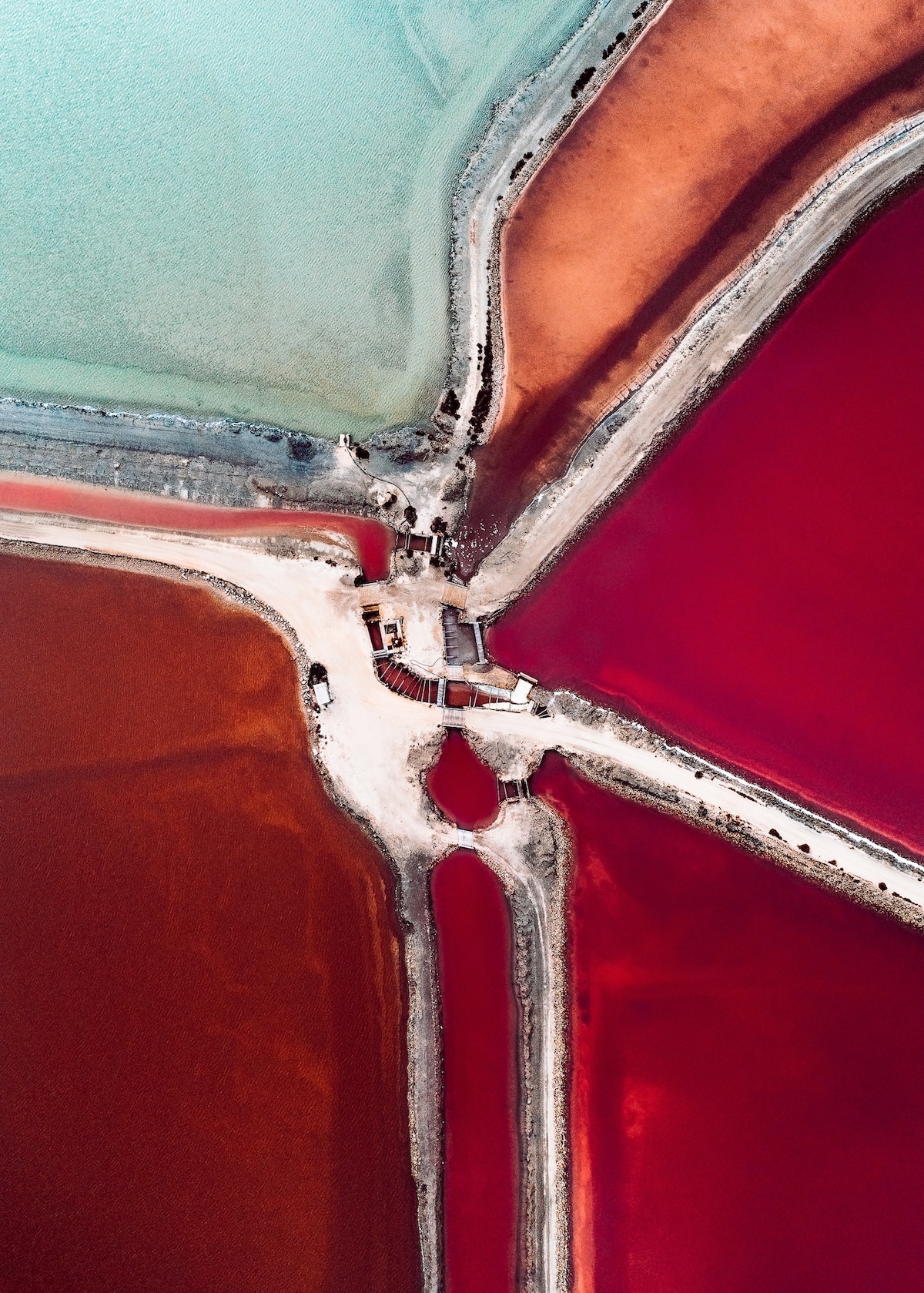 Hegen's new book Salt Works pulls together over 160 color photos and essays by experts in the field.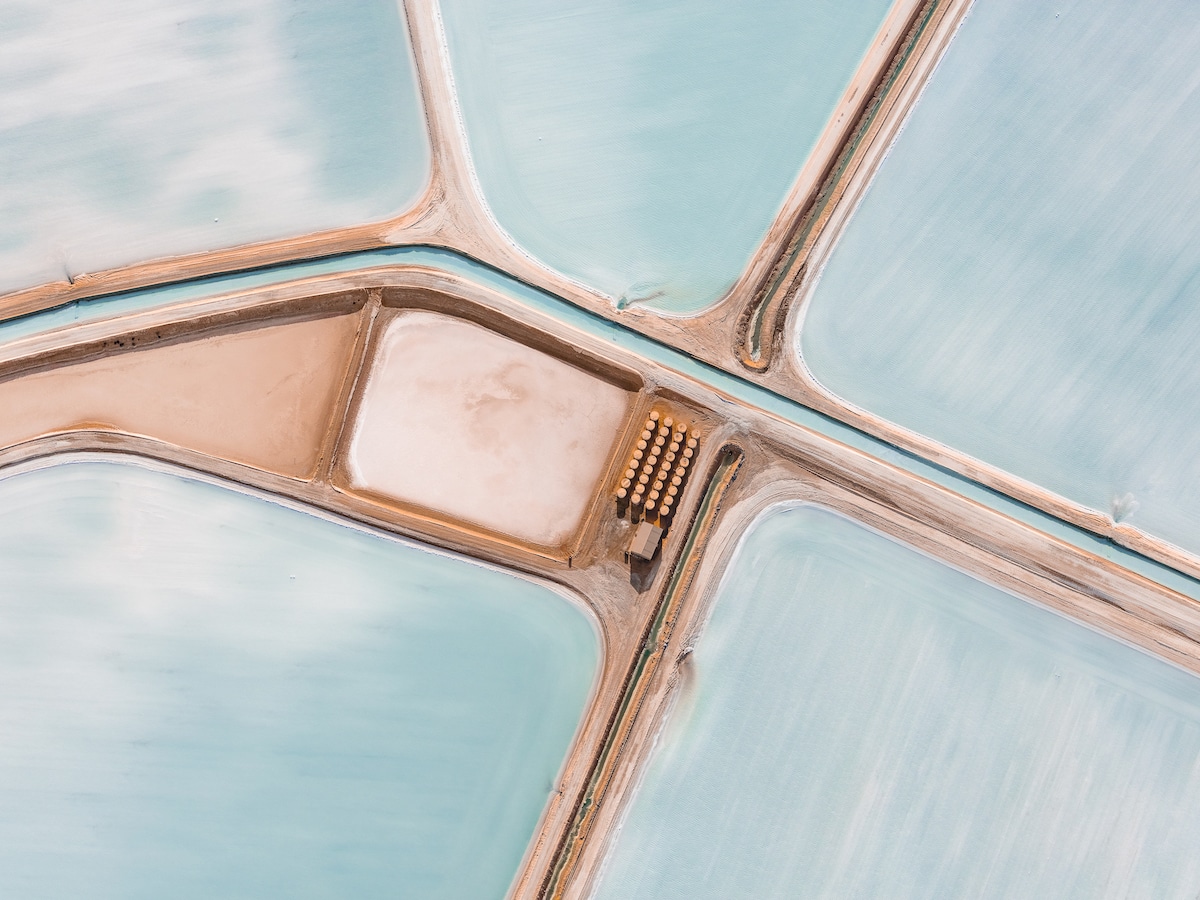 My Modern Met granted permission to feature photos by Tom Hegen.
Related Articles

: