History
The Ebru craft is believed to date back to the 10th century, with roots in Uzbekistan. Over the next few hundred years, the Silk Road brought it to Turkey, where it evolved into a popular practice by the 16th century.

Today, it is considered one of the country's national arts, as Turkish artists and art lovers alike appreciate the craft not only for its beauty, but for its rich history and role in society. "The knowledge and skills of Ebru artists, apprentices and practitioners are transmitted orally and through informal practical training within master-apprentice relationships," the UNESCO website explains. "Ebru encourages dialogue, reinforces social ties and strengthens relations between individuals and communities."
Contemporary Ebru
Many modern-day artists continue to work in the marbling style, both to preserve the centuries-old art form and garner contemporary appreciation for it.
James Mouland
James Mouland is an English artist who learned the art of Ebru in Istanbul. Ranging from stunning works on paper to high-quality luxury items, his beautiful body of work mixes conventional patterns and marbled motifs with contemporary materials and objects.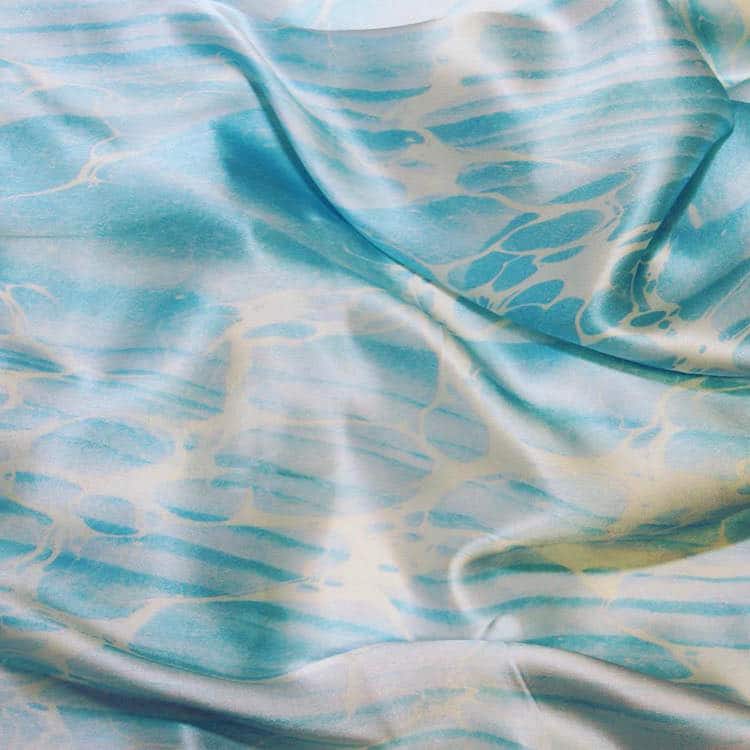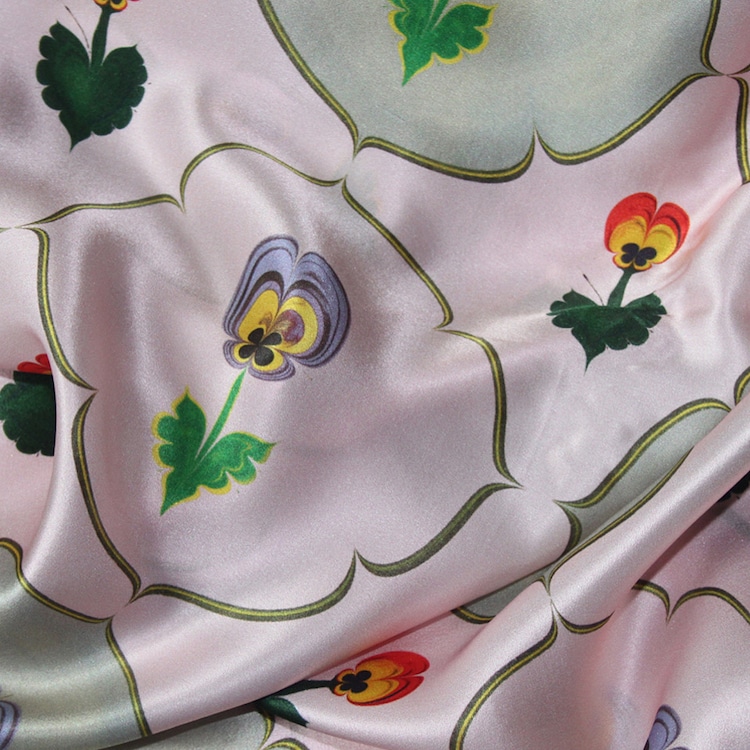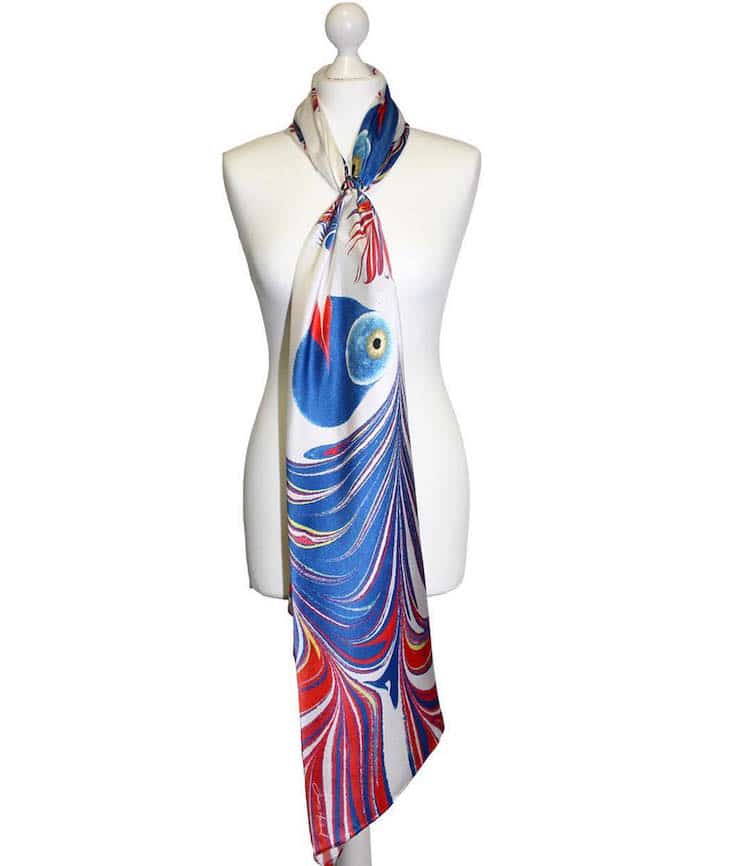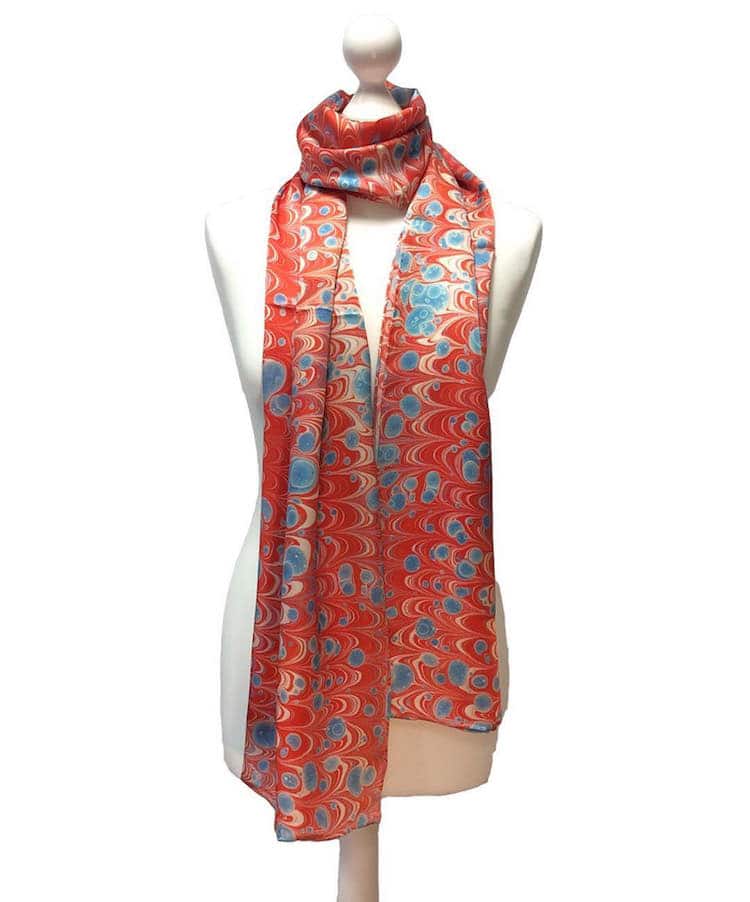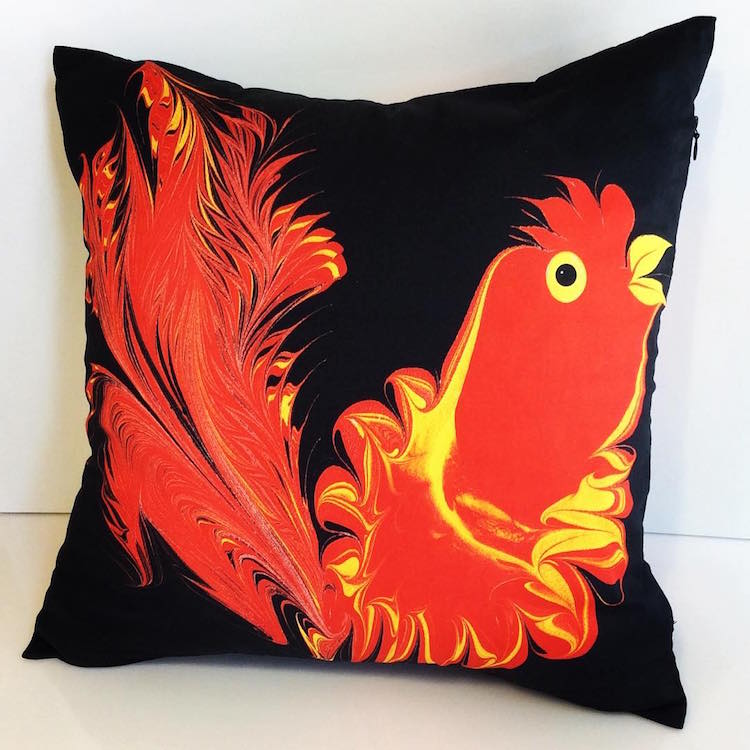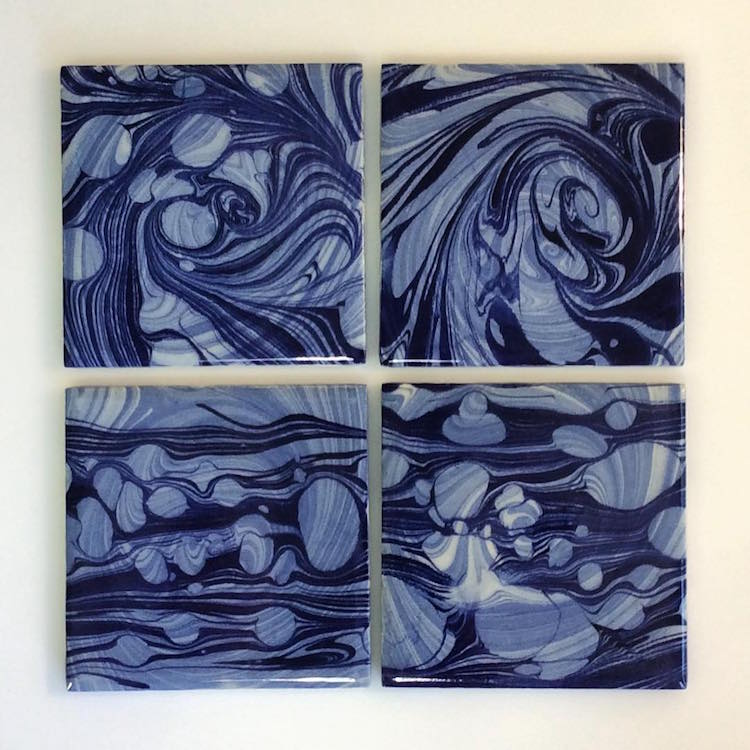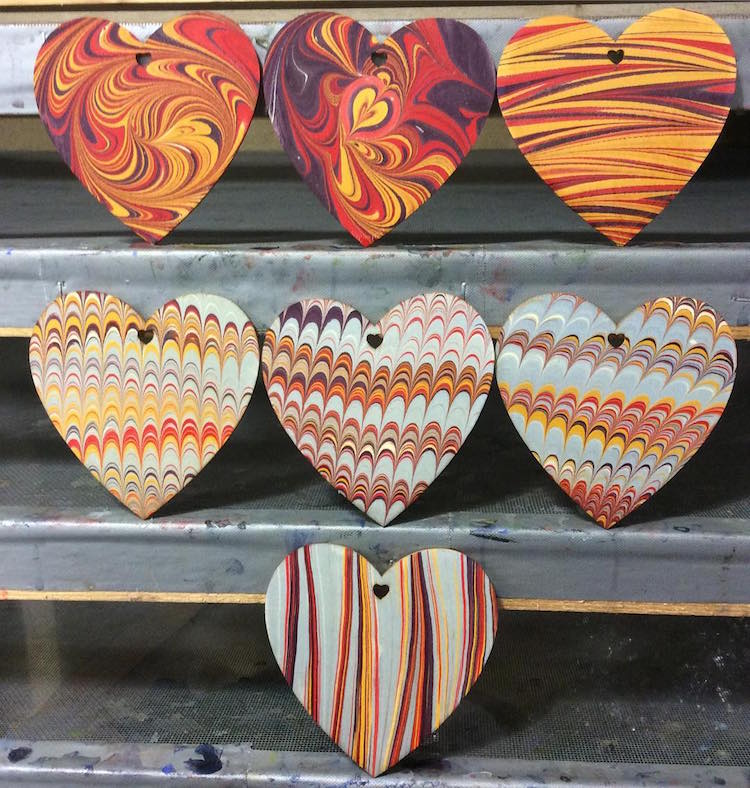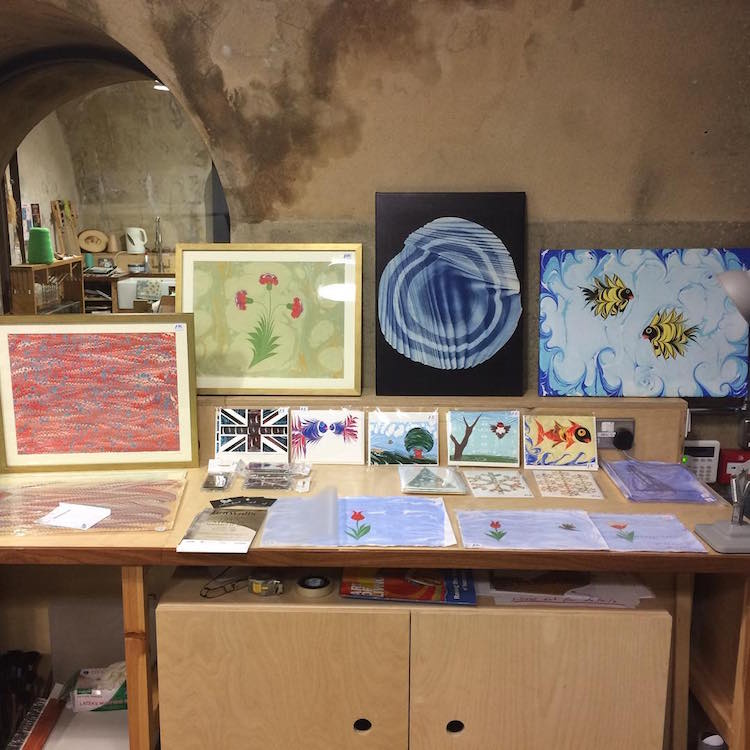 Garip Ay
Turkish artist Garip Ay produces classic Ebru paintings with a twist. In addition to crafting traditional pieces, he also creates compositions that feature painted figures in the foreground and architectural elements in the background. By employing Ebru's marbled designs as backdrops, he creatively breathes new life into the age-old craft.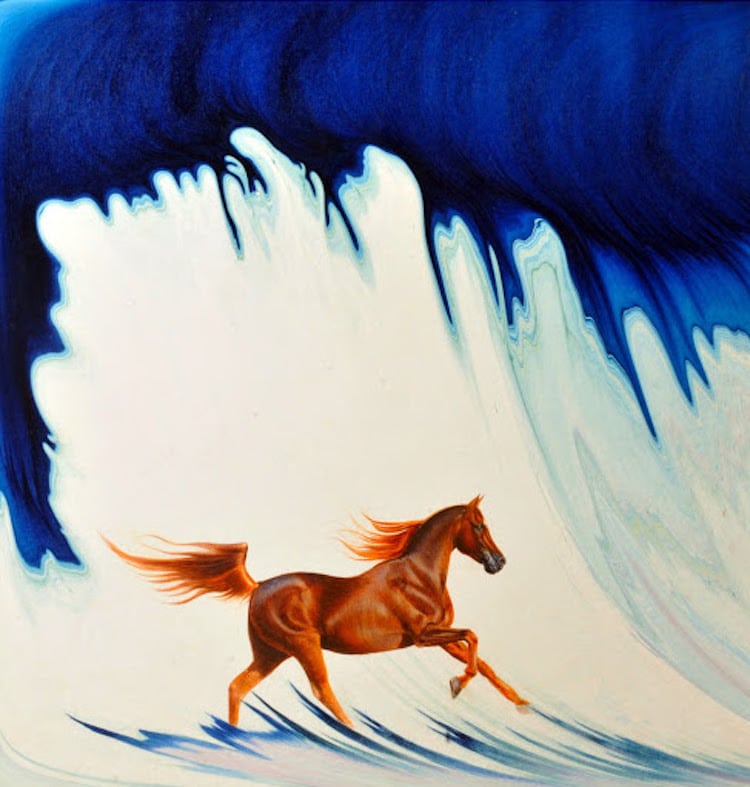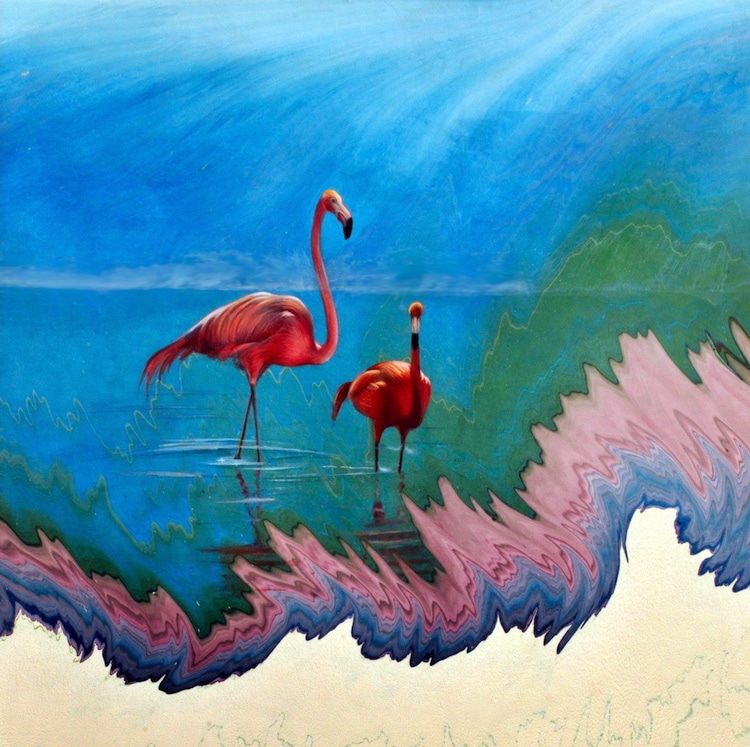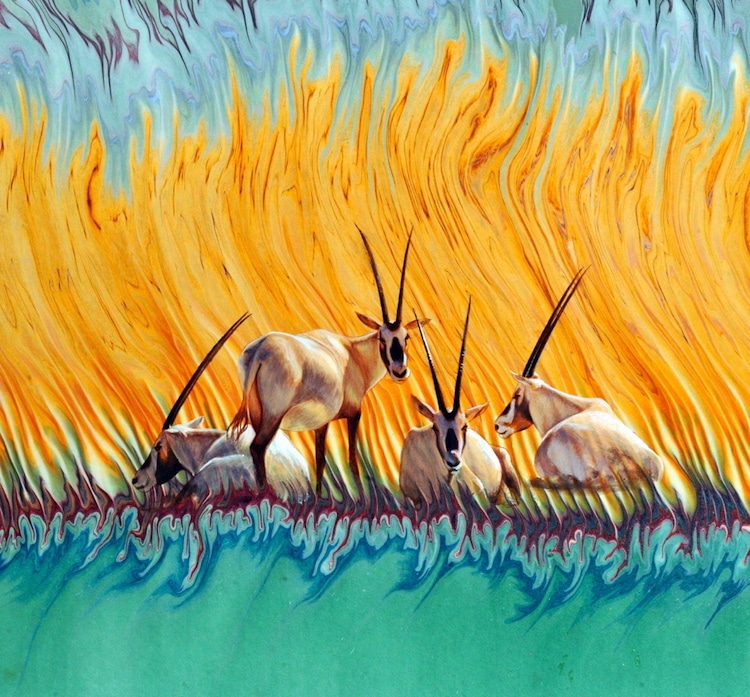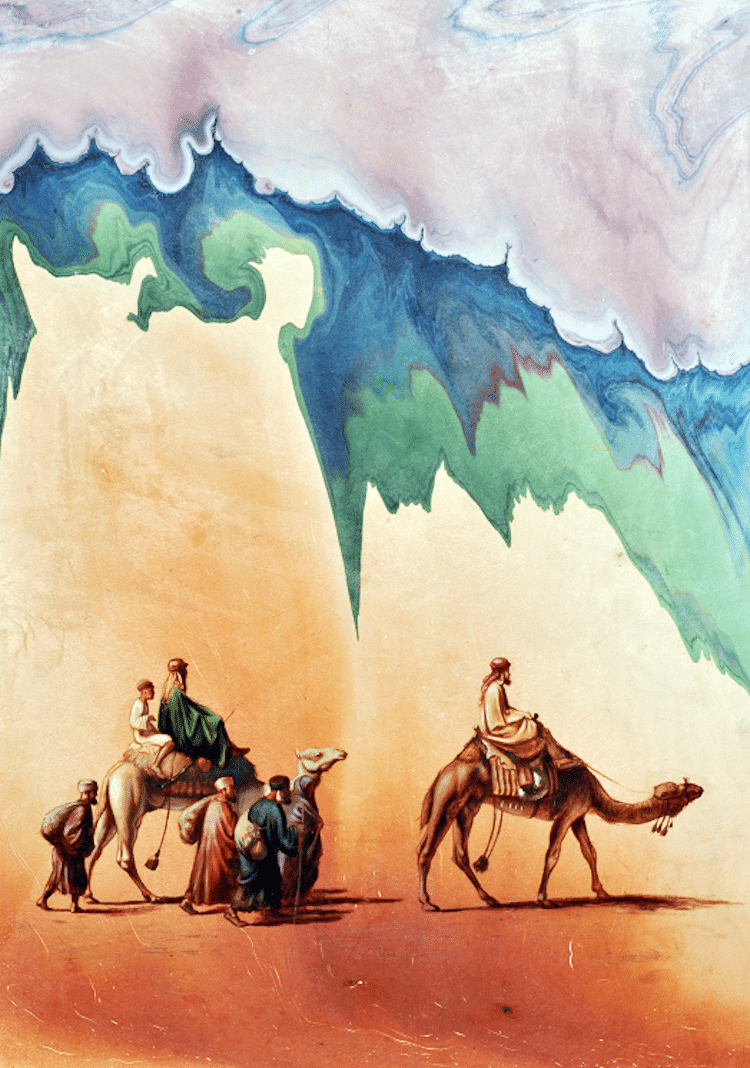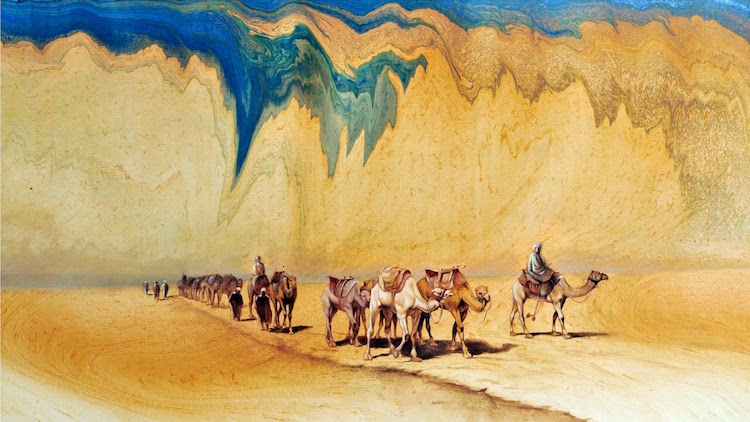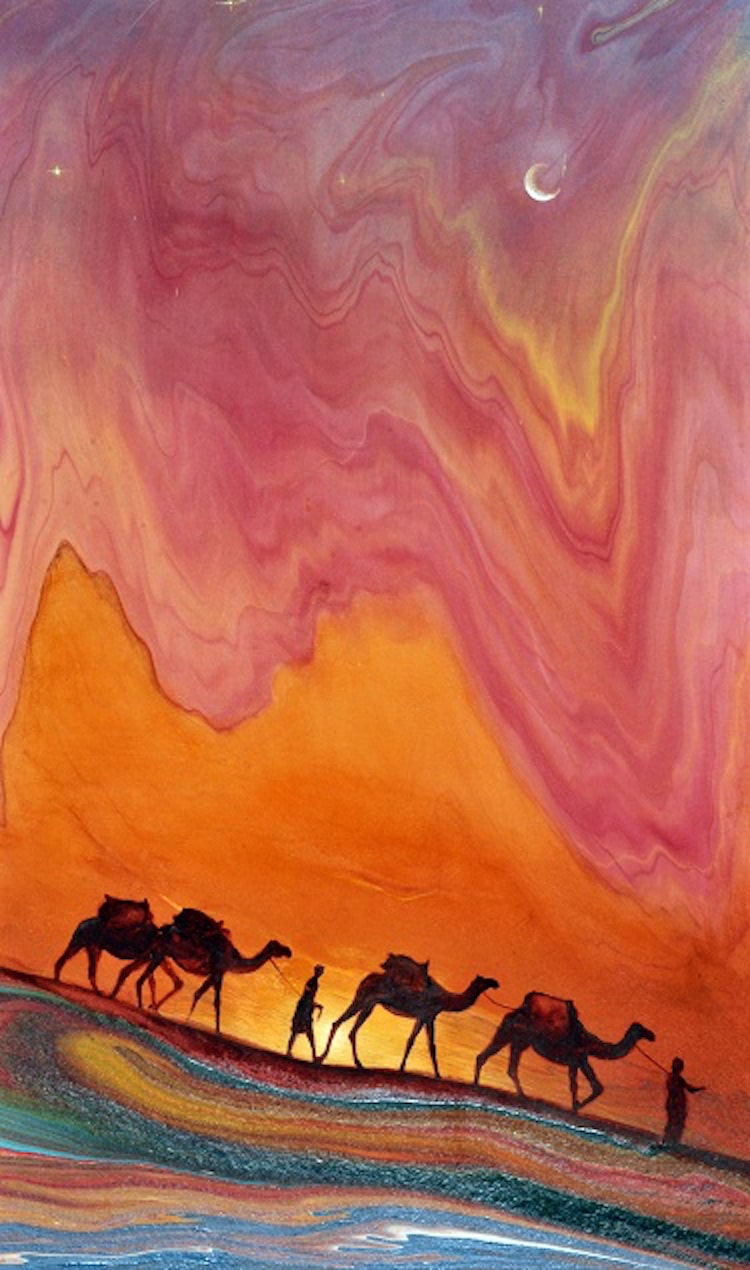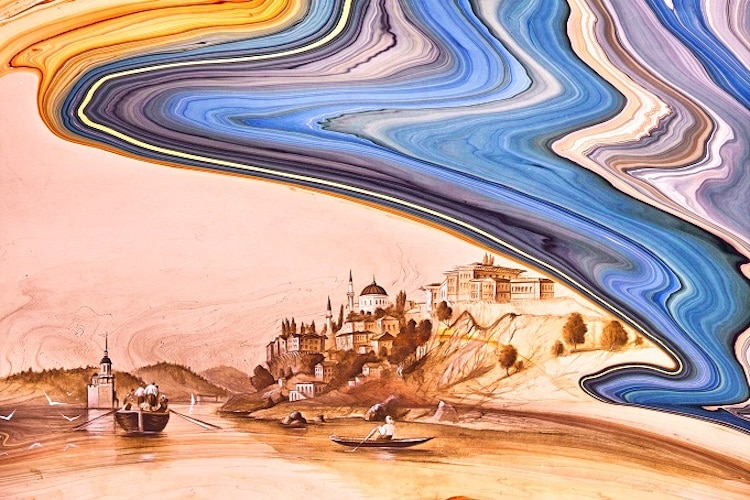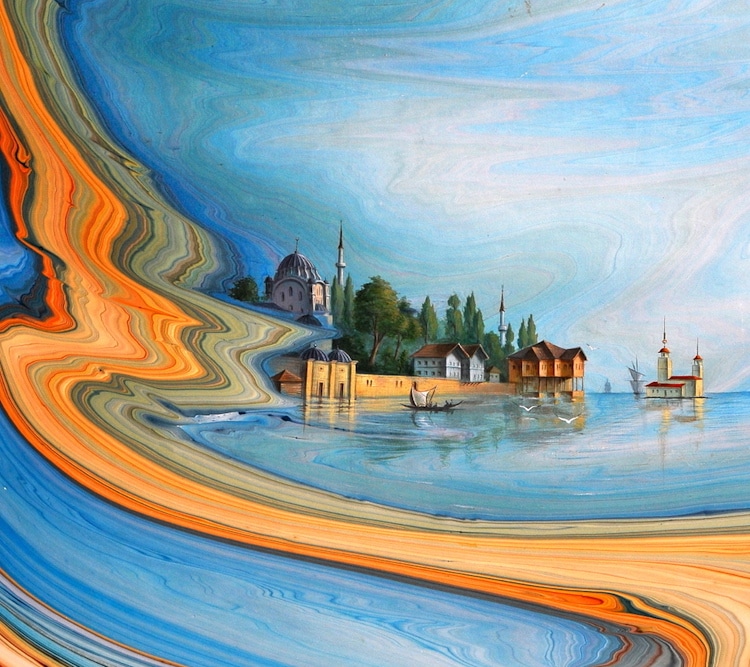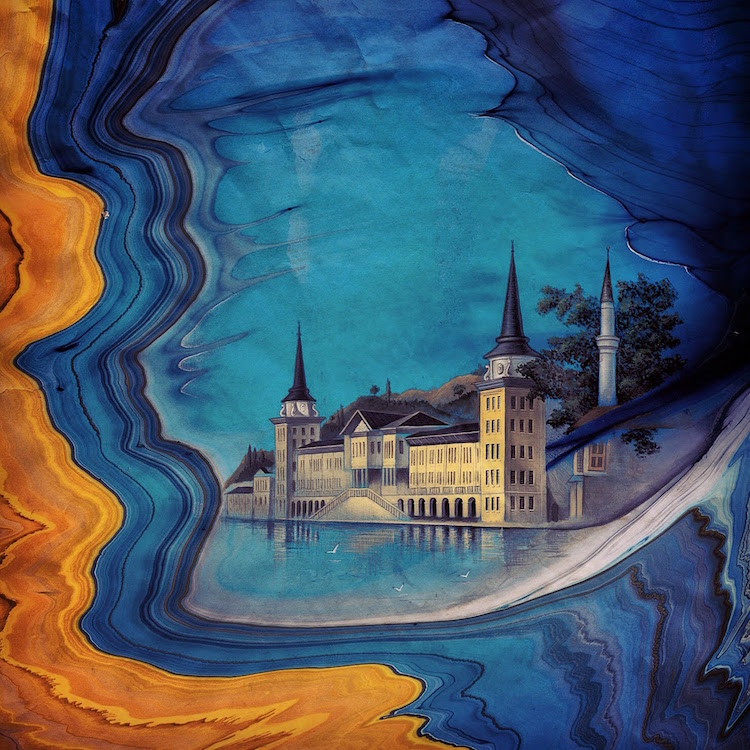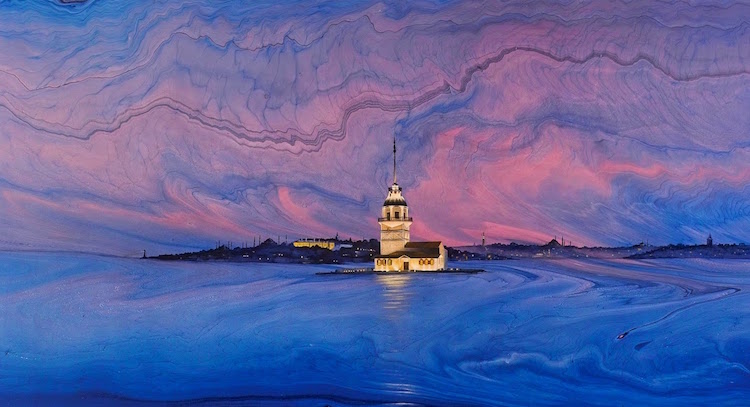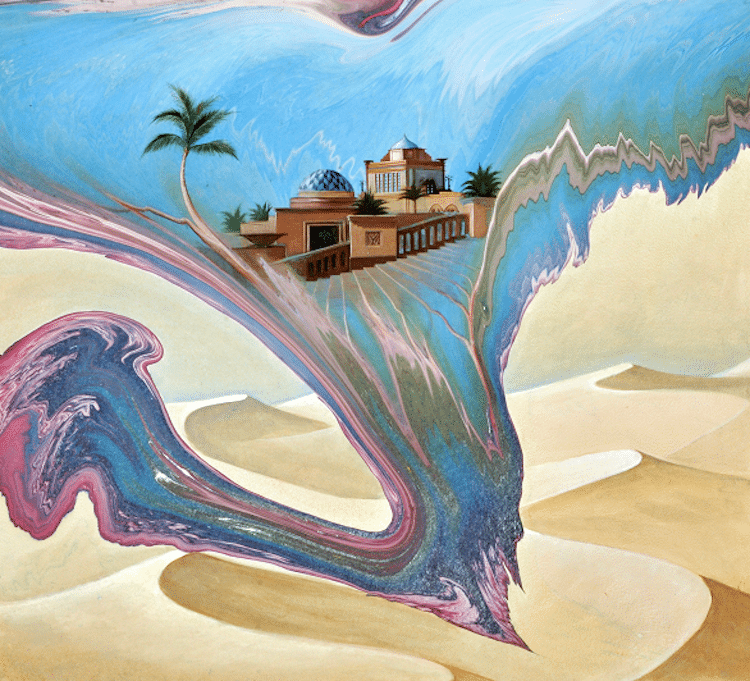 Watch Garip Ay use ebru art techniques to create a Vincent van Gogh-inspired painting:
My Modern Met granted permission to use photos by James Mouland and Garip Ay.
Related Articles:
Spectacular GIFs of Water Paintings Revealed with Ink Drops
Dripping and Splattering Watercolor Paintings
Hyperrealistic 3D "Paintings" of Elegantly Swimming Fish Created on Layers of Resin
Artist Spontaneously Adds Color Drops to Beads of Water to Create Gorgeous Fashion Illustrations