For artists interested in working in three dimensions, sculpture may seem like the most fitting genre to explore. However, as creatives Riusuke Fukahori, Keng Lye have demonstrated, resin paintings have proven to be an alternative, avant-garde approach to traditional 3D art. And now, Chinese artist Lillian Lee joins the ranks of these master resin painters.
Lee's collection of hyperrealistic paintings features a focus on animals, including colorful koi fish (admired by the artist for being "so peaceful and very gentle to each other"), elegant bettas, and even slithering dragons. The aquatic nature of these creatures heightens their realism, as the water-like look of the resin suggests they are swimming. In addition to their fitting aesthetic, Lee also favors fish for their cultural significance, as they represent blessings and luck in China.
Much like Fukahori and Lye, Lee employs a meticulous trompe-l'œil painting process to create each 3D resin painting. She first pours a layer of resin into a container, which range from everyday bowls and boxes to seashells and carved stones. Once the resin has dried, she uses acrylic paint to create a portion of her desired picture. Again, she lets the layer dry, and then repeats the process in order to gradually "bring the animals to life and create the optical illusion."
If you'd like to purchase your own mesmerizing 3D resin painting, stop by Lee's Etsy shop, 3D Resin Art.
Chinese artist Lillian Lee creates captivating 3D art.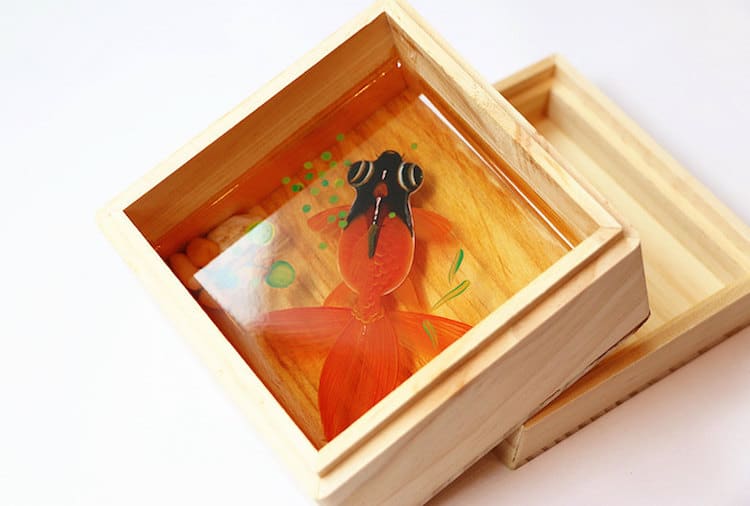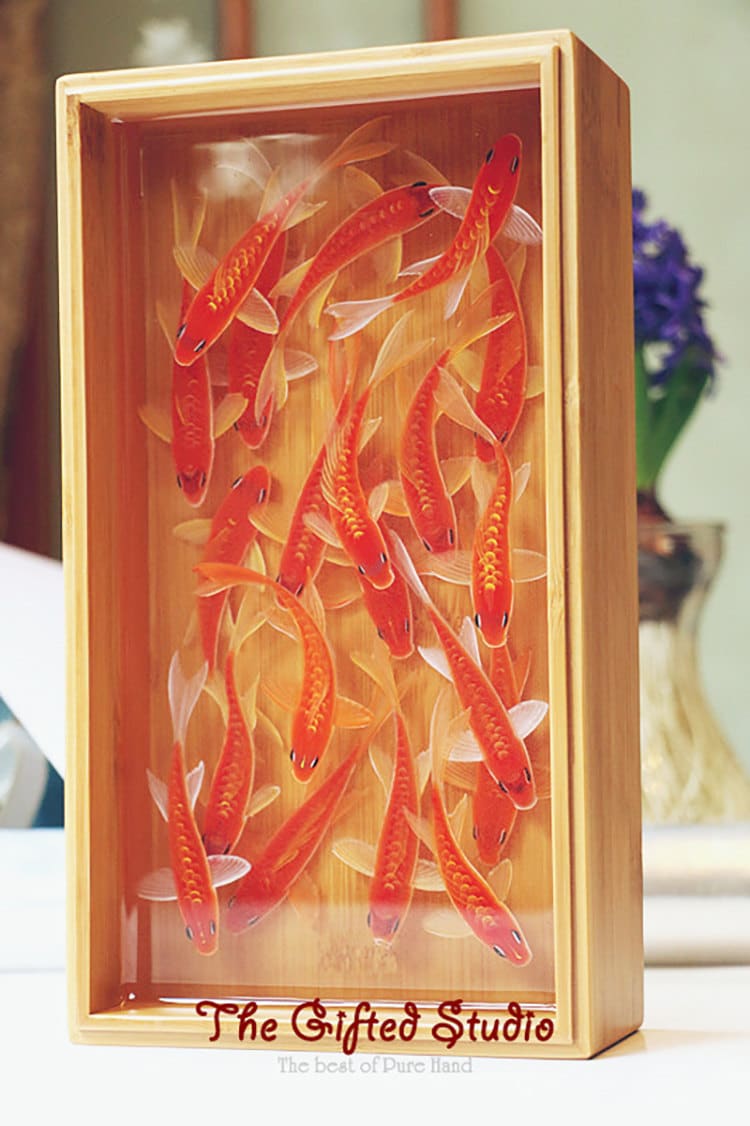 Each hyperrealistic 3D resin painting features fish that appear to "swim" in the water-like medium.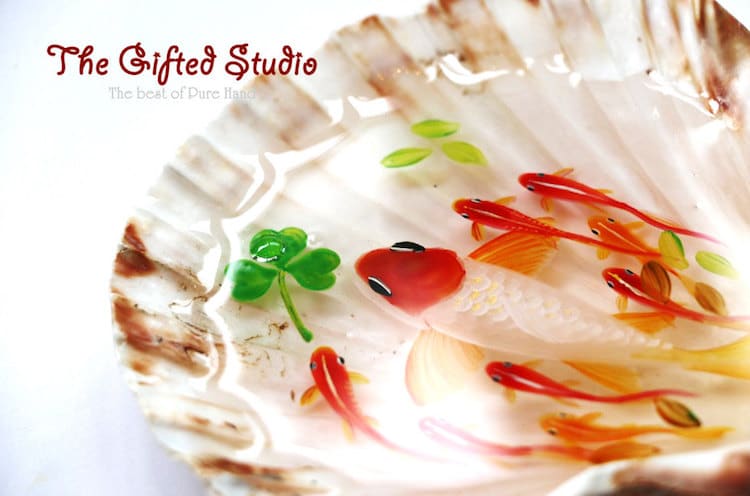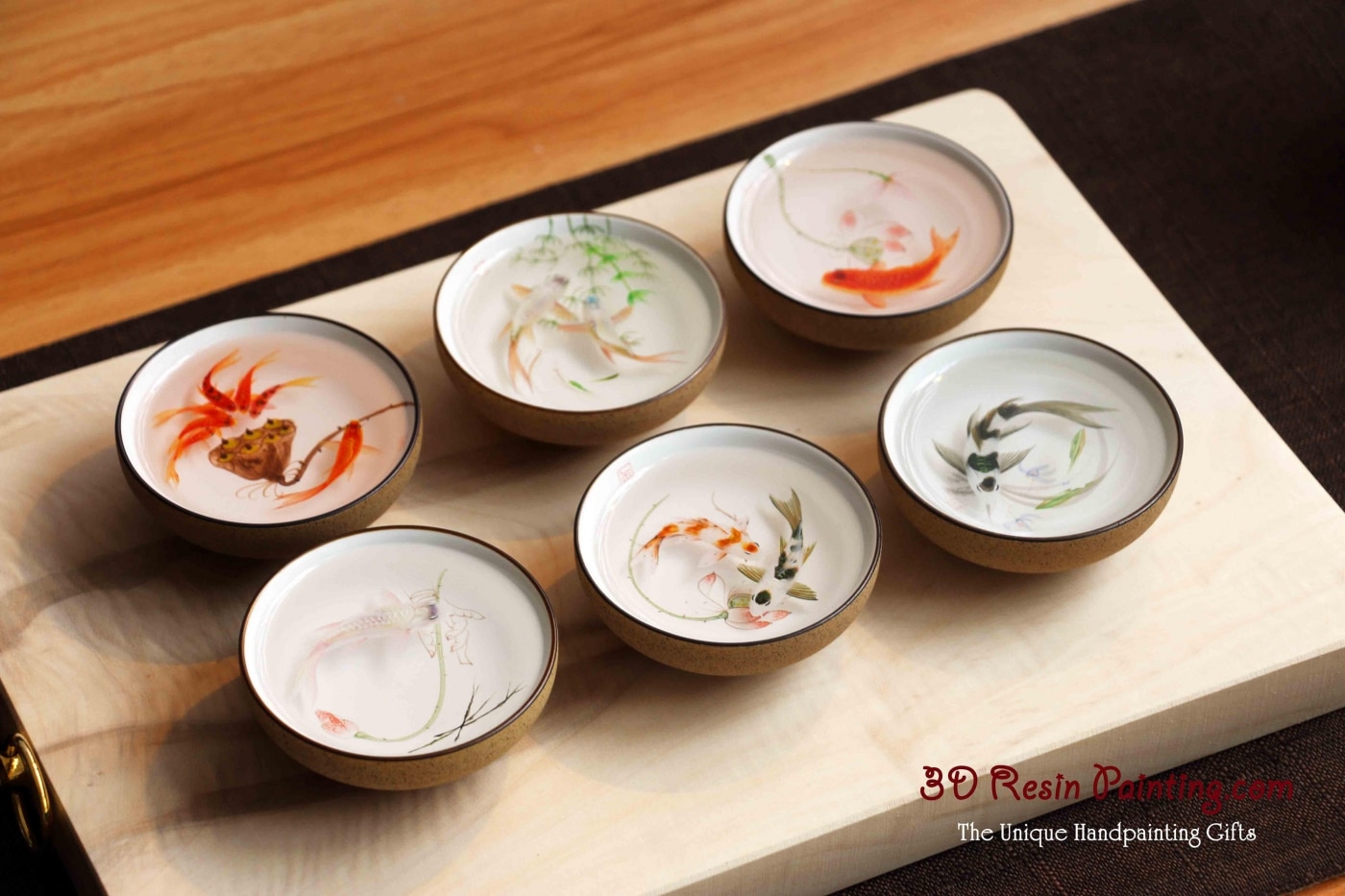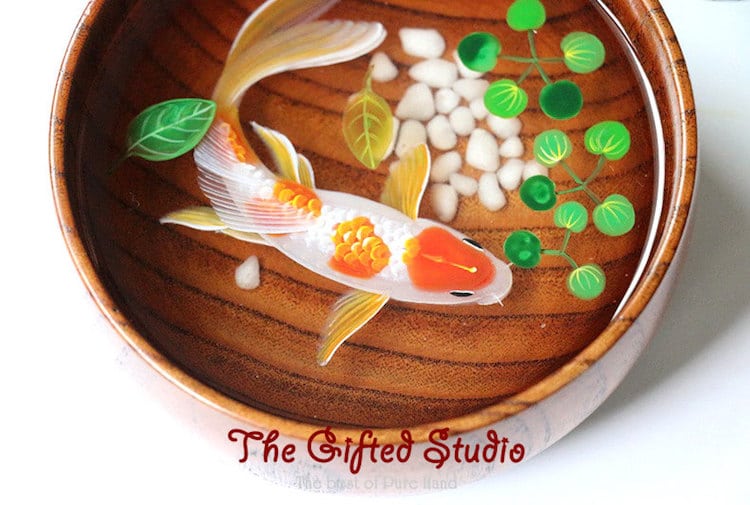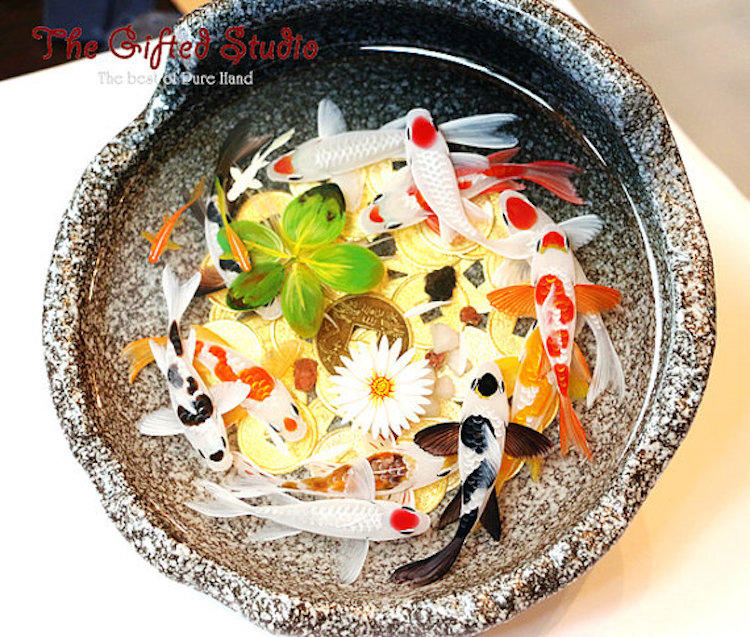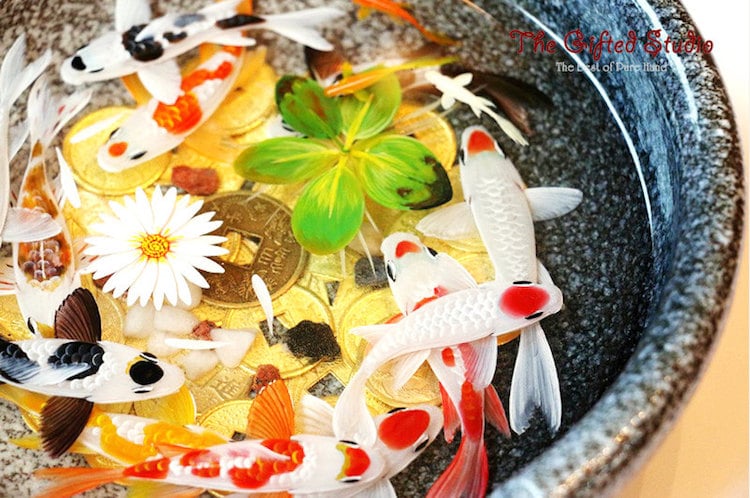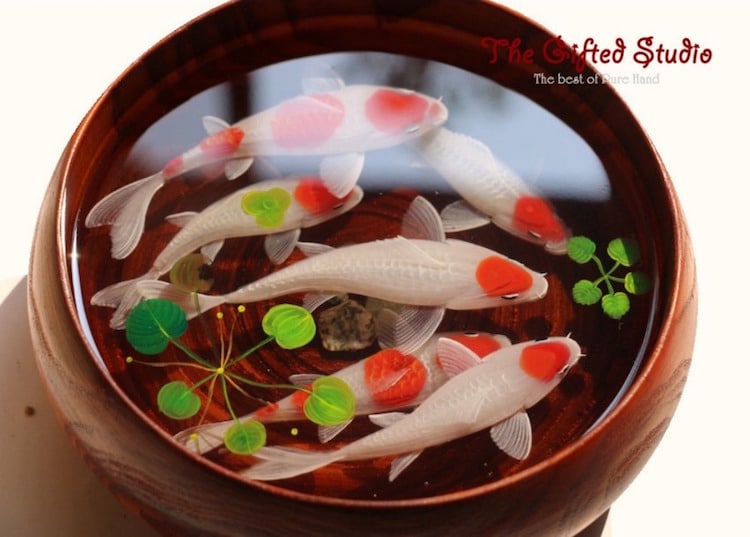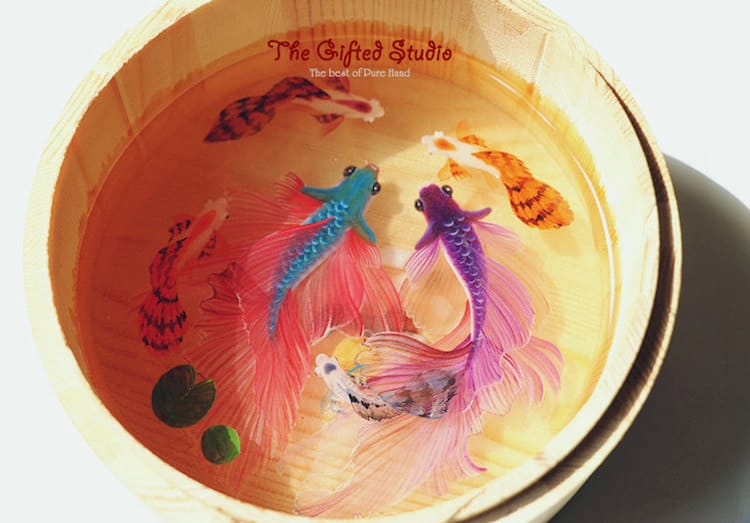 Lee also creates 3D resin paintings of turtles…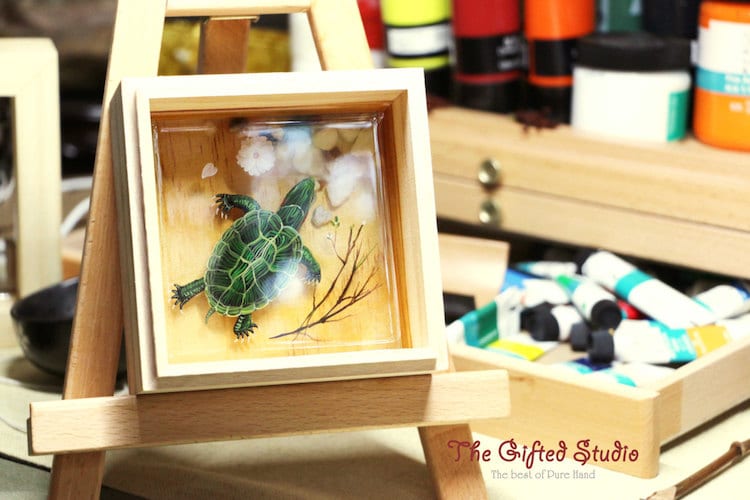 …and mythical creatures like dragons.
3D Resin Art: Website | Facebook | Twitter | Etsy
h/t: [So Super Awesome]
All images via 3D Resin Art.
Related Articles:
15+ Artists Whose Mind-Bending Optical Illusions Will Make You Look Twice
Hyperrealistic Animals Created by Painting on Layers of Resin