A group of Ukranian engineers and artists have come together to develop the 2cha, what they are calling "the smartest lamp in the world." This cloud lamp is full of functionality and they've recently launched a crowdfunding campaign to bring the product to market.
What makes this smart lamp so special? For one, it's not just a lamp. Yes, the cloud can shine in more than 16,000,000 colors, but it is capable of much more. Bluetooth connectivity allows it to connect to smart home devices and telephones, with built-in stereo speakers giving high-quality sound. The 2cha apps for Android and iOS let you take charge of your lighting from your phone, and connect the cloud lamp to your favorite virtual assistants like Siri or Alexa.
The lamp also comes with nine pre-made lighting effects that move to the beat of your music, giving you a mini-light show right in your home. Lastly, 2cha comes with text to speech integration, enabling it to communicate with you about events you have scheduled or preset alarms.
The 2cha lamp, which is the phonetic spelling of the word cloud in Ukrainian, is made from a non-woven hypoallergenic material that is hand washable. So, if you were worried about dust building up, there's no need to fret. The outer layer was designed to come off easily for cleaning.
2cha is a smart cloud lamp with 156 LEDs that cast off glowing, diffuse light in more than 16,000,000 colors.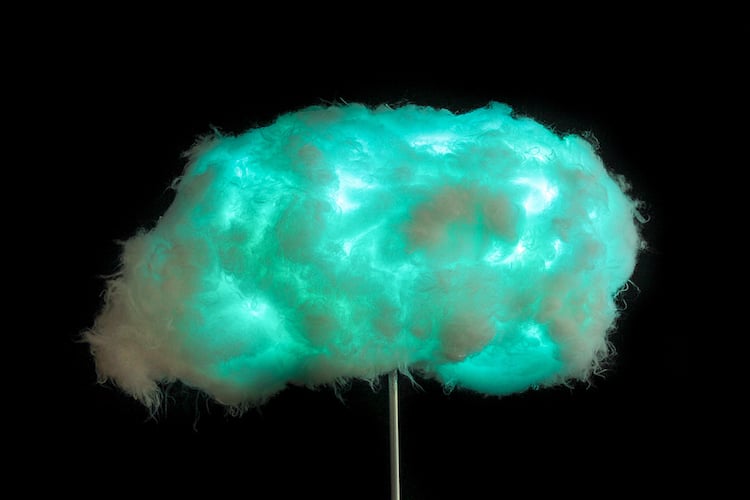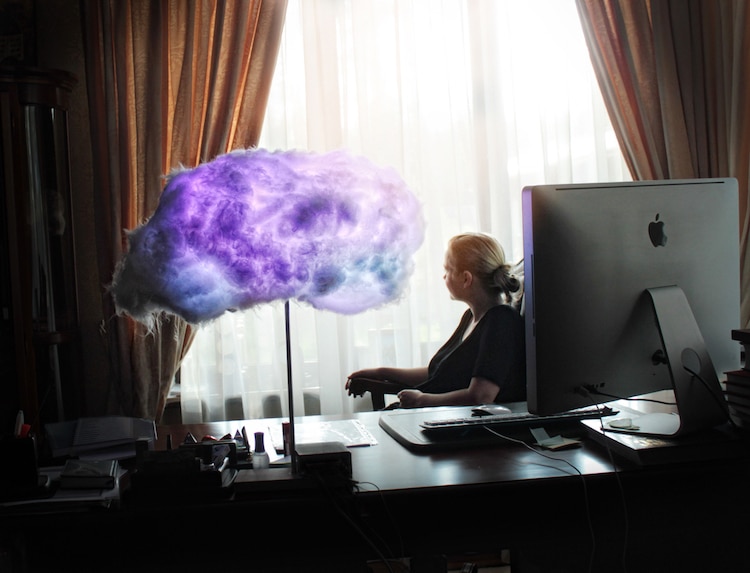 Everything started the founder of 2cha's daughter was born. Having to wake up multiple times a night for the baby, he saw the need for a lamp that would give an indirect light that wasn't harsh on the eyes.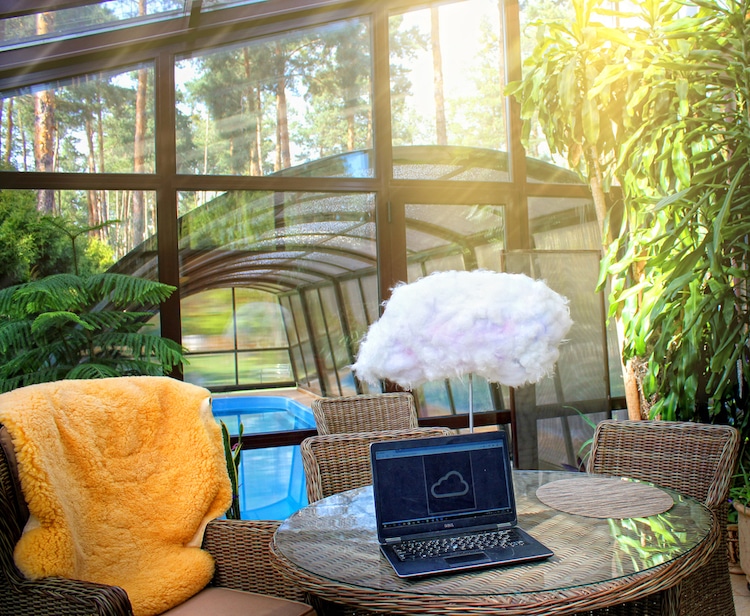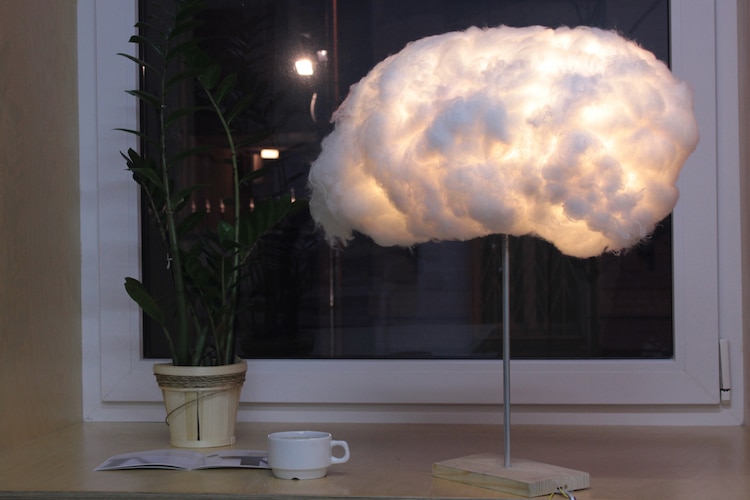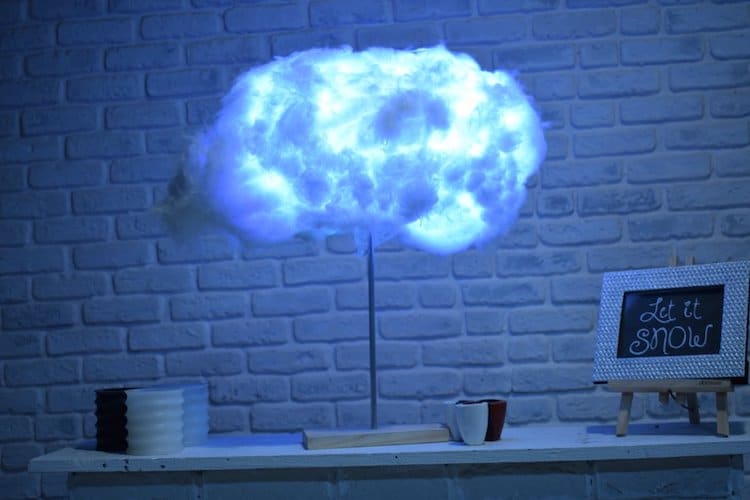 The cloud lamp can be controlled by specially designed smartphone apps, allowing it to produce a light show to your favorite songs or transform into a virtual assistant.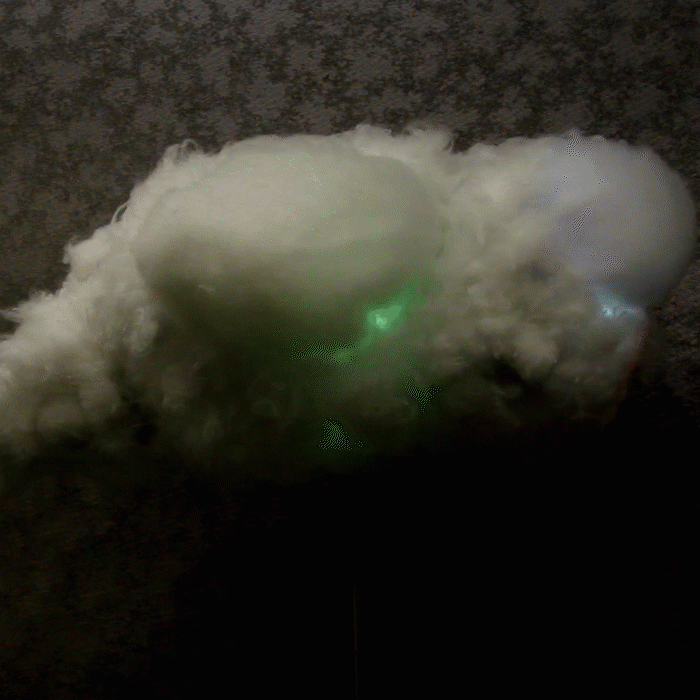 2cha is currently running a crowdfunding campaign for its first lamps, which should ship in November 2017.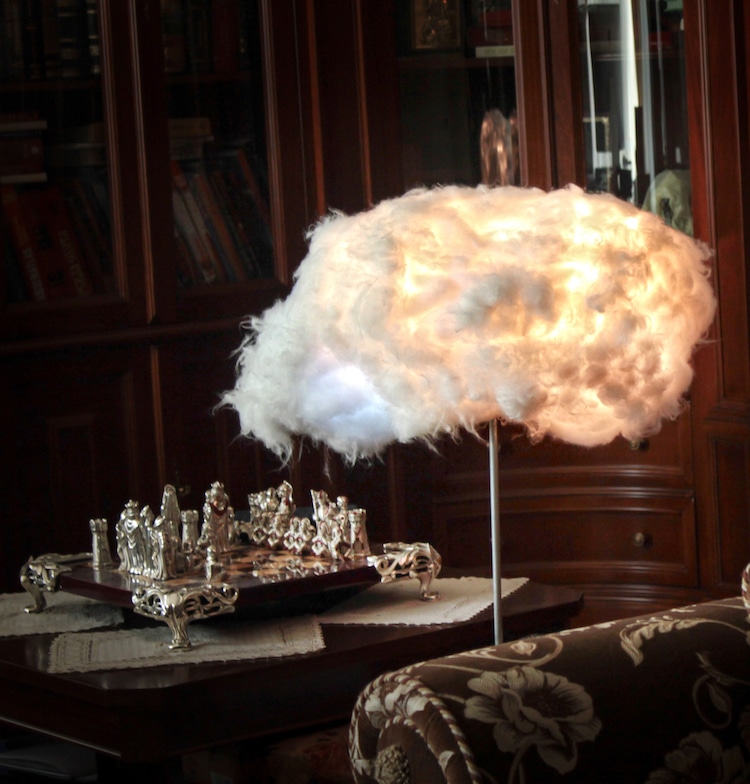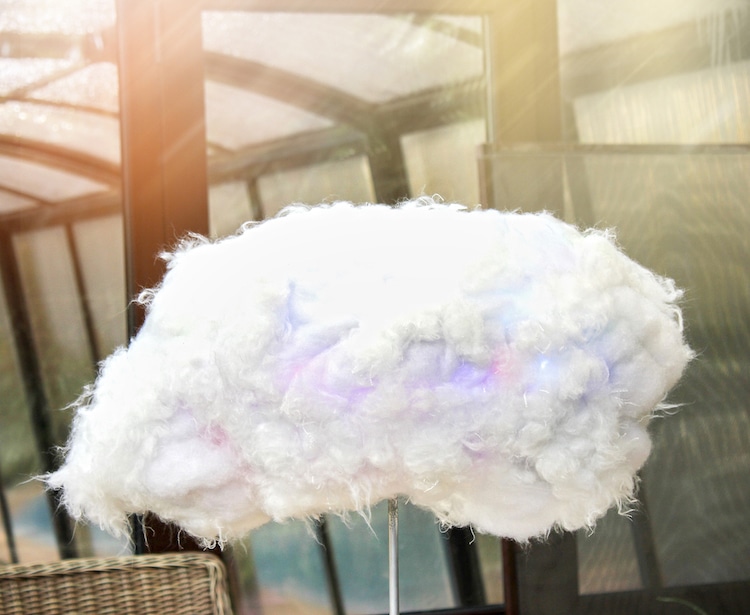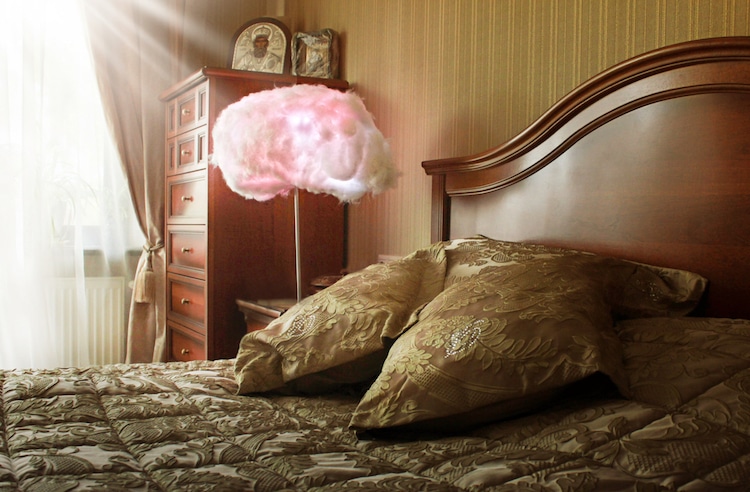 2cha: Website | Facebook | YouTube | Indiegogo
My Modern Met granted permission to use images by 2cha.
Related Articles

:

Extraordinary Cloud Lamp Brings a Thunderstorm Inside Your Home

Elegant Plant Lamps Illuminate a Room in a Leafy Green Glow

Poetic Origami Bird Lamps Illuminate Their Surroundings When Set in Motion