As the cooler temperatures roll in, it's all the more reason to wrap yourself up in a cozy blanket. The online shop Ohhio has the perfect companion to this chilly time of year with their super chunky, hand-knitted blankets made from 100% merino wool. Using thick and luxurious yarn, Ohhio-founder Anna Mo knits with extra-large needles to create giant three-inch-wide stitches. With loops that big, it means that each blanket is two inches thick and is sure to keep you warm.
Since we first featured the Ohhio shop earlier this year, their business has grown and they want to expand production and create a higher-quality product. They've taken to Kickstarter for help in realizing their goals. As one of the many perks to pledging to the campaign, those who back the project (with $70 or more) have the opportunity to snag one of their signature blankets or cowls in a variety of colors.
Humans aren't the only ones who can enjoy Ohhio's handiwork. They also produce knitted pet beds for your furry friends to snuggle in: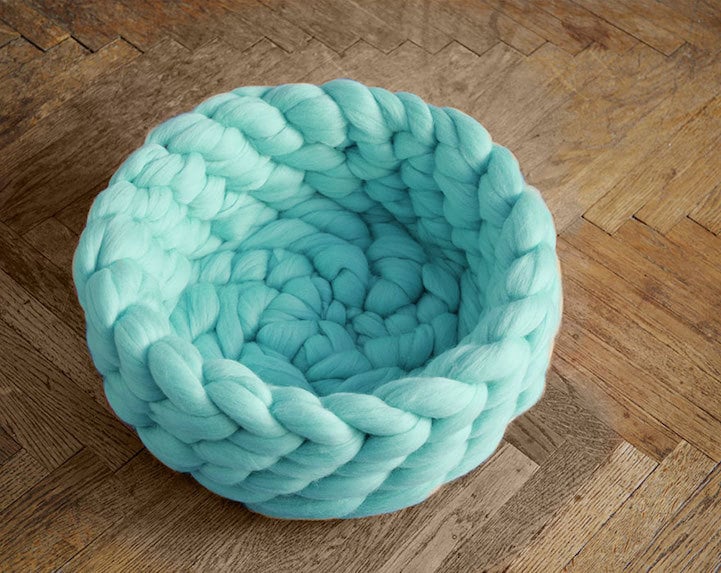 Ohhio: Website | Kickstarter | Facebook | Instagram | Etsy
My Modern Met granted permission to use images by Ohhio.